In 2005, while walking home after dinner, Paul Graham and Jessica Livingston decided to start Y Combinator (YC). At the time, Livingston worked at an investment bank, was dissatisfied with her job, and was exploring other options.
Graham, who had founded Viaweb with Robert Morris and Trevor Blackwell, had a few ideas on how VCs should operate but had put off investing in startups for seven years.
With a rough idea of how they were going to work, Graham called Morris and Blackwell, who brought $50,000 each while Graham put in $100,000, and so what is now known as Y Combinator was born.
Timing its launch to coincide with the summer holidays for US college students, Y Combinator took in its first batch of startups, including social news aggregator, Reddit.
The company has invested in over 3,000 companies since 2005 and has expanded its focus to include startups from outside the United States.
Investing in African startups
Although it invested in Infogami – a UK startup – YC did not invest in another startup outside the US until 2008, when it invested in a Canadian startup, A Thinking Ape.
In 2012, the accelerator accepted its first Africa-focused startup, Wave, a fintech startup in Senegal.
Over the next three years, no other African startup made it into YC until 2015, when another Senegalese startup, Oolu, and Kenyan startup, Saida, joined its summer batch. Every year since then has seen at least one African startup get into the famous accelerator programme.
In addition, each year has seen more African startups get accepted to YC. In its Summer 2021 batch, 15 startups were from Africa, a record at the time. However, the Winter 2022 batch will smash that record with 24 startups.
The African startups that have gone through the famous accelerator reveal that most of them are founded or operate in the Big Four – countries that receive the most venture capital investment.
Nigeria leads the way with a whopping 49 startups, while Egypt, a distant second with 11 startups, and Kenya with seven round up the top three. The last member of the Big Four, South Africa, is tied in fifth with Tanzania, Senegal, and Ethiopia.
Investing in startups operating in these four countries is a no-brainer for most investors. For example, with a population of over 200 million people, Nigeria is Africa's most populous country. It also has a population mostly under 25 and one of the continent's highest Internet and smartphone penetration rates.
Boasting similarly attractive prospects to Nigeria, Egypt has a population of 102 million people. While a large population is not a guarantee of investment, the right environment could do that.
The Egyptian government's focus on promoting innovation has been vital, while its Central Bank's $57 million fund in 2019 has boosted innovation in the fintech sector. Consequently, it received $491 million from VCs in 2021, up from $191 million in 2020.
Why invest outside the Big Four?
Beyond the usual suspects, Y Combinator has invested in startups founded or operating in Namibia, Uganda, Zambia, and Sudan in the last three years. These countries have received little VC investment in the past decade, so why would Y Combinator invest in startups operating there?
Lindsay Amos, Director of Communications at Y Combinator and Michael Siebel, Managing Director and Group Partner at Y Combinator, provided some answers.
In the beginning, YC invested in early-stage startups, some of which were just ideas. With no product or numbers to guide their judgement, the decision to invest frequently in a startup came down to the founder(s), and Amos says this is something they have retained. The accelerator now invests in startups at different stages but maintains its focus on their founders.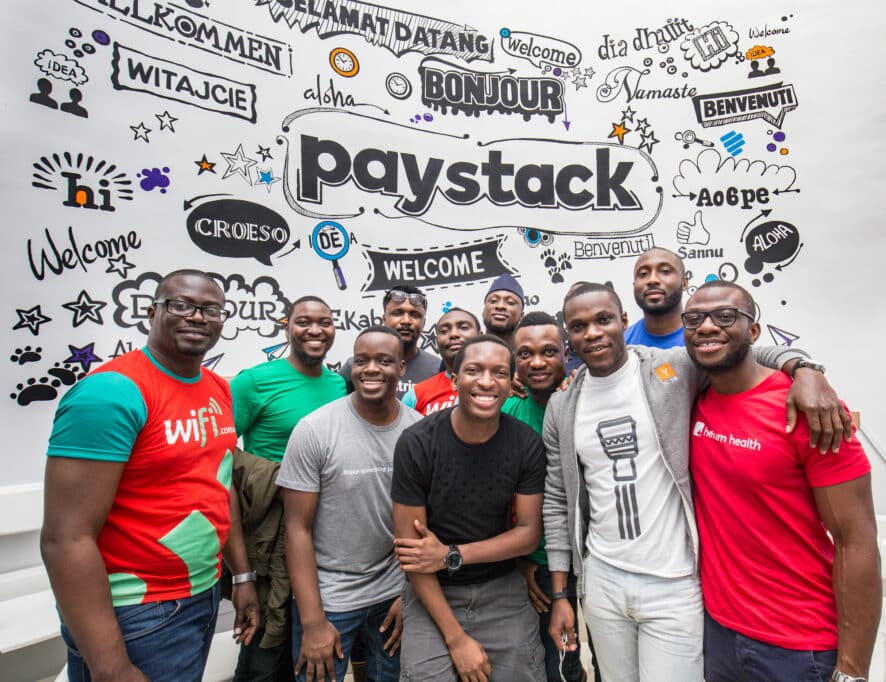 "When deciding whether to fund a startup, we are most interested in the team — specifically their technical skills, evidence they can build, and how well they work together. We also look for ideas that have the potential to become large companies if the business succeeds, but this is secondary to the founders. We saw this in Numida, Bloom, and Union54.
"We like to see that the team has the ability to build. Often that means having a technical founder. It can also look like a track record of building or evidence that you can build an incredible team around you to help execute. When building in a highly-regulated industry like financial services, it's helpful to have some domain expertise," she said.
A look at the founding teams of these startups supports her claim. For example, Bloom was founded by Ahmed Ismail, Khalid Keenan, Youcef Oudjidane, and Abdigani Diriye. The quartet all studied at top universities in Europe and America with experience gotten by working at companies like Amazon, Barclays Investment Bank, Goldman Sachs, and IBM.
The same could be said about Union54, another fintech startup founded in Zambia. The startup was built following the founders' frustration to create debit cards for their first startup, Zazu. Founded by Perseus Mlambo and Alessandra Martini, Union54 (an allusion to the number of African countries) is a card-issuing API startup.
Meanwhile, Numida was founded by Mina Shahid, Catherine Denis, and Ben Best. They brought experience working at notable organisations like the World Bank and studying at the University of Toronto, and the University of Waterloo; also in the mix was the knowledge from having built businesses before.
The second part of Amos' response deals with building businesses that could grow big. At the time of YC's investment in Paystack, there were few payment processors in Nigeria. As one of the first payment processors in Nigeria, it had the potential to get big. A few years later, there are a lot of startups in Nigeria with similar services.
However, while the fintech fever has spread across West Africa, the same cannot be said of East Africa, where startups like Bloom and Numida operate. Like their West African neighbours, a broken financial system means that most East Africans are cut off from essential financial services.
According to a 2017 World Bank report, only 16% of Ugandans keep their savings in a formal deposit account. The report also stated that more than 65% of Ugandans couldn't access credit facilities. Without access to quality financial services, these individuals cannot improve the quality of their lives.
Numida, for example, provides working capital loans to small and medium enterprises in the country that reportedly employ 90% of those working in the country's private sector. On the other hand, Bloom allows Sudanese residents to save in dollars, helping them hedge against inflation.
What are the chances of success?
In some ways, investing in a startup is similar to investing in any other business. Startups don't succeed in a vacuum, and events in the countries they operate in could affect their operations, as Nigeria's fintech and mobility startups can attest to.
So, beyond great founders and business models, is there an enabling environment for these startups to thrive? We begin with Sudan.
Due to the conflict in the North African country, there have been several sanctions from the United Nations, the United States, and the European Union since 1997. The sanctions were gradually removed from 2017, with the United States finally taking the country off its list of sponsors of terrorism in 2021. In October 2021, the country also received its first VC investment in over 25 years as digital marketplace, alsoug closed a $5 million round.
A major reason for the Sudanese government seeking to get these sanctions removed was to improve the country's economy since it couldn't conduct business with most countries. However, a 2018 BBC report claimed that very little had changed in the country, with inflation going through the roof despite the sanctions being lifted.
At the time, inflation was 55%, but it has since risen to 115%, according to data from the World Bank. Ironically, one of Bloom's value propositions is to help its users hedge against inflation by saving in dollars.
As great as that sounds, one would need to have money before thinking about hedging against inflation and with 36% of Sudanese living in poverty, it appears the problem is bigger than hedging against inflation.
In Uganda, the story is slightly different. With Numida focused on providing working capital to the country's SMEs, it would seem that they have found the perfect niche to play in serving the country's SMEs. With 77% of the population younger than 30 and only 75,000 jobs for the 700,000 Ugandans who reach working age annually, the country could do with more Numidas.
For Seibel, YC is committed to working with smart and motivated founders to bring more innovation and opportunity to Africa.
"We believe that African startup founders will be a massive part of the continued development of the continent. I predict that many African countries will leapfrog countries in other parts of the world because they will be faster to adopt more modern software solutions in their economies," he said.
With Y Combinator's reputation for picking winners, one would hope that its recent investments will spur other investors to pay attention to startups from these regions.