For African football fans, the weekend is not just a time to take a break from the hustle; it is also time for battle. They watch TV screens intently, fuming, cheering, and cajoling as their teams in the various European leagues battle on the pitch.
However, some fans now look forward to the footballing weekend for more than just the love of their teams. The love for the game is now shared with the passion for fantasy football or football betting.
Fantasy sports in Africa isn't much of a thing. Sports betting, however, is quite popular. In a survey conducted by GeoPoll in Kenya, South Africa, Nigeria, Ghana, Tanzania, and Uganda, 72% of respondents had participated in betting, 53% of which was football betting. 
While fantasy sports in Africa might be a fantasy (pun intended), compared to sports betting, it is big in other regions. And though they might appear similar because they involve gambling, they are done differently. 
Instead of betting on real-life football teams, fantasy football involves gambling on virtual teams created by the player-manager. The teams created will include virtual forms of real-life footballers.
The virtual team manager earns points in the game based on the actual performances of their players.
In the English Premier League's Fantasy Football League (FPL), the managers get £100 million ($130.8 million) to buy 15 players from different clubs. They are only allowed to buy three players from a single club. As in real-life, players differ in price based on their performances.
Some other European leagues have a fantasy version of their leagues, with the Fantasy Liga and Fantasy Bundesliga owned by the Spanish and German leagues, respectively.
According to football magazine FourFourTwo, FPL has eight million players globally who compete to be the Jose Mourinho of fantasy football.
$3 million to make fantasy football mainstream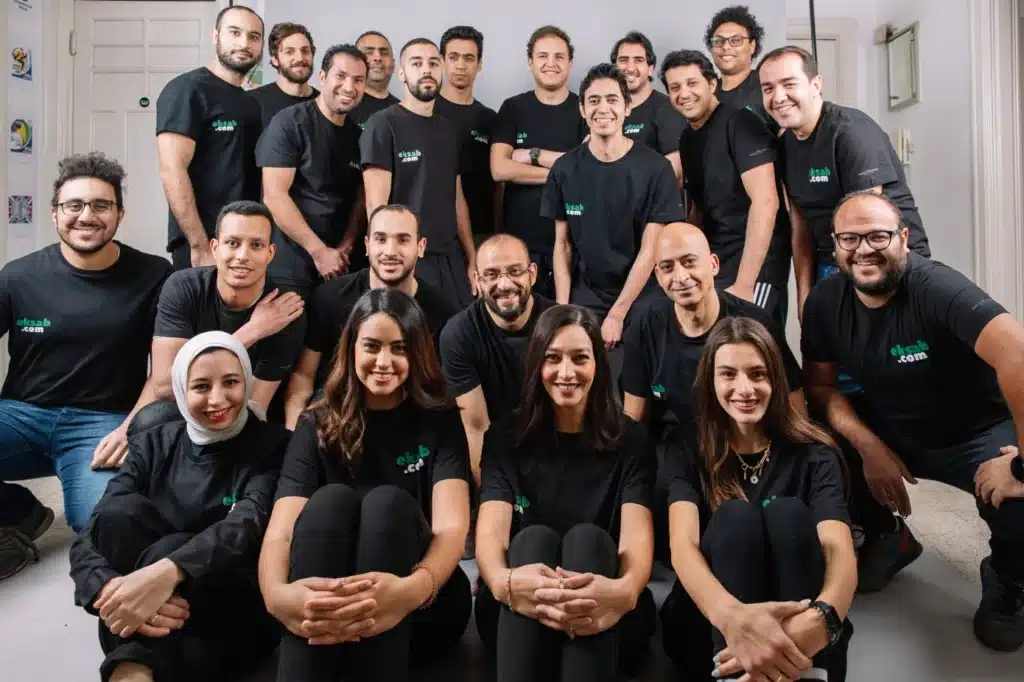 On Monday, March 28, 2022, Eksab, an Egyptian fantasy football startup, announced that it had raised $3 million from investors to scale its platform. The round was led by 4DX Ventures, with participation from Golden Palm Investments, Darwazah Capital, P1 Ventures, and angel investors.
Founded in 2018, the startup's first offering is a prediction game where users create a fantasy lineup with a leaderboard showing their progress. Users who predict correctly are eligible for prizes.
With over 700,000 users on its platform, the startup reports that its paying users have increased 60% month on month. Although the startup's current focus is on football, it plans to get into other sports soon.
Giving betting companies a run for their money
Across the world, startups are capitalising on the almost religious following that sports enjoys with fantasy football offerings. Investors are also not holding back, as seen in French startup, Sorare's $680 million Series B round.
In Africa, though, betting companies are capitalising on the following that sports, particularly football, enjoys on the continent. According to Business Day, Africa's most populous country, Nigeria, spends ₦2 billion ($4.9 million) on sports betting daily.
Intervals between games are frequently littered with ads from betting companies. And some of the biggest platforms have signed up former players as ambassadors in Nigeria. However, Eksab's raise could be the beginning of fierce competition between sports betting companies and fantasy football platforms.
A few factors have contributed to fantasy sports' growth. The first is that players compete against each other rather than against the bookie. Consequently, a player's result largely depends on their skill level. On the face of it, this looks positive, but it also means that unskilled players do not stand a chance against top players.
The second is the low entry barrier. Most fantasy sports sites do not require players to pay before playing. On the other hand, users need money to participate in sports betting. As a result, more people can easily join fantasy sports platforms.
While fantasy sports seems like an evenly matched competitor for sports betting platforms, the market share of betting companies could see them add fantasy sports to their products.