Hello there,
What comes to mind when you hear the term "financial inclusion"? I asked because it has become a catchword in a country with over 56 million unbanked adults.
Financially included individuals have access to basic financial services like a savings account, credit, and insurance. Also, a higher exclusion rate in Nigeria could result in a poorer population because a lack of access to credit and insurance places them at a competitive economic disadvantage.
The Enhancing Financial Innovation Access' (EFInA), Access to Financial Services in Nigeria 2020 Survey (a2f) (PDF), shows that Nigeria has one of the highest rates of financial exclusion in Africa at 35.9%.
Consequently, given the Central Bank of Nigeria's (CBN) goal to increase that figure to 94% by 2024, there is still much work to be done. And recently, the Nigerian Postal Service (NIPOST) has joined the fray.
NIPOST unveiled its new agency banking platform at a ceremony in Nigeria's capital, Abuja, in January 2022. The platform includes a free debit card that can be used both offline and online, and it is available at all NIPOST locations in Nigeria's 774 local governments.
The agency banking platform, according to Isa Pantami, Minister of Communications and Digital Economy, would conform to the Universal Postal Union's (UPU) financial inclusion standards. He also stated that this is a part of the government's plan to digitise postal services and increase financial inclusion in the country.
What is the plan? How do they intend to achieve this? You can catch up with this here. 
Today, I'll be discussing:
How to improve customer experience
MTN in the metaverse
Sudo Africa's $3.7 million pre-seed 
Chari's new acquisition
Improving customer experience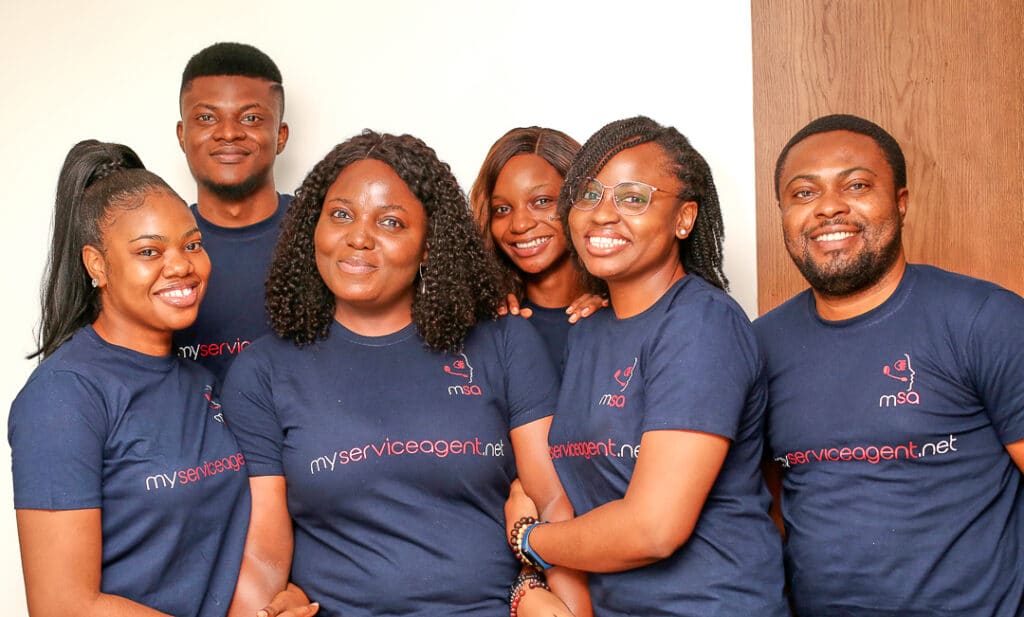 What is the most memorable customer service experience you've had? It could be a good or a bad one, but trust me when I say that the bad ones outnumber the good ones, at least for me.
The most recent experience I had was on Wednesday. I wanted to buy plantain, so I inquired about the price due to its size. "Omo," I said after hearing the price. "These plantains aren't good for this price..." I wasn't even done when the vendor cut me short, saying, "Go and buy it elsewhere if it's too small."
You're not surprised, right? What exactly did I say to deserve that? I was indirectly expressing my dismay about the country's economic situation, and she responded in that manner? I didn't even think twice; I left for somewhere else.
You might not have experienced this with roadside vendors, but you may have had similar dealings with telcos, retailers, or big corporations, ranging from a long wait time to being treated rudely or simply haven't been shown empathy.
Customer experience – the feeling or memory that a customer or prospective customer has whenever they come in contact with a business – is dependent on a company's customer service.
So, how can customer experience be enhanced? Apart from demonstrating empathy or helping employees understand customers aren't angry or frustrated with them, but with the product or service, you can use tools to help improve this experience. And that is exactly what MyServiceAgent does for businesses.
MyServiceAgent is a technology company offering a variety of tools to businesses to improve the customer experience. Chimgozirim walks us through what they do and how the company uses AI to help companies to improve their customer experience.
Please read it here: Built in response to COVID-19, MyServiceAgent now helps businesses improve customer experience with AI
MTN in the metaverse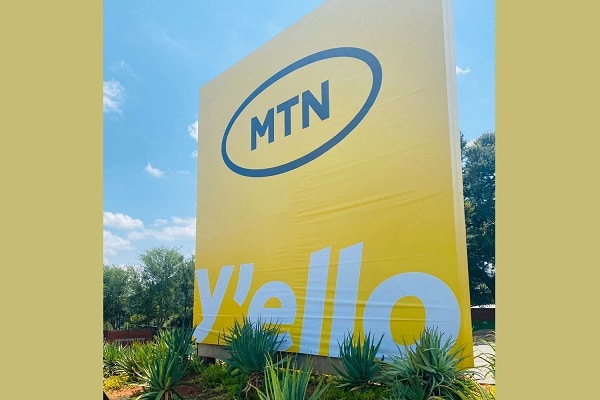 It's no news that African telecom, MTN, has joined the likes of Google, Microsoft, and Shopify in betting big on the metaverse by purchasing 144 plots of land in Africarare, South Africa's first metaverse.
What exactly is the Metaverse? The concept of a metaverse is not new. It was first described in the novel Snow Crash, published in 1992. Several companies later created online communities based on the concept, the most notable was Second Life, which debuted in 2003.
According to Investopedia, it is a digital reality that combines aspects of social media, online gaming, augmented reality (AR), virtual reality (VR), and cryptocurrencies to allow users to interact virtually.
What does this mean? It means the metaverse is a shared virtual world that people can access via the Internet. In other words, it is a virtual world in which people can live, work, shop, and interact with others from the comfort of their room in the real world.
In the metaverse, technologies VR and AR are combined to create a sense of "virtual presence."
Also, the term "metaverse" did not become popular until Facebook changed its corporate name to Meta in October 2021. At the time, the company announced plans to invest $10 billion over the next year to realise its vision of the metaverse.
The big question is, why did MTN decide to join the Metaverse? Is it to follow a trend, improve customers' digital experiences, or what? Kindly read Why is Africa's largest telco entering the metaverse? to learn more.
Sudo Africa's $3.7 million pre-seed 
Sudo Africa, a Nigerian fintech offering a card-issuing API to developers and businesses, has raised $3.7 million in pre-seed.
Global Founders Capital (GFC) led the round, with participation from Picus Capital, LoftyInc Capital, Rallycap Ventures, Kepple Africa, Berrywood Capital, ZedCrest, and Suya Ventures.
Also, some African fintech founders, including Olugbenga 'GB' Agboola, Ham Serunjogi, and Odun Eweniyi, invested.
Founded by Aminu Bakori (CEO) and Kabir Shittu (COO), the company collaborates with licensed card issuers, enabling itself and any developer or merchant who uses its platform to issue virtual and physical cards to their customers.
Moreso, the platform allows businesses to control and programme cards to their liking, build features, and securely integrate with other services.
With the funding, the company intends to expand to three to four African countries by the end of 2022.
Chari's new acquisition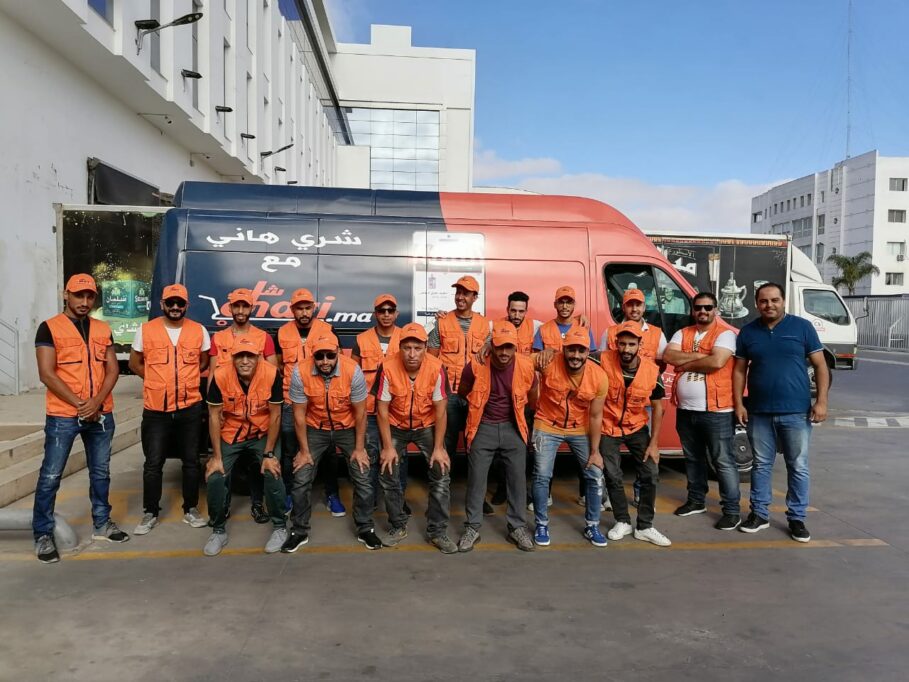 Two months ago, January 2022, Moroccan B2B e-commerce and retail startup, Chari, announced a bridge round at a $100 million valuation.
In 2021, the company acquired Karny.ma, a Moroccan ledger book. Approximately 50,000 merchants use the platform for credit and bookkeeping services. It allows these businesses to manage the credit they extend to their customers.
Yesterday, the company announced that it had acquired Axa Credit, the credit branch of Axa Assurance Maroc, for $22 million.
What does Chari do? Chari is a mobile app that allows small retailers in Morocco and Tunisia to order products from Fast-moving consumer goods (FMCG) multinationals and local manufacturers and receive them in less than 24 hours. It was founded in 2020 by Ismael Belkhayat (CEO) and Sophia Alj (Co-founder).
The acquisition of Axa Credit will provide Chari with the credit licence required to begin lending to its FMCG B2B clients, who will then lend money to their consumer clients.
Chari believes that shop owners understand their customers' spending habits, where they live, and when and how they are paid, and thus can perform the credit risk assessment that a traditional bank cannot.
The company intends to charge merchants a setup fee and low-interest rates as it gains more users.
What I'm reading and watching
How to Make 'Friends' with Anxiety: A Simple Technique to Gain Perspective. Read.
What is Executive Function and Why Do We Need it? Watch.
 Living with ADHD in the age of information and social media. Watch. 
Opportunities
Have an amazing weekend ahead.
Victoria Fakiya for Techpoint Africa.