You'll be hard-pressed to find anyone who disagrees that most Nigerian companies provide terrible customer service.
As Nigeria recorded an increase in coronavirus cases in 2020, the Nigeria Centre for Disease Control (NCDC) was inundated with calls from Nigerians seeking information about the pandemic.
Many of these callers were not attended to, and a small team in Lagos, Nigeria, built a call centre to handle as many as 1,000 calls concurrently. The NCDC never used their solution, and they began to consider other use cases. One, in particular, caught their attention.
Improving customer experience for African businesses
If you've ever encountered challenges while using the services of businesses, especially those in Nigeria's telecommunications industry, then you're familiar with the voice prompt that asks you to wait for a customer service agent.
In my experience, you often have to wait a while before anyone attends to your problem. In some cases, the customer service agents fail to respond accurately.
Founded in 2021 by Ugochukwu Okoro (CEO) and Joshua Olatunde (CTO), MyServiceAgent is a technology company that provides businesses with a range of tools to improve the customer experience.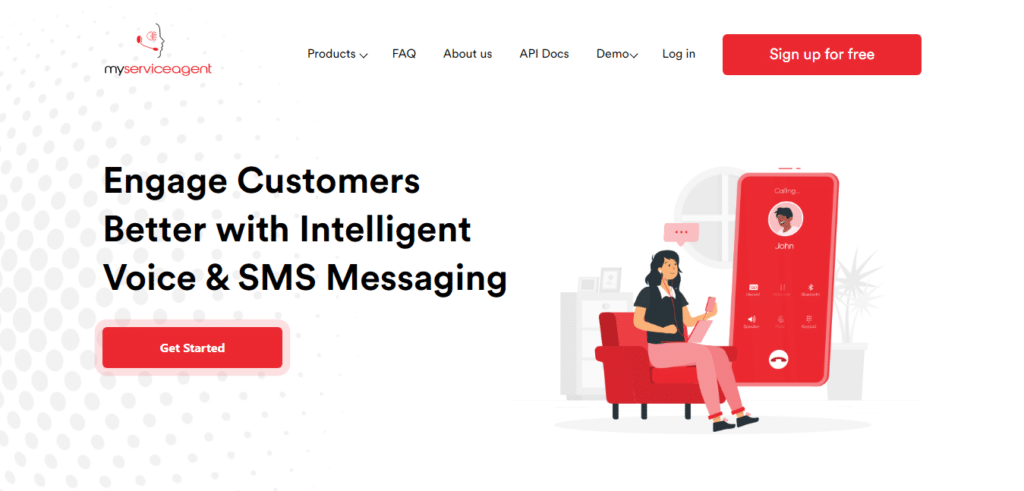 "After building MyServiceAgent, we discovered that it was a platform that can solve a key issue that was being faced not just by the NCDC but by a lot of businesses where we see customers call in to have their issues addressed, and they're usually placed on queues.
"From a survey we did, we discovered that the time given was usually inaccurate. I have spent 15 minutes waiting to speak to a customer care agent, and it never happened," Okoro says.
MyServiceAgent is a voice-based customer engagement technology platform powered by artificial intelligence that helps businesses solve customer experience challenges. Its flagship product is the MyServiceAgent Smart Interactive Voice Response (IVR), which enables companies to simultaneously interact with as many as 1,000 customers while providing individual responses.
The startup does this by integrating with a business' customer relationship management (CRM) system, enabling it to understand a customer's needs and provide a response. It also uses artificial intelligence to train its software and improve responses.
MyServiceAgent also provides a module that acts as a CRM for businesses without one that it can plug into, or it helps businesses set up a virtual call centre.
Providing convenient and effective customer service solutions
Customer service is a crucial aspect of a business' operation, and poor customer service can lead to high churn. A few innovations have been built to solve this problem in the past decade. Businesses have used one of them, the chatbot, to fill in for human customer service agents, often routing unanswered questions to these agents.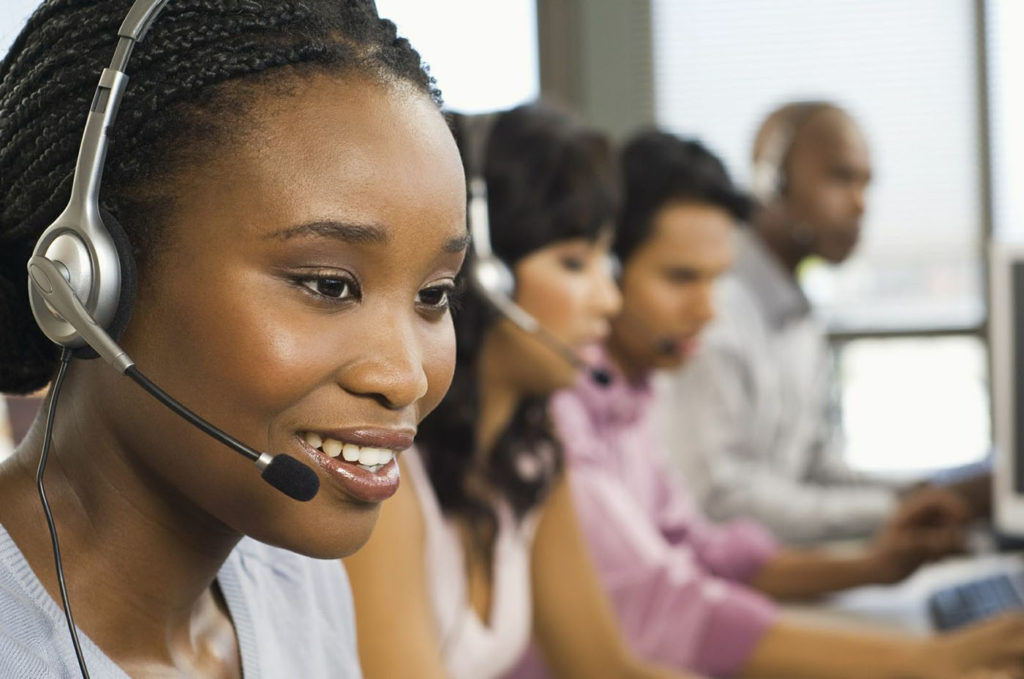 Okoro believes that MyServiceAgent's solution is different and even better. One reason is the ability for customers to use its virtual call services without an Internet connection. Such a feature assumes increased importance when considering that Internet connectivity in most African countries is riddled with numerous challenges.
Another feature of MyServiceAgent's IVR is its ability to pick up conversations from where they ended and initiate subsequent calls with a customer.
"With MyServiceAgent, businesses and customers can schedule calls. For example, a customer can call and say, 'I have this problem, but I'll be available within this period to resolve it, and MyServiceAgent on behalf of the business will initiate a call at the time the customer has chosen.'"
In addition to its IVR solution, MyServiceAgent also provides a voice-powered OTP authentication, survey, and business messaging service for companies. Like the IVR offering, customers can choose a convenient time to respond to the business' inquiry.
MyServiceAgent's business model
Some entrepreneurs build solutions to problems without considering how they'll make money from them. However, except you're running a non-profit organisation, it helps to think of a way to generate revenue early enough.
For MyServiceAgent, using its services requires a business to have bought credit from which MyServiceAgent makes deductions based on usage. It charges a base fee of ₦250,000* ($500) to set up a virtual call centre. The startup has a ₦7.50 ($0.015) cost per minute for inbound calls while it charges ₦30 ($0.06) per minute for outbound calls with speech recognition.
"For each of these functionalities, you need to have credit to be able to use them, and all of them are on a pay-as-you-go basis. The one that is a bit different is the virtual call centre which we charge a one-time fee to set up. Other than that, every service is on a pay-as-you-use basis."
While MyServiceAgent has a base fee for its services, Okoro discloses that the startup is working hard to reduce the costs for businesses to ensure that small businesses can afford to use its services.
Since its official launch in January 2022, the startup already has seven customers, including AltSchool, TalentQL, Truq, Uncommon Digital Vas, Akin Fadeyi Foundation, and Bumpa, with more going through an onboarding process.
While it is still early days for the startup, Okoro reveals that there are already plans to expand into Ghana and Rwanda, with talks ongoing with a potential partner in Ghana. He also hopes that MyServiceAgent is a leading provider of cutting-edge customer service solutions globally. Meanwhile, it is eyeing unicorn status in the next five years.
*at the exchange rate of ₦500 to $1.