Hello!
Today does not seem to be that day of the week where many African startups take over the news with several huge funding rounds. Trust me, funding news does excite me, but not as much as the massive transformations these startups have the potential to deliver in the edtech, insurtech, healthtech, open finance, and other industries they operate. 
Nonetheless, we do have one. Nigeria's Reliance Health raised $40 million in a Series B round.
Today on Techpoint Digest, I decided to explore artistes' interests in African startups, a scenario that has become more noticeable recently. I hope we can all find answers to the 'why?' and 'what's in it for them?' questions.
African startups X Artistes
Last week, Nigerian startup, AltSchool, raised a $1m pre-seed to provide alternative schools for Africans. Besides VCs, other investors who participated in the round include two popular Nigerian artists, Folarin Falana (Falz) and Akitoye Balogun (Ajebutter). 
This is not foreign to the African startup space. The best person to fit this description would be Ajibade Oluwatosin (Mr Eazi). As a founder himself, he runs a VC company, Africa Music Fund (AMF), that invests in African music talents. In 2020, AMF raised $20m. He also set up a syndicate fund, Zagadat Capital, to invest in African startups.
Did you miss this? "Watch out for pastor Eazi!" — Mr Eazi, on creative prospects beyond tech investments
During my conversation with Mr Eazi last year, he believed that music is a product and that being an artist is similar to running a startup, especially since both involve high uncertainty. Victor Okpala, Spotify's West African Artist and Label Partnerships Manager, also held a similar opinion during Techpoint Build 2021 while discussing the next frontier in music with other panellists.
Asides from investing, another noticeable occurrence is brand ambassadorship. This is commonplace in almost every industry, from sports to hospitality, and it's evident that startups are also getting in on it.
Let's name a few: ChipperCash X Burna Boy, Kuda Bank X Fireboy DML, Flutterwave X Wizkid, Risevest X Teni, among others. Fintech much, huh?
Here's what I think of this. Fans can be very loyal to their favourite artistes, which means they'll likely support what they support, no matter what. And what does this loyalty mean to the brand? I see a better monetisation potential. It's a different level of marketing, you know? That brand will get the same sentimental attachment fans with that artiste. Or am I exaggerating?
While I see a massive opportunity here for these brands, I can't ignore how much goes into these partnerships in terms of funds. But then, these startups are highly valuable to start with.
But can we say this is a win-win for both parties? How much ROI do these brands record apart from the familiar metric, which is the customer base? I'm also curious, do artistes request equity instead of money?
I believe you'll find this interesting? From Burna Boy to TV's Big Brother Naija, Nigerian startups are spending millions on celebrity endorsements
Reliance Health $40m Series B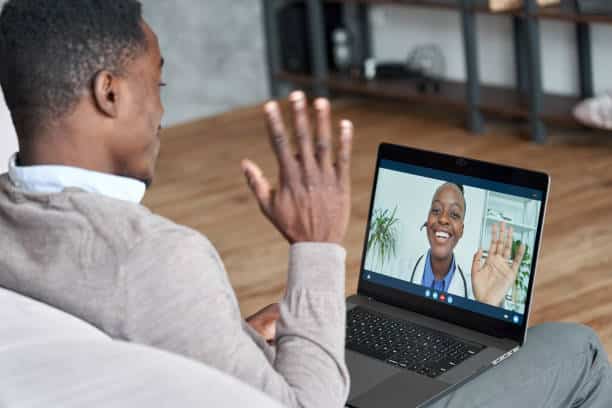 How does it feel to have an emergency surgery sorted without having to break a bank? That's one of the perks of health insurance. But providing this service within a low-trust space with people cynical about insurance like Africa gets complicated. Still, tech startups are working to change this outlook.
Nigerian healthtech startup, Reliance Health plays in this space. The startup partners with hospitals, pharmacies, clinical physicians, specialists, and other healthcare facilities to provide health insurance and telemedicine. 
And it has just raised $40m in a Series B round led by General Atlantic,  Partech, Picus Capital, Tencent Exploration, Africa Healthcare Master Fund, P1 Ventures, Laerdal Million Lives Fund, and M3 Inc.
The six-year-old startup serves businesses and individuals via a subscription model and claims to be serving over 200,000 customers. This fund will be directed towards expansion to Egypt, to start with; funding two clinics in two Nigerian cities, hiring talents and introducing new products.
Interestingly, Reliance Health's raise is the largest so far in Africa's healthtech space.
Read more: Nigerian healthtech startup Reliance Health raises $40M led by General Atlantic
What else I'm reading/watching
Opportunities
Enjoy the rest of your week!