For anyone familiar with the Nigerian startup space, branded merchandise is often given out as part of the onboarding process or to reward loyal users. Before it became cool, Nigerians frequently used it during naming ceremonies, weddings, and even funerals.
However, Oreoluwa Shonibare, Co-founder and CEO of Wiicreate, saw an opportunity to help startups improve their offline marketing campaigns using branded merchandise.
As a student at Bowen University studying Mass Communication, Public Relations, and Advertising, Shonibare became interested in graphic design. Starting with logos and fliers for students who had events on campus or small businesses looking to create awareness, he soon built a steady list of clients.
Designing flyers and logos was not all he did, though. He occasionally wrote poetry and soon started putting some of his art on T-shirts. He sold over 100 T-shirts and, in the process, learnt how merchandise could be used to communicate a brand's value proposition.
The power of Twitter
About to graduate from the university, he saw a tweet from Donald Onwochei, who would later become his first partner. Onwochie was about to start a company and was looking for a co-founder with a graphic design background. Shonibare fit the bill, and he reached out to him.
This was in 2017, and for a start, they focused on T-shirts, spending time understanding the market and building a sustainable business model. Over the next two years, they designed T-shirts for students and over 30 Nigerian startups, including fintech startups, Cowrywise and PiggyVest.
Armed with more knowledge, they decided to create a product — Merch box — in November 2020.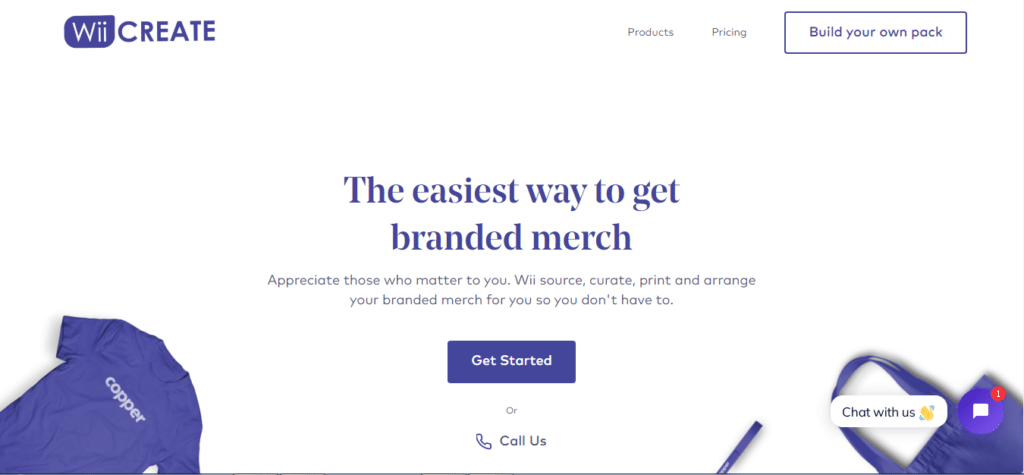 "We basically help companies curate, ship, and brand merchandise ranging from T-shirts to water bottles, hoodies and thank you cards, just name it. Anything that can help you physically market your brand."
With Merch box, Wiicreate has been able to automate the entire process of sourcing, printing, and shipping merchandise for brands and individuals. On the website, users can choose from a wide range of merch options, put in their required quantity, and place their orders.
Assuming the desired merch option is not available, users can place specific requests on the platform. They can choose from three product options – the starter, classic, and premium pack for ₦15,000 ($27), ₦25,000 ($45), and ₦35,000 ($63), respectively.
"We handle everything from the design to distribution basically. One thing that we are doing is that we are trying to automate the process and actually just change the way people see the ordering of merchandise."
For Shonibare, branded merchandise is capable of communicating a brand's personality.
"A lot of people say fintechs have very similar brand elements. Everybody uses blue, but when you see a Cowrywise merch, you know it's a Cowrywise merch. When you see a PiggyVest merch, you know it's a PiggyVest merch, and it is in the personality of these different brands even though they offer somewhat similar values."
Shonibare reveals that Wiicreate worked with over 100 startups across Africa in 2021, including Mono, Brass, and Thepeer, shipping to five countries and making $200,000 in revenue.
A4 documents everywhere you go
Branded merchandise is not all that Wiicreate does, as the company has recently launched Qwiik, an online printing service for A4 documents. With Qwiik, users can print and have their A4 documents delivered to any part of the country. Shonibare believes that this is the future of cybercafes.
"A4 documents are the most printed and probably the most essential print product in the world because you need A4 documents for basically anything you want to do.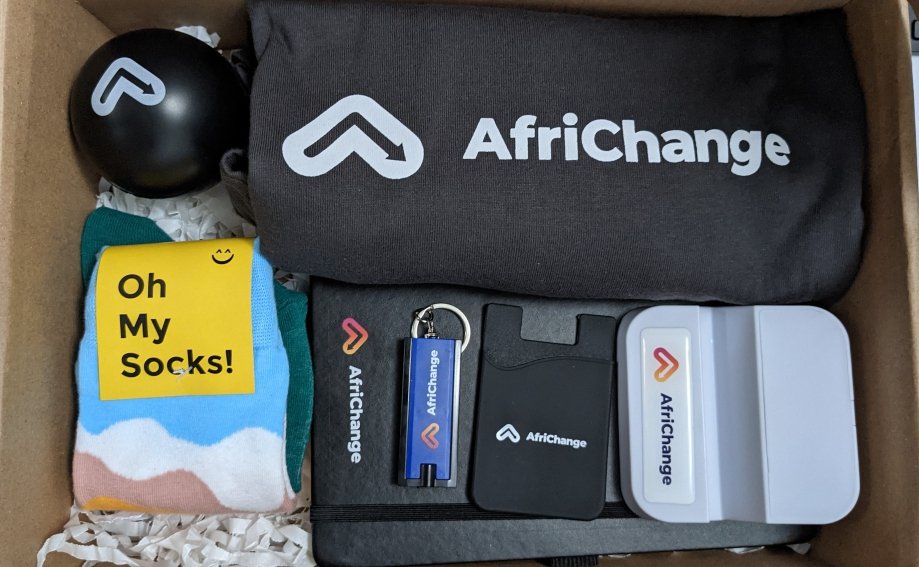 "Say you want to fill a form for visa application, you want to get a transcript, you want to send your transcript somewhere, you want to send your account statement; there are just so many use cases. If you want to send your documents to somebody, you don't have to go to the place. Qwiik is basically what the future of cybercafes looks like."
The cost of printing documents on Qwiik is similar to what you'll get at most cybercafes. Delivery options include same-day delivery, which costs ₦1,200 ($2), next-day delivery for ₦800 ($1.5), and standard delivery (1-3 days) for ₦500 ($0.9).
For a one-page document that I wanted to be delivered to Osun State, the delivery fee was ₦2,500 ($4) with an estimated delivery time of 1-3 days. In addition to printing documents online, Qwiik also provides PDF tools that let users edit, merge, or delete parts of their documents.
On challenges and building for the future
Building a business usually comes with peculiar challenges, and Shonibare reveals that those that Wiicreate has faced are a bit different from what most Nigerian companies encounter. For starters, while merchandising is not a novel concept in the country, only a few companies have used tech in the way Wiicreate has done.
That means that the company has had to chart its course, discovering unique challenges and adapting to them without any manual. He, however, admits that they have been able to draw inspiration from foreign companies like SwagUp and Canva.
Balancing growth and learning is another area where the startup has faced some challenges, with Shonibare revealing that growth has not always been at the same pace as learning.
"Sometimes we're growing faster than our learning, and some other times, we're learning faster than we're growing."
With a team strength of about 20, Shonibare reveals that the plan is to become the biggest merchandising company in Africa, working with more startups on the continent and growing revenue to millions of dollars.
"We currently have seven unicorns in Africa, and there will be more. Just like we have been able to play our part with 95 startups, we hope to do that for 5,000 startups on the continent."