Hello there,
Emmanuel here.
I hope you had a fantastic holiday. Yes, we're grateful for the respite of the public holiday, but you're probably working yourself into that mental space to resume work for the year.
Since 2015, every New Year has seen Techpoint celebrate its birthday. On January 1, 2022, Techpoint turned 7, and we're entering the next frontier. Check out what that means in our Chief Servant, Muyiwa Matuluko's new year address.
Techpoint Africa is 7! The next frontier
What I'm discussing
A momentous 2021
Significant regulatory moves to watch closely
Industry trends for 2022
A momentous 2021
It was an incredible year for Africa's tech space in 2021, which saw five startups publicly disclose their valuations as unicorns. Led by Flutterwave in March 2021, OPay, Wave, Andela, and Chipper Cash joined the enviable ranks of companies worth over a billion dollars.
The acquisition of Funke-Opeke led MainOne by Equinix for $320 million remains one of the standout moments. Don't forget Nigeria's shocking 2021.
We did a roundup of the memorable moments of 2021. Check it out here.
Unsurprisingly, the industry that stood out heads, shoulders, and knees above the pack was the fintech space. Nigerian fintechs, for example, raised almost $800 million in 2021, gulped up 76% of funding for the year.
But the real impact of fintech is not in the funding numbers, and in the last year, we saw some intriguing moves in agency banking, telco led mobile money, and e-transactions.
Guided by the expert opinion of Adedeji Olowe, Trustee at Open Banking Nigeria, we reviewed Nigerian fintech in the year 2021.
Reviewing Nigerian fintech in 2021: Local investors are stepping up
Are you interested in projections for the new year? Kindly keep reading.
Policies I'm watching out for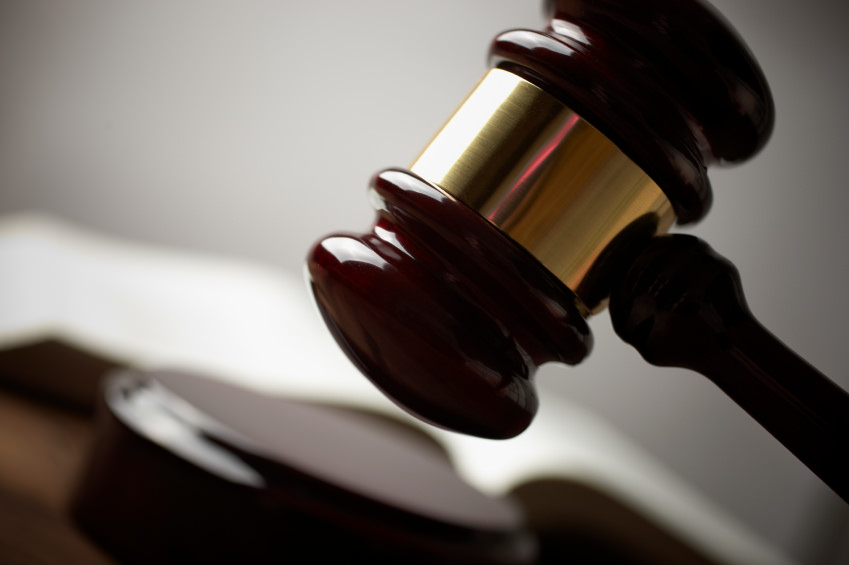 Ghana debating e-payment levies
On December 21, 2021, Ghana's parliament turned into a legitimate battleground as lawmakers debated a proposal to introduce a 1.75% levy on all e-payment transactions. This would include mobile money transactions.
Those in support are eyeing dividends of up to $1.15 billion that the country would gain in 2022 if its tax net widens to include e-payments.
Those against the bill insist that it wouldn't be fair on low-income earners and people outside the formal banking sector, who heavily rely on mobile money.
Context: In recent years, mobile money adoption in Ghana has been growing in leaps and bounds to rival Kenya's success story. A levy on mobile money transactions would improve taxation revenues, but there's no telling how it would impact the average mobile money user.
The parliament will meet on January 18, 2022, to cast the final votes, so that's a space worth watching.
Kenya signs law on digital lending
With banks reluctant to give loans, Africa has seen the rise of several digital lenders who have filled this gap. However, there's been a few controversies regarding unethical and predatory lending practices.
Since the onset of the pandemic in 2020, the Kenyan government has been implementing policies to stem these predatory practices. On December 7, 2021, the Kenyan parliament amended the Central Bank Act, 2021, giving the Central Bank of Kenya the authority to regulate digital credit lenders and limit unfair and discriminatory lending practices.
Given how vital lending is (more on that in a bit), I think this is a policy worth watching, and we can track important metrics like micro-lending activities. Read more.
Funding Nigerian digital and creative companies
The African Development Bank (AfDB) has approved a $170 million loan to fund the Nigerian Federal Government's i-DICE (investment in Digital and Creative Enterprises) program.
The government plans to use this initiative to fund 226 technology and creative startups and provide non-financial services to 451 digital technology and small and medium enterprises.
Nigeria's policy space has been fraught with lots of bad news, but I thought I should bring up what seems like good news.
The problem is, we've seen several initiatives like this, and I've been dismissive of them, but I think I should pay closer attention to announcements like these.
Yes, we'll look at past promises of such nature too, and if time permits, we can also include the one about lifting Nigeria's Twitter ban "soon".
The CBN
I'm not saying the Central Bank of Nigeria is a policy to watch out for; I'm simply saying we should pay them close attention. Whatever the apex bank decides tomorrow could heavily affect Nigeria's fintech space.
The Nigerian Startup Bill
Thankfully, the Nigerian Federal Executive Council has okayed the startup bill, and it has been sent to the National Assembly. If passed, this bill is touted as one of the most important legislation for Nigeria's tech space.
However, Nigeria has a stellar history of passing great business laws, but implementing them has been another issue. Can we see a change in 2022? Does Nigeria need a startup act? Where are the clouds and silver linings?
Here's my analysis on this subject. Startup Acts: Can the decade's sexiest law save Nigeria's thriving but uncertain startup ecosystem?
Some projections for 2022
The Internet is the lifeblood of the world's biggest companies today, so imagine my surprise in 2021 when I discovered the term Web3.
The Internet has evolved from different stages, with the original invention being called web 1, our current era is web2, and the future evolution will be Blockchain-powered Web3.
Honestly, there's no industry trend without the Internet, so what happens to all the companies we know and appreciate if the Internet is changing? What does this evolution mean, and how does it affect me? We had some answers in the last crypto explorer of 2021.
Web3: The Internet evolution to come in 2022 and beyond
Surprise: Cloudfare says TIKTOK is now the most visited site in the world. Really? Not Google?
Well, now is probably a good time to secure your child's online activities.
What's happening in Web2? In 2021, several startups raised money to digitise Africa's informal sector, undoubtedly the largest employer of labour on the continent and its most significant economic contributor.
As a result, these startups could experience closer scrutiny in 2022, with great expectations on their shoulders; it promises to be an exciting ride.
Another company that will be sure to make the headlines is Jumia. Long before the new wave of startups, Jumia dealt with African SMEs, and its struggles are well documented. Could we see a change in 2022?
Fintech ride: In 2021, Nigeria processed 3 billion electronic transactions valued at $588 billion. Source: I nor fit lie f… sorry.. NIBSS.
I'm making it one of my projects in 2022 to find out what all those transactions are. My best guess is cash, but is that the whole story?
Also, in 2021, Nigerian fintech, Piggyvest, said it disbursed $587.5 million to 3.5 million customers.
Meanwhile, Olowe has again made some exciting predictions for Nigeria's fintech space in 2022.
Several predictions from last year, like WhatsApp's payment play and Visa and MasterCard's acquisition of Interswitch and eTranzact, respectively, have also featured in 2022.
Highlights
P2P FX to power investment apps
NIN dethrones BVN
Transfers become free.
We'll do a review this week, but you can check out his predictions here in the meantime
In case you missed it
What we are reading
Wishing you a Happy New Year!
Emmanuel Paul for Techpoint Africa.

Emmanuel Paul
Writer and Narrator.  Tech, business and policies fills my head. Looking to chat? Catch up with me (@eruskkii) on Twitter or send a mail to emmanuel@techpoint.africa
On January 22, 2022, be part of the largest gathering of innovators, startup founders, thinkers, programmers, policymakers, and investors in West Africa. Register free.