Good day,
Today I'm discussing:
NCC's grace period
Intelligence by Techpoint insights on school abductions
Airtel Africa's H1 results
Another NIN-SIM linkage deadline extension
Can't say I'm surprised: Nigeria's federal government has announced that it's extending the deadline for NIN-SIM linkage to the "end of the year 2021."
Seventh time wasn't the charm: The first deadline was in December 2020, and by our count, this marks the eighth deadline extension in eleven months.
Why the change of heart? In what seems to be a customary ritual, appeals by the Mobile Network Operators and other industry stakeholders were heeded in making this decision.
Like the last extension, the Nigerian Communications Commission (NCC) says the government's focus is still to foster registration of Nigerians in remote areas, diaspora, schools, hospitals, worship centres, foreigners, and diplomatic missions.
A smattering of progress: In July 2021, the NCC said there were 59.8 million unique NIN enrolments. Per the Commission's latest statement, the number has grown to 66 million.
Also, as of October 30, 2021, there were over 9,500 enrolment systems and over 8,000 NIN enrolment centres within and outside the country. An increase from the 5,500 enrollment systems announced in July.
Considering the government's shift in focus to remote areas, among others, the drastic increase in enrollment systems seems a welcome development. But, with only a 10% increase in unique NIN enrollments from July to October, it appears the government still has its work cut out for it.
Not surprising, if you've read this: Inside Nigeria's 13-year-old quest for widespread digital identification.
Should we give the government the benefit of the doubt?
Boko Haram's school children abductions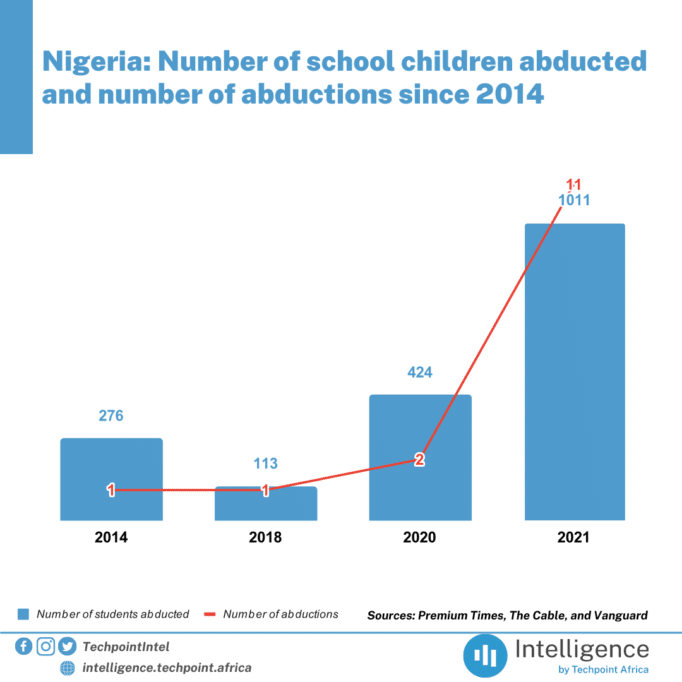 On April 15, 2014, scores of Nigerians woke up to some disturbing news; at around 11 p.m. on April 14, 2014, 276 girls were kidnapped from their boarding school in Chibok, Northeastern Nigeria, by Boko Haram
Seven years later and more than a hundred Chibok girls are said to still be in captivity.
Since then, at least 1,800 school children have been abducted.
According to Intelligence by Techpoint, with 11 abductions this year, more school children were kidnapped in 2021 than in previous years.
Airtel Africa's H1 results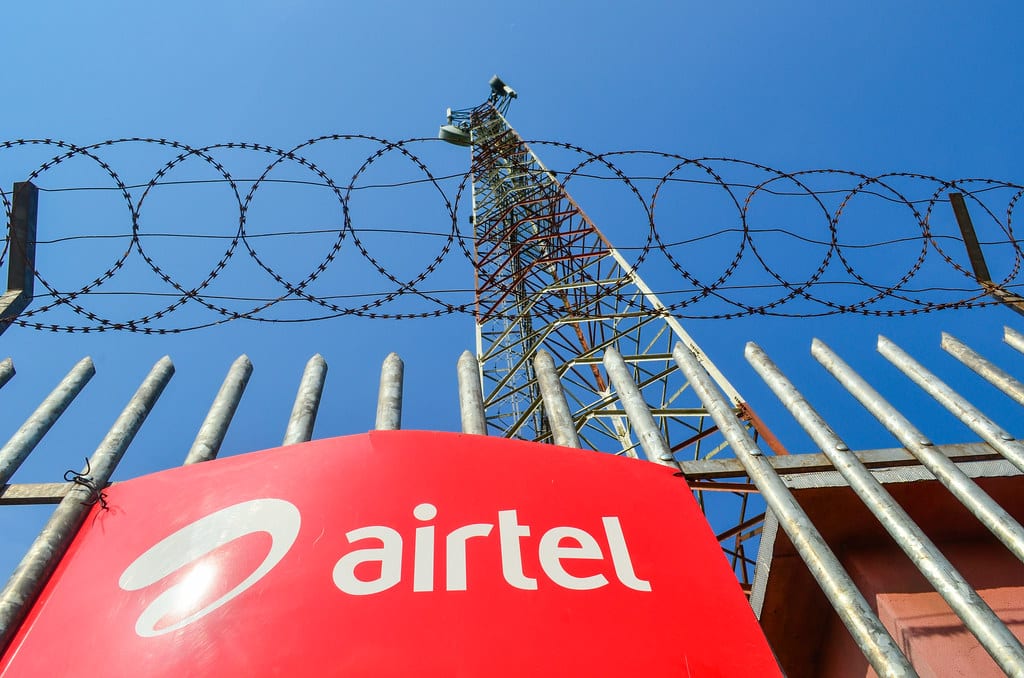 Some money news: On Thursday, October 28, 2021, Airtel Africa, a subsidiary of India's Bharti-Airtel, released its results for the half-year ended 30 September 2021.
According to Segun Ogunsaya, Airtel Africa's new CEO, "Our first-half financial performance has been strong.
"The first half of last year, and especially Q1, was impacted by the start of Covid, but even after adjusting for these effects, our revenue growth rates for the half-year for the Group and all our service segments are ahead of our FY'21 revenue growth trends, and in reported terms these are all in strong double digits."
Interestingly, revenue brought in by voice still sits at the top of the pile, raking in $1.14 trillion in comparison to $972 million in September 2020.
Data comes in a close second with $733 million, in comparison to $548 million in the same period last year.
All of these numbers, of course, have to be looked at in the light of certain intricacies like currency change — reported and constant.
If you have a head for numbers or are just naturally curious, then you'd definitely want to read our Reporter, Bolu Abiodun's careful analysis of this report.
Spoiler alert: I've gotten a sneak peek, and there are a lot of numbers.
A little more context from Intelligence by Techpoint
On Tuesday, October 26, 2021, President Muhammadu Buhari said the fear and trauma of abduction are forcing children out of school.
According to UNICEF, Nigeria currently has more than 10 million out-of-school children, mostly due to insecurity in the North, where school enrollment and literacy levels are very low.
Flowing from our earlier discussion on the number of kidnapped children, the graph above shows the reported number of abducted school children in Nigeria by state since 2014.
For more insights like this, kindly follow @TechpointIntel on Twitter.
Techpoint Africa headlines
What I'm reading
How banks can play in the booming crypto space. Read
Researchers spot dangerous Squid Game-themed phishing emails. Read
Twitter now lets hosts record and share Spaces conversations in a tweet. Read
Opportunities
Have a beautiful week ahead!