African tech talent startup, TalentQL, has today, October 21, 2021, launched AltSchool Africa. The programme is the startup's latest attempt to create a tech talent pipeline following the launch of Pipeline, it's mentorship and upskilling program for senior developers.
As Africa's tech ecosystem has grown, a number of organizations have sprung up to supply tech talent for startups. After an initial focus on building entry-level talent led by the likes of Andela, the demand for senior talent meant that for a while, training entry-level engineers took a backseat.
A knock-on effect of this is that as the senior engineers get more skilled, they are more valuable to startups outside Africa. Without the ability to compete on remuneration with these foreign startups as well as the option of relocating, local startups face a huge struggle to get the right talents for their startups.
This is the problem that TalentQL is trying to solve with AltSchool Africa. For nine months, participants would receive training in software development after which they undergo a three month internship. At the end, they get a diploma certificate. Currently, the startup is partnering with the Michael and Cecilia Ibru's University to issue these certificates.
In an interview with Techpoint Africa, Adewale Yusuf, co-founder and CEO of TalentQL revealed the reason for giving certificates. "We're giving them diplomas because a lot of people can be good but cannot apply to certain opportunities because they do not have a certificate. So we're giving them skills and a certificate."
Participants do not need to have a tech background to apply for the program and it is open to everyone above the age of 16. In addition, there are no tuition fees required although participants would have to pay a $20 (₦10,000) application fee.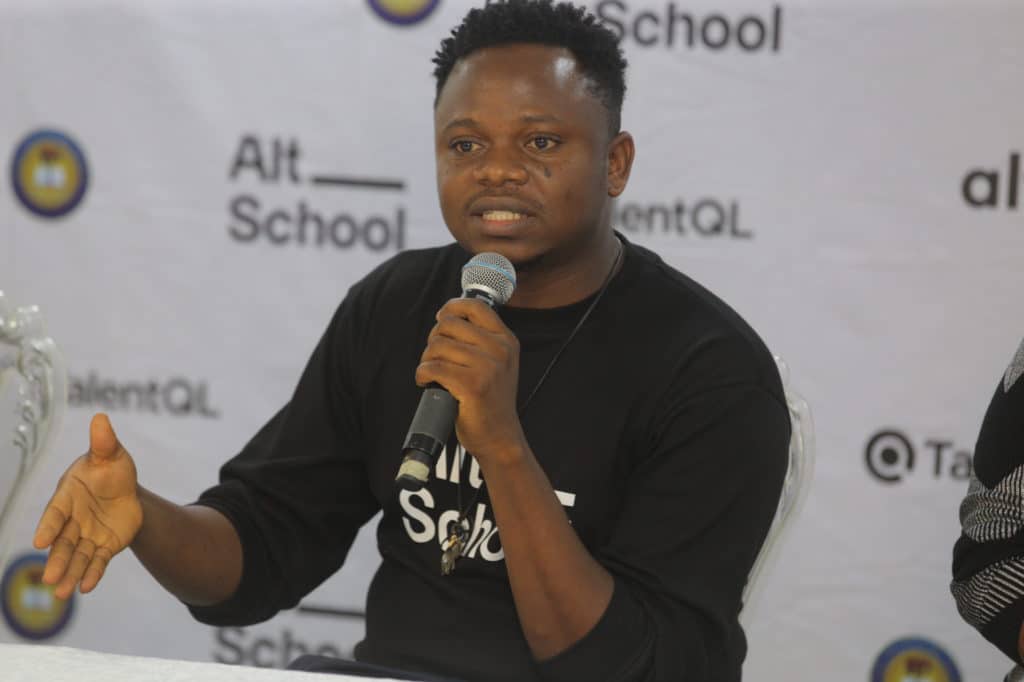 After submitting an application, a study kit would be sent to the applicant to assist in preparing for the assessment. The idea is to ensure that it is not just smart people who get in but those who are tenacious. There are three learning tracks -- front-end engineering, back-end engineering, and cloud engineering.
The mode of instruction is entirely online. Furthermore, the startup intends to use the power of community to help students learn better. Through what it calls "Community Peering Learning,' participants in the same location can meet occasionally to learn and exchange ideas.
"There's going to be a lot of self learning. We're going to do online and then we have something we call community pairing learning. So for example, if you're from Osun State, we are going to get people from Osun State to meet and learn together a few times every month. We've also designed the program in such a way that you can still be a part of it even if you have a job or are a student."
The U.S Bureau of Labor Statistics estimates that the demand for software developers is going to grow by 22% between 2020 and 2030, faster than the 4% average for other careers. This presents both a unique challenge and opportunity for developing tech talents in Africa.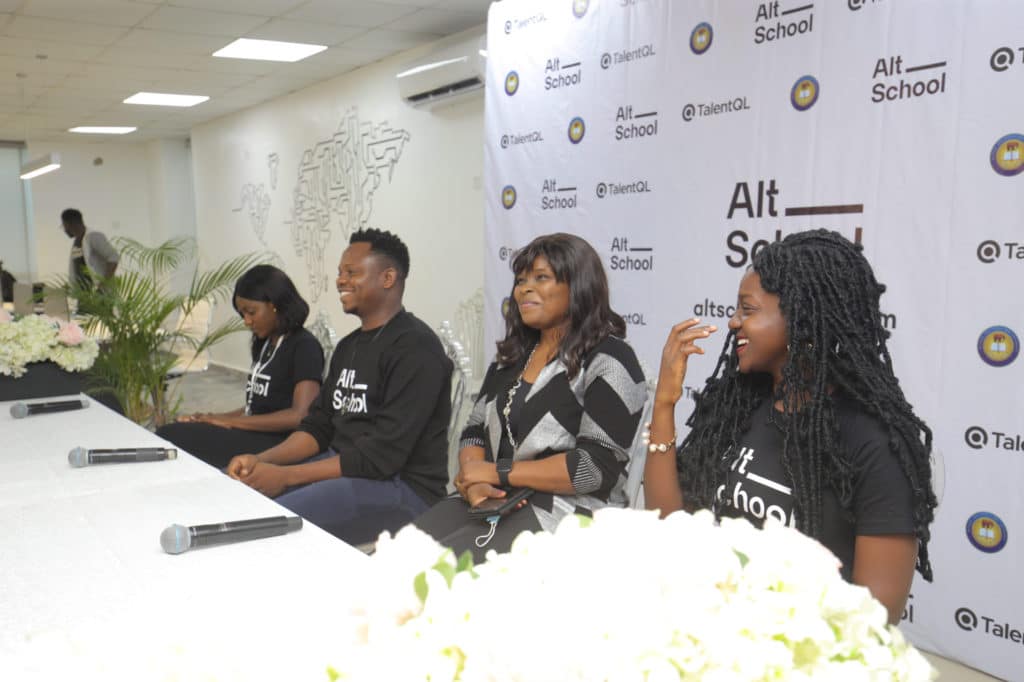 Already, startup founders on the continent are facing a fight to keep their employees who are courted by companies in the West. Therefore it is imperative that a steady pipeline is built to fill the gap left by those who leave.
As Andela's pivot showed, startups are not exactly lining up to recruit entry level talents with there being a preference for senior engineers.
Unlike Andela that kept engineers on their payroll, AltSchool would only be training software engineers so how are these graduates supposed to gain the experience they need to become senior engineers?
Rather than charge a fee, the startup would utilise an income sharing agreement (ISA) similar to that used by Lambda school. Consequently, students only get to pay after they get a job.
Yusuf reveals that the internships are one way to help them gain experience while they would be supported until they get a job. He expressed hope that participants perform well enough during these internships that they would be offered permanent placements.
One way to help these talents gain experience could be by exploring partnerships with companies like Enye, a non-profit that connects developers to founders looking to build out their products. This helps the developer gain experience building a product while the founder gets access to certified talents.
Another benefit of enrolling in AltSchool would be the fact that it provides a structured curriculum. This is particularly important when you consider that the majority of African software engineers are self-taught. While this is admirable, they are often unable to pass tests by international clients, a challenge that TalentQL faced while trying to match senior engineers with international clients.
While speaking to Yusuf, you get the feeling that AltSchool Africa is not just another attempt at entrepreneurship for him but a mission. As he says, this is about democratizing access for every African.
Applications are open for the first cohort and interested parties can visit the website to enroll.