Hi there,
Today, I'm discussing:
Free premium reports on Techpoint Africa
Startup funding 101
Electronic elections
Electricity tariff in Nigeria
Our premium reports are now free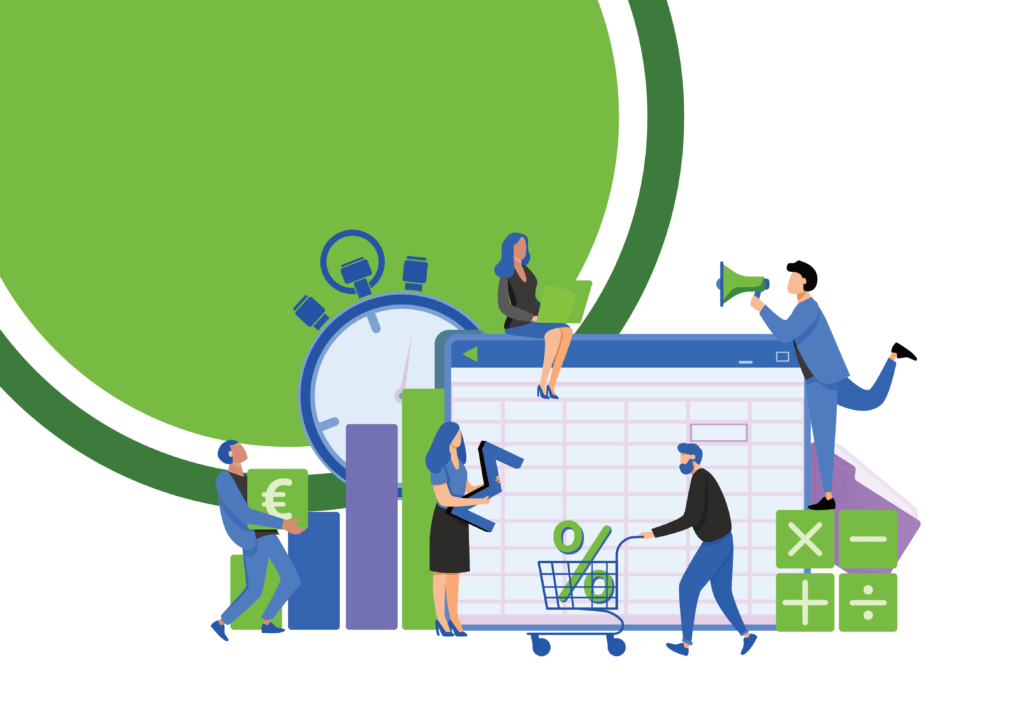 If you're an ardent Techpoint Africa reader, you'd have noticed several changes here and there.
Yesterday, however, we announced something big.
Big? Our premium reports are now available for free, like the Nigerian Startup Funding Report (NSFR), which contains comprehensive details of quarterly funding activities in Nigeria.
Our Data and Research arm, Intelligence by Techpoint, has since 2018, released 12 editions of the NSFR.
Also, our flagship report, the West African Decade Report, which details funding activities in West Africa between 2010 and 2019, can now be accessed at no cost to you.
Why? I can explain, but our Intelligence Team Lead, Yinka Awosanya, aka Otunba, did that in his official announcement.
Read here: Why Techpoint Africa is making all its past premium reports free
Startup funding 101 with Mbwana Alliy
Over the last few years, Savannah Fund has invested in several startups, with over $200 million in follow-on funding.
Mbwana Alliy, Managing Partner of the firm, reveals how they decide which startups to fund, what drives the firm's investments, and goals.
He started the firm in 2012 when he discovered how hard it was for founders to get early-stage capital. And with significant experience gathered at i/o Ventures, an early-stage seed fund, Alliy was well equipped to run Savannah Fund.
The firm looks out for a solid technical co-founder, strong technical team, among others, before investing in a startup.
But here's where it gets interesting. Alliy says Savannah Fund invests more than money in startups.
To find out more, read Techpoint Africa's Chimgozorim Nwokoma's chat with Alliy here: Pan-African venture capital firm, Savannah Fund wants to help African startups go global
Speaking of funding startups, Eden Life, a home services company, has closed a $1.4 million seed.
LocalGlobe led the round, with participation from others, including Future Africa, Samurai Incubate, and Rising Tide Africa.
The startup offers users domestic services such as cleaning, laundry, and cooking which can be directly requested from its app. Its target market is executives, remote workers, creatives, and techies.
It plans to use the funding to develop in-house technologies, build its own kitchen and operation hubs, and reduce its reliance on third-party service providers.
Electronic voting and transmission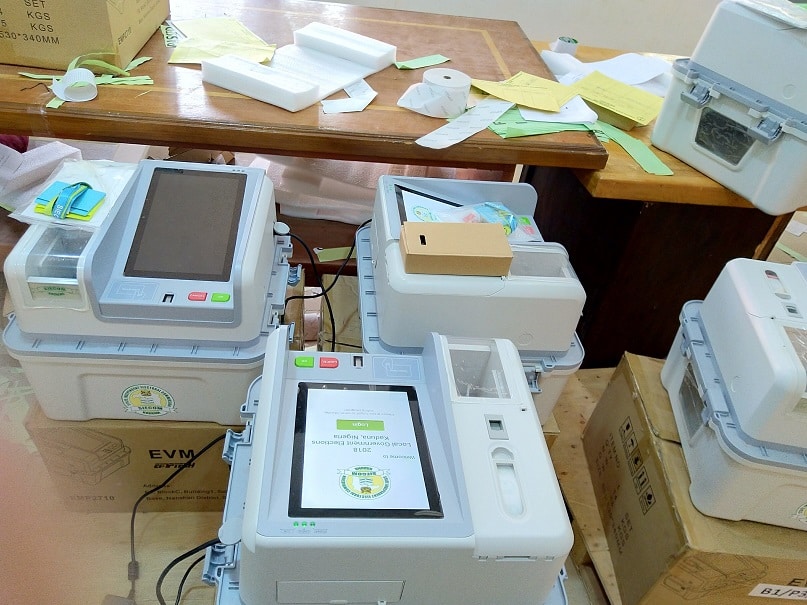 Since July 2021, there's being some back and forth between Nigerian legislators and the Independent National Electoral Commission (INEC) over the electronic transmission of election results.
On Friday, July 16, 2021, when the House of Representatives summoned the Nigerian Communications Commission (NCC) over the issue, Ubale Maska, Executive Commissioner, Technical Services, NCC, said less than 50% of the country had access to 3G Internet coverage — a major hindrance to electronic transmission of results.
Interestingly, the electoral umpire, on Saturday, September 25, 2021, said that it could transmit election results electronically.
According to The Premium Times, the Senate on Tuesday, October 12, 2021, amended a clause of the Electoral Amendment Bill to allow INEC to determine the procedure in which elections are conducted and transmitted.
Can electronic voting work? The technology was first used in Kaduna State in May 2018. The truth is, whether it worked or not depends on your perspective.
Techpoint Africa was at the scene of that election, and you can read all about it here. Inside Nigeria's first ever electronic voting exercise in Kaduna State
Electronic transmission of election results is always a tricky subject. While INEC claims it can be done, Maska's assertion that 3G Internet coverage isn't available in some parts of the country throws some doubt.
Nigeria's electricity tariffs to the moon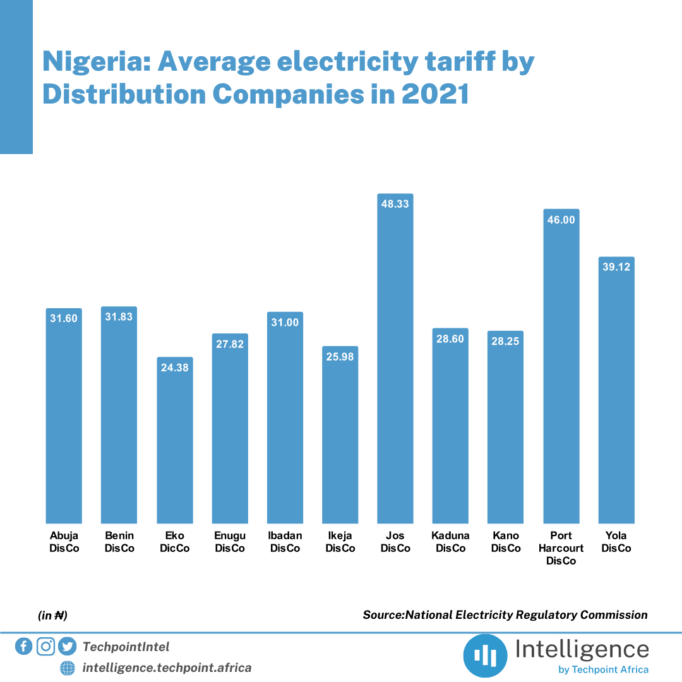 Electricity tariffs in Nigeria have continued to take an upward trajectory in 2021.
According to Nairametrics, electricity tariffs were increased three times — January, June, and September — this year.
The tariff increase aligns with the Nigerian Electricity Regulatory Commission's Service Based Tariff (SBT) programme.
Per The Guardian, the programme which started in 2020 has increased electricity tariffs by 50%.
According to Intelligence by Techpoint, the average electricity tariff across Nigeria now stands at ₦32.99 ($0.078) per kilowatt-hour (kWh) since the latest increase on September 1. Consequently, the average electricity tariff for a month is approximately ₦23,752 ($57.82).
Meanwhile, a World Bank report in 2020 says about 47% of Nigerians do not have access to grid electricity. And estimates the economic cost of irregular power supply in the country at $28 billion, making electricity a major constraint to Nigeria's private sector.
What I'm reading
Sophia, the first android with citizenship, now wants to have a robot baby. Read
Africa's iconic architecture in 12 buildings. Read
The FCC wants to crack down on SIM swapping, a common form of identity theft. Read
Opportunity
BK Digital Factory is hiring a People Lead. Apply here
Have an amazing day!