Good day,
Today I'm discussing:
Flat6Labs' seed fund
Moove Africa's Cape Town expansion
INEC's stance on electronically transmitting results
Yellow Card's Series A
Editor's Note: The newsletter edition dated September 7, 2021 reported that OPay was involved in a money-laundering scandal. That was based on a story by The Africa Report from September 3, 2021. The Africa Report has taken down the story and we have done the same.
Yesterday, we promised an article on Twitter's new 'Tip' feature. We delivered, and you can read the full story on our website.  
Read now: Twitter's new tipping feature could make spending Bitcoin attractive.
Flat6Labs raises $10m seed fund
More funding for Tunisian startups: Venture capital firm, Flat6Labs has announced the close of its Tunisian fund, Anava Seed Fund (ASF). In the process, it also increased the size of the fund from $3 million to $10 million. This follows the firm's recent $13 million fund for Egyptian startups.
The Anava Seed Fund was launched in 2017 in partnership with the Tunisian American Enterprise Fund, BIAT Bank, and Meninx Holding to invest in 75 Tunisian startups in five years. So far, the ASF has invested in over 50 Tunisian startups and created over 500 jobs.
What does Flat6Labs do? Launched in 2011, Flat6Labs is one of the leading VC firms in the MENA region, having made over 300 investments. With ticket sizes ranging between $50k and $500k, the firm supports early-stage startups.
For this fund, Sawari Ventures joins the round, having invested $1.6 million. Wael Amin, Managing Partner at Sawari Ventures, said, "We are very proud of our investment in the Anava Seed Fund as we have closely followed their progress and are more than convinced that Tunisia has talented entrepreneurs working on promising start-ups."
Ramez El-Serafy, CEO of Flat6Labs, revealed the fund's belief in the region's untapped potential while confirming that the firm intends to extend its impact in the North African region together with its partners.
North African startups have seen significant interest this year, already surpassing the $145 million they raised in 2020 within the first half of 2021.
With a young population and growing mobile phone penetration, the region has seen investors jostling for a piece of the pie. In addition to Flat6Labs, Dubai-based venture capital firm, Nuwa Capital has raised $100 million to invest in startups in the region.
Moove launches in Cape Town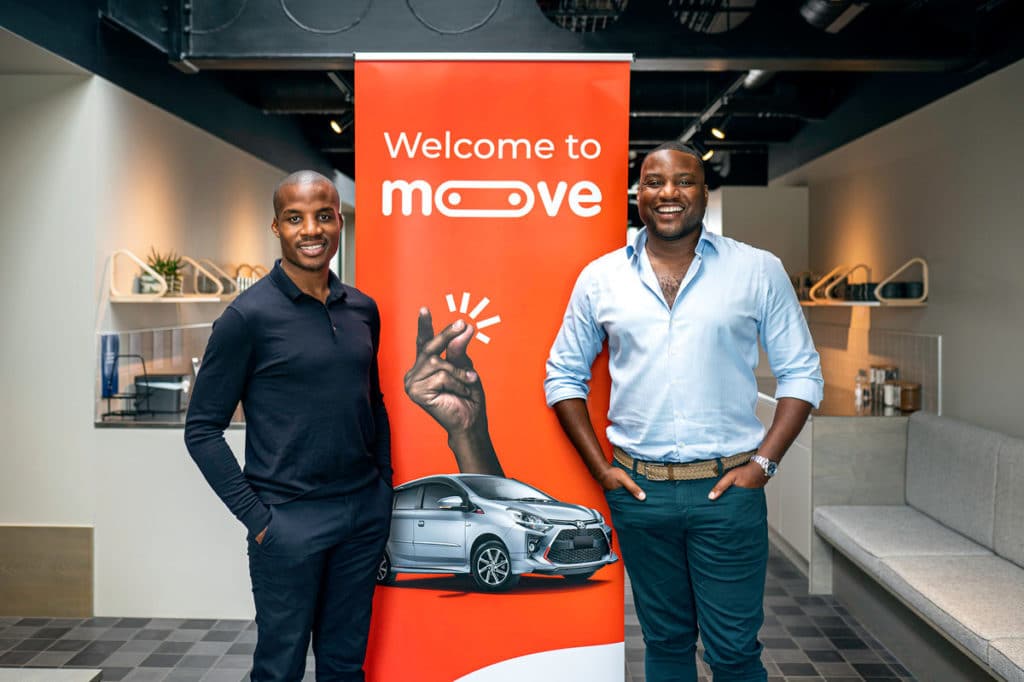 Mobility fintech startup, Moove has announced its launch in South Africa's second-largest city, Cape Town. In the process, it became the fourth African city and the second South African city where the startup has launched since opening shop in 2019. This development follows its $23 million Series A round in August.
Sinako Cetwiye, South Africa Country Manager for Moove, hinted at plans for further launches in South Africa. "We've only been operating in South Africa for four months, but it's an excellent market with huge demand for our product.
"The next phase for Cape Town and the rest of the country is to grow our sign-ups, revenue, and trips so that we can empower more South Africans to become mobility entrepreneurs and earn a living in safe, new vehicles," she said.
The launch is not the only major development for the startup with new faces on its leadership team. Caroline Hazlehurst joins as President of Operations, Ammar Naqvi as Chief Technology Officer, Youssef Ouyhya as Chief Data Officer, Tuvia Rosenthal as Chief Product Officer, and Quinten Indarjith as Chief Fleet Officer.
More hires could be on the way, with Ladi Delano, CEO and Co-founder, saying, "We are super excited about our new team members, who, alongside our existing Moovers, will undoubtedly continue to help us attract more diverse talent as we look to build a dynamic, fun, and rewarding place to work."
INEC supports electronic transmission of results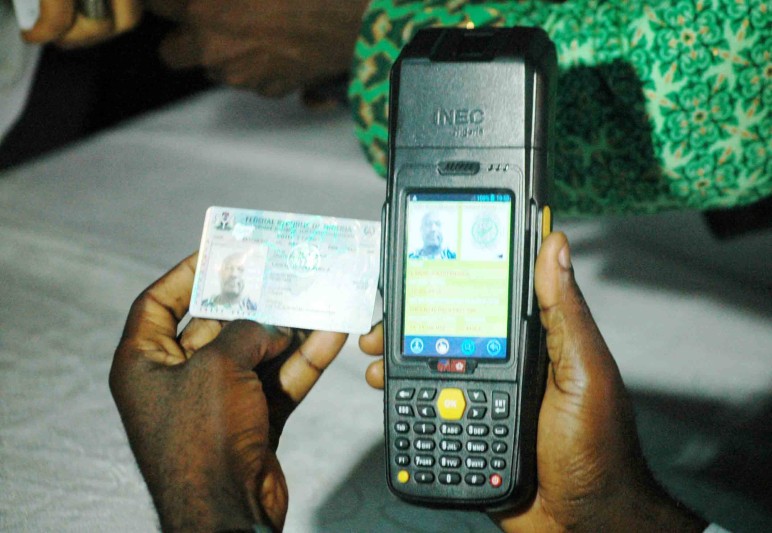 Nigeria's electoral umpire, Independent National Electoral Commission (INEC), has declared that it can electronically transmit election results. This position was stated in a paper released on Saturday, September 25, 2021, in Abuja.
Per Premium Times, the electoral body expressed its belief that most Nigerians support electronically transmitting results while stating that it would improve the quality of election results management.
In July, we reported that the House of Representatives had questioned the National Communications Commission (NCC) over the suitability of electronic devices for electronically transmitting results.
At the hearing, Ubale Maska, Executive Commissioner, Technical Services, NCC, cited low Internet coverage in the country as a hindrance to electronically transmitted results.
INEC's paper thus casts doubts over the NCC's recommendation as it states that there is adequate technology and national infrastructure to support the electronic transmission of results.
"The technology and national infrastructure to support this are adequate. Consequently, if the choice was up to INEC, the commission prefers to transmit election results electronically once the necessary legal framework is provided," the paper said.
Reacting to the argument that the Internet infrastructure is inadequate for the process, the paper stated that conversations between INEC, mobile network operators (MNOs) and the NCC prove that.
It further said that a joint committee of INEC and NCC had been established ahead of the 2019 elections, with the committee concluding that electronic transmission of results was possible.
With electoral malpractice and violence frequently characterising elections in the country, the electronic transmission of results has been hailed by many as a necessary step in sanitising the electoral process.
Yellow Card's $15 million Series A
Pan-African cryptocurrency exchange Yellow Card has raised $15 million from Valar Ventures, Third Prime, Castle Island Ventures, Square, Coinbase Ventures and Blockchain.com Ventures in its Series A round.
Founded by Chris Maurice and Justin Poiroux, the startup provides a way for users to buy and sell bitcoin in 12 countries across Africa, including Nigeria, Tanzania, Rwanda, and Botswana.
To drive adoption, the startup tailors its strategy to each country it operates in, using local systems. In Nigeria, for example, it began with an agency-banking model that financial institutions have used to reach under-served populations.
The startup plans to use its fresh funding to grow its team, launch new products, and expand to new African countries.
What I'm reading
How do influencers make money? And how much? She'll tell you. Read it
'We're all fighting the giant': Gig workers around the world are finally organizing. Read it
Use the 4-7-8 Method to Fall Asleep Almost Instantly. Read it