"I got a strange call that my dad slumped some years back. It was strange because my dad was the most interesting person ever. Master storyteller, healthy, ambitious, and optimistic. How did someone like that suddenly slump?"
Ifeoluwa Dare-Johnson recounts what was the beginning of a heart-wrenching and unforgettable event in her life. It also became a major propellant for the startup she would found a few years later. But, let's dwell here a bit.
"That day he slumped was the start of several long nights spent comforting and aiding my once-upon an agile father and hoping that this won't be the end. In 2018, he passed away. It was the saddest thing. The doctor would later tell us that he had diabetes and hypertension gone undiagnosed for so long. This was something a simple routine health test could have caught, I thought."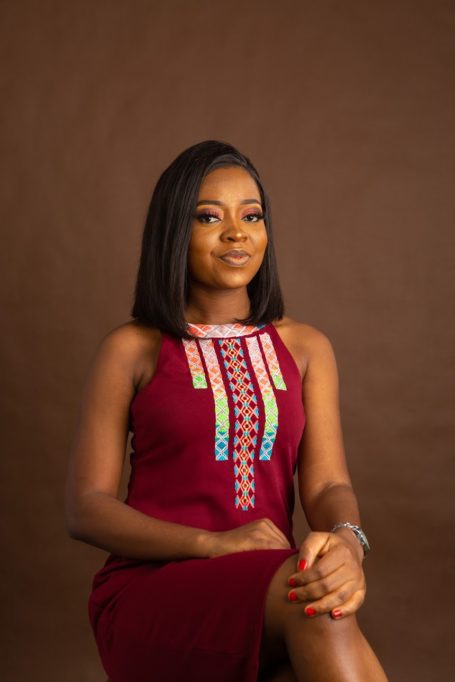 The axiom "prevention is better than cure" is one that some say has lost its importance due to constant use. However, it still holds. Early diagnosis plays a vital role in the detection, curbing, and prevention of life-threatening health challenges.
A publication on Promoting Cancer Early Diagnosis by the World Health Organization (WHO) reveals that just as early diagnosis creates a marked difference in the outcome of a victim's experience with cancer — making room for the provision of care at the earliest stage possible — the same holds for all diseases. In the long run, it saves costs and lives.
But how does one access early diagnosis in low-income countries like Nigeria, where inhabitants are exposed to hospitals with an insufficient number of doctors, long wait times, inadequate care, extremely short visits with medical personnel, and poor communication?
Questions like these ran through the mind of Dare-Johnson as she nursed the idea for Healthtracka, a healthtech startup decentralising laboratory testing in Africa by providing at-home tests and digital results.
From her degree in Biochemistry from the University of Ilorin, Kwara State, Nigeria, to an internship at University College Hospital (UCH) in Ibadan, Nigeria, and her father's death due to an undetected bodily ailment, Dare-Johnson had both theoretical and experiential knowledge of the importance of lab tests.
But it was not until 2020 that she threw herself entirely into working on the idea, with the COVID-19 pandemic being the final trigger.
"At the point of my father's death, I knew I needed to do something about this non/late diagnosis of health issues in Africa. Most people still wait for an emergency before going in for any health tests. For some, it feels like a lot of stress to take a pause in their lives to go seek health testing. In 2020, during the pandemic, I jumped on the trigger to get up and fix these testing problems with the power of technology."
The idea felt even more feasible as she continued to brainstorm. With over a decade of work as a marketing executive in technology-based, fast-moving consumer goods (FMCG), eCommerce, and medical diagnostics companies, she knew it was something that she could handle. As for the technical angle, a call had to be made first.
Founding Healthtracka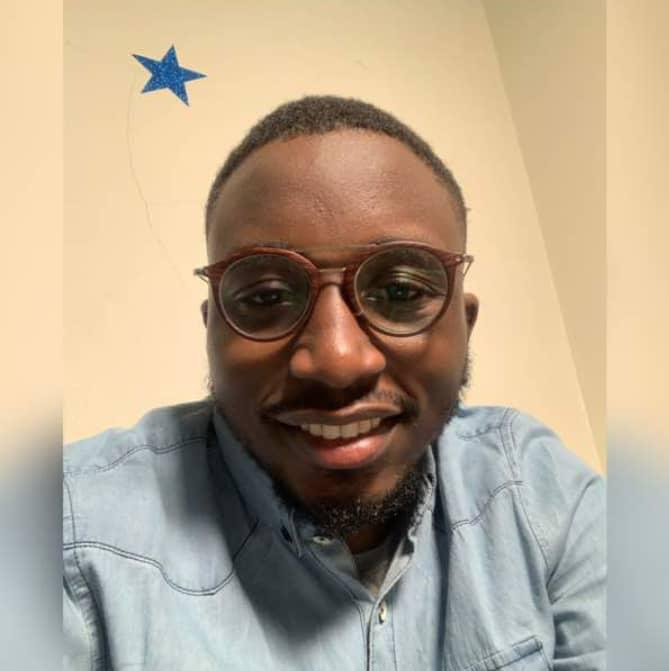 That call was to Victor Amusan, UX Designer and Dare-Johnson's friend. It was in the heat of the COVID-19 pandemic, at a time most people wondered what the viral spread of the virus would mean for many Nigerians. And here was his friend, with an idea for a lab testing product.
Armed with a degree in Computer Science from the Federal University of Technology (FUTA), Akure, Southwest Nigeria and hungry for the next technical adventure, he and Dare-Johnson began work on Healthtracka.
In May 2021, after doing their due diligence, they launched a product that allows users to book laboratory tests. The phlebotomist comes to their homes or office to collect samples, the samples are then transported to any of the partner labs for analysis. Healthtracka users get the results in their mails, 24-48hours after sample collection. The tests available include full-body health checkups, cancer screening, and STD tests.
The startup operates an asset-light model. They partner with well-known private pathology laboratories that spearhead diagnostic testing in Nigeria. Their partner labs include vCare Diagnostics, Lancet Laboratories, and AFRIGLOBAL Medicare.
"Our primary mission at Healthtracka is to make health testing accessible to Africans. We launched in Lagos, Nigeria, and so far, we have seen the viability of this product. With word-of-mouth and customer reviews being a major marketing tool for us. And our primary source of revenue is commissions."
A visit to the startup's website showed that the average pricing for a test is ₦15,000 ($36.52). I wondered aloud how affordable this is for the average Nigerian, and Dare-Johnson says it's the lowest they arrived at after market research.
"I believe a person's health is of maximum priority. After our market research, taking into consideration the equipment it costs to carry out these tests, plus logistics, that's the lowest we could come to. All babies grow, right? We're still at our early stage, and what's top priority now is gaining traction; as we evolve with time, maybe we can afford to beat down pricing."
The startup's offering is similar to APEX Medical Labs in Malawi and MDaaS Global in Nigeria, which operate an eDiagnostic service. But, Dare-Johnson says that Healthtracka's offering is unique in many ways.
"Our approach is different as we offer on-demand, at-home testing online. Our phlebotomists are highly trained sample collectors and able to reach people wherever they are. The lab is coming to people's doorstep with Healthtracka. Currently, we haven't identified any direct competitors but collaborators, and we are focused on leveraging the existing infrastructure in the ecosystem."
Running as an African female founder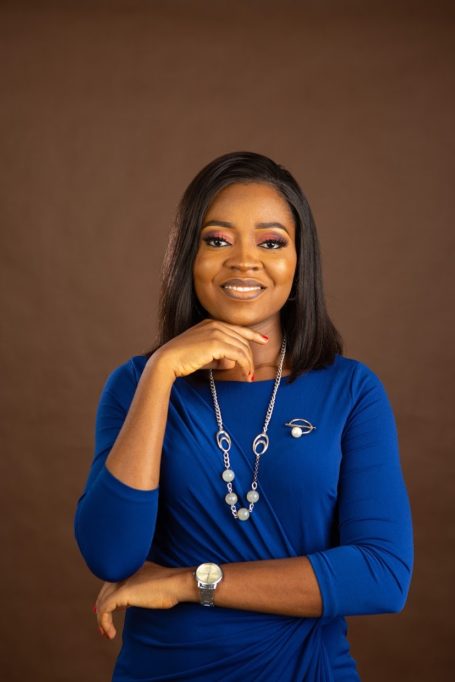 For most female founders in the tech space, getting funding is difficult compared to their male counterparts. In 2020, a Briter Bridges report revealed that African startups raised at least $1.3 billion in disclosed funding and female tech entrepreneurs raised only 20.1% — $261.3m — of the total investment recorded.
Beyond the shores of Africa, this imbalance persists. Female founders have a harder time securing funding, even in the US, where it is believed that social progress exists. Some women-focused VC firms have launched to fill these gaps for female founders and underrepresented groups.
In 2020, FirstCheck Africa, a female-led, female-focused angel fund and investor community, launched as a medium to help African women quickly access funding. Dare-Johnson shares that they are one of her key investors and early backers.
"We are venture-backed by amazing angel investors such as FirstCheck Africa as well as investments from family and friends. They launched around the time we were working on the idea, and I had my eyes fixed on them, knowing it was an encouragement and support I'd need ahead of our launch."
She also shares that another challenge they've faced is getting people to believe that at home health tests can be carried out.
"People found it hard to believe that lab tests can be done at home, especially in Nigeria, but because we were lucky to find our early adopters who basically jumped on the offer to test at the comfort of their homes, word and reviews began to spread like wildfire. And just recently we carried out our 1000th test."
Going forward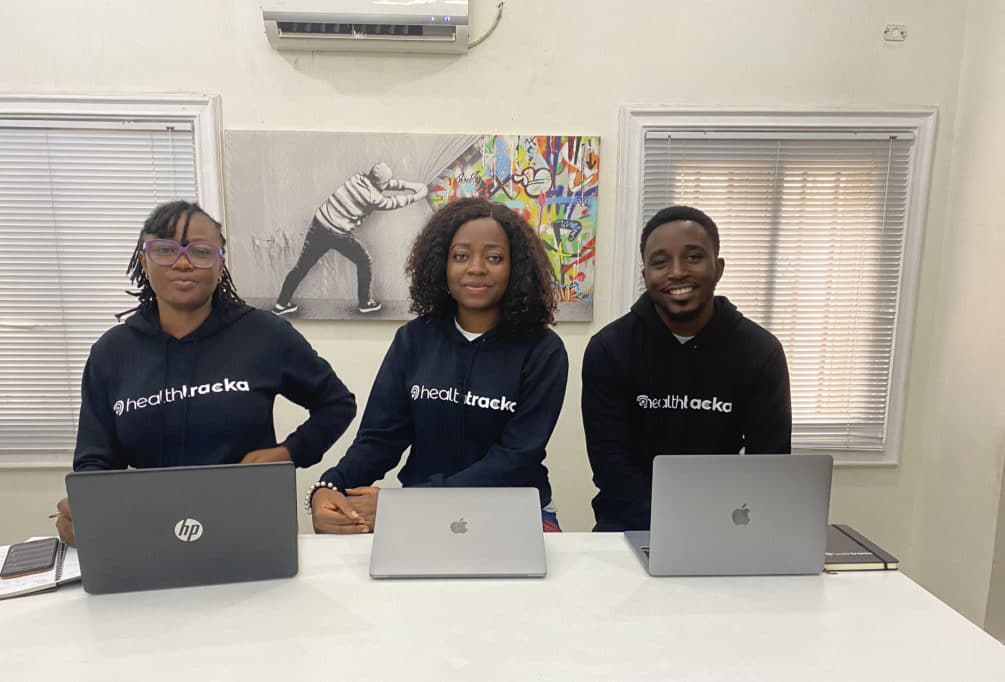 Every startup founder wants their company to grow, eventually becoming a household name among locals, and Dare-Johnson is not exempt. For her, the most exciting part of the journey has been witnessing the massive potential of the business and being a part of the solution to the challenges in Africa's health sector.
"The health tech industry in Africa is ripe for disruption and radical innovation. The problems are numerous; the onus lies on us to find these solutions that can scale with technology. It is really inspiring to see amazing health tech companies owning the spaces and fixing their slice of the problems."
Plans for the future include growing, increasing user-base strength, and expanding across Africa. As part of this, the startup recently opened a branch in the Southwestern Nigerian city of Ibadan.
"Our goal is to reach Africans in every corner they are, not only Nigerians but the entire population in Africa. Africans abroad inclusive as well who still need to keep tabs on their family's health care. Healthtracka wants to bring the lab to your doorstep wherever you are."
Healthcare is an essential part of life, and startups creating access in various ways are in demand. It would not be out of place to expect that with time, the healthtech sector will see more players digitising solutions to the problems Africa faces with the industry.