If your current phone has been giving you signals and warnings about its impending death, then you are in the same shoes with me. My phone hasn't been subtle about the fact that its end is near. Calls will come in and I wouldn't be able to take them no matter how hard I swipe the screen. Sometimes, I'd take a call but won't hear a thing. The most annoying one is when the entire phone just freezes up on me, nothing I do works until when the phone decides on its own accord to get back to working. I have had just enough of that drama.
To be fair on the phone though, it really has served me, and I honestly shouldn't be complaining. In all the years I have used it, it gave no issues until its old age problems started very recently. I can say with all certainty that I made a great choice buying it. And that is what I plan to do again as I set out to replace it with a new one.
Immediately I made the decision to get a new phone, I went into full detective mood. Getting a great phone with a short budget – and wisely so - isn't a joke, guys. Just to be clear; the search was for an affordable phone that had the recent mobile innovations and looked sleek enough to match my fashionable self. In other words, I want a functional phone that will offer me value for money and not make my savings disappear into thin air.
After searching far and wide, up and down, almost turning over Google, my extensive research led me to TECNO Spark 7P, and that is the choice I have decided to stick with. Here is why;
128GB ROM + 4GB RAM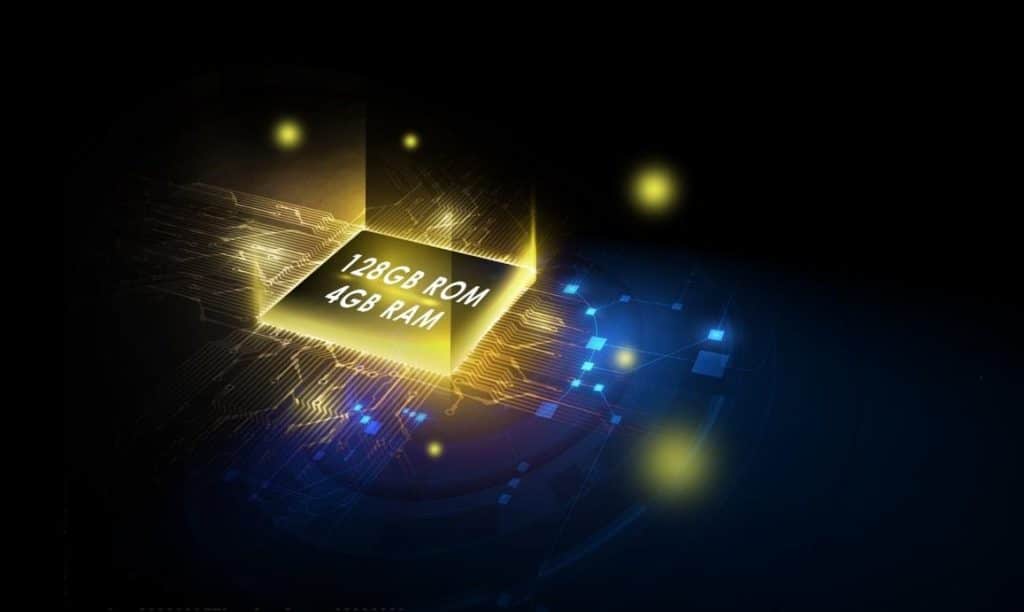 I am particular about the space on my phone. It can be so annoying to have to always delete my stuff to create space for new stuff every now and then. With Spark 7P's 128 GB ROM, I have all the space I need to store my favourites. That's one less thing to worry about in my life (it is the seemingly small things that make for a peaceful life. Trust me). Spark 7P's 4GB RAM provides stable and fluent performance, gaming, entertainment, and most importantly, multitasking will be fast and smooth. Note that the 64GB ROM+4GB RAM memory version is also available.
90 Hz Refresh Rate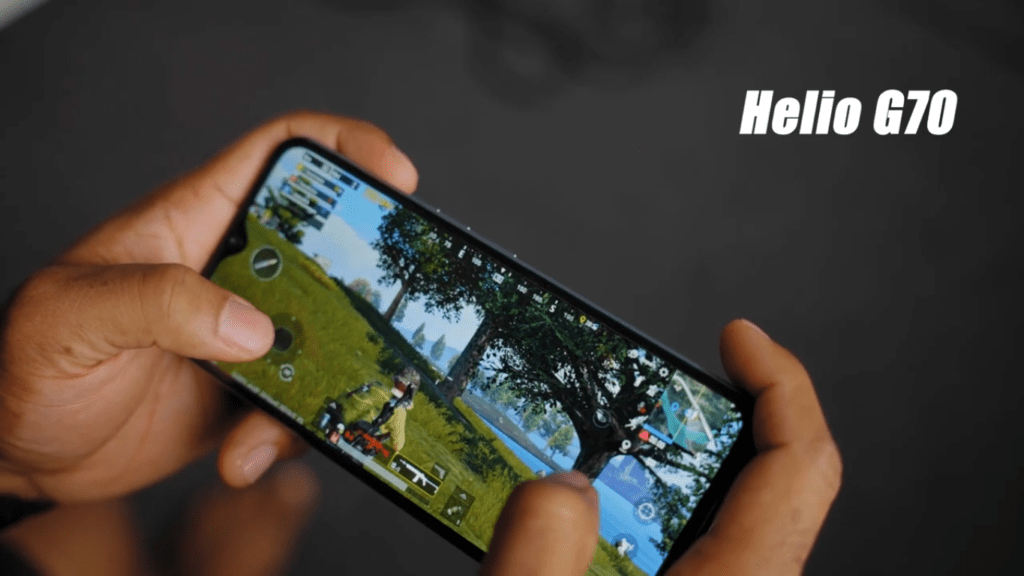 Source: Oscarmini
Spark 7P comes with a 90 Hertz refresh rate! You don't know what that means? Well, I didn't too. You see, the refresh rate measures how quickly your phone's display updates, in other words, how often and quickly the content on the screen refreshes. Measured in Hertz (Hz), the refresh rate counts the number of times the display refreshes every second it is on, 90Hz refreshes 90 times per second. And here is what that means for me; Spark 7P's high refresh rate will make moving content look and feel smoother and snappier. Even swiping through your emails and interacting with Instagram's UI will look smoother than the standard 60Hz rate which most smartphones have. For video content lovers like me, this refresh rate is a very big deal! It makes for clear, high quality videos as well as a smooth playback. The MediaTek G70 processor complements this experience by proving the speed necessary to execute every task thrown at the Spark 7P.
5000mAh Great Power
The world is literally on the move. If you are anything like me, plugging in your phone after the first charge of the day doesn't always come easy. Carrying about the extra weight of a power bank became the order of the day. You can imagine how annoying that gets when your style for the day doesn't allow for a big enough bag that takes in the power bank. So, just guess how happy I was to find that phone with a huge battery. The Spark 7 P's 5000mAh powerful battery and its smart power-saving system satisfies my needs of staying juiced up for my daily activities and Lagos night life. Be gone power bank, Spark 7P to the rescue!
Super Night Mode Photography
Spark 7P comes with outstanding camera features! Its 16MP main camera enables highly clear and more natural photos whether it is daytime or night. With its 8x digital zoom capability, great details can be seen clearly in every photo captured. That's not all. The device comes with great flash technology that effectively solves the problem of dim photos in dark environments. What stands out for me is how pictures taken with the Super Night Mode transforms pictures taken at night or in low light areas to supercool and clear photos.
Source: Fisayo Fosudo
Loaded with 8MP Al Selfie Camera, SPARK 7P will always be ready to capture my glamorous moments. With its dual front flash and Portrait HDR, brighter and charming selfie in a low light scenario will be so easy to take. The device will definitely offer me a smoother and funnier selfie experience. What's more, the smartphone, comes with great photo enhancement features; AI body shaping, AI Bokeh effects, AI HDR, AI scene detection, AI beauty mode, 120 frame slow motion photography, video chat beauty mode and so much more. Even my Instagram page will thank me for this choice!
Bright and Sleek Design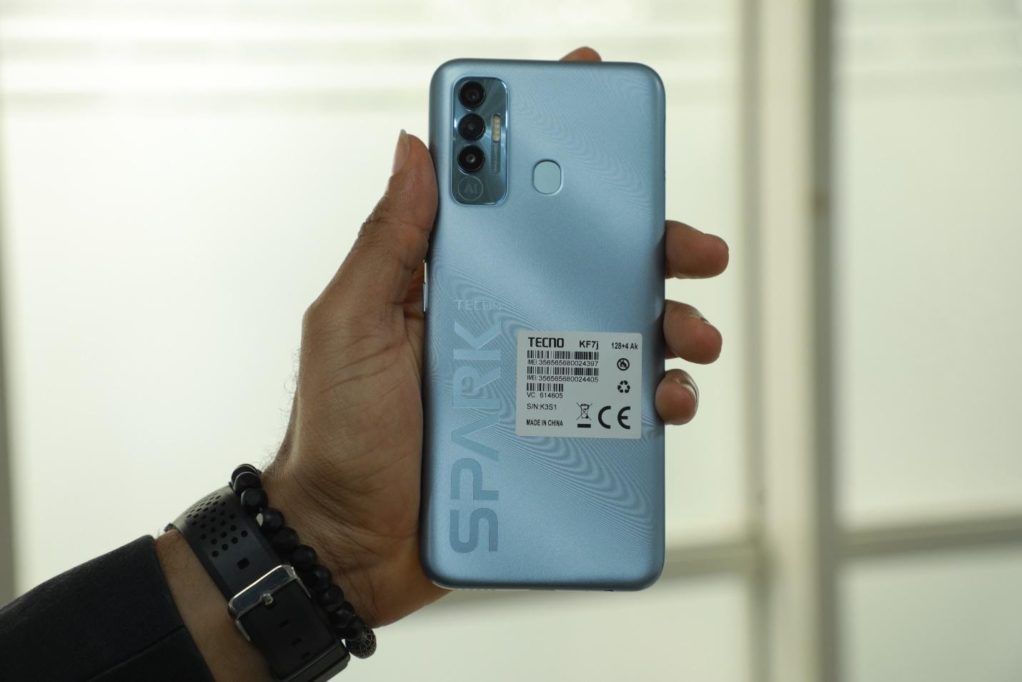 It's very important to me that my smartphone does not look bulky and bland. Spark 7P is the farthest thing from those. Its sleek body allows for a very comfortable fit in the palm.
Spark 7P comes in unique and lit colours that gives you a hard time making the decision on which to pick. And quite honestly, I still don't know which to go for between the Summer Mojito, Alps Blue, Magnet Black and Spruce Green colour variations.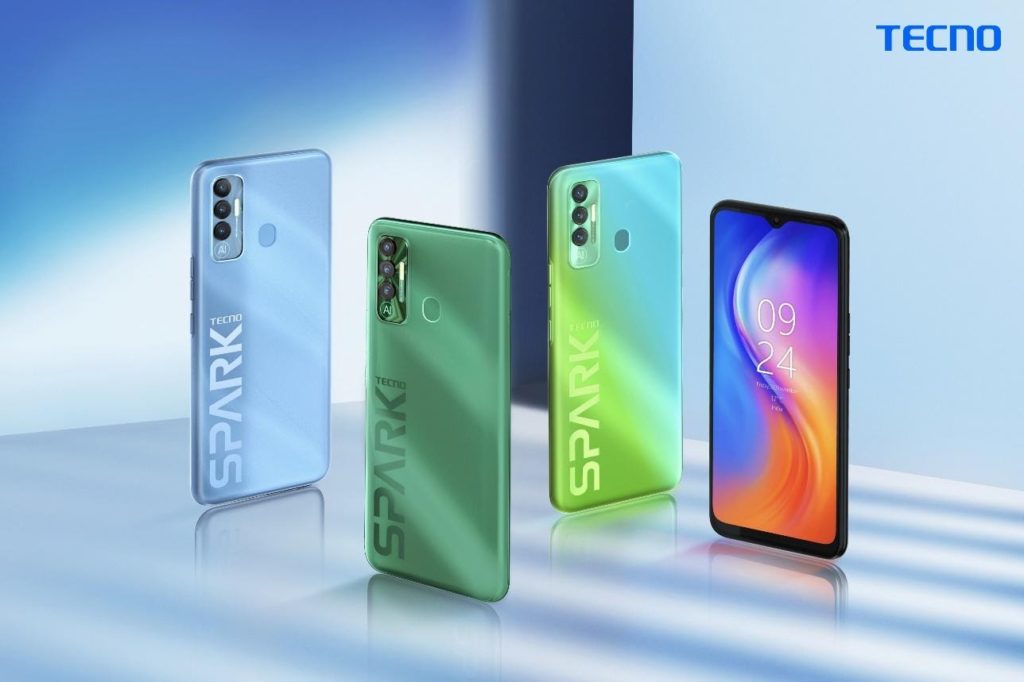 Need I say more? Spark 7P checks all my boxes! You know how they say a one-stop-shop for all your needs? Spark 7P is that for me. And the best part in all of this is the price the device is sold for. Ladies and gentlemen, the Spark 7P in all its glory sells at the sweet price range of 68,000 Naira only!
I honestly can't wait to find my way to the nearest TECNO authorised store!