In case you're wondering what crypto is about and what you can do with it in Africa, some experts might be able to explain. But, African crypto-based startups and local exchanges are making several of its endless possibilities a reality.
With the Bitcoin craze intensifying, more people have gotten on the bandwagon as speculators, active traders, or out of curiosity.
We curate a list of some interesting features startups are creating to help people maximise crypto's potential. Some of these are made to aid Africa's cash-based culture, and others address significant pain points in Africa's economy.
Social payments - Patricia, Flux
While savvy professionals have different uses for crypto, social payment startups translate this value to more pressing daily needs. These platforms allow you to use your crypto to pay different bills and purchase airtime, among other things.
Blueloop's Flux: Leveraging a strategic partnership with crypto giant, Quidax, the app combines the two worlds of cryptocurrency and fiat money. You can purchase airtime from any network from the app's menu.
Patricia: You can pay electricity bills, cable TV subscriptions, purchase airtime, subscribe for data among others. You can also use it to pay for the West African Examination Council (WAEC) and the General Certificate of Education (GCE).
Cash withdrawals and payments
First Kudi debit card: In 2019, the First Kudi exchange platform launched a Verve debit card in partnership with South Africa's Stanbic IBTC. The card lets you spend or withdraw cash from digital currency wallets that hold Bitcoin (BTC), Ethereum (ETH), and Ferrum (FRM).
Request the form online to get this card:
Patricia Bitcoin Debit Card: Social crypto startup, Patricia also features a Bitcoin debit card that lets you withdraw your cash from your Bitcoin or Naira wallets to spend in stores, using ATMs and POS stands.
BuyCoins (Sendcash): With the Sendcash feature, you can transfer money directly from any crypto wallet to a Nigerian bank account. The process, listed here, is pretty straightforward. Note that the minimum amount you can send with this feature is $25.
Cash has always been the primary means of transaction in Nigeria, and every asset gets heightened value when it is held as cash. Our Editor/Data Lead, Yinka Awosanya, cited the example of Aliko Dangote -- a Nigerian billionaire business magnate and philanthropist -- who revealed that he once withdrew $10 million from a Nigerian bank to be sure that he had the money.
On January 21, 2020, Bitcoin was worth roughly $8,600 (₦3.3 million); it has since risen by 272% and is worth $32,000 as of Midday January 22, 2021. Savvy Bitcoin owners might find different use cases for cryptocurrencies, but if you're like Dangote and need to be sure your BTC has value, there are ways to go about it.
Virtual dollar cards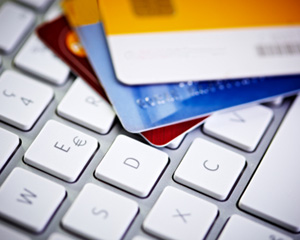 Blueloop's Flux provides a virtual dollar card feature used to make purchases from foreign merchants; the combination of fiat and crypto on the flux platform makes this a seamless experience.
Despite the benefits of the Verve card listed above, most users might be restricted to shopping in Nigeria, with limited access to popular stores like Amazon and AliExpress.
Recall that in 2020, the Central Bank of Nigeria (CBN) introduced a $100 spending limit on naira accounts to stem the free-fall of the naira against the dollar. However, this meant that those without a dollar account had limited shopping options on AliExpress and Amazon's websites or any other international platform requiring payments.
We observed that this limit varies from bank to bank, but users could bypass it with virtual cards. Flutterwave's Barter provides a virtual card for fiat money, while Flux helps you spend your crypto or fiat money.
Remittances and cross-border payments
Blueloop's Flux, Patricia, KuBitX KBX wallet, and BitPesa offer various forms of remittance services through their respective crypto platforms, some of which leverage stable coins (fiat money represented on a blockchain).
The KBX Wallet: The KBX wallet lets you send money to some African countries by buying the stable coins for your currency, converting, and then sending them to the recipient. Interestingly, you can also withdraw the swapped asset at a bank or spend it in stores during a trip.
BTCGhana helps Ghanaians receive bitcoin remittances directly into their mobile money wallets in Ghanaian cedis.
It is important to note that you can send and receive bitcoin across the globe with any registered crypto exchange dealer. Notable among them are Luno, Quidax, Busha, Bundle, BuyCoins, and Binance, to mention a few.
Stable coins and reducing fluctuation
Given the volatility of regular cryptocurrencies like Bitcoin or Ethereum, some developers came up with stable coins -- crypto-based currencies whose value is tied to real-world currency. So we could have stable coins for the dollar, naira, gold, and other valuables.
BuyCoins: Nigerian crypto startup, BuyCoins launched the NGNT, a stable coin version of the naira, to merge its benefits with cryptocurrencies. Crypto traders and software developers can then transact with the naira across the blockchain.
KuBitX: In 2019, KuBitX created the NGNX, another naira-based stable coin.
What to watch out for:
Patricia is introducing a feature soon called "FIX" that lets you save your Bitcoin at a particular rate. When you use "Fix" your Bitcoin value could be frozen at $35,200 (today's rate) and will remain unaffected by market fluctuations.
Did we miss any? Let us know in the comments or on Twitter.
[ds_layout_sc id="191097"]