Patricia.com.ng, an eCommerce platform that trades unused iTunes, Amazon, and Google Play gift cards says it is committed to providing solutions for various eCommerce customers.

Fejiro Hanu Agbodje, the founder of Patricia.com.ng says the information and communications technology firm ensures that customers get credited in less than 10 minutes, adding that such feat has seen the one year-old company boast of over a thousand daily transactions.
Agbodje observes that the best way to grow the Nigerian eCommerce sector is embedded in one word -- "trust."
"You need to create trust in your potential customers and give them assurance," he says.
The innovative service allows individuals to swap gift cards for cash while also giving them the opportunity to send gift items to loved ones in the United States of America, Canada, and some selected African and European countries.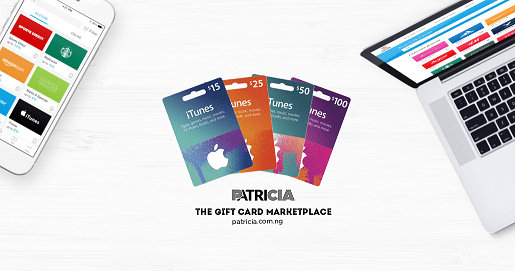 The ICT company, which recently opened an online luxury clothing store Rooom19, has been described by industry watchers as one of the fastest growing eCommerce firms in Nigeria and Africa.
Speaking at the launch of the new service in Lagos, Agbodje said they would continue to do things differently, question the norms, come up with innovations tailored to make life easier for Nigerians through technology.
"At Patricia, we will change the world but if we are to succeed we have to change how online businesses are perceived in Nigeria," he said. "Simply put, our vision is to make the eCommerce system safe for all; to offer peace of mind to 'MAN' while doing business with Patricia".
The chief executive officer of Patricia.com.ng further opines that the major challenge they face in getting Nigerians to do business online is the issue of trust.
"Next I would say operations from electricity, internet, human factor and lots more. They can be quite challenging, but we get the job done regardless."
The eCommerce company says in 5 years time, it will be a world leader and simply put world domination in every facet of its operations.