Afrobytes is thrilled to join the WAN Show 2.0 initiative
The WAN Show (Worldwide Afro network) will bring together Artists, Leaders, and Innovators to start a new conversation on building New Africa: United, Innovative, inclusive, and sustainable.
Names such as Youssou N'Dour, Oumou Sangaré, Baaba Maal, Lenine, Tiken Jah Fakoly, Hiro, Fally Ipupa, Salif Keita, Cheick Tidiane Seck, Djimon Hounsou and even Chris Martin from Coldplay, unanimously responded: «I am In!». They are now joined by more than 250 Artists, Thought Leaders and Innovators.
This unique event will take place all day on social networks with the hashtag #IAmWAN and dedicated Webinars starting at 10:30 GMT. A Music Show will end the day and be broadcasted for free on more than 150 African National TV channels and some private channels, with the support of the African Union of Broadcasting. This partnership will create an opportunity to reach +500 million potential viewers. Viewers from all across the world can also watch the show at 7 pm GMT on YouTube and Facebook (9 pm Paris time).
With this wide-scale event, Afrobytes & WAN will offer visibility to African innovators through a selection of 20 +1 talented startup founders. The objective is to raise awareness in the general public about the need to adopt local solutions to give Africa a boost to exit faster the recession.
The "20+1" AFRICAN TECH INDUSTRY COMPANIES TO RETHINK AFRICA are:
AkiraChix (Kenya), Seabex (Tunisia), Tudo (Nigeria), Medsaf (Nigeria), Coliba (Cote d'Ivoire), Enova Robotics (Tunisia), Glow (Egypt), GoMedical (Benin), Hope Tech Plus (Nigeria), Kadalys (France), Kahawa 1893 (Kenya), Mustard (South Africa), Mookh (Kenya), PayDunya (Senegal), Shyft Power Solutions (Nigeria), Sila Health (Zimbabwe), Skin Gourmet (Ghana), Teliman (Mali), Bridge Labs (South Africa), iCog Labs (Ethiopia) and Reform Studio (Egypt).
Join them on May 25. The online show will start at 10:30 AM GMT until late at night on YouTube, Facebook, Instagram. The TV Show will be broadcasted on more than 200 African TV Channels thanks to Africa Union of Broadcasting support.
Welcome to the New Africa.
More information on www.wan.africa. Online broadcasting:
Youtube.com/WanbyUbiz
Facebook.com/WanbyUbiz
Instagram.com/WanbyUbiz
More information on www.WAN.africa 
Contact : [email protected] // +33608684193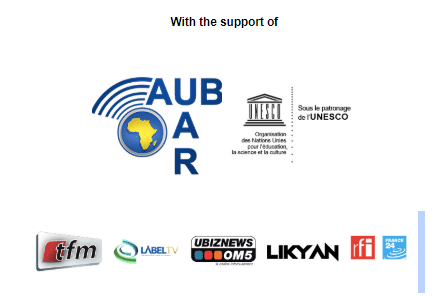 TOP 20+1 AFRICAN TECH INDUSTRY COMPANIESTO RETHINK AFRICA
In collaboration with
Afrobytes, Techpoint Africa, Africa Tech Round-Up, Apps Africa, GreenTec Capital Partners & Afric'Up.