Earlier in the year when Victor Ekwealor of Techpoint was working on a story about investing in foreign assets, there were no platforms to do so. However, a team claimed to be working on something that would make it possible.
As of now, we know of two such platforms in Nigeria: Trove and Chaka -- which was launched yesterday in Lagos.
Speaking during the launch, Chaka's Chief Executive Officer, Tosin Osibodu, revealed that the company is providing a gateway for Nigerians to invest in foreign assets while also allowing foreigners to invest in Nigerian assets.
"See Chaka as your international passport for investment assets," Tosin said.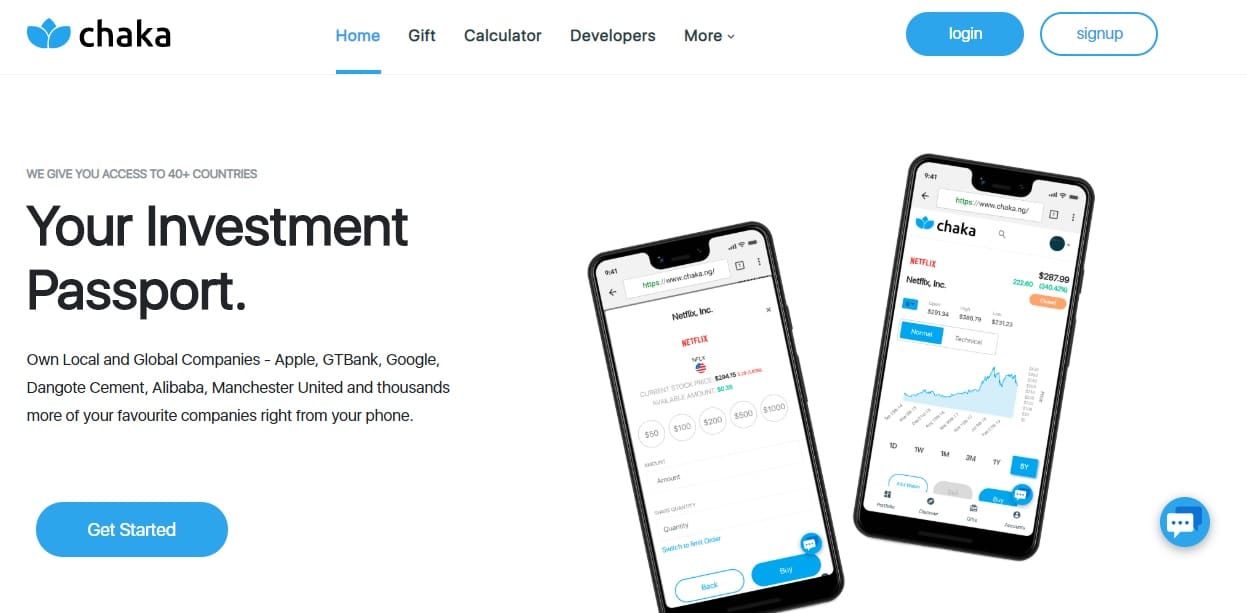 Beyond allowing Nigerians to invest in foreign exchanges, the platform sees itself as an opportunity to open up the local bourse to foreign investors.
With Chaka, one has access to over 4,000 assets and indexes listed in more than 40 countries, including Nigeria and the United States. While Chaka is not a licensed stockbroker, it's working in partnership with licensed brokers like Citi Investment Capital Ltd.
Commenting on the partnership, Managing Director at Citi Investment Capital, Seun Oluwole said Chaka is a tech platform that's taking investment mainstream.
And in compliance with the US market, Chaka is maintaining a partnership with a US-based leader in global digital trading technology, DriveWealth, LLC. This partnership allows Nigerians own stakes in any companies listed in the US.
In spite of working with licensed brokerage firms, Chaka complies with both local and international financial regulations. The company is guided locally by the Securities and Exchange Commission (SEC), Central Securities Clearing System (CSCS), and the Nigerian Stock Exchange (NSE).
Chaka also complies with the U.S. Securities and Exchange Commission and Financial Industry Regulatory Authority (FINRA), among others.
The platform allows fractional investing, which implies that people can invest in any asset irrespective of the unit price. And people can invest with as little as $50 (about ₦18,075), thereby taking away the concern about affordability.
Photo Credit: majjed2008 Flickr via Compfight cc