If you have ever had to move to a different state or city to study and couldn't get a hostel on campus, you know the pain of finding safe, comfortable, and affordable accommodation. Most times, this happens because one has to deal with unfriendly landlords and unreliable housing agents.
Yet, the population of students coming into various cities in Nigeria to pursue higher education continues to increase and universities are not able to accommodate all of them. To address this problem, myPadi.ng began operations in 2016, helping students find accommodation without going through so much stress.
Formerly known as Studacom.ng, myPadi helps students discover off-campus accommodation through listings from verified landlords. It later included young professionals and youth corpers in its service offerings.
Such proposition drew the attention of Abuja-based accelerator, Ventures Platform (VP) towards myPadi.ng, with the startup eventually taking part in VP's second acceleration programme and upon graduation, receiving $20,000.
In 2017 myPadi represented Nigeria at GITEX in Dubai, receiving a grant of $5,000 in the process. It also got recognition for winning the StartUp South 2016 competition, for being named the best e-housing startup of the year by NITDA in 2017 and for emerging one as one of the finalists for the inaugural Techpoint Build.
myPadi would reach another important milestone in March 2018 when it raised an undisclosed, but significant seed funding from EchoVC Partners, a seed and early-stage venture capital firm with interests in North America and Sub-Saharan Africa. From that point onward, the objective was clear.
At the time of the funding, myPadi's CEO -- Joel Amawhe -- disclosed that the next phase was to accelerate myPadi's expansion into more cities, serve more universities, and grow the team.
---
Suggested Read: Techpoint Pitch Storm class of 2018 in review
---
However, a look at myPadi's online activity gives the impression these expectations have not been met.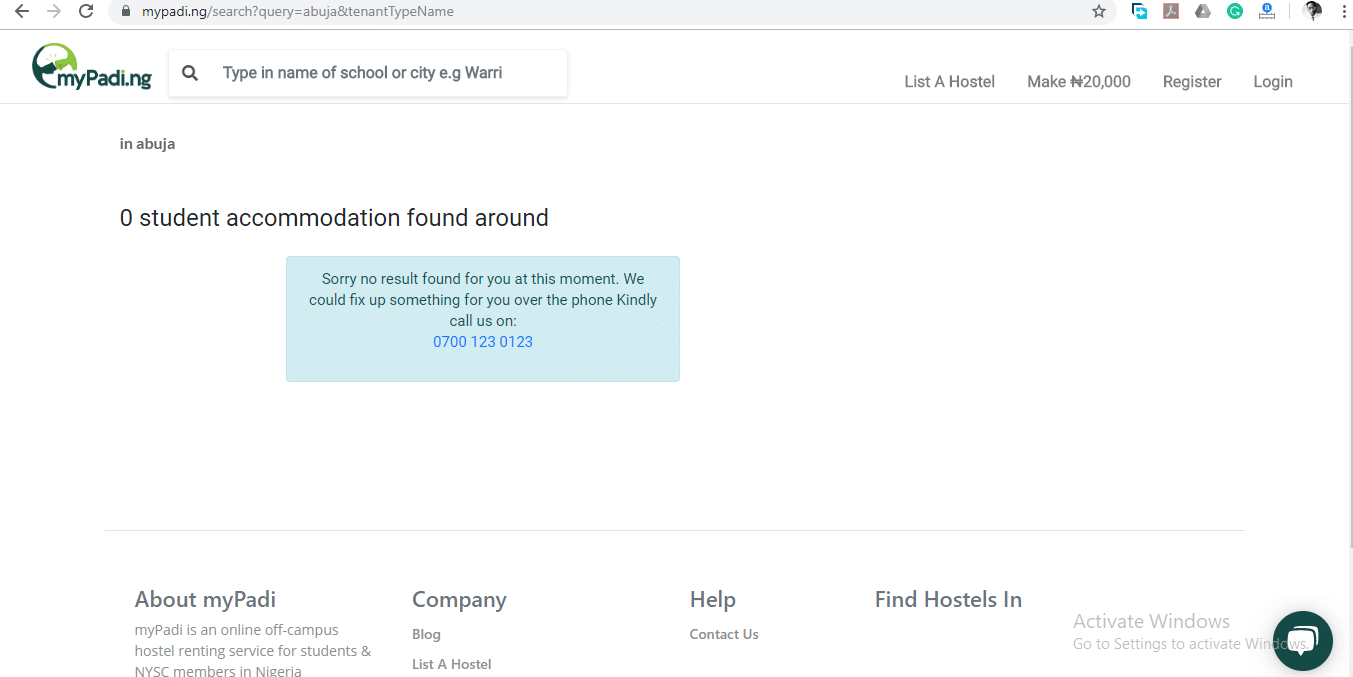 Strangely, though, when you search the website for a university or city in order to get an apartment, no listing appears. Also on the website, the login and register features are not working.
The startup's social media presence indicates a drop in activity as a look at their Facebook page and Twitter timeline show their last service-related posts were in May this year. Usually, these are indications of a startup that is either in sleep mode or has ended operations.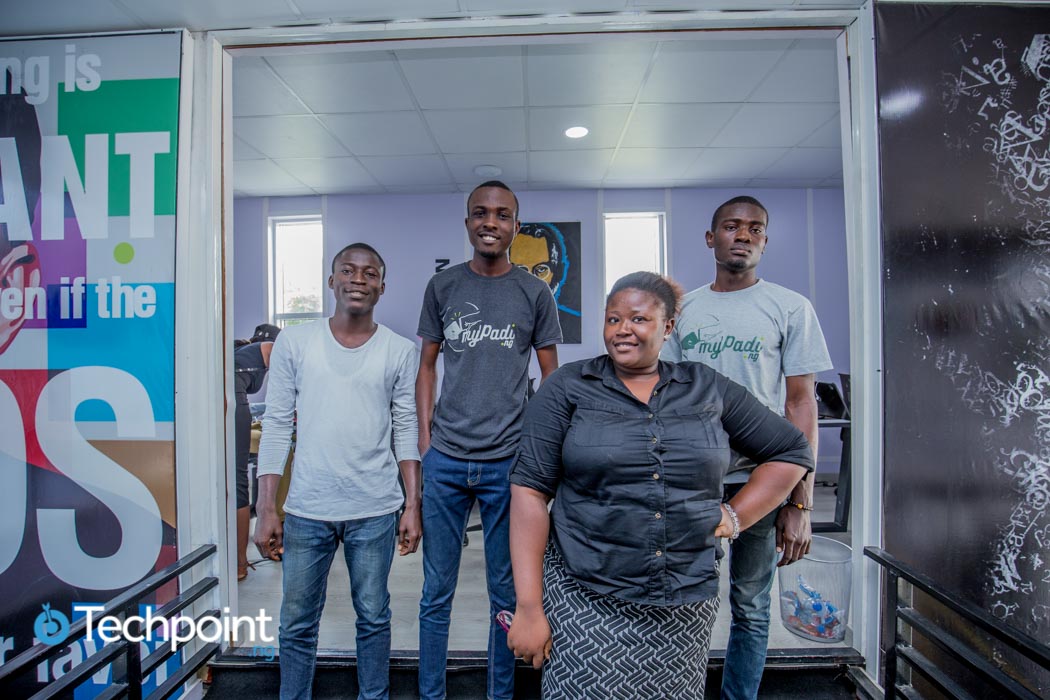 Techpoint reached out to Joel to share his thoughts and he stated it was a database issue that his developer team would look into. Although the explanation is logical, some things do not add up, for example, how has the site been in its present state for over a month?
The level playing ground for Nigerian startups is not smooth and it is common to see them exit the market after an unnecessary long hiatus.
Student housing in Nigeria is an extremely unorganised market that takes the form of campus hostels, on-campus lodges, and off-campus apartments. This is a big opportunity for startups and companies with the potential to play in the market, although it's a different ball game in reality.
According to the National Universities Commission (NUC), students' enrolment in tertiary institutions is growing at an average of 12% annually and less than 30% of students that gain admission find hostels within the campus. The challenge of solving this problem head-on is never going to be an easy one.
Perhaps, myPadi is beginning to realise this. Hopefully, this won't be a case of another promising startup going under.