Seventeen days from now, we will open the curtains on another edition of Techpoint Build. Behind those curtains will be a lit Pitch Storm stage, on which this year's 12 finalist startups are set to excite the audience with wonderful pitches.
Far from any pale imitation of last year's edition, Pitch Storm 2019 is turning out differently; evidence lies in its feature of representations from five countries across West Africa.
---
Suggested Read: Here are the 12 startups competing for $10,000 at Techpoint Build 2019
---
But before taking on this seemingly momentous challenge, we will first like to reflect on the important milestones and challenges that defined year 2018 for our nine inaugural Pitch Storm finalists.
This is particularly with respect to the fact that Nigeria started 2018 on a continual journey of exit from its worst economic recession in more than two decades.
And as the year began, these nine businesses hoped to get one better over prevailing difficult circumstances surrounding the operations.
Gerocare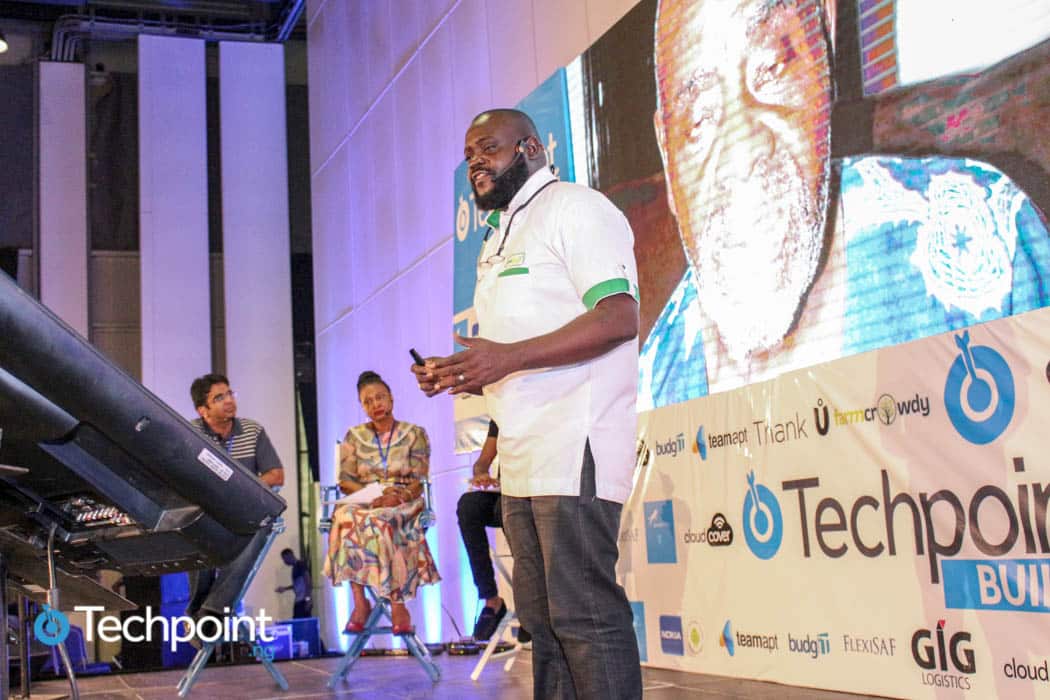 Gerocare is one startup that epitomises the "nearly made it" phrase. At the Pitch Storm grand finale last year, Gerocare fell off the top three position by sheer whiskers and, nearly was drafted amongst the teams that would head to Morocco for the Demo Africa event, shortly after the conclusion of Pitch Storm.
Gerocare's fortune did change towards the middle and tail end of the year. In October, it emerged first place at the #NES24 Startup Pitching event, taking home the $15,000 prize money. By November, Gerocare emerged as one of the top six companies selected to pitch at the AHUB startup event in South Africa.
In December, it was a prominent feature at the Slush Global Impact Acceleration event that took place in Helsinki, Finland.
These activities gave the business a boost as, by the end of the year 2018, it was able to hit the 25% subscription target.
While getting the Nigerian audience to appreciate the need for preventive medical care -- as opposed to the prevailing syndrome of seeking treatment after medical condition gets worsened -- can be a difficult task to achieve, Gerocare is confident of increasing both individual and enterprise subscription come 2019.
SmartTeller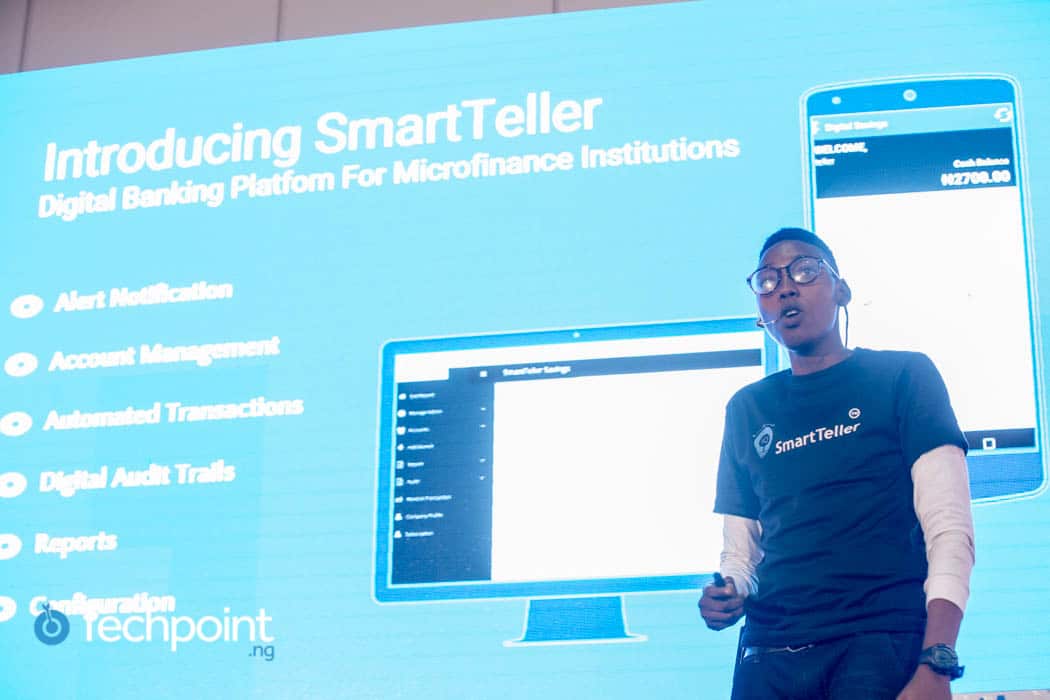 SmartTeller is today that fintech company that provide digital banking platform for financial corporatives.
But the story might have had a different ending. Asides having a chief executive officer who headed for Pitch Storm while an undergraduate, SmartTeller at the beginning of 2018 had other questions surrounding its legitimacy as a business or a Pitch Storm finalist.
Around the time of Pitch Storm last year, SmartTeller practically was in a product development phase, spending the most of January getting user feedback.
There's no telling if this in part made up for not winning at the Pitch Storm, but what was undeniable is the value in the market SmartTeller aimed at capturing.
Coupling the many bureaucratic and inefficient processes in the fintech space, SmartTeller looked like it could help; and it is doing so by providing standard banking services to the unbanked and underbanked, thereby driving financial inclusion.
That over ₦75 billion worth of transactions was processed on the SmartTeller automation engine speaks volumes. Also, the projection to service 10,000 unbanked in 2018 and onboard 200 cooperatives was equally met, although aided by a couple of grants.
The biggest highlight of 2018 for SmartTeller would be emerging winner at the Tech Challenge Ogun-State.
Accounteer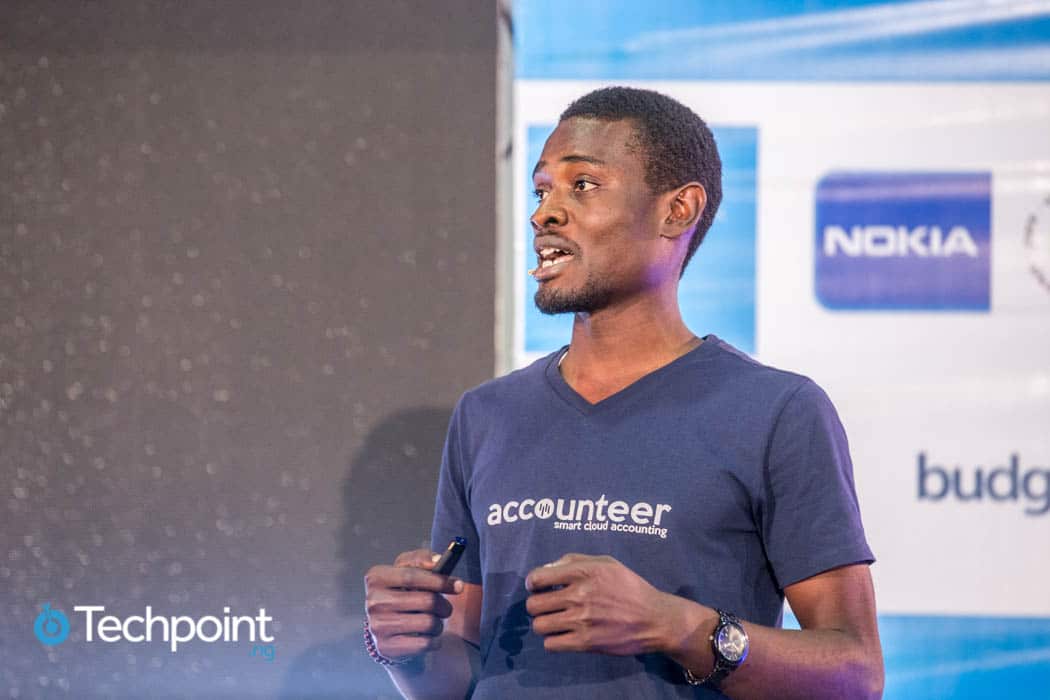 Accounteer started 2018 with a positive mindset and team effort that enabled a plethora of significant milestones.
In the interest of brevity, all through 2018 the startup garnered a cumulative equity investment of $240,000 from participating in the MEST Africa challenge, the Itanna Acceleration programme by Honeywell, to mention a few.
There is an expansion to Kenya, where it remains on course to growing its 20,000 paying users around the globe. Not to mention the additional banks that have been added to the list of supported banks, as well as their release of some additional features to help businesses get accurate financial data and report.
The roadmap for both business and tech developments, it would appear, is well mapped out strategically.
WeMove
Although WeMove already had early traction from 2017, going into business as a provider of transport infrastructure to clients, it wasn't entirely sure how 2018 would treat it as it went full throttle.
But is it possible that in the Nigerian context some services are better off as a future need?
The business of WeMove is to build technology for transportation, albeit with market target for mass transportation. Its market entry service is online vehicle hire, where it helps members of the public find and hire any type of vehicle they need.
Yet, as early as January 2018, the founding team discovered that the market wasn't entirely mature enough and ready for the primary products they intend to roll the year with and somewhat made an early pivot.
In the new phase, they are focused on building out new line of products that better solve the needs of their partners; amongst the lot is a cloud-based SaaS system to easily manage partners' business and operations.
Nevertheless, the company has recorded some important wins in 2018. While still studying the market, it maintained almost 2000 vehicles fleet for hire, had over 20 transportation companies signed-up as  partners -- to use WeMove Books --, achieved over 500 hundred booking requests and raked in tens of millions of Naira in revenue.
For 2019, it's planning to consolidate on the gains of 2018 by offering better services to partners and to members of the public, while growing its income. The company is also looking at opening up more market sub-segments for its core service of vehicle hire.
Talk of building solutions for the future, WeMove emerged part winner of the Builders of Africa future Award and will be in Silicon Valley later in January.
The Footwear Academy (TFA)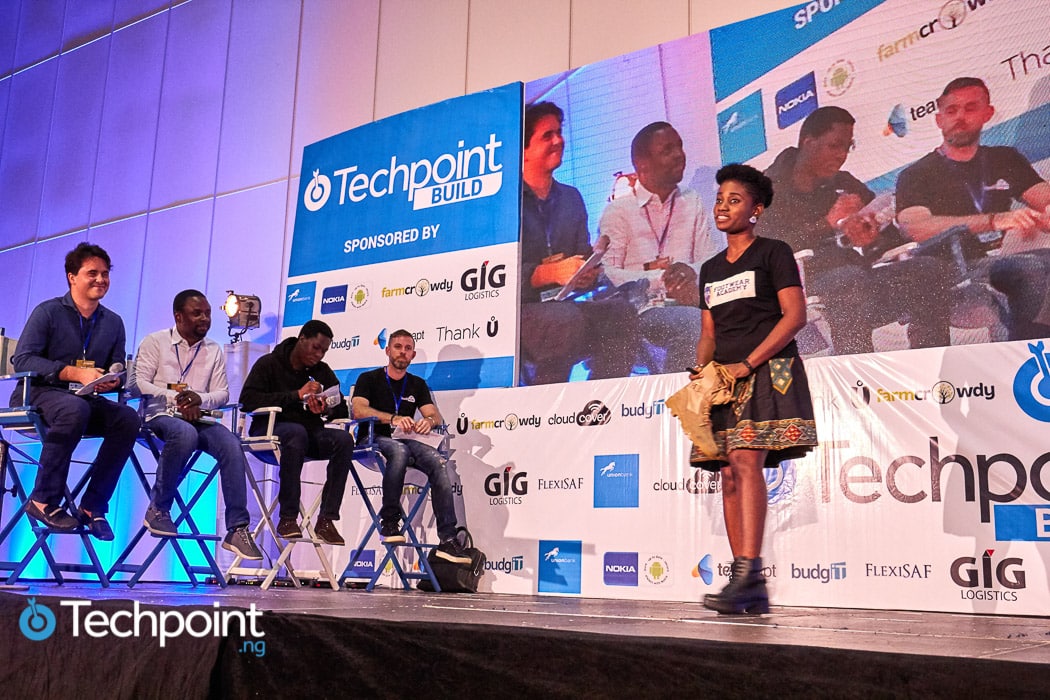 Many cheered TFA while the team lead delightfully pitched its shoe business at Pitch Storm stage last year.
If results were decided on that, perhaps TFA would have come out victorious. Nonetheless, at the Pitch Storm bootcamp, the business got an eureka moment that set the remainder of 2018 on a positive note.
That eureka moment gave birth to its 3D shoe customisation platform, which made the difference at the Proudly Made in Aba Hackathon that took place in March 2018, where TFA won the first prize money of $50,000.
Later in the month of May, it successfully moved its production office to Aba and this increased production capacity and as well as reduced cost.
In December 2018, TFA started a 12-week incubation with Innovation Growth Hub, Aba. And in 2019, the startup is already rolling out plans for shoemaking trainings both in Lagos and Aba and a finishing centre in Aba for shoe artisans.
Loystar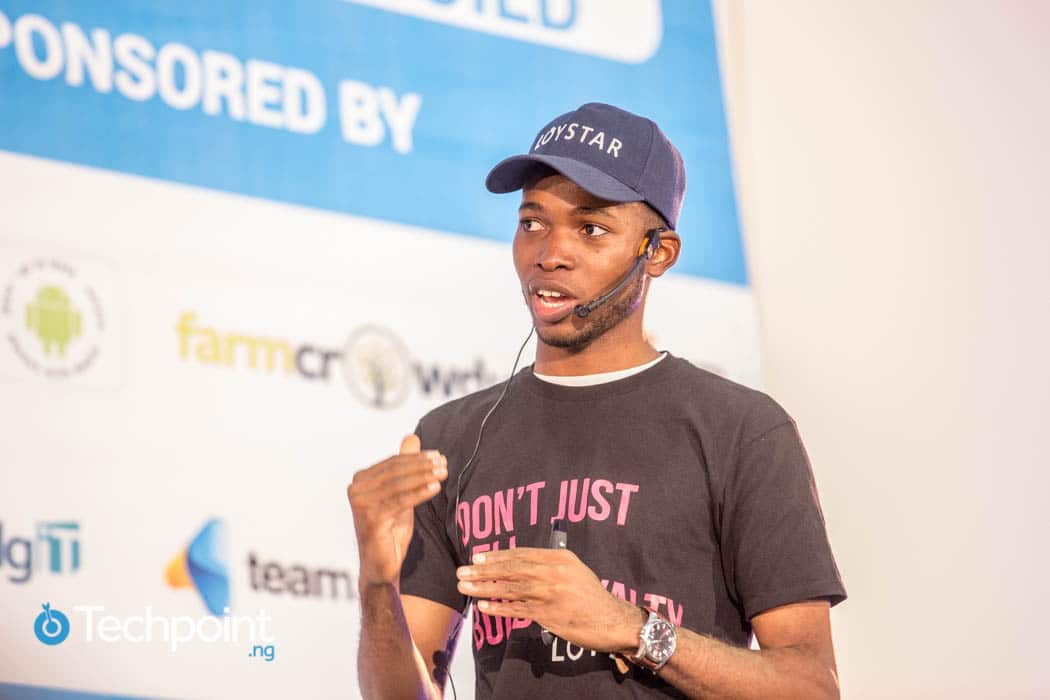 One would be forgiven for thinking 2018 as a very quiet year for Loystar. Other than an appearance at the Visa Everywhere Initiative, Loystar left a forgettable memory for the almost the entirety of last year.
But on closer inspection, the projections for the startup in 2018 were purely product-based. This kept Loystar under the radar, quietly building out products which by their own submission, "will offer more value to their existing merchants come 2019".
While majority of the these products will be unveiled in 2019, a notable integration did happen with Accounteer last year.
The integration is to foster better automation in the retail space, as there is huge gap in recording keeping, thereby leading to poor management and low survival chances for business owners.
Through the integration, transactional data (sales records, inventory records) seamlessly flow into Accounteer and hence full, detailed and accurate financial reports are generated.
This enables increases to their customer retention rate, and more revenues to both Accounteer and Loystar.
Placements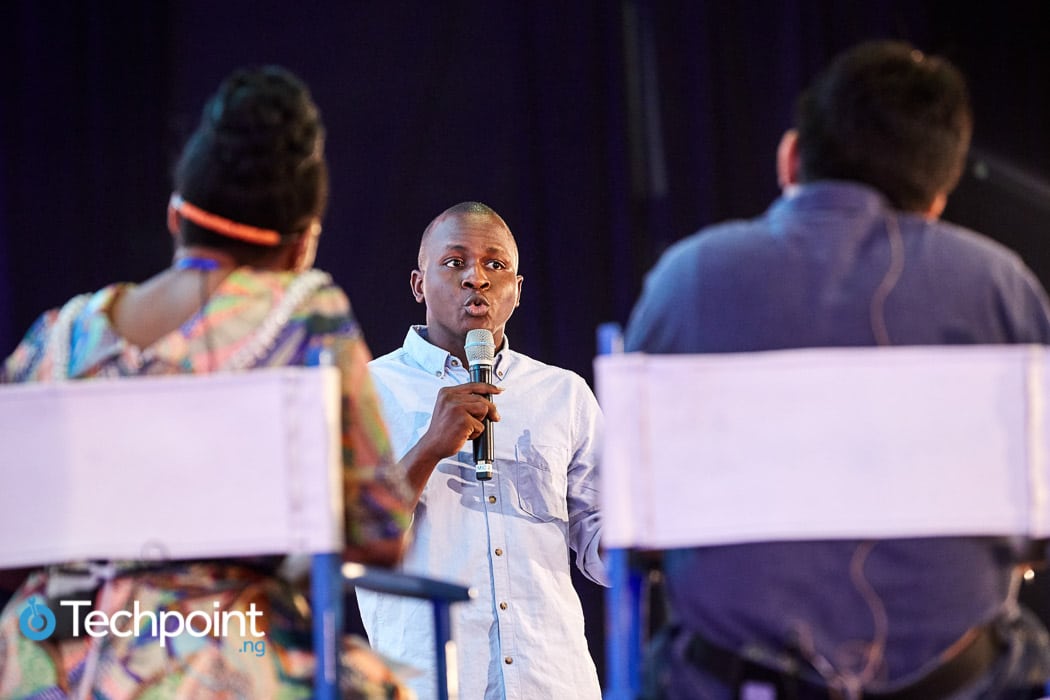 Placements won the inaugural Pitch Storm, and in less than a week headed to the US to participate in the Diaspora Demo Summit in Washington DC. So it's understandable that a lot was expected of them as the year went by.
But even 2018 has unsurprisingly turned out to be a year full of iterations for Placements.
The problem isn't with connecting job seekers with internship opportunities across the country, but rather with finding a consistent avenue to monetise it. And 2018 just happens to be Placement's full monetisation year.
One thing this espouses is the general difficulty of playing in the HR and internship placement space.
In 2018, this reality became more evident as they found themselves spending enormous resources sourcing out talents for companies while earning little margins.
All hope is not lost though. The startup claims to have some products in the pipeline but remains focused on growing the numbers. That way, it believes it can market the new products with the numbers at its disposal.
Mypadi
As a marketplace that caters for the housing needs of college students and young professionals on and off campus, the primary expectation from myPadi is simply expansion of inventory (accommodation listing).
To level up on expectations, going deeper into existing markets or even expanding into more schools seems to be the low hanging fruit. After all, accelerating myPadi's expansion into more cities and schools justified their equity investment from EchoVC. Yet, the realities of 2018 have shown that the expectations can be overreaching.
This is so because the banes of Internet access, lack of quality education and poor user experience continued to prove fatal to the business.
Especially the issues with user experience; manifesting through several difficulties encountered by prospective clients while interfacing with the platform.
One lesson this drove home was the importance and need to improve processes around the customer journey as opposed to the prevalent product-centric mentality.
It is perhaps safe to say 2018 was the year of discovery and for myPadi this should be enough firepower for 2019.
Legitcar
Prior to 2018, Legitcar offered its product free of charge for a little over a year. But in 2018 the online vehicle platform -- that is working to make stolen vehicles difficult to resell -- set out to acquire its first set of paid users, and achieved it in Q4 2018.
For a paltry sum of ₦1,000, users could now check for vehicle theft-status and within the time were able to get 141 users paying for the service.
This was followed by an equity investment that helped the business develop its services as well as prepare for partnerships that will take the business to the next level. One of such partnerships was with Carfacts Nigeria.
But while these spelt fortune for Legicar, they encountered some user experience challenges. Apparently, users preferred human interaction to full automation and were increasingly abandoning transactions right at the point of payment.
An integration with WhatsApp was deemed as solution, thus enabling more users to perform all transactions, including reporting missing vehicles, by chatting with Legitcar at any time of the day. Creating this alternative helped reduced transaction abandonment rate by over 10%.
Legitcar is looking to assist users get a comprehensive vehicle history from their web application, with deployment date set for end of January 2019.
Also, it has signed partnership agreements with at least two other businesses for access to its missing vehicles data which currently stands at about 1,200.
With all this in mind, the startup is projecting at least 500% user growth in 2019.