The survival of the Nigerian economy in these dire times requires an upsurge of the entrepreneurial spirit, which has potentials to contribute to the ecosystem. These are the new startups that are contributing to the growing army of solution providers in the country.
Cream Compare
Just in case you're wondering if Cream Compare is anything about comparing ice cream (like I thought initially), then you may be bracing up for a big disappointment.  Upon dropping on the landing page, I discovered Cream Compare is more of a platform that helps one to make informed decisions by finding and comparing prices for different range of products (especially on personal finance) that best suit their need.
Founded on the 1st of June, 2016, Yilji Dimka and Adedayo Moshood believe that their wider range of product offerings make them "the one-stop personal finance hub". According to Yilji Dimkam, Cream Compare's goal is to assist users to take advantage of the best prices and services on offer from suppliers.
Considering the startup is undoubtedly new in their niche market, it may be a little bit too early to start focusing on competition. Cream Compare is completely bootstrapped.
Tracology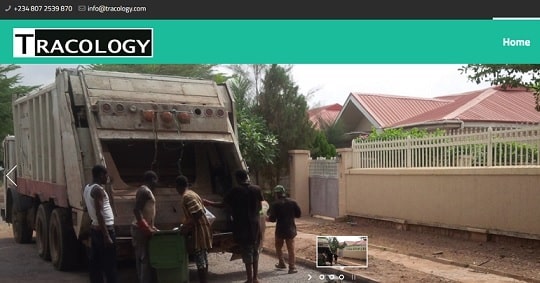 Tracology was shortlisted amongst other 29 startups to pitch their ideas to the president in Aso Villa. This Abuja based startup is a Patented Smart Payment Hub for waste management and utility companies. Tracology deploys Barcodes/QRcodes to residences serviced by utility/waste Management Company registered with them. These Barcodes/QRcodes are scanned on waste pickup day thereby verifying customers that have paid using electronic payment. The customers, in turn, pay online and on the delivery day of the service day.
The founder, Emmanuel Okena, also claims that the process can be used for payment of other services by citizens to the government.
The idea looks impressive enough. but even at that, it would appear that Tracology is playing in an untapped market; "currently, we are in a blue ocean space but we will have a synergistic partnership with payment companies and telcos in order to make payment processes simplified," says Emmanuel.
Tracology was bootstrapped from day one till it received a grant of about ₦3.5 million from Microsoft. "That gave us a huge validation," Emmanuel tells us. Tracology is looking to launch formally on the 5th of September, so keep your eyes open for this startup.
Studacom.ng
In a space that also includes players like Heyhostels.com.ng, Hostels.ng and Hostelfinder.com.ng, Studacom.ng is hoping that their simple and easy-to-use graphical user interface (GUI), roommates and hostel searching feature combined would set them apart.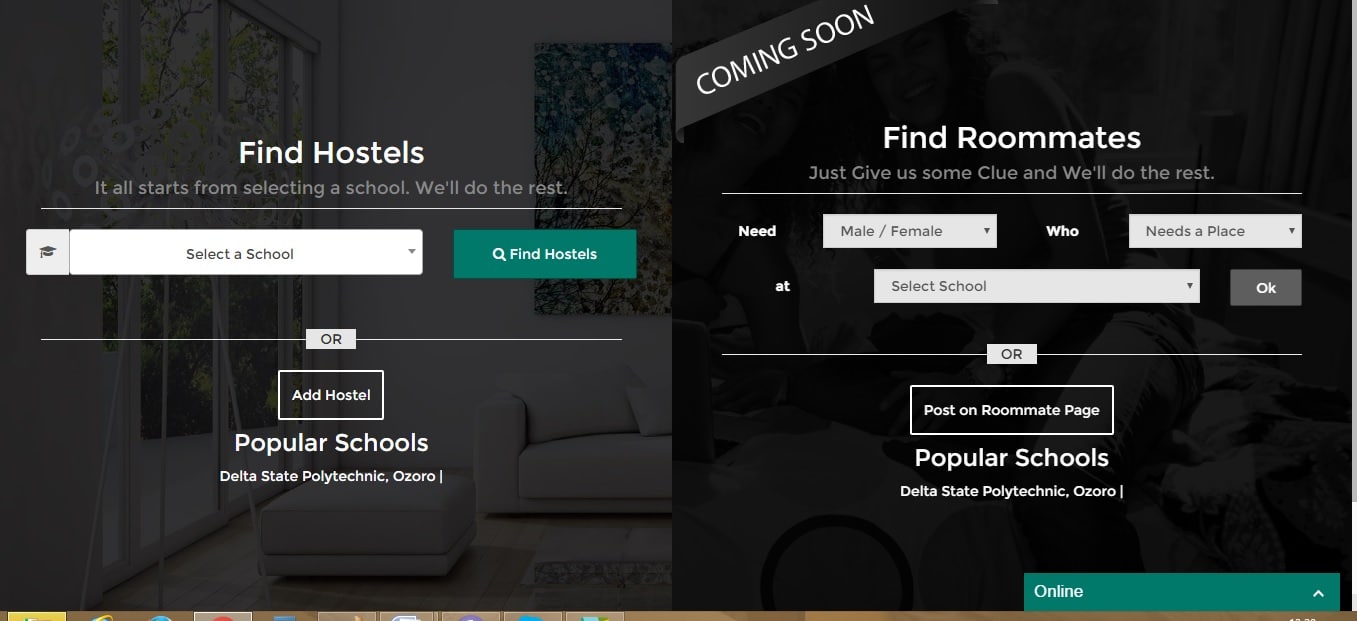 Studacom.ng – which is a portmanteau of "student" and "accommodation" -- connects students with Hostel Accommodation and Roommates free of charge. In just a few steps students could search for hostels or roommates by selecting a school on the Studacom.ng website at no cost, whilst the system displays lists of hostels or roommates with pictures, addresses,contact details,etc.
CEO, Joel Amawhe jokingly enthused that "Studacom.ng is dedicated to making hostel and roommate search as easy as blowing breeze." One can only be certain about the claims except one finds out. Studacom is looking to formally launch on the 3oth of August 2016
Having brought all these startups to you, the question then is, which of these startups stands a better chance of scaling faster?