After much anticipation for Techpoint Build, the day finally came last Saturday, January 27th 2018.
The inaugural edition of Techpoint Build event gathered about 5000 people from across Nigeria at Landmark Event Centre. Many arrived at the venue early enough to take advantage of the limited seats and spaces in the three halls that were used.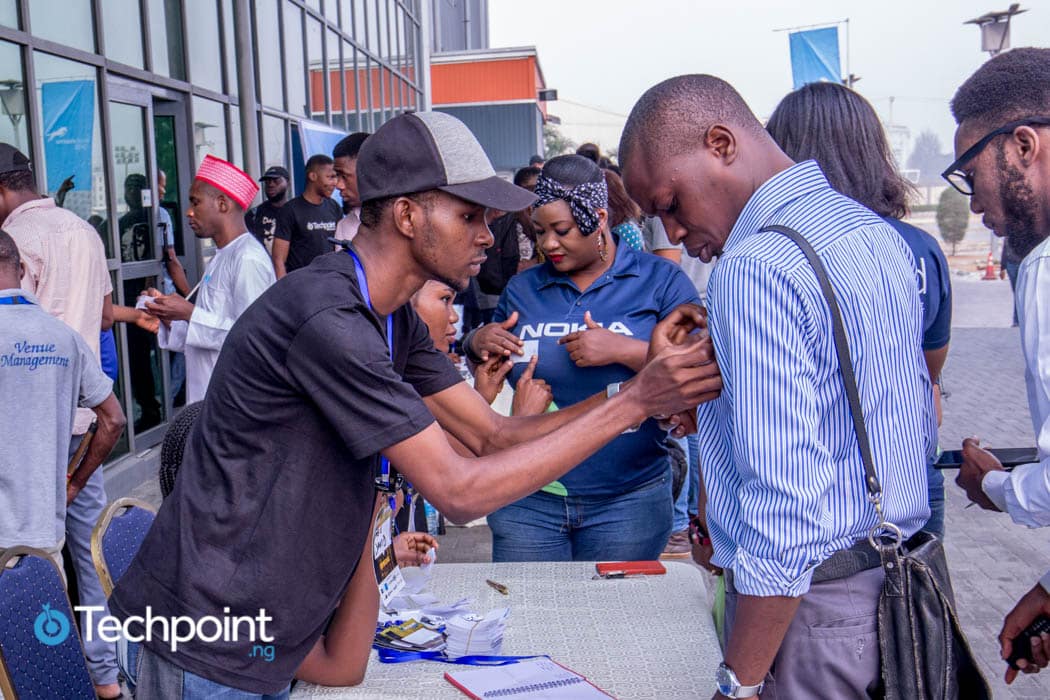 It didn't take long for activities to commence at the main conference which appeared to be the initial centre of attraction. The anchor for the day was no other person than the delectable Rufai Oseni.
Shortly after his introduction, Techpoint CEO, Adewale Yusuf gave a brief welcome address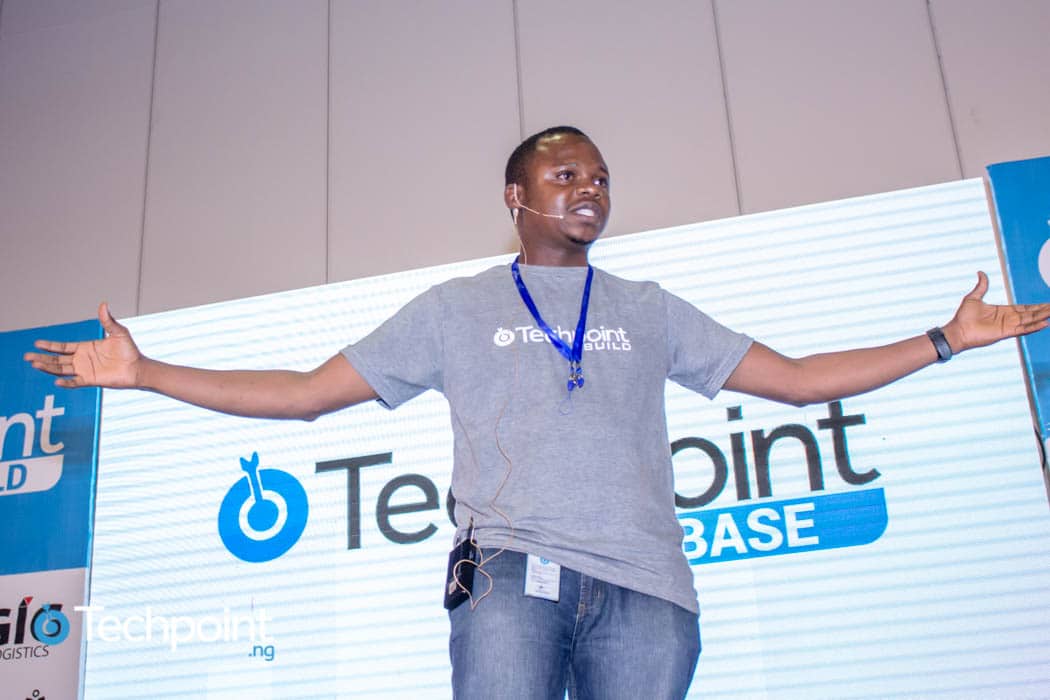 The first panel session moderated by Techpoint Senior Editor, Victor Ekwealor kicked off
Panelists in this session, themed "Keeping a business afloat", were Osaze Osoba (Go-To- Market Lead at Zoto, Adebayo Adekanmbi (Chief Transformation Officer, MTN) Modupe Durosimi-Etti (Developer Community Manager, Flutterwave) and Raymond Umeh, (CEO, Skarabrand)
As soon as the panel session was over, the first Pitch Storm session was conducted. Placements, myPadi and Gerocare were the service category startups who pitched to judges Depankar Rustagi (CEO, Vconnect), Olanike Jagun (a senior executive at MTN) and Yele Bademosi (Founder, Microtraction).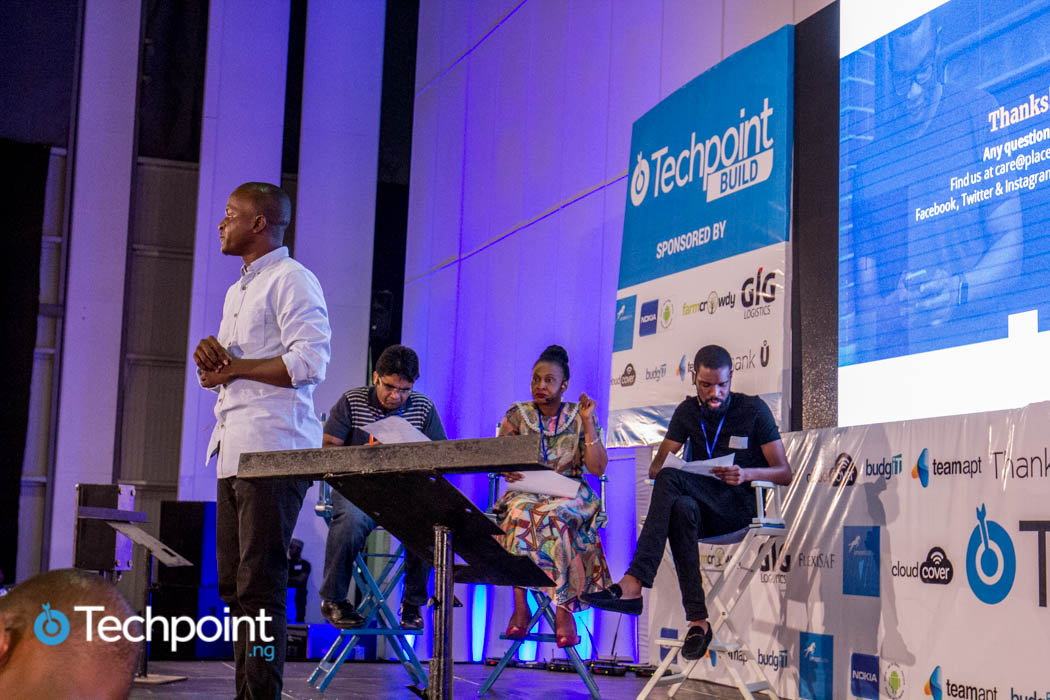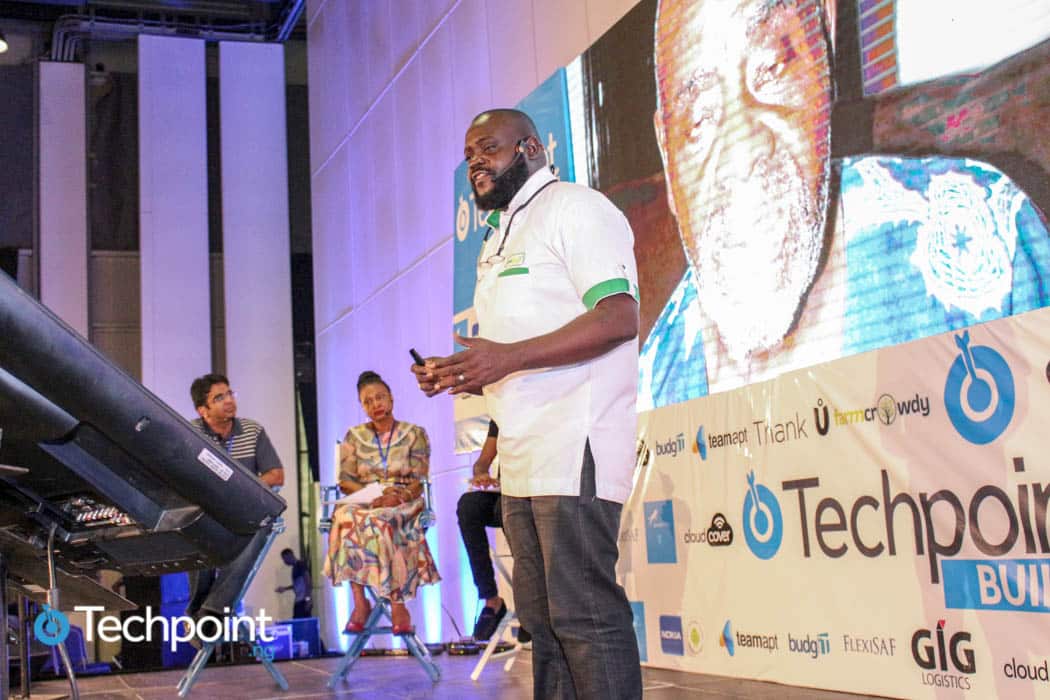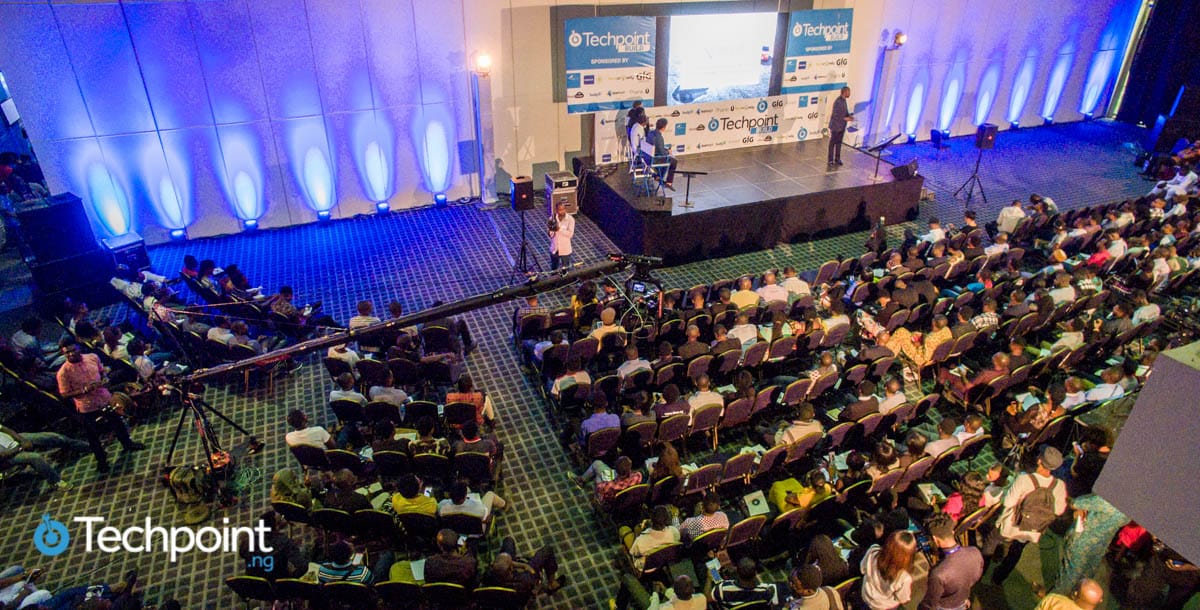 Meanwhile, it was a completely different affair at the other halls which equally seemed to be filled with excitement. At the exhibition hall, which was positioned in the middle, exhibitors were busy engaging the audience and getting them to use their products and services.
Top exhibitors were Union Bank, Nokia, Farmcrowdy, Flexisaf, Cloud Cover, Teamapt, Thank U and iROKO.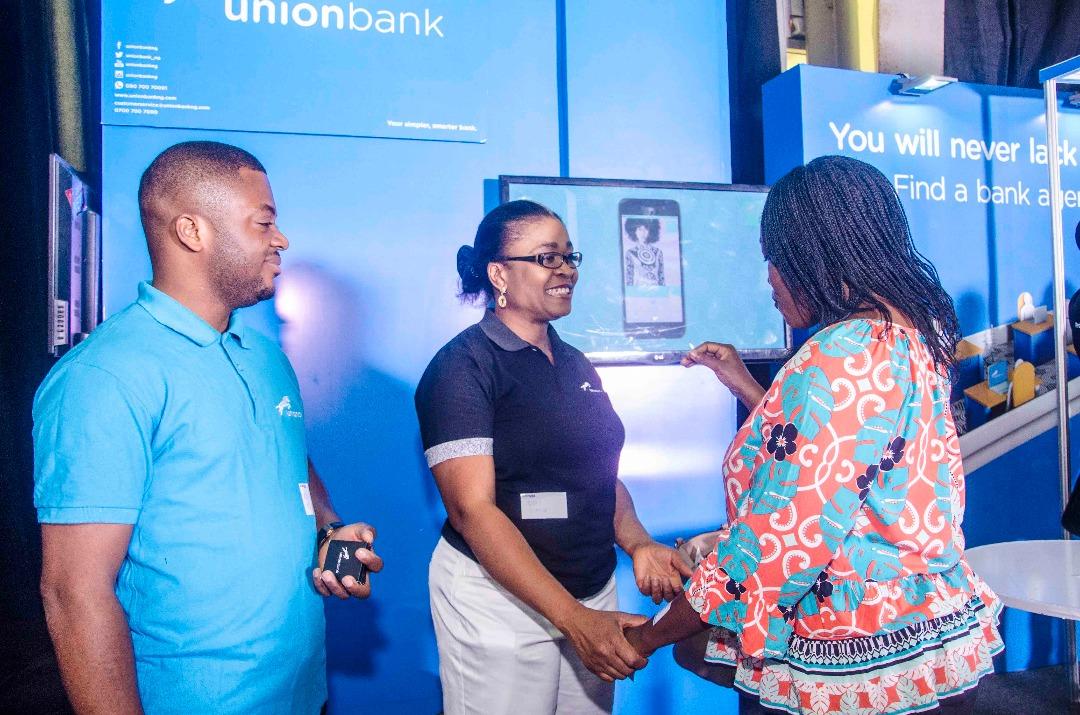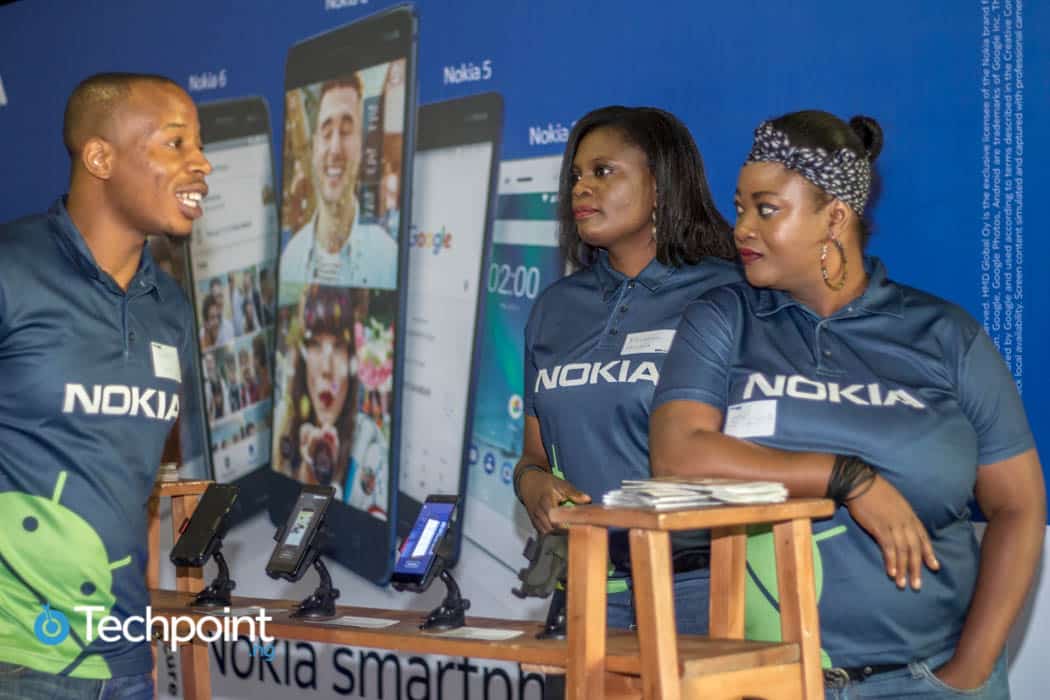 Exhibitors include Ventures Platform, Paystack, MyMusic, Whogohost, Formplus, Accounteer, BudgIT, Leadspace, Delivery man, Shuttlers.ng, AutoGenius, Energy Deliveries, Reliance HMO, Lucy, Techadvance and Max.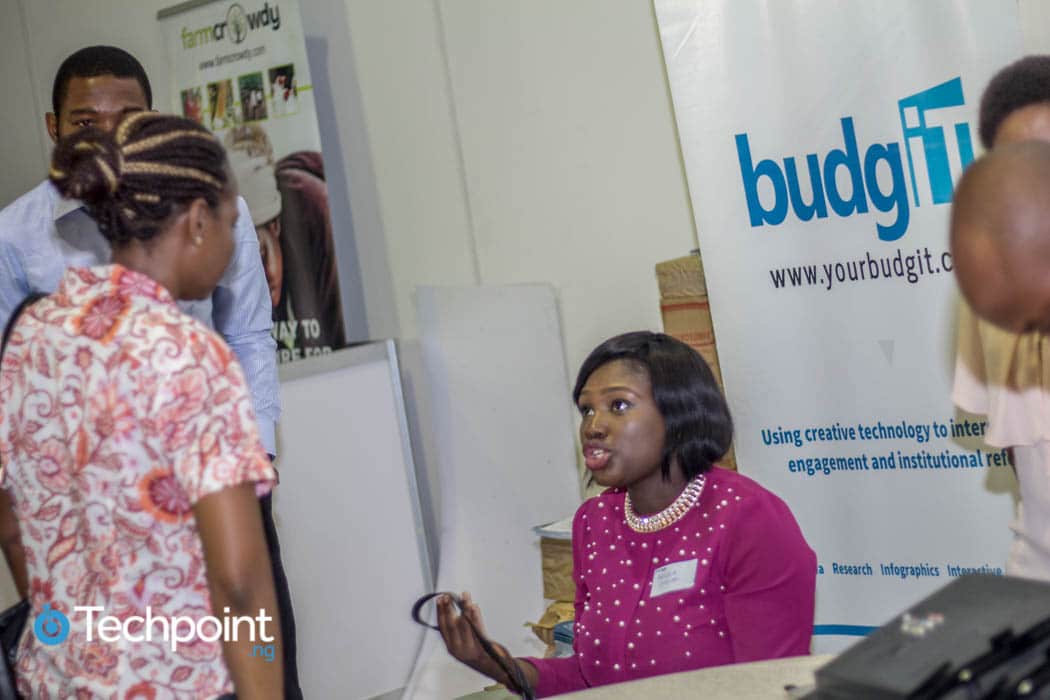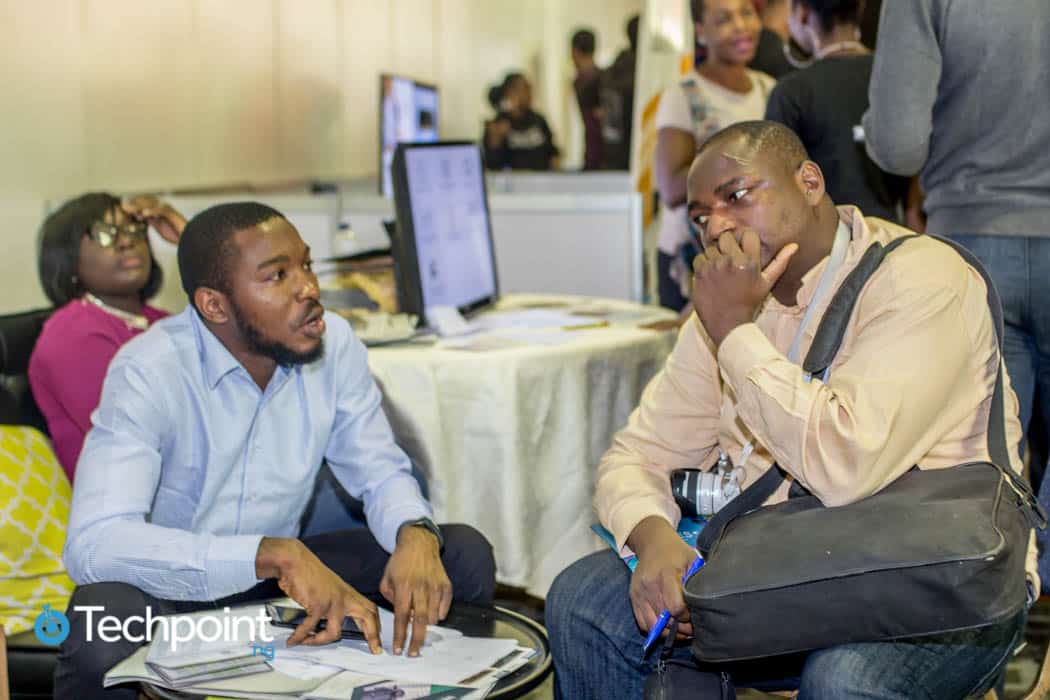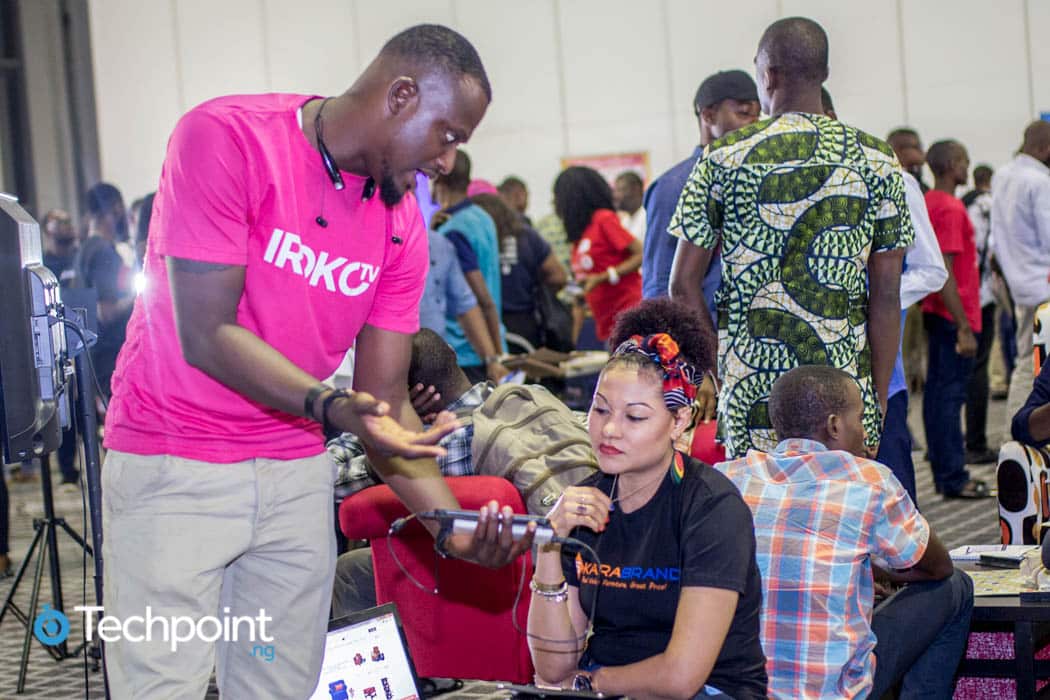 At the third hall, it was all about the SME Clinic, with an interesting line of career professionals who took different turns to climb the stage and teach the rudiments of business when it concerns finance, legal, sales and marketing, brand communication, business structure, product and service development, amongst others.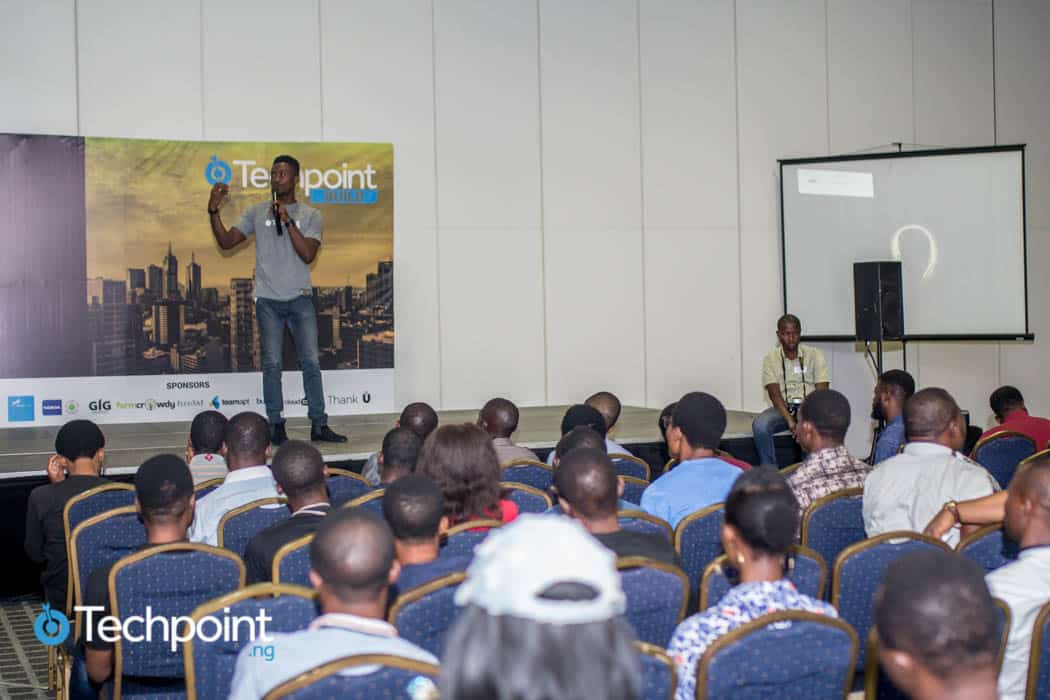 Again, Victor Ekwealor did a wonderful job manning this hall, allowing the audience to ask questions of the instructors after each session.
Bunmi Jembola, who spoke on how to sell your product and services, was the first instructor to mount the SME Clinic stage, followed by Abdulrahman of Paystack who spoke on how to use WhatsApp to move one's business online.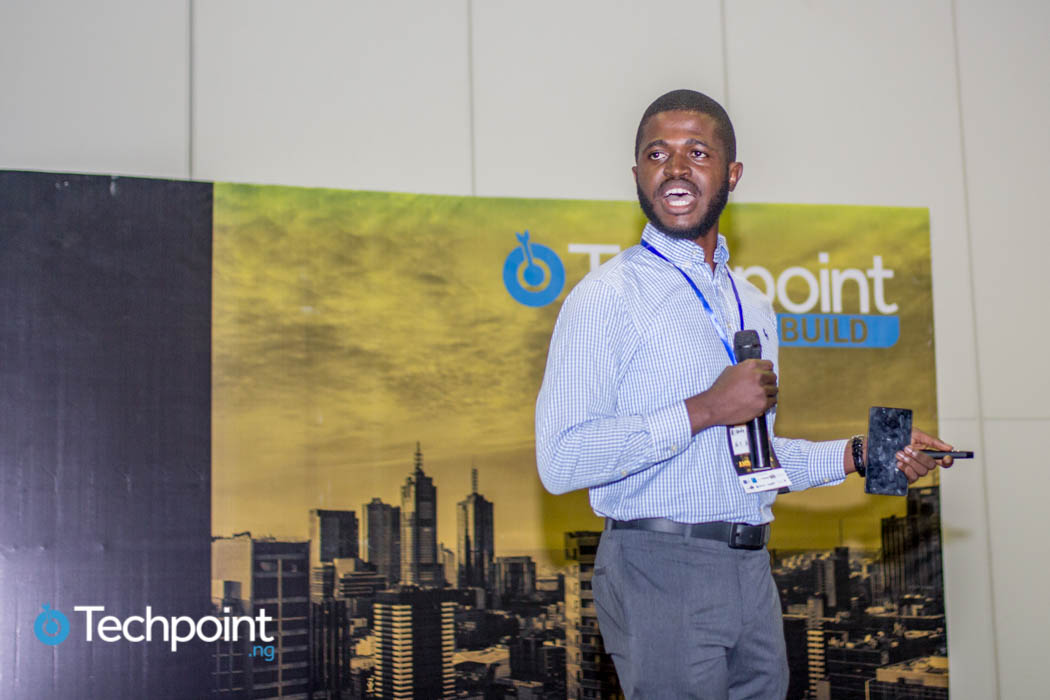 Timi Olagunju and Paul Aseme also had time to speak on "legal matters 101" and "SME Business from the banking sector" respectively before the first break.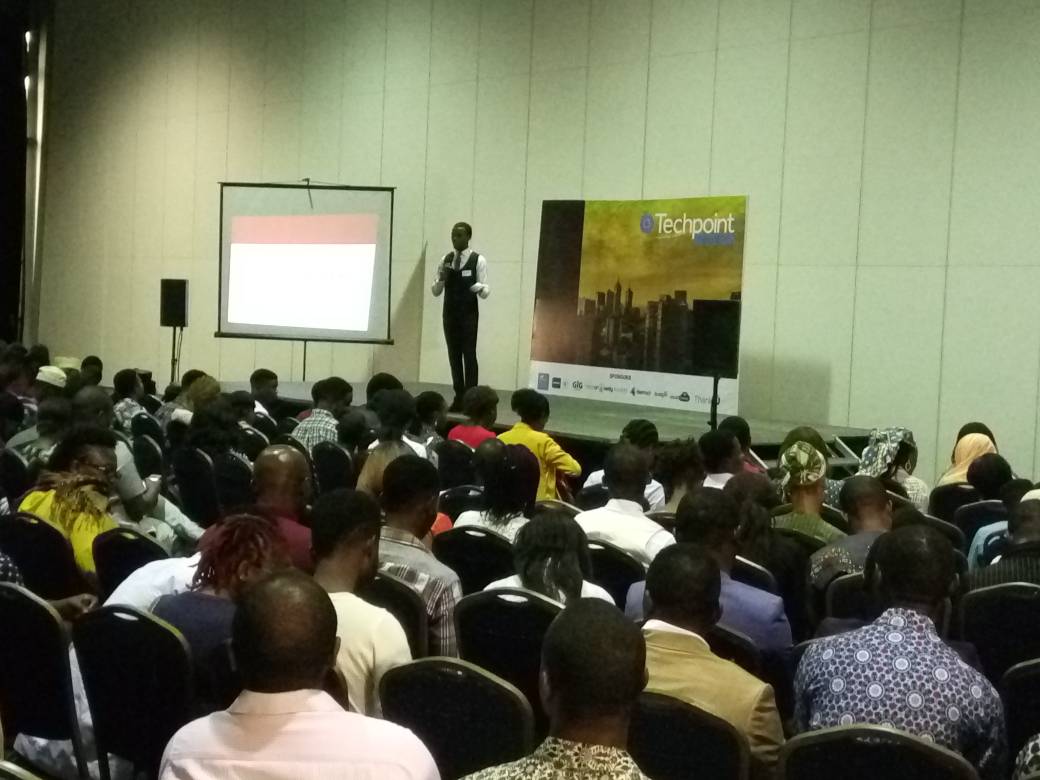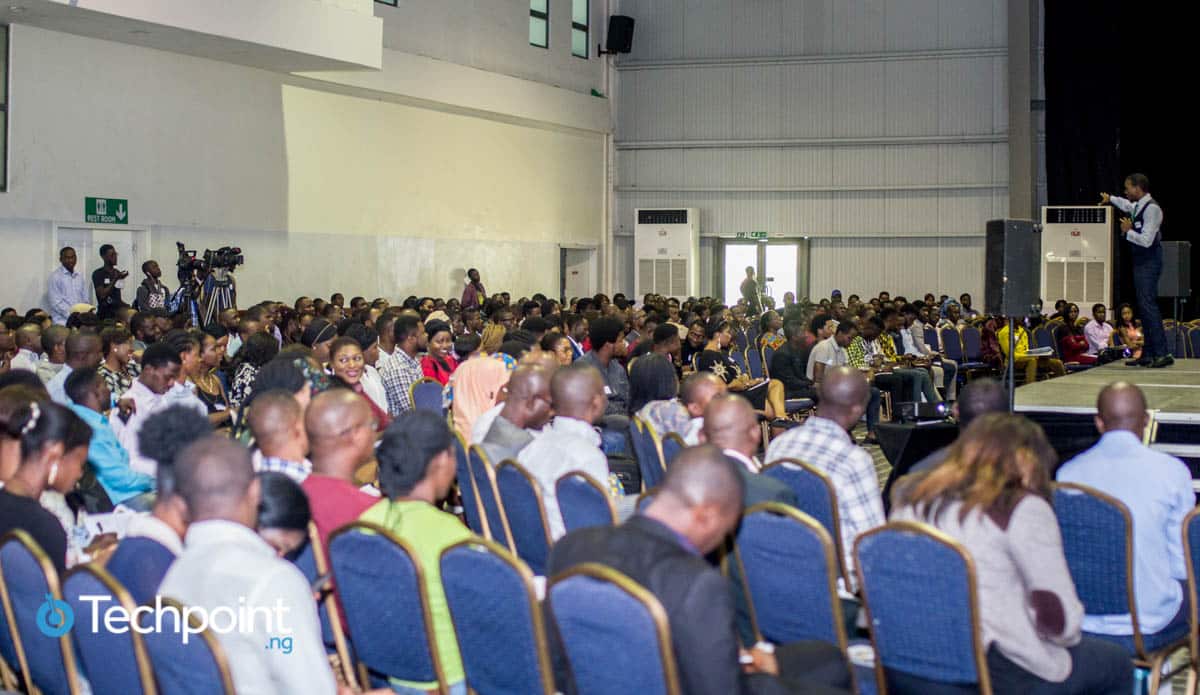 Prior to the general break, another panel session and Pitch Storm had gone down at the main conference. The panel session, which narrowed in on the pros and cons of bootsrapping and fundraising, was anchored by Osarumen Osamuyi of Ventures Platform.
Onyeka Akumah (CEO, FarmCrowdy), Tosin Eniolorunda (CEO Teamapt), Shola Akinlade (CEO, Paystack) and Uju Ozo Ojinnaka (CEO, TofA) made up the panelists in this session.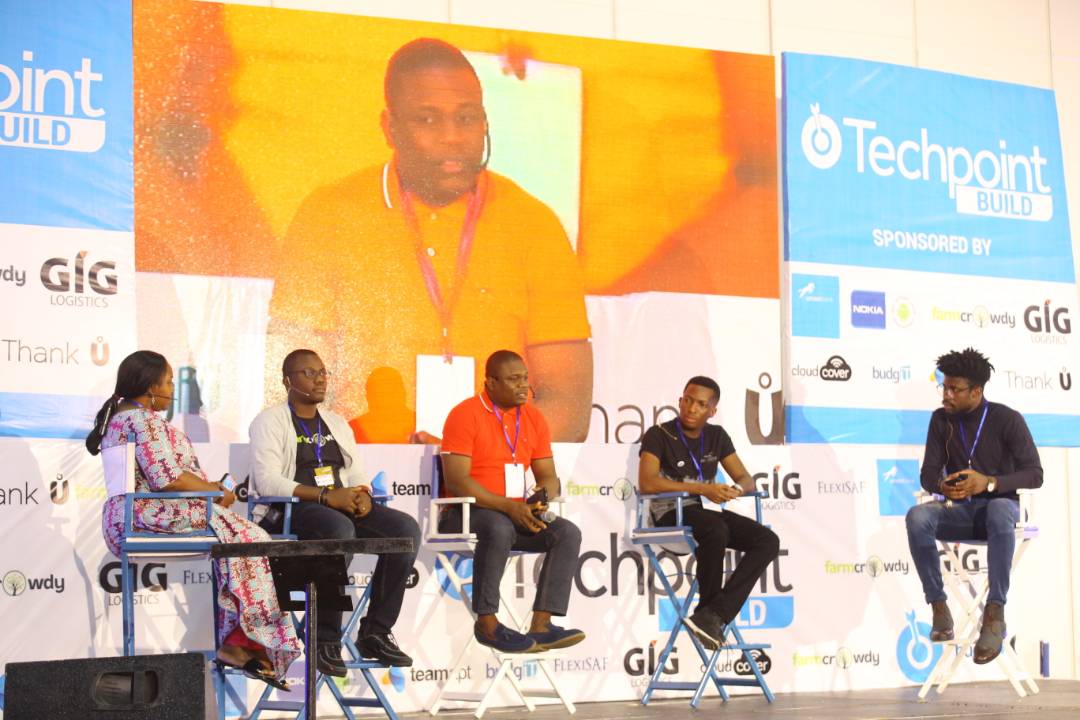 On the pitch side, The Footwear Academy, Wemove and Legitcar were startups under the productivity category that tried to win the new set of judges over.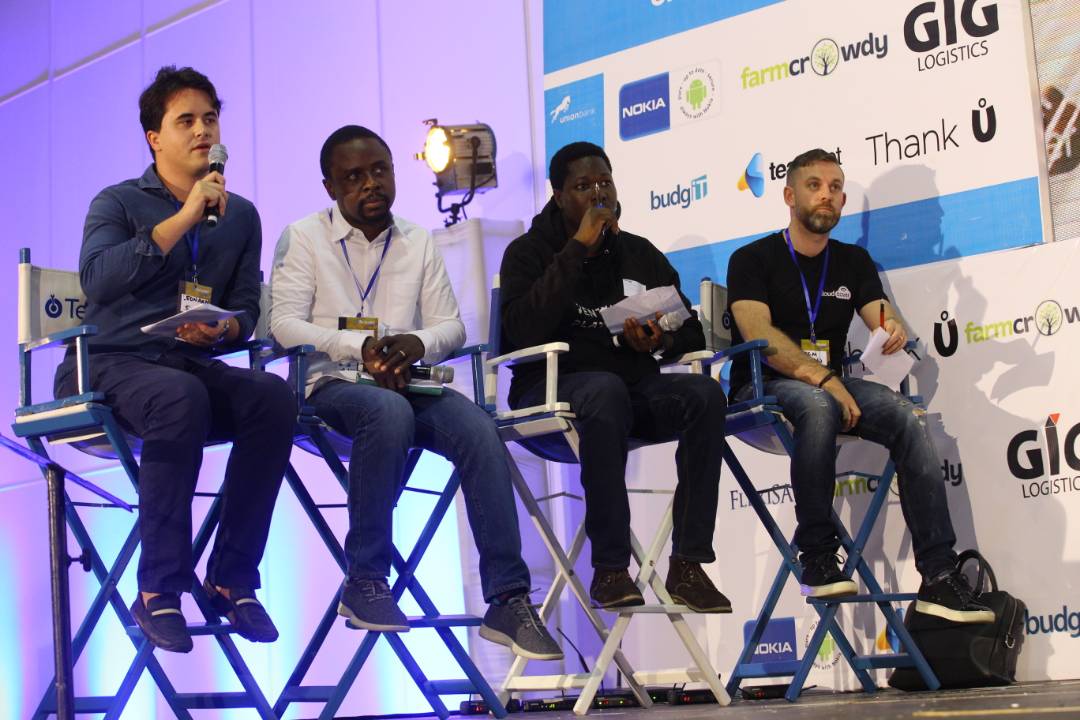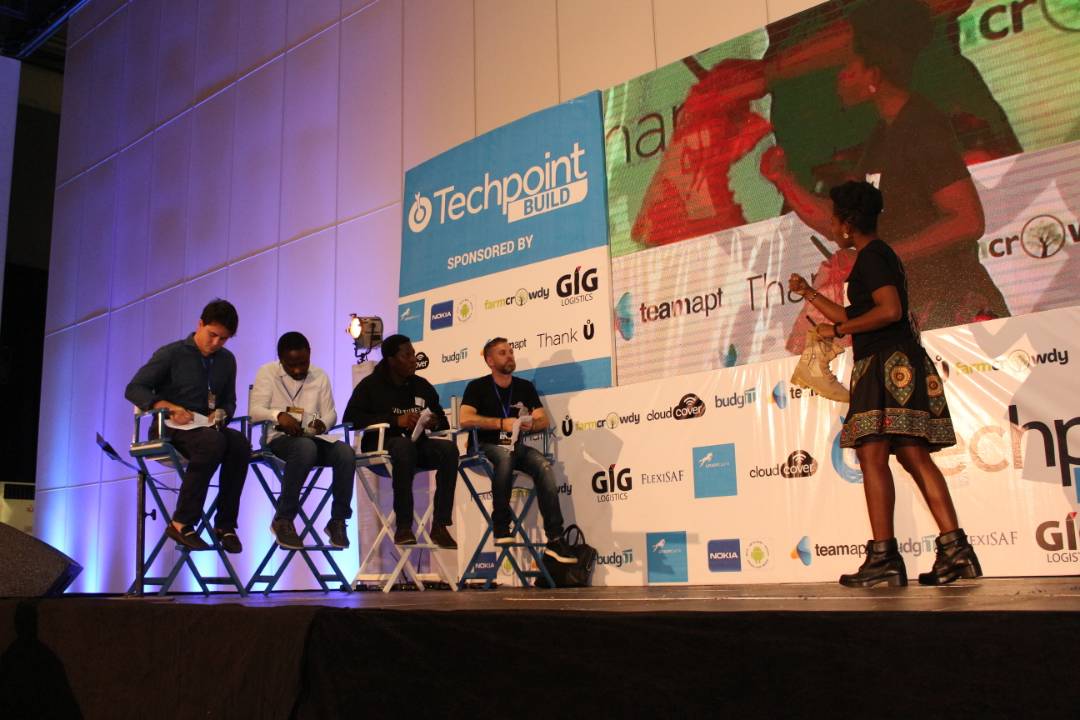 Worthy of note is how the activities at the three halls took place simultaneously.
On recommencement of activities after the break Muyiwa Matuluko, Editor-in-chief at Techpoint, moderated a panel session themed; "Where is the market, offline or online?"
Sitting as panelists were Lanre Akinlagun (Founder, Drinks.ng), Olumide Balogun (Business Lead for Nokia), Jason Njoku (Founder, iROKO) and Lola Cardoso (Head, corporate Strategy & Innovation, Union Bank).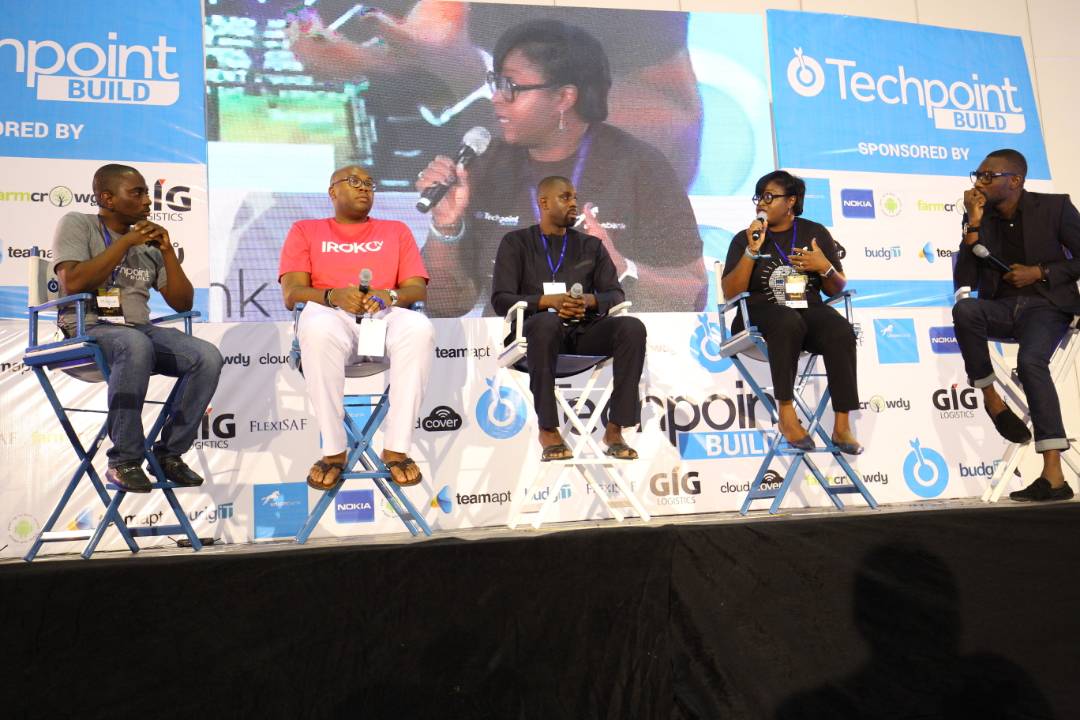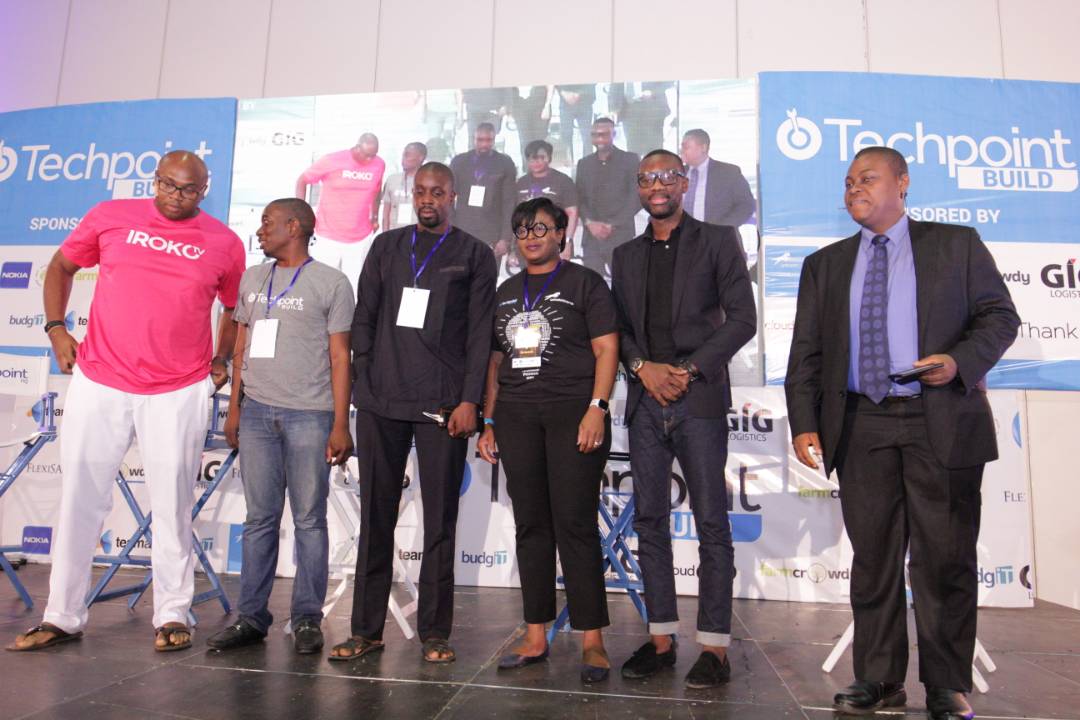 And right after that came the final Pitch Storm session which saw SmartTeller, Accounteer and Loystar slug it out in the utility category.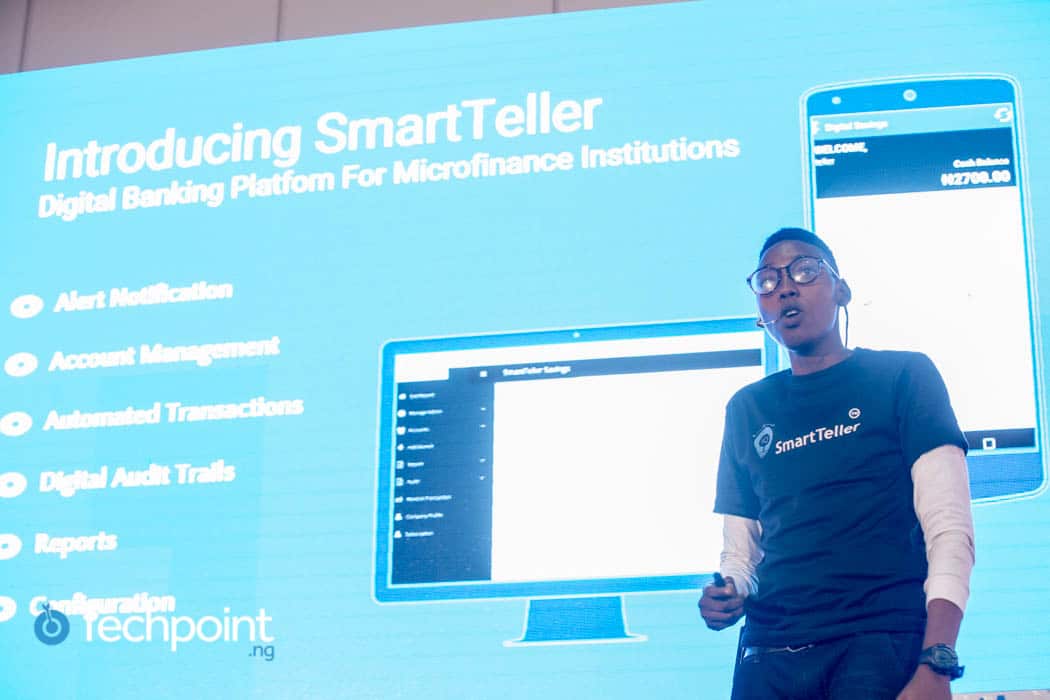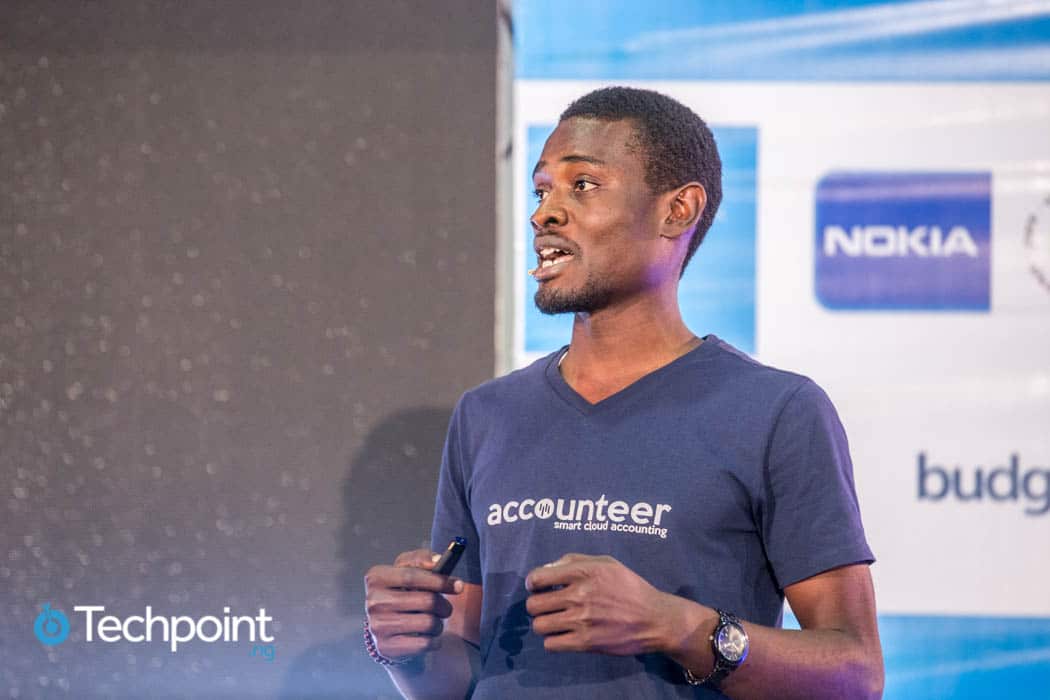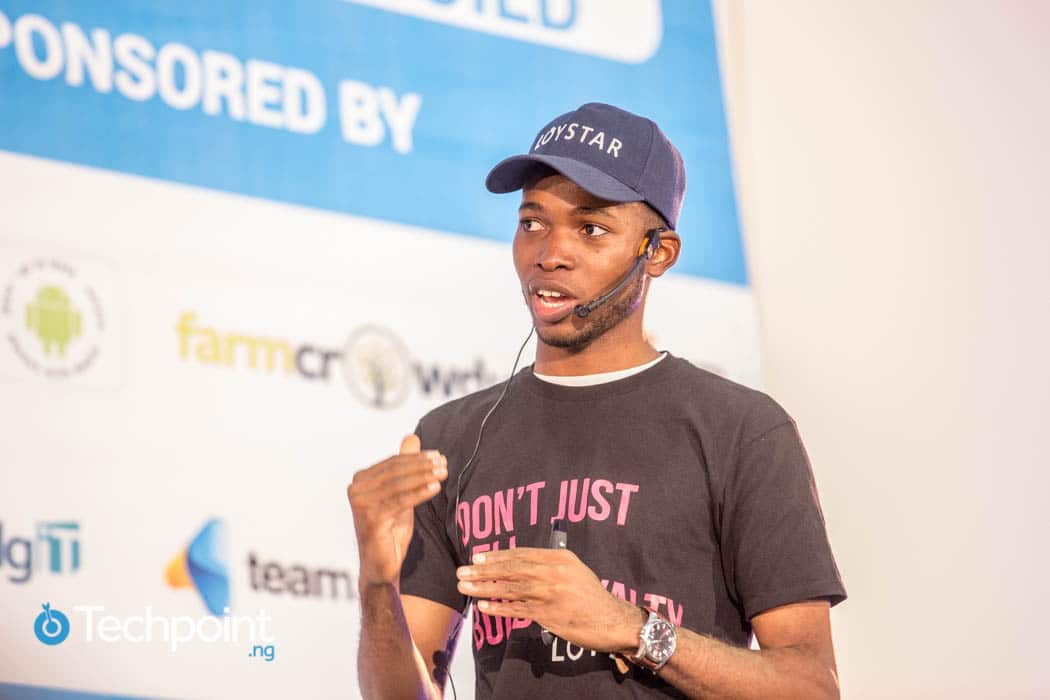 Martin Karanji (a top executive at GSMA), Aima Nwafor-Ohiwerei (Fellow, Singularity Investments) and Jason Njoku completed the trio of judges who presided over this session of Pitch Storm.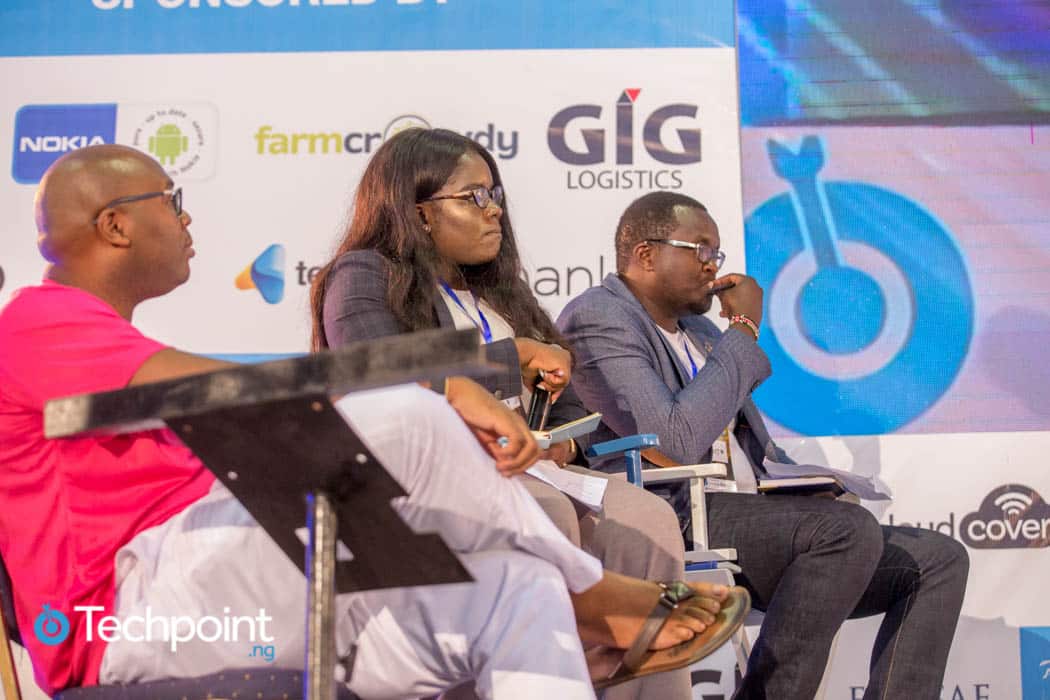 Following the end of the pitch storm, Placements, Accounteer and Legitcar scored the highest points from their respective categories. Jason Njoku, Tunji Eleso and Aima Nwafor-Ohiwerei were then called upon to further scrutinise them to ascertain the overall winner.
As that took place behind closed doors within the premises, Adewale Yusuf had ample time on his watch to moderate the final panel session themed; "Investing in African startups," with panelists who consisted of Chika Nwobi (Founder, L5 Lab), Kola Aina, Founder, Ventures Platform), Martin Karanja, Simeon Ononobi (Founder Thank U) and Ashley Lewis (Accion Venture Lab).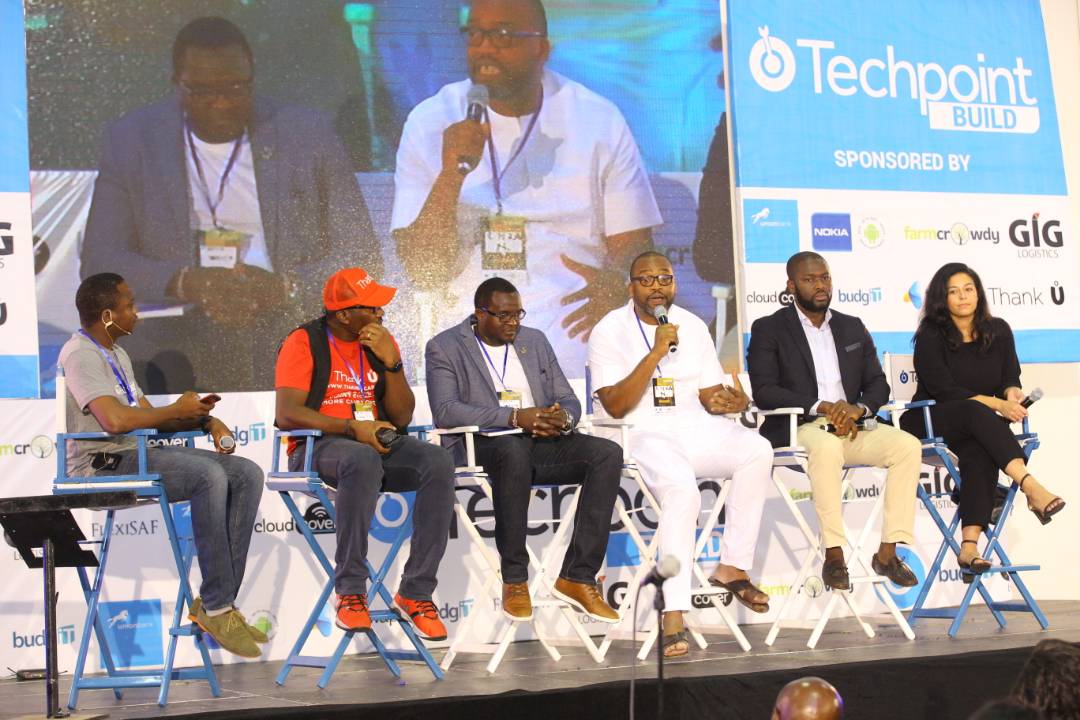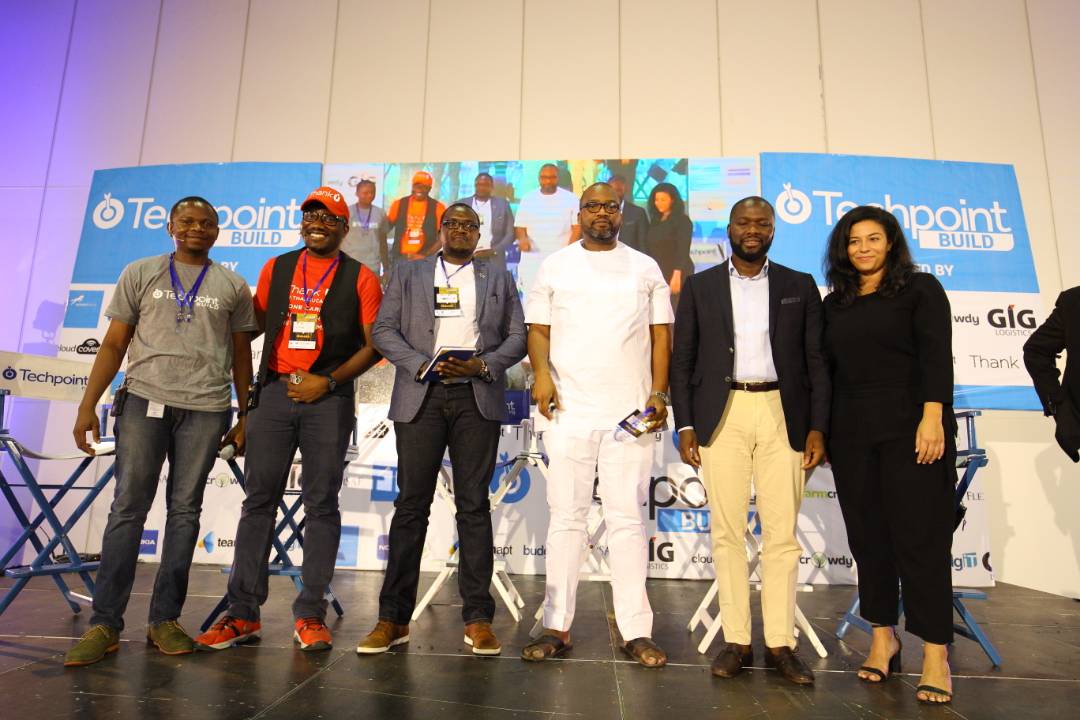 Activities were also drawing to a close at the SME Clinic following a doze of instructors who had climbed the stage right after the break.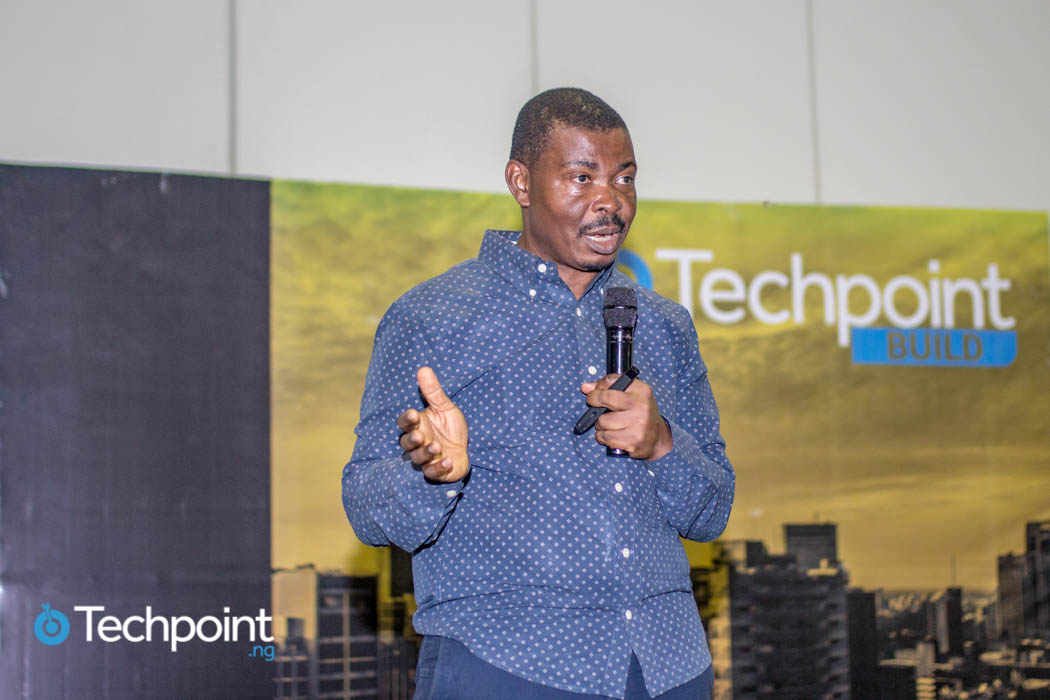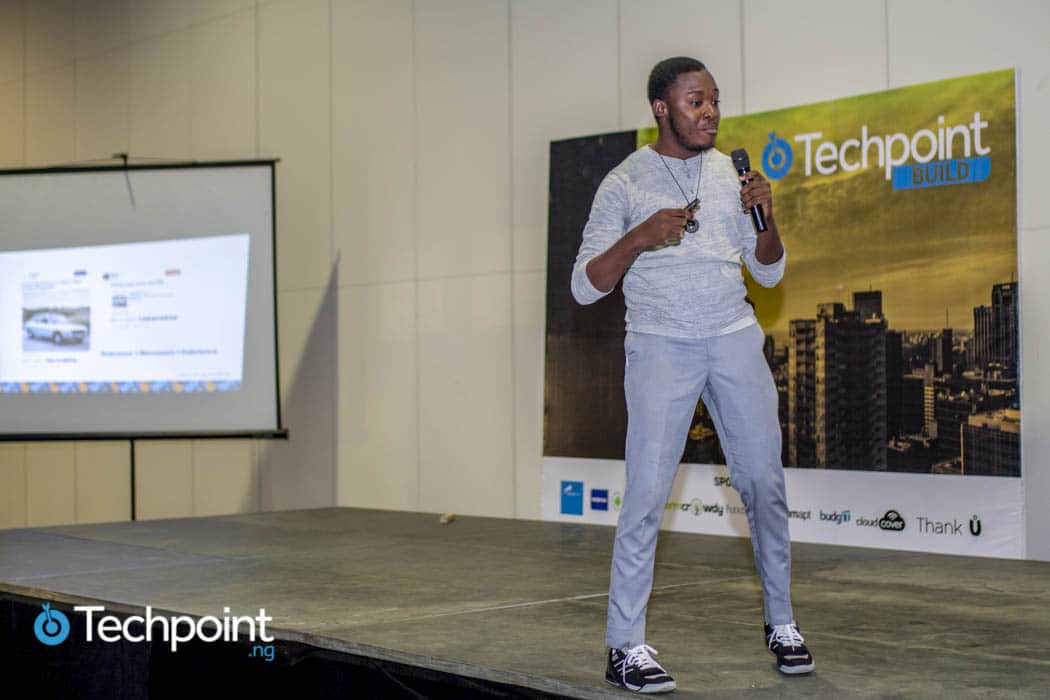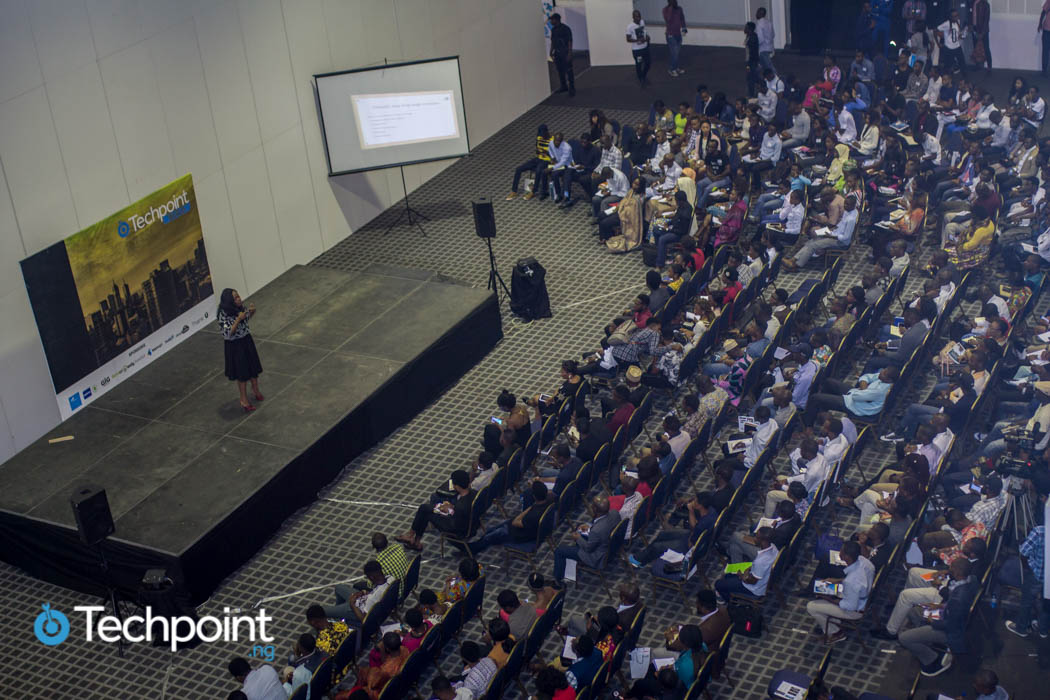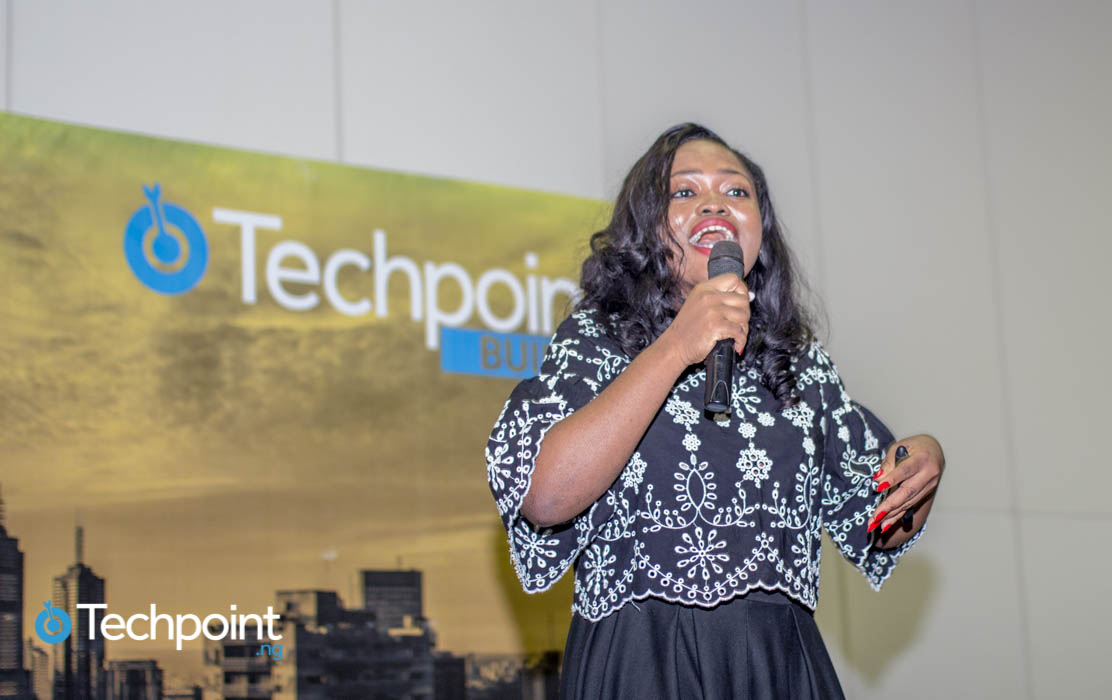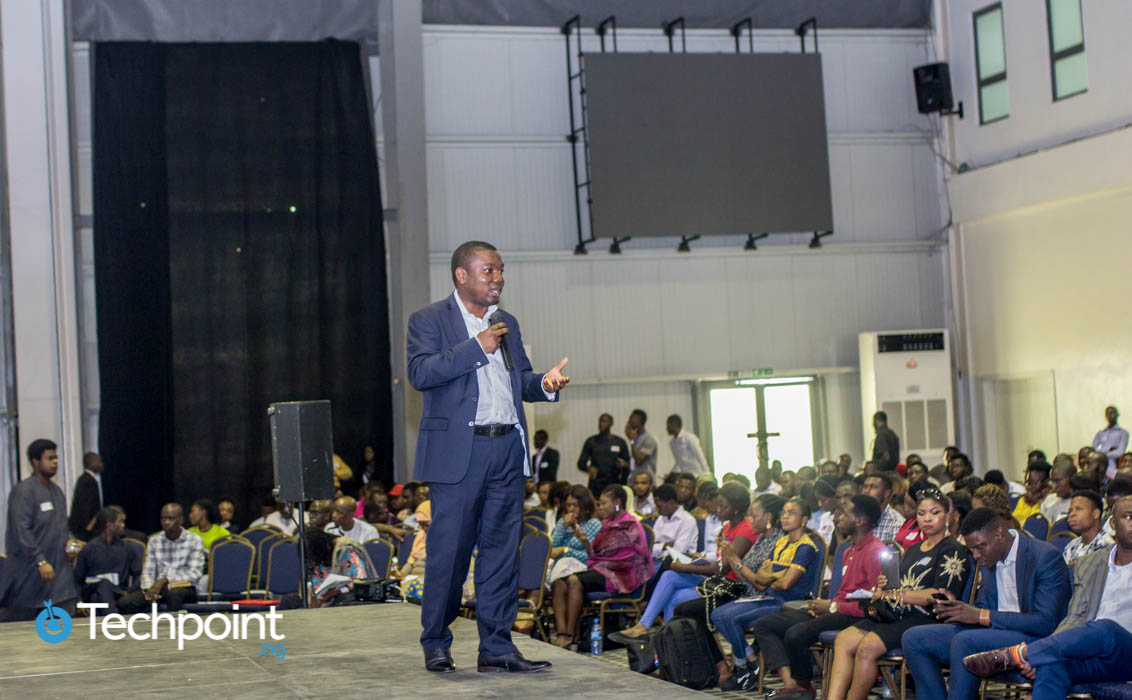 However, it was Proud Dzambukira from Facebook that was the last speaker. He shared opportunities that exist for businesses within the social media channel.
The judges were finally done screening the three finalists in what was an intensive session, loaded with questions and answers and had decided the winner. By the time Adewale and Muyiwa came on stage again, it was to announce the winner and that happened to swing in the favour of Placements.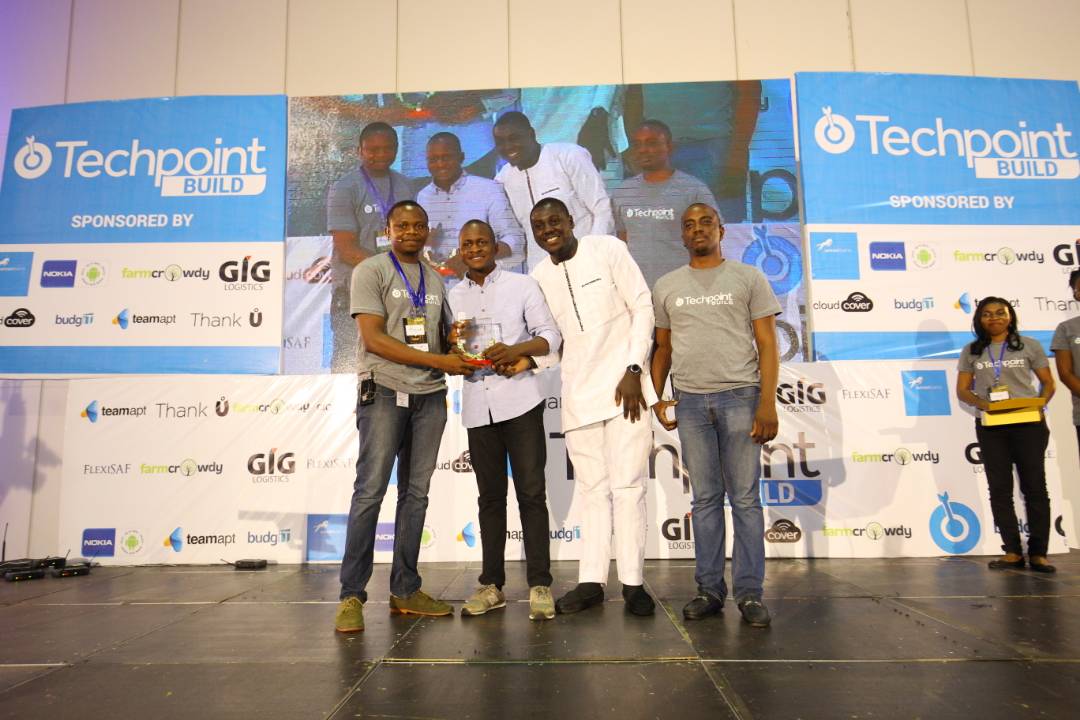 But that was not all. There was an invite-only dinner that started around 7PM and lasted for about 3 hours. The dinner had reputable investors, seasoned ICT entrepreneurs, the nine finalist startups and the entire Techpoint team members in attendance.
And with that came the end of activities for the day. In hindsight, it was evident that Techpoint Build was a bare necessity as it unlocked a market that sprawled beyond just the immediate tech ecosystem. The overwhelming number of offline entrepreneurs -- looking for ways to scale their business -- at the SME Clinic was testimony to this fact.
While we hope to continually create this much impact, we urge you to keep an eye open for the Techpoint Build 2019.