Global consulting firm, PwC partnered with Spacefinish to create a unique space where clients could come to experience and immerse themselves in business solutions with the use of emerging technology like Augmented Reality, Blockchain, drone technology, and robotics. PwC wanted the Experience Centre to immediately be recognized as a tech space in Africa and for visitors to leave the space with a piece of the continent in their hearts and an understanding of the quality of solutions PwC is dedicated to providing.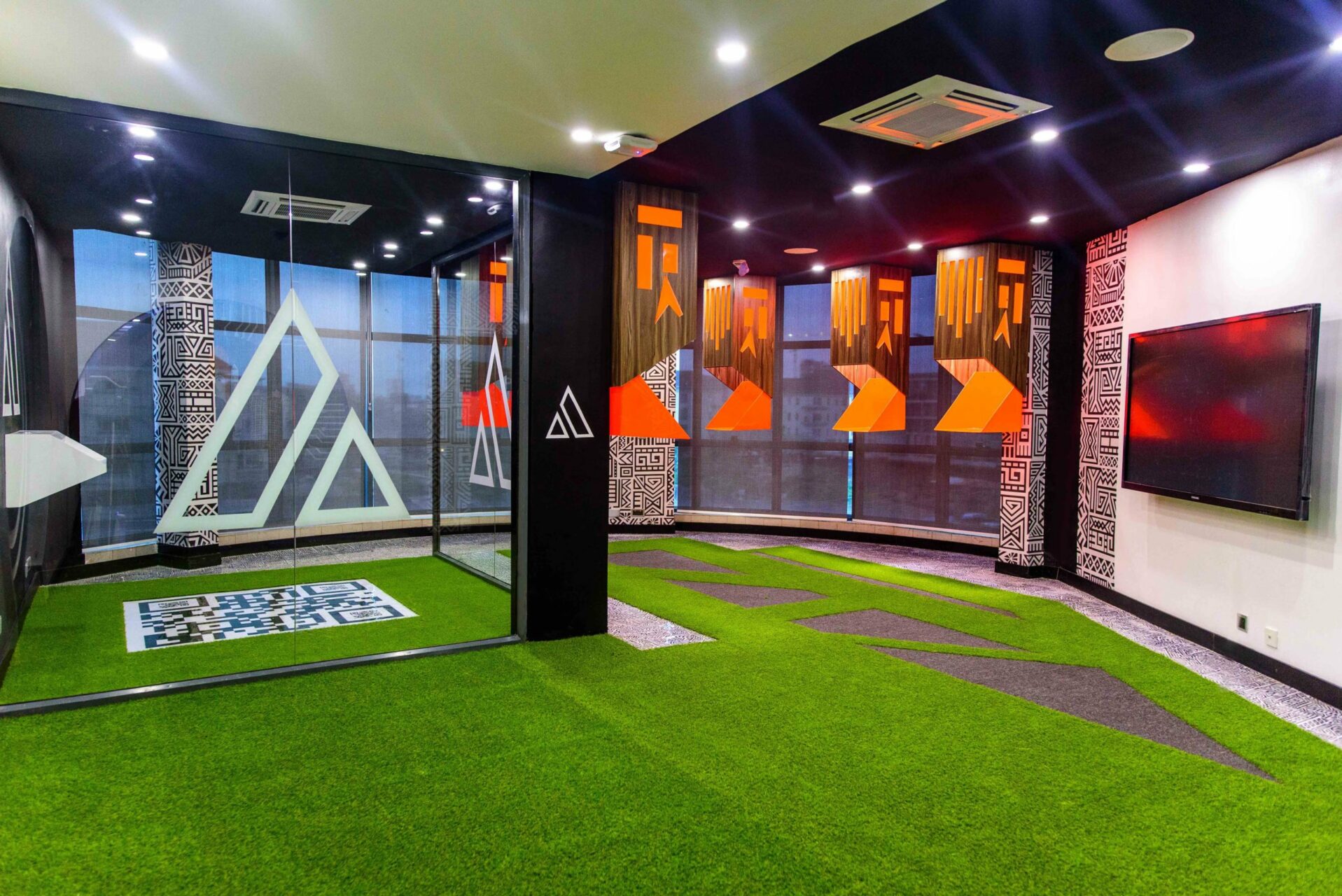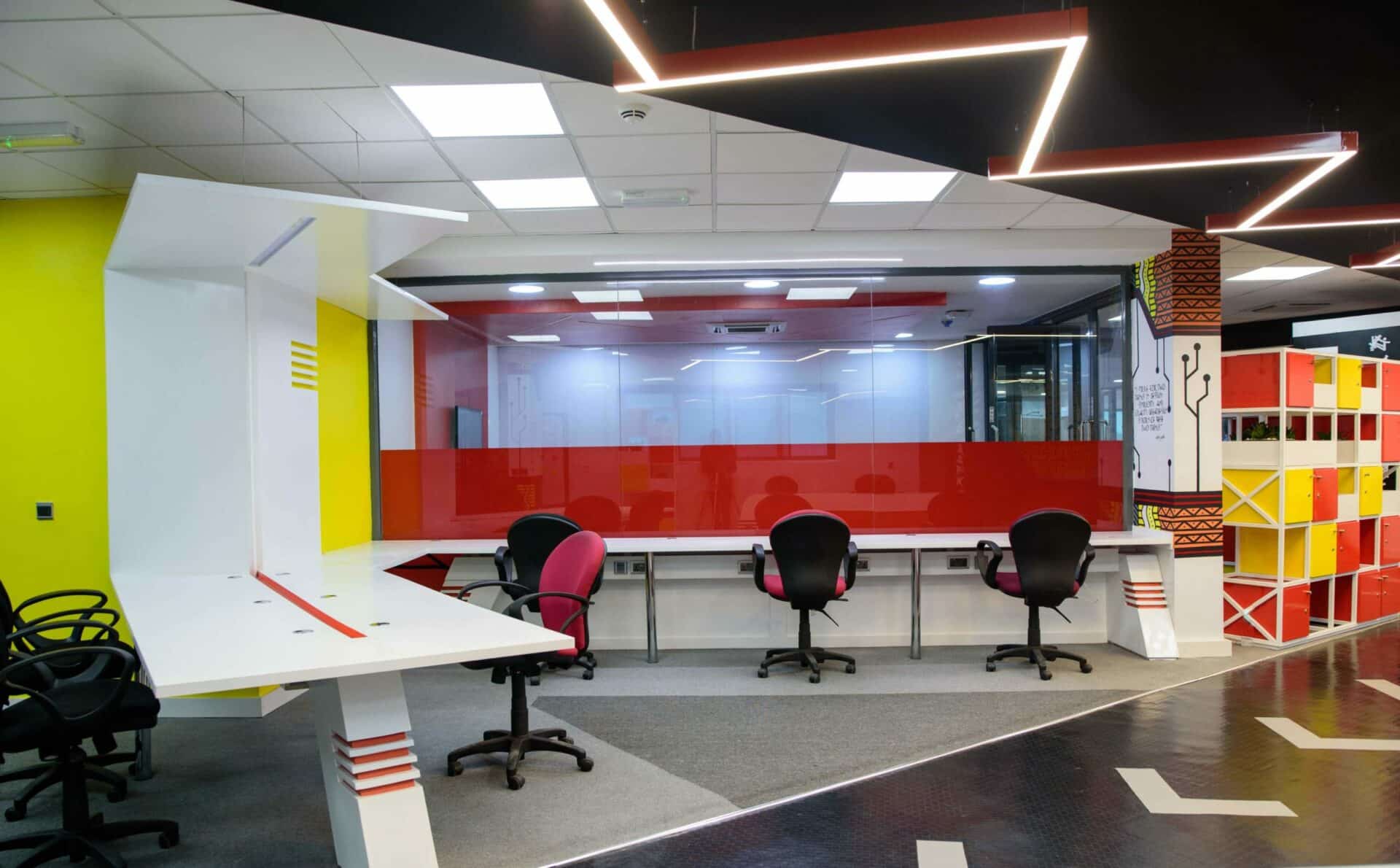 Speaking on the goal of the design, Spacefinish CEO, Remi Dada said
"One thing we set out to do on this project was to ensure that our design was solving a core consumer problem. We wanted to ensure that at the end of the day, the people using the space were empowered to be more innovative, collaborative and productive"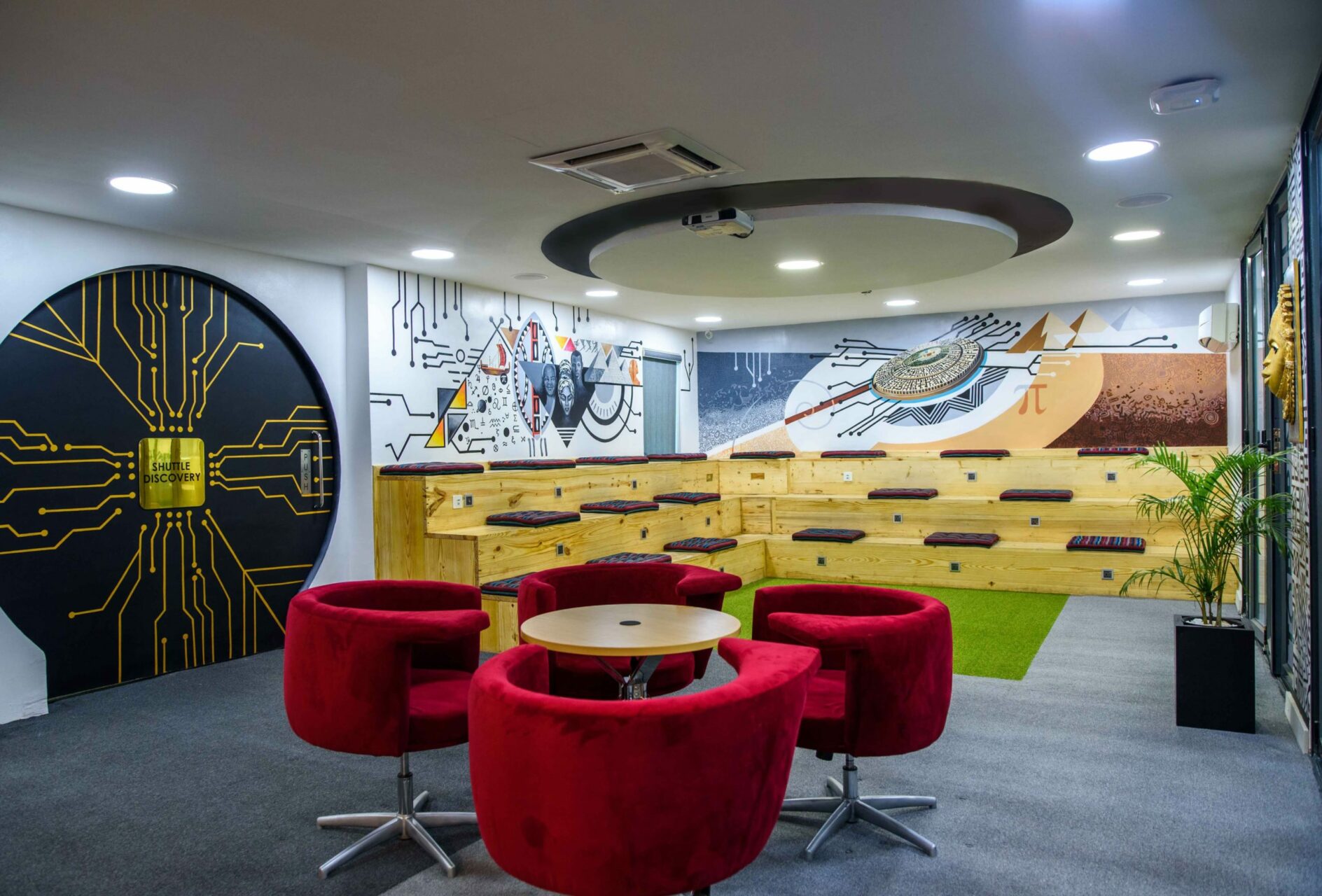 By using insights gained from qualitative research into how PwC works and the vision they had for the space, Spacefinish was able to bring to life a space that was tailored for PwC. Keeping in mind, PwC's need to showcase their innovative digital solutions, Spacefinish designed the Demo Lab with an enclosed Augmented Reality room with functional custom-designed QR code where visitors can trigger a digital experience via their Augmented Reality headgears.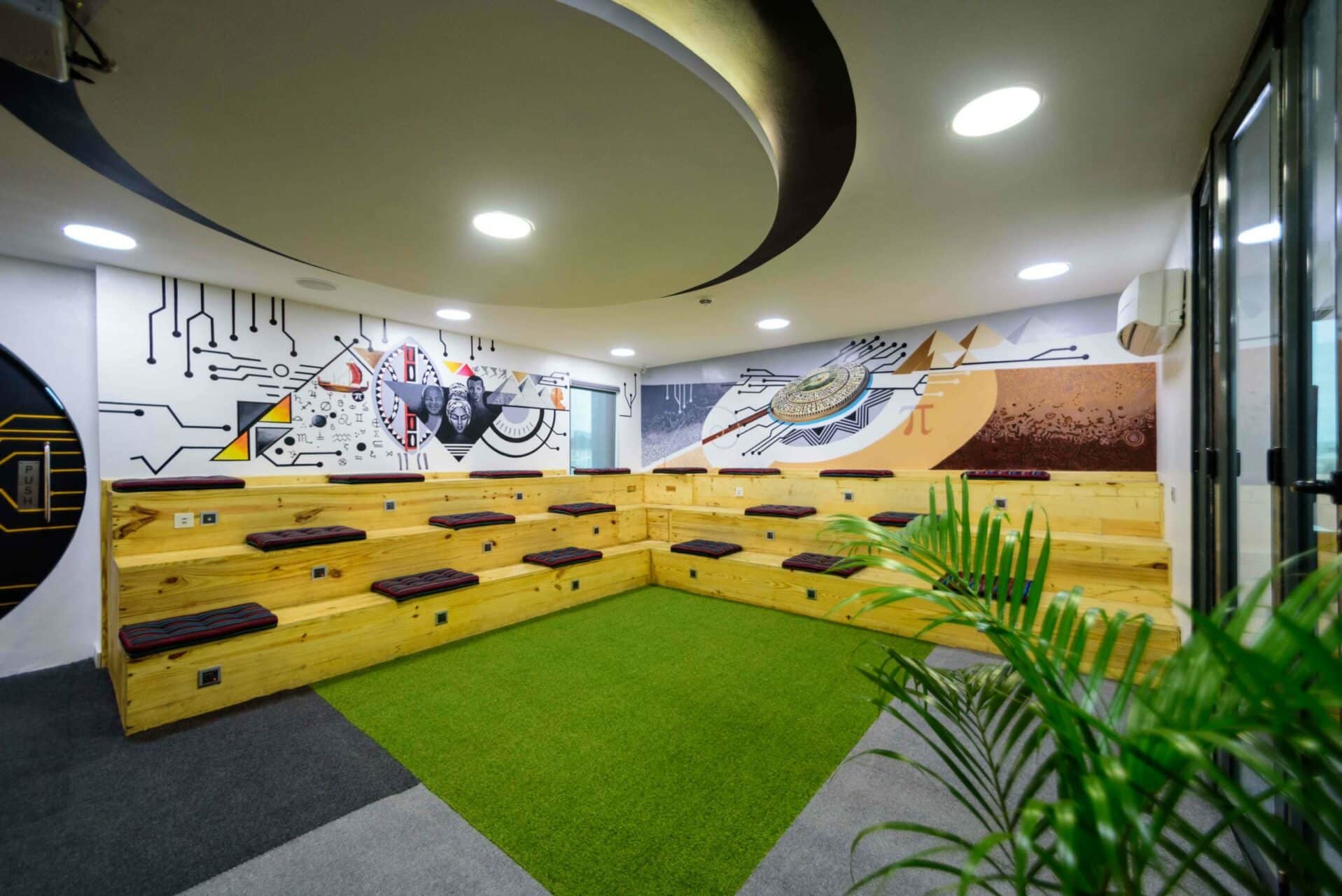 Speaking on the Experience Centre, Uyi Akpata, PwC's Senior Regional Partner for Africa said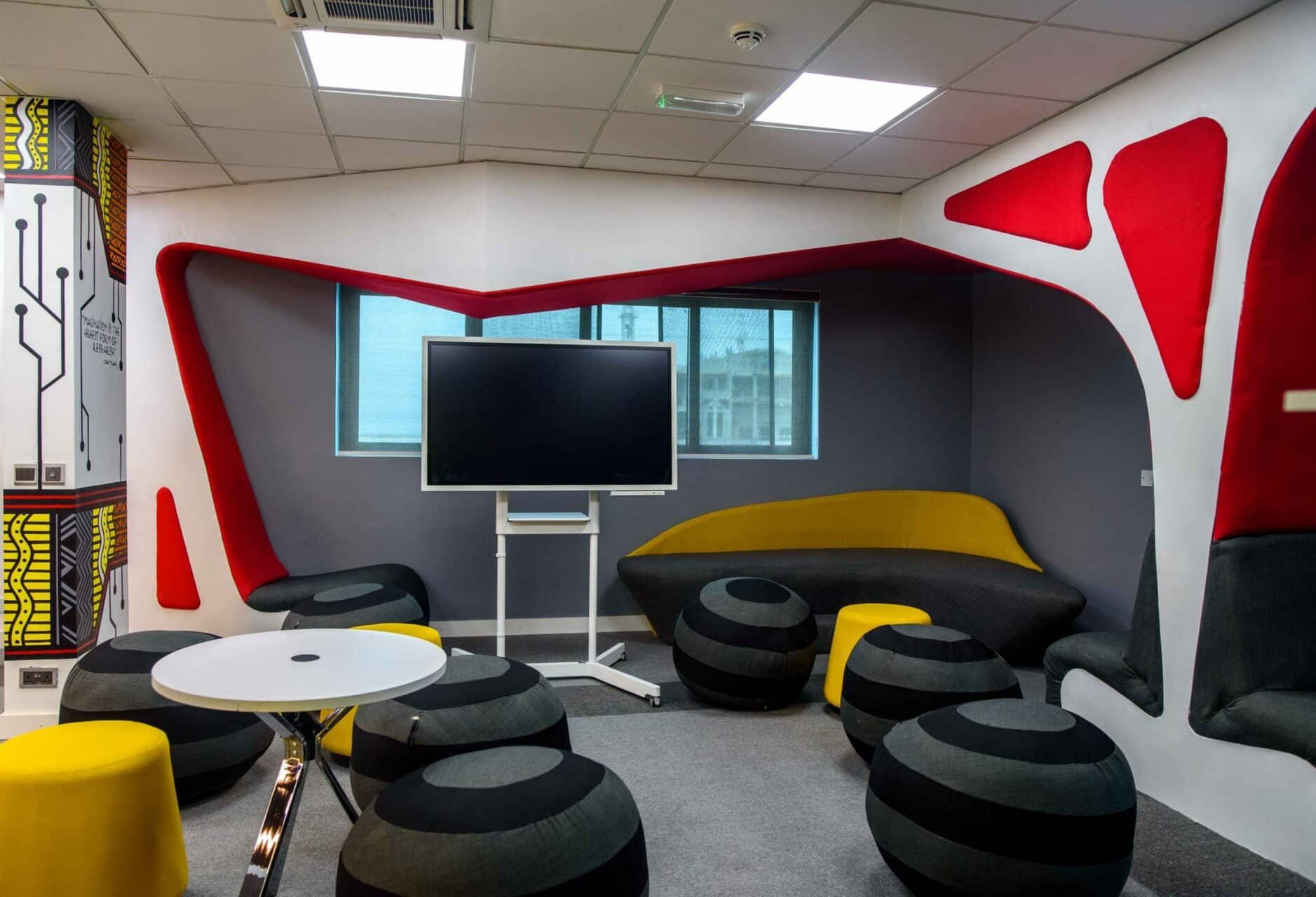 "The Experience Centre is an important part of our broader drive to transform how we engage with our clients, our people and our community to Re-imagine the Possible in a fast-changing and competitive market. This Centre will drive our thinking around disruption and the emerging technologies. It will also provide us a platform to support clients, working with them to co-create solutions that meet todays and future business challenges"
To pay homage to Africa and take a modern spin on some cultural reference points, the space features elements such as African artwork, fabrics and a new spin on Nsibidi, an ideographic script which originated from East Nigeria. Spacefinish named this modified script Nwabidi (meaning offspring of Bidi) and it can be found around the Experience Centre to express some of PwC's core values such as "work together".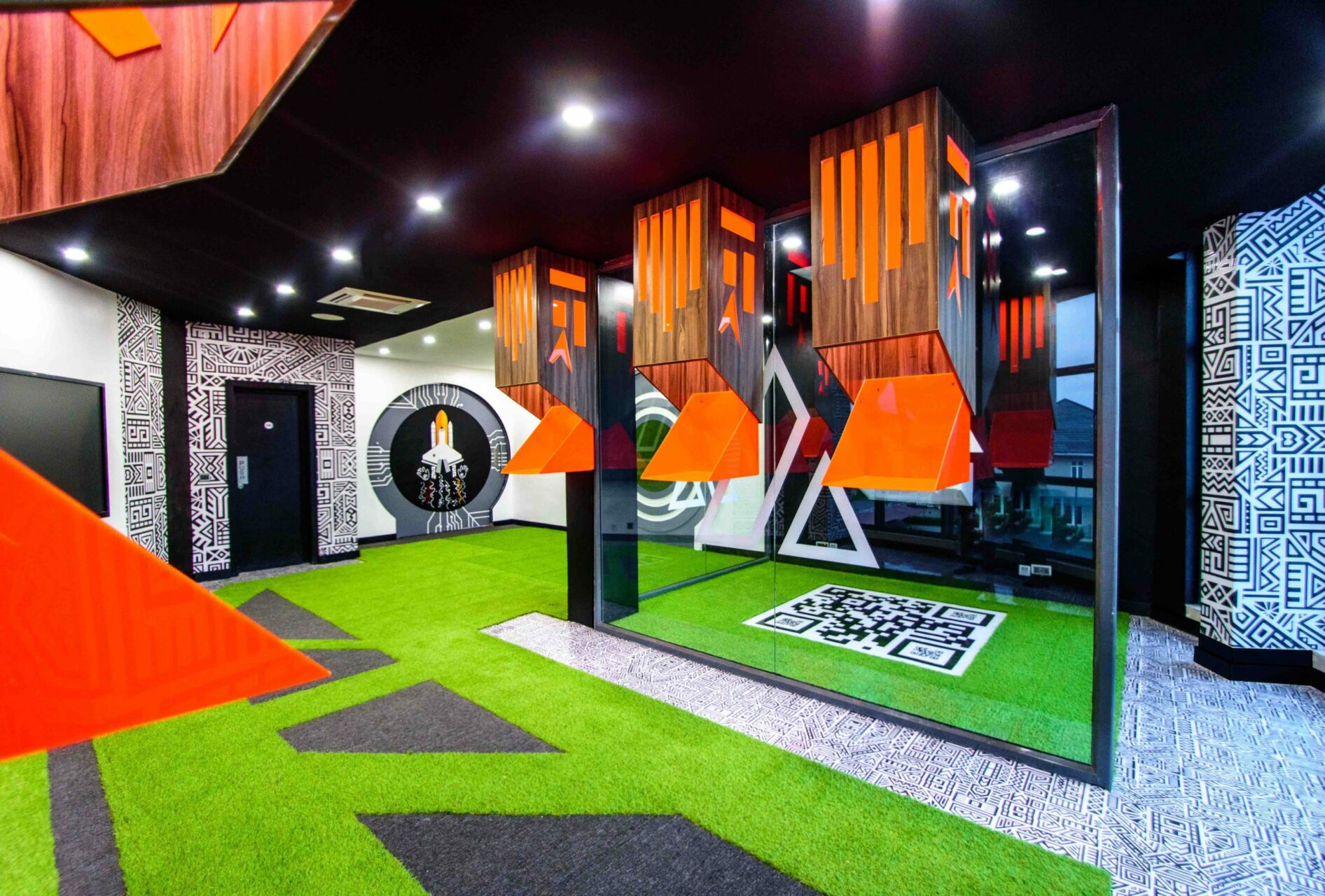 "We understand that the space was the first of its kind in Africa so we had to ensure that the space was true to our local content and all the cultural nuances you would find in a design that was coming out of Africa but at the same time futuristic in representation of our vision of what our continent could become" Dada added.
The PwC Experience Centre is one of the many steps to Spacefinish achieving their goal of transforming workspaces across Africa.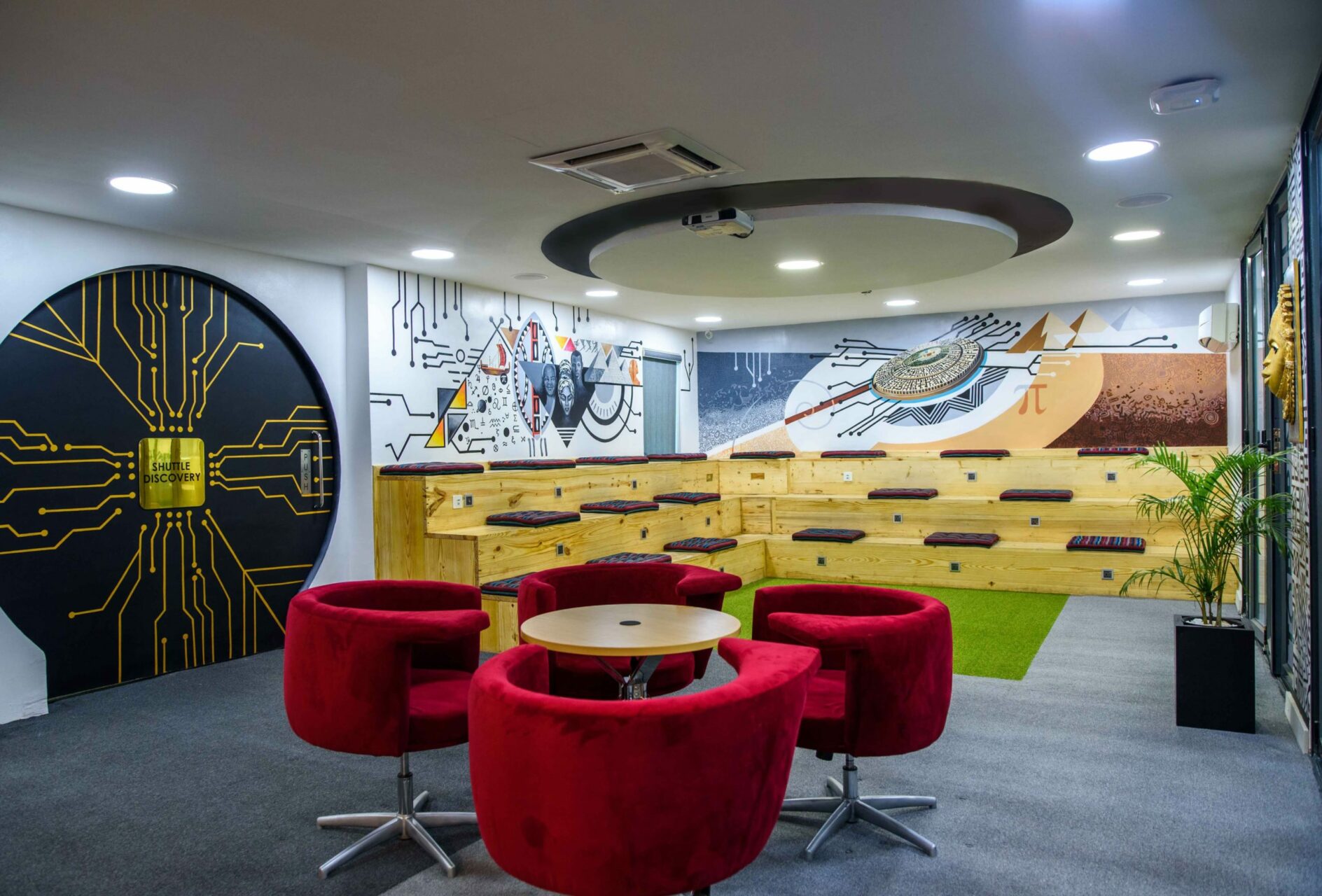 Dada ended by saying
"We [Spacefinish] want to grow our influence beyond Nigeria, we want to do projects on a PanAfrican scale. We want to begin to shift people's perception of what the workspace can be and I think that we just started our journey and we still have a long way to go."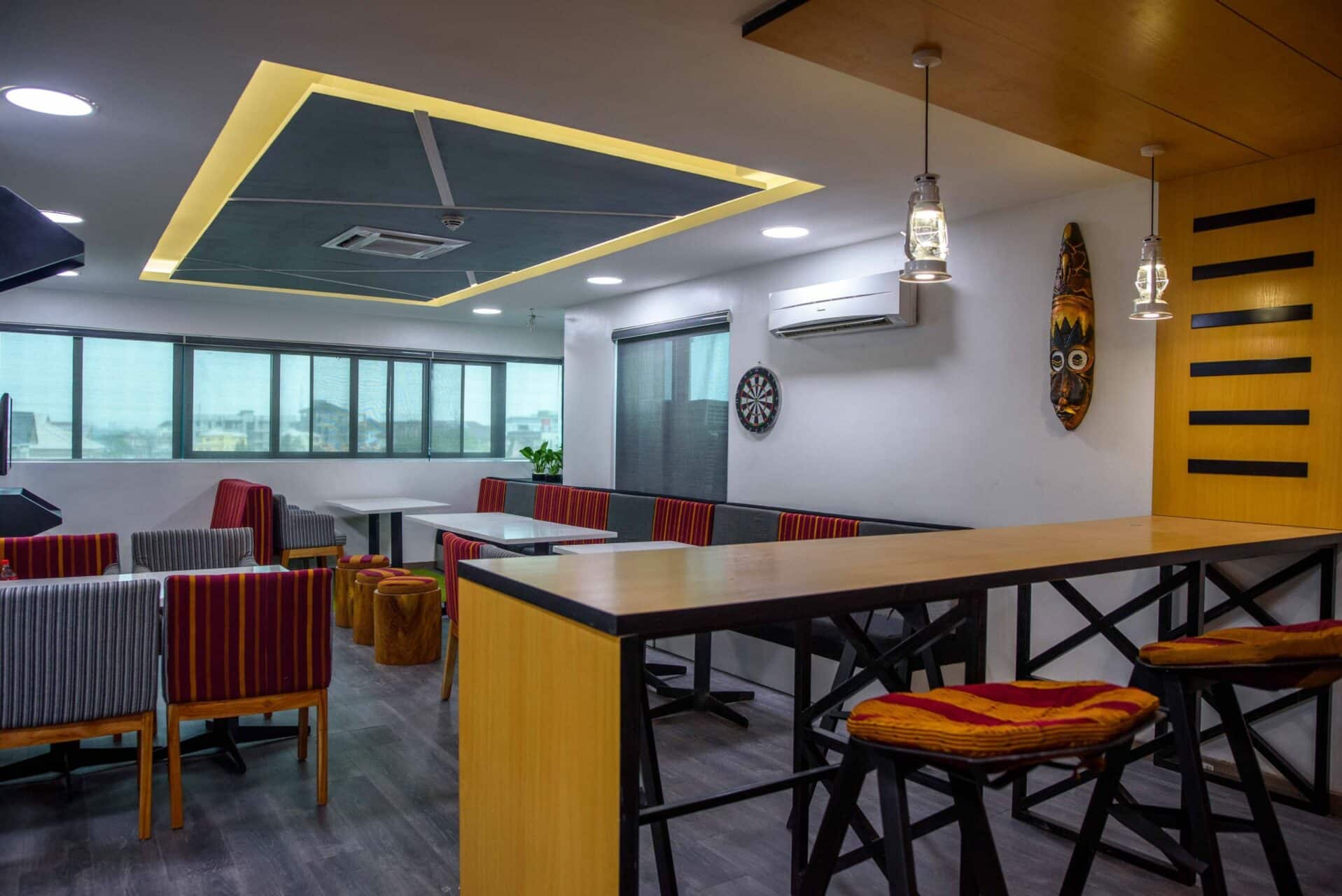 About Spacefinish 
Spacefinish is a design consulting company dedicated to improving lives by creating offices for clients that drive productivity, innovation, and collaboration amongst their employees. Spacefinish is responsible for other innovative offices such as Google, Andela, and Venture Garden Groups' Vibranium Valley.
Send an email here