Founded in 2017, Workclick is a service networking company that provides professional and domestic onsite services to its customers on demand; by connecting its trained expert worker-partners to customers via its app-based platform.
Co-founders, Samuel Ajiboyede (CEO) and Kemi Ayinde (Executive Director) are the brains behind Workclick. The two of them formed Workclick for a sole purpose. To launch a product that impacts all classes of humanity
"Basically the story of Workclick started because we were looking for what will have global economic impact and affect the commonest person in the world. Something that anybody can do, be it a skilled, semi-skilled or unskilled." -- Samuel Ajiboyede.
Workclick's model is easy. Customer can request from a wide range of predefined services -routine or corrective; to fix minor faults and meet their needs and wants - in a few minutes through the Workclick mobile app.
Despite that Workclick plays in the on-demand economy, which has witnessed a rapid global adoption and growth overtime, it's quite different from many look-alike platforms. The working concept of the startup is relatively new.
According to Samuel, "no startup has the exact same model as Workclick currently, When we sent it for patent to see if anyone in the world has done that, we found none. Only a similar case and that's Taskrabbit in the US. However Workclick has a totally different model".
Also, compared to Taskrabbit and many others, workers do not bid for projects on the platform. In addition, Workclick's relationship with workers on the platform goes beyond the website.
According to Kemi, the Co-founder, Workclick builds a personal physical relationship with every of its workers. As such they are called " Worker-Partners ".  Which is why before Worker-Partners are fully on-boarded on Workclick, they undergo rigorous vetting processes just like regular full-time employees.
 

"First, those workers are our "worker partners". We call them that because we screen thoroughly, train them and build a personal relationship with them. During the training, they will also be how to use the app to grow their revenue as well as building excellent customer relationships" -- Kemi Ayinde
Workclick's Working Concept
Workclick works is quite simple, especially for those familiar with the on-demand services. The difference is the startup has two varied mobile applications which are the worker app, and the clients  app. The concept is straightforward.
Registered users get to pick their desired service
Immediately, they are given predefined/fixed prices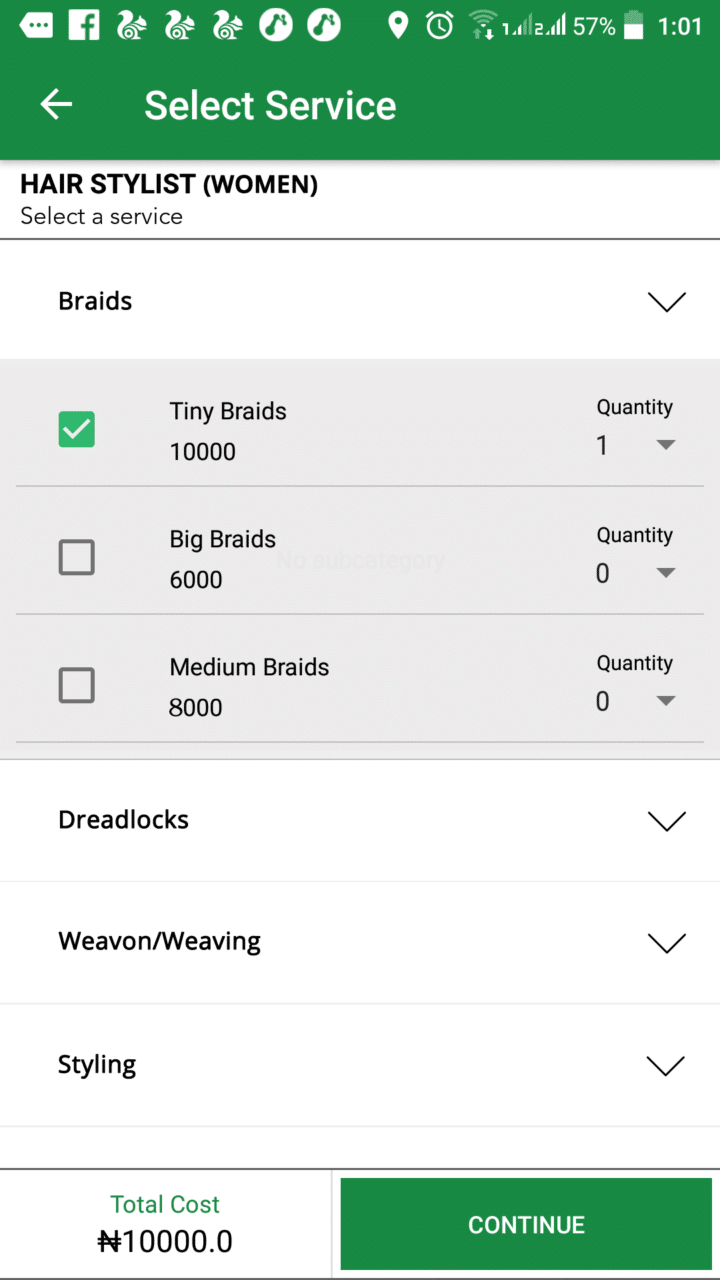 When user input location details, Workclick's smart algorithm deploy the closest Worker-partner to the venue.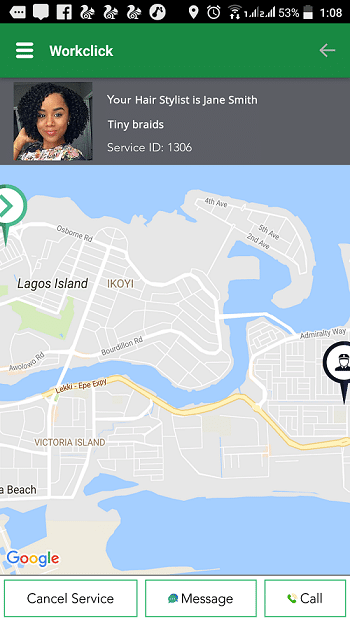 Upon arrival, Worker-partner commences task. Once task is completed, client proceeds to payment.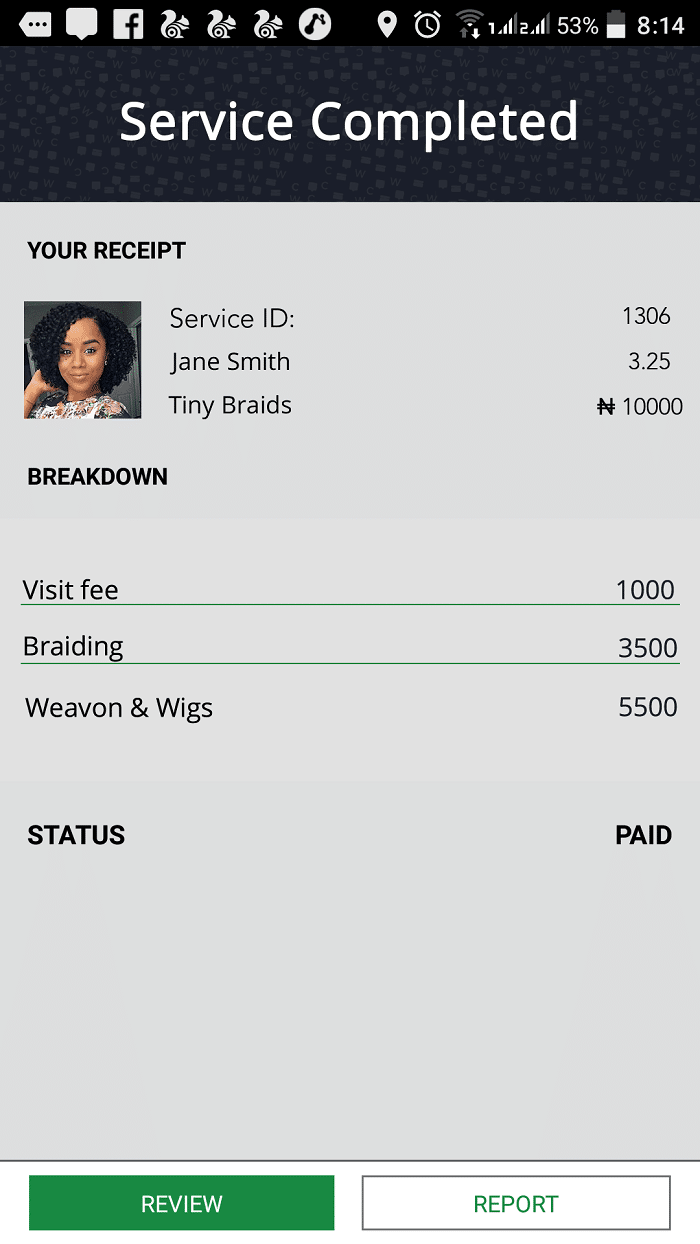 Clients can also review worker-partner based on satisfaction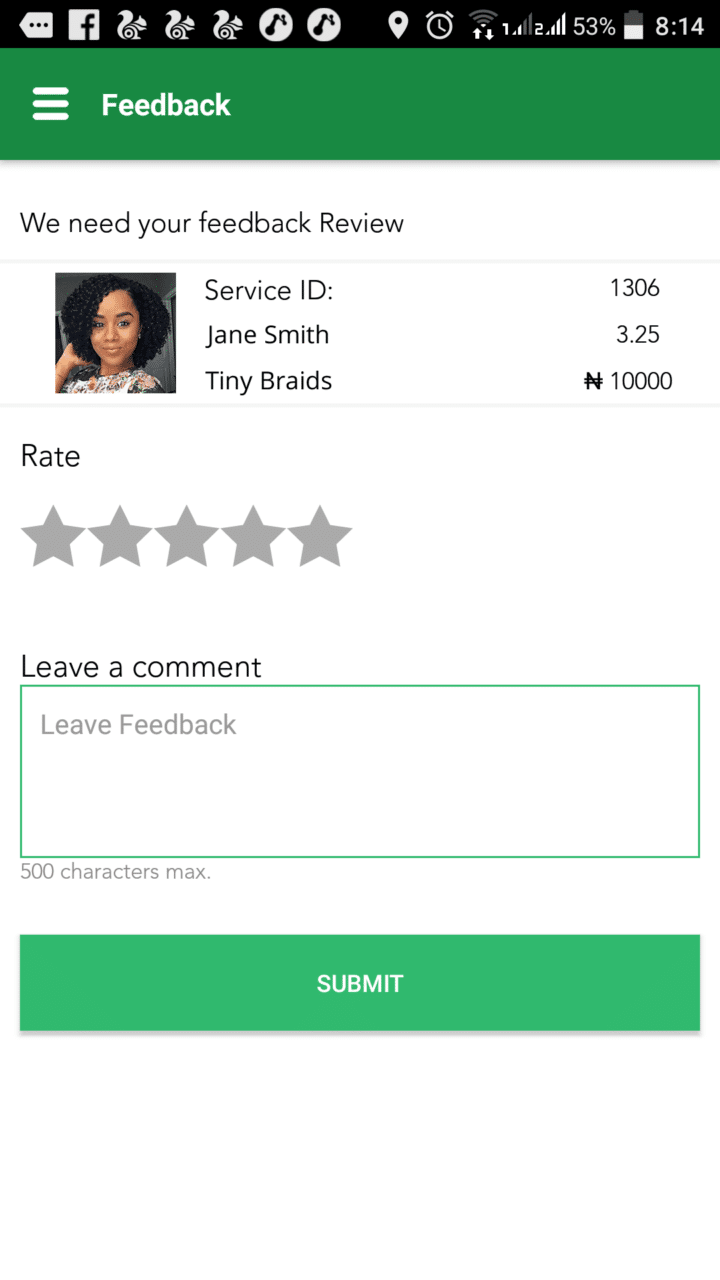 However, if it happens that there are no nearby Worker-Partners -- which is most unlikely -- it takes  the app two hours tops, to deploy one to that environment, as long as clients are willing to cover the logistics "which we have discovered they are happy to do. Our app captures the distance and calculates the extra logistics fee. So, both the worker and customer are happy. You get job as a worker, and you get a service provider as a customer," Samuel says.
Also, since all instant services provided on the platform already have pre-fixed prices, this eliminates the stress of workers bidding and helps to clear customers' doubts about pricing. The co-founders count this as an added advantage over competitors.
"People are ready to work, in fact Workclick is probably the fastest growing startup in Nigeria currently. Just after two weeks of launching, we were are able to pull over 5,000 workers. And we have seen the same zeal in Kenya, and in the US. Personally, I am yet to see a startup that beats that record." - Samuel
Revenue Model
Workclick has fixed prices for each service on the platform. And at the moment, it charges 20% on Worker-Partner's income. According to Kemi, workers are able to make an average of N80,000 - N100,000 within one week. However, these revenue projections are for those who are really serious and willing to work on the platform. "For instance, a hairdresser can attend to 3 customers for a total of 15,000 in one day, thereby making up to N90,000/week assuming she keeps at it for 6 days in the week. But same can't be said for one who does for just one customer throughout the day" Kemi, the co-founder, explains.
Currently, Workclick has its operations base in San Francisco (USA), Lagos (Nigeria) and Nairobi (Kenya). To further establish the startup's credibility, Samuel says Workclick has been patented in each of the countries it operates.
On the possibility of customers hijacking Worker-Partners off the platform, the team is confident that the chances of such occurrence are slim.
"Workclick is structured  in such a way that worker-partners are always busy. That's the system, so customers can't circumvent the system. For instance, a worker-partner might just have a casual visit to a friend in Lekki and as long as he is online, Workclick notifies him of a relating job within the environment. And since Worker-Partners are trying to make money, I doubt they'd put off their app (go offline) just to be entitled to one customer