In today's world the influence of data and technology for brands and the society at large cannot be overemphasized as deployment of artificial intelligence, artificial realities and many others play a key role in the society. 
Many advanced countries are well known for their data management and usage of technology to make every of their operations from governance to business seamless. Remarkably, data-driven smart cities have raised the quality of life for people around the globe. 
Achieving a smart city has been the dream of many African countries in order to meet up with the rest of the world. Nigeria has also been yielding to get data management right admits various challenges that still exist; however, Lagos is making a difference with its various initiatives that it is partnering with the Eko innovation Centre, a leading innovation hub in the country.
This year, Eko Innovation Centre in partnership with the Lagos State Government (LASG) through the office of Innovation and Technology organized the second edition of Art of Technology (AOT) Lagos 2.0. The two-day conference brought together the best of tech minds from across the globe physically and virtually on the 3rd and 4th of December 2020 which is in line with its Smart City agenda of making Lagos a 21st century economy.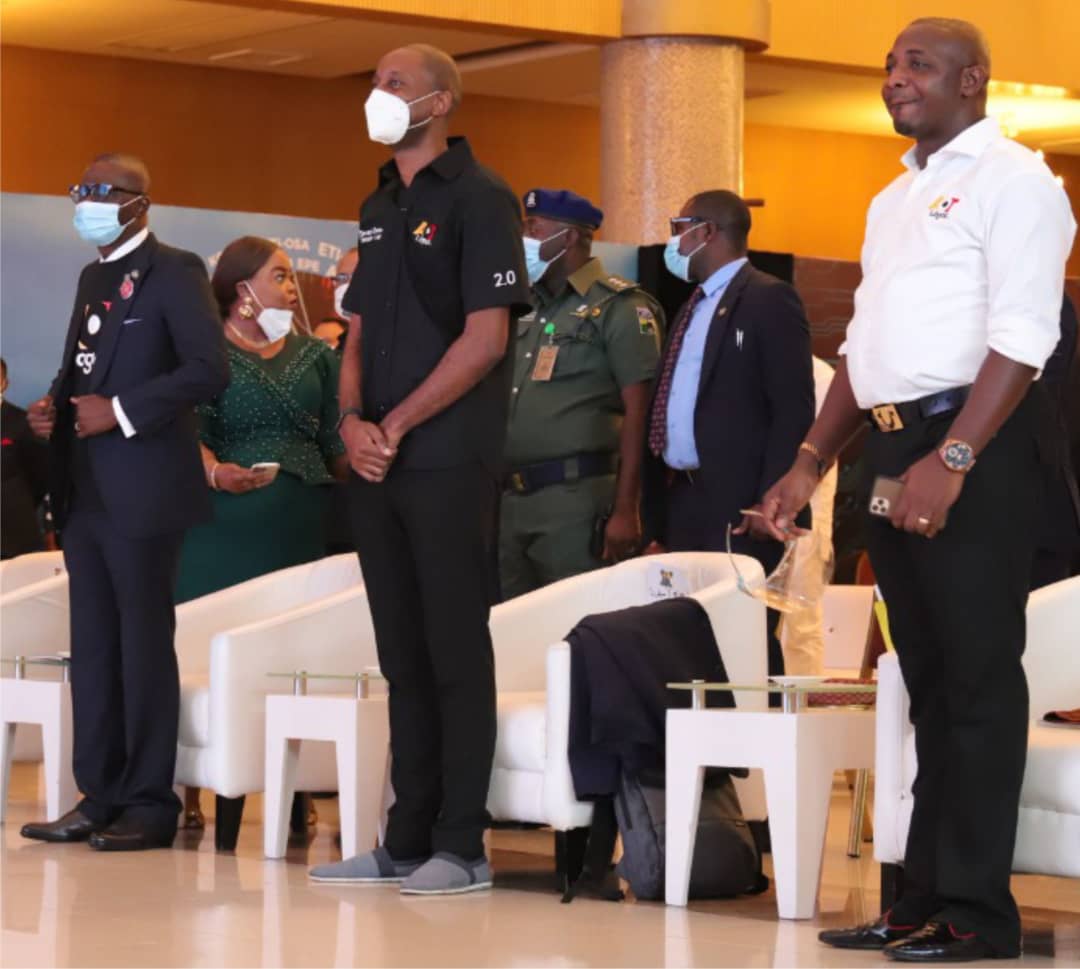 The event was themed 'Smart Data, Smarter Lagos,' and the conversation centred on the fundamental role data plays in connecting the city with its citizens and how data can be collected, collated, analysed and deployed for governance, commerce and development. The event had the Vice president, Prof. Yemi Osinbajo; the Lagos Governor, Mr. Babajide Sanwo-Olu; Commissioners and others eminent stakeholders in the private and public sector.
According to the Curator of Art of Technology Lagos and Founder of Eko Innovation Centre, Mr. Victor Gbenga Afolabi, the two-day summit was building on the success of the maiden edition which held in 2019  which recorded over 2,000 participants in attendance. He noted that last year one of the key successes was the launch of the Lagos Innovation Masterplan which has continued to guide the Lagos state government in achieving its Smart City agenda.
Meanwhile, this year's edition recorded another milestone with the launch of Startup Lagos, an initiative meant to empower Lagosians. Also, it recorded a milestone of more than 8,000 participants. The conference featured about 60 industry speakers, 50 investors and 35 experience centres.
Speaking on the choice of the theme, Advisory Board Member, Eko Innovation Centre, Doja Ekeruche said "The choice of the theme, 'Smart Data, Smarter Lagos' is because we understand the value of data, identifying and leveraging the outcome of data and its insights to develop the most populous city in Nigeria and indeed in Africa.
"The concept was to build and strengthen the capacity of stakeholders to actively participate in the development of Lagos into a smart city and then chart a vision for the next phase of development in order to cement Lagos as Africa's key tech hub.
"We do understand that data is the bedrock to accurately plan for every single segment of the city including electricity, security, transport, healthcare, education, even the creation of jobs. Every single aspect of our living requires the use of data and today, the data exist but it has not be gathered, created and it has not been analysed in a way that it delivers insights in a way that enables decision makers to take the right decision that will transform the city.
"I think the most important thing is that the discussions we have had in the last two days, we are confident that we have raised again the importance of gathering of data to indeed to drive or enhance the potential of our demography and discover the potential of the city," she stated.
Meanwhile, the Vice president, Yemi Osibanjo speaking at the event, said this administration is working harder to make Nigeria a smart country, noting that human creativity and ingenuities are major assets needed to make the society a smart place.
He maintained that President Muhammadu Buhari's administration would continue to pursue its digital and technology agenda to keep the country at pace with the rest of the world. "Data is everything. We are gathering economic data, demographic data and other data coupled with our resourcefulness to manage over two million people. So, we must leverage technology and data for better plans, policy design and decisions making. Smart data makes smart governance," he stressed.
Similarly, the Lagos State Governor, Babajide Samwo-Olu on his part restated its commitment to make the state a smart city by digitalizing its operations which is in line with his THEMES agenda
He affirmed that the state is leaving no stone unturned to give residents sound governance, this he said, can be possible through data gathering, thus, the state has proposed to capture four million Lagosians to serve the people better. He said, "We need to know ourselves, so with data obtained from Lagos State Residents Registration Agency (LASRRA) and other agencies, we shall be able to plan well, take informed decisions and make better policies."
Correspondingly, Tunbosun Alake, Special Adviser, Innovation and Technology to the Governor of Lagos State stated that government is working tirelessly to make the state better and become the nation's technology hub, adding that data is necessary to seamlessly run the affairs of the state.
He explained that as a result of COVID-19, a lot of government operations including cabinet meetings are now being done on digital platform.
Noteworthy that AOT Lagos 2.0 had series of breakout sessions and subthemes where experts charted a new course for the state with topics such as Global Cybercrime and Data Protection: Building a Smart Lagos in the face of Security breaches; Lagos 2030: Data as vehicle into creating the future; Diversity and inclusion in tech creating and others.
Experts at the event proffered various solutions to achieve a data-driven smart city.  Lisa Da Silva, Principal Investment officer, IFC and keynote speaker said smart city development start with a really strong vision and thoughtful planning and in this case, Lagos is way ahead of many states with the launch of a master plan last year December."
She added that one of the foundations for Smart City development is regulation, stating that the regulatory environment needs to enable digital solutions through regulation on data management and technology.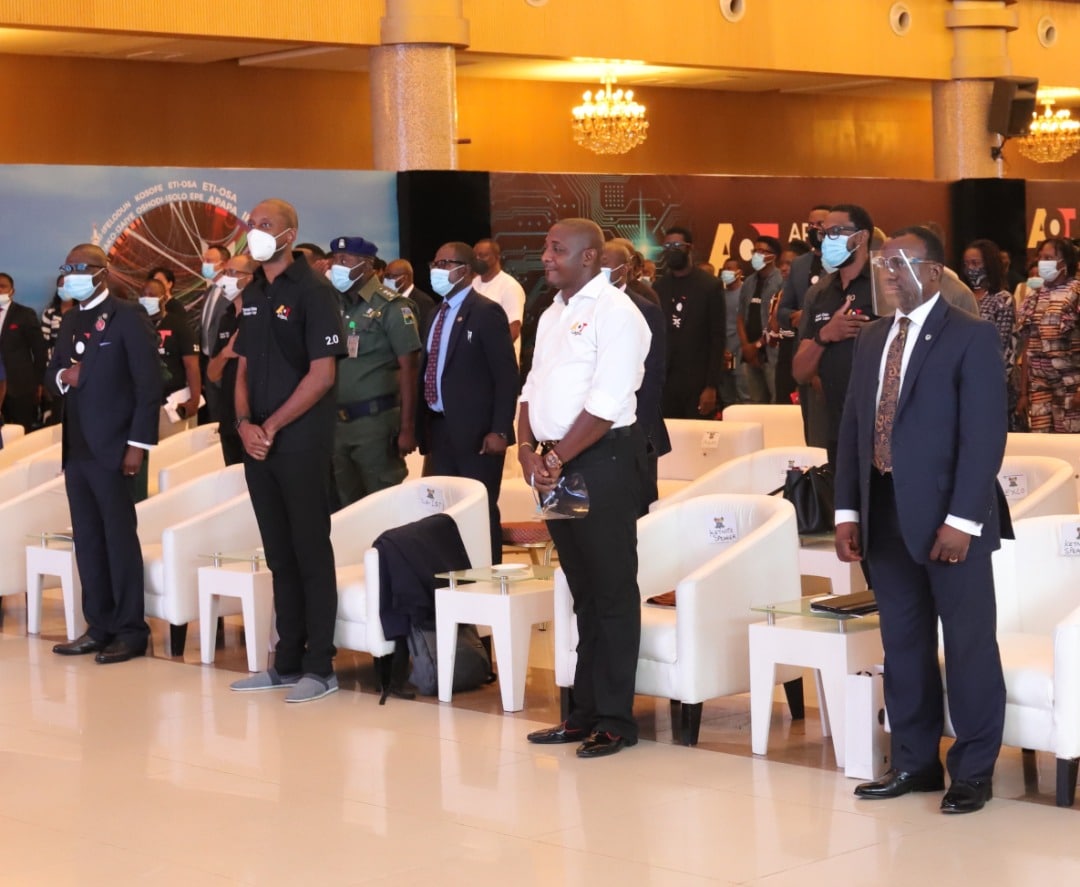 Ibukun Awosika, Chairman, Board of Directors, First Bank of Nigeria Limited on her part said states need to gather data because it is key to planning and with acquire data and government's implication of it programmes for citizens, jobs would be created and other basic amenities would be provider as well.
She pointed out that there is shortage of data scientists which the state needs to enable it's aim of smarter city become a reality.
Meanwhile, Dr Demola Sogunle, Chief Executive, Stanbic IBTC and keynote speaker, when he speaking on the topic "Solving Africa's digital payment challenges: The data Infrastructure"  recommended that government needs to go into partnerships with private sectors in order to deliver the required payment infrastructure.
He also called for digitize common transactions, stating that identifying and deploying a fit-for-purpose payments infrastructure for the transport sector will significantly improve adoption of digital payments and drive financial inclusion.
In the same vein, he called for the incentivize use of digital channels for transactions. "Consider providing incentives such as cash back and discounts to encourage the use of digital channels."
In addition, he also called for investment in infrastructure, "Use of self service stalls, wifi coverage offerings for transactions, etc towards driving more people to adopt digital payments. Drive development of robust IT connectivity."
Lastly, he called for inclusion of IT and financial literacy programmes in the educational curriculum and also collaborates with financial institutions to track and prosecute fraudsters, and provides a framework for reimbursing victims to improve confidence in digital.
https://zp-pdl.com/online-payday-loans-cash-advances.php
https://zp-pdl.com/online-payday-loans-cash-advances.php
http://www.otc-certified-store.com/cancer-medicine-usa.html
zp-pdl.com
займ от 50000
займ онлайн без проверок
займ лайм отзывы