The Berlin Conference of 1884, colloquially referred to as the 'Scramble for Africa', was a roundtable convention of 14 Western world powers to execute the partitioning of Africa according to their individual interests.
The conference formalised Europe's hold on their various colonies, creating the portal through which Africa's natural and human resources were eventually allotted among the present countries.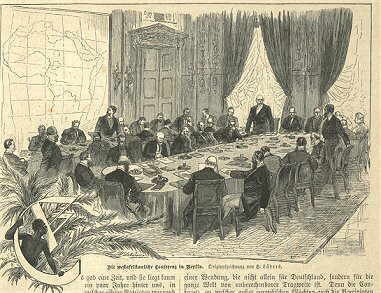 It has been 135 years since that conference, and since then all the African colonies have attained independence from their respective European colonialists.
However, owing in great measures to the effects of colonialism and other remote factors, African countries have not been able to attain a level of independent economic growth that is needed to sustain a country.
And for that reason, they have had to rely heavily on foreign help in the form of loans and interventions.
China alone for example has invested in hundreds of billions of dollars through cash and infrastructural loans. Through this dependence, African countries have inadvertently become subservient to the various countries they are depending on for economic interventions.
However, in very recent years, foreign investments in Africa have taken another dimension, in the form of investment in startups.
According to Quartz Africa, startups in Africa raised a record $725.6 million in 2018 alone. A bulk of these startup companies were funded by direct investments from foreign establishments.
According to Techpoint Africa, foreign investment accounted for 87% of the total funds raised by Nigerian Internet startups in 2018.
The direct implications of the percentage of foreign investment in indigenous startups is that in the next few years almost the entirety of the workforce in African startups will be working for foreign companies.
Also, if 87% of startup companies in Nigeria were funded by foreign investors, guess where 87% of the profits will go to in the form of Returns on Investment?
While it is commendable that foreign investors have identified Africa as a ripe market to entrust their funds in, it is pertinent to note the lack of homegrown investors -- especially as there are a plethora of billionaires in the country and in the continent at-large -- who could have easily funded any of the hundreds of startups springing up from every corner of the continent.
---
Suggested Read: A growing infatuation with VC funding is driving Nigerian startups towards one foreign accelerator
---
This will not only be beneficial to both parties but also to the sustenance of the economy through the cash flow generated from profits made by these startups.
It is worthy of note to commend Nigerian and African startups for thriving in harsh economic conditions such as Africa's, solely due to the beauty of the individual brilliance of the members of Africa's rising tech community. Their visions and works are being recognised by the worldwide tech community. That is why hundreds of foreign investors are scampering to fund these startups.
Ultimately, local investors should not just sit by idling away while foreign investors from all over the world scramble for juicy investment opportunities in African startups. They should also key into these windows of opportunity to help indigenous startups to thrive, for the overall benefits of the African tech community and consequently, the African economy.