Serengeti OOH Group (a member of Troyka Holdings) is the home of AdTech solutions that deliver audiences and delight customers. The Group unveiled its new corporate identity to the public today. The new identities of the Group and companies within it are aligned with our new strategic direction.
Serengeti OOH Group, through its market-facing companies – Optimum Exposures and Promoworld, provides premium, innovative marketing communications solutions that make brands messages come-alive, with associated data on attribution across physical, digital and online media.
Optimum Exposures Limited, is the foremost Out-of-Home (OOH) advertising outfit specialized in static and digital billboard OOH solutions within city metropolis across Nigeria. The company has been the pioneer at every stage of OOH development in Nigeria for about 35 years. Some of its iconic digital sites include the 12 metres by 42 metres one-sided LED at Adeniji-Adele on Third Mainland bridge (the LION), 20 metres by 30 metres one-sided LED within old NEPA building in Ijora (the ELEPHANT), both in Lagos; and many other strategic OOH sites, pan-Nigeria.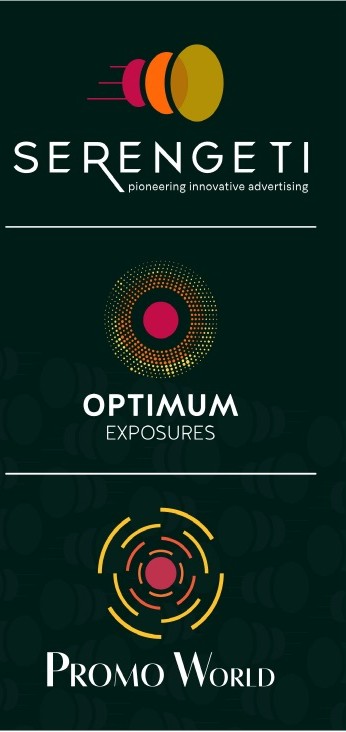 Similarly, Promoworld Limited provides specialized OOH solutions within convergence areas like malls, bus shelters, airports, etc. Promoworld is the co-pioneer of airport advertising in Nigeria, spanning a period of about 14 years. The company also provides targeted advertising solutions such as programmatic and other wi-fi-based services to our teeming clients.
Our experience and technology-based solutions make us the preferred partners to top brands.
We can be contacted via the following means:
Email: [email protected]
Mobile: +2349060008717
Website: www.serengetiooh.com
Instagram, Facebook, and Twitter: @serengetiooh
LinkedIn: @Serengeti OOH
We look forward to helping you achieve your brand objectives.