Africa largely missed out on the first 3 industrial revolutions. The 4th is sweeping the globe characterised by new technologies like artificial intelligence (AI), robotics, the Internet of Things (IoT), etc. Will the continent be left behind again?
---
Suggested Read: Why more Africans should care about Machine Learning
---
Skills are one of the largest key indicators to whether Africa will successfully leverage this new wave.
There is still a global shortage of skilled people in these aforementioned technologies, but talent drain and harsh economic realities have made this dearth even more evident in Africa.
Akure in Ondo State, Nigeria is home to Curators University; an organisation working to plug the skills gap in new technologies.
According to Tomiwa Adegbola, Community Manager at Curators University, both the organisation and its Exponential Tech Programme were started to teach people these new skills.
Head of the Exponential Tech Programme, Dunsin Fatuase says it is an educational conglomeration 'for new technologies like blockchain, Virtual Reality (VR) and Augmented Reality (AR), Data Science, Robotics and Artificial Intelligence (AI).
"There is a gap in the Nigerian, and sometimes African, educational system that does not prepare students for the global job market. And a lack of skills is widening this gap considerably." Tomiwa says.
Curators University officially kicked off operations in January 2018 as the umbrella for a three-armed operation. Curators Hub is a network of physical co-working spaces, virtual and physical training are handled by  Coven Labs while Coven Works is the arm that deals with job creation, sourcing and preparations for students and alumni.
The Coven Labs in Akure is one of 3 physical locations in Nigeria including Lagos and Benin. Tomiwa tells Techpoint that this few number of physical spaces does not restrict operations.
"We partner with organisations like Passion Incubator in Lagos, Hebron Labs in Covenant University among others to bring these training sessions all around Nigeria. We have cohorts in Benin, Owerri, Akure, Lagos and Covenant University."
According to Tomiwa, Adamawa State in Nigeria, Accra in Ghana, Kigali in Rwanda are some of the locations getting on the Curators University map in the nearest future.
"Very soon," he says.
Even though it has plans to explore other new technologies, data science and AI are the current pilot programmes of the Exponential Tech Programme.
There is a monthly cohort and regardless of the fact it has been less than a year the programme started, Curators University says its monthly cohorts has trained 700 people in Data Science and AI.
Mode of training is a 6-week course that starts with an introduction to programming languages for Python and R, and their application to data science and AI.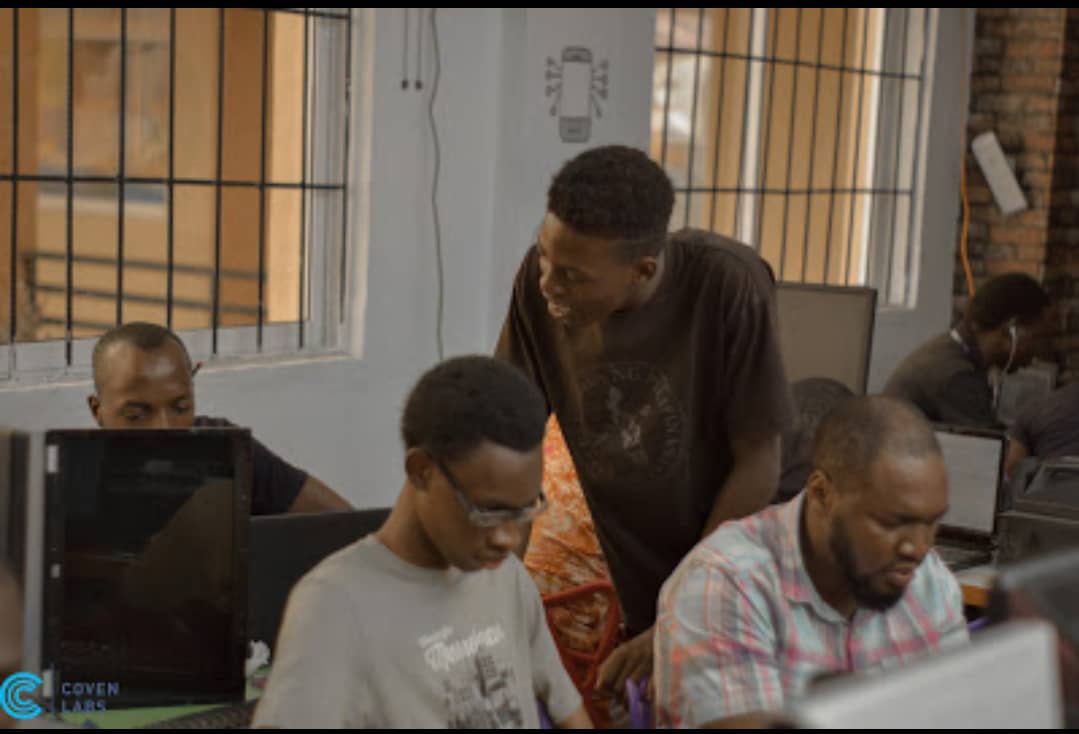 After this introduction, an intensive 4-week study pack follows and students return for a final week of intermediate classes. Dunsin says these weeks are punctuated by demo days.
"The demo days are important so students can have real life applications and demonstrations of their knowledge. When people do project based learning, they are more confident in knowledge acquired," he says.
As if its 700-person milestone is not enough, Curators University says it wants to train 10,000 African youths in data science and AI. A very ambitious but achievable number.
There is however one challenge; 6 weeks seems like an awfully short time to teach anybody these complex skills. Especially newbies.
What sorcery?
Dunsin says there is none. He swears the 6-week programme has produced results over time.
"Students that have not written a single line of code come and immerse themselves, and from the 4th day they start doing data wrangling with R," he says.
Princess Oviawe an alumni of the programme is a 300 level Computer Science undergraduate of the University of Benin.
Princess was already one year into coding with Python before the programme.
"I already had programming knowledge, but this programme taught me how to apply Python to data science and AI. It helped me a lot."
Like Princess, Joseph Oladokun had had 1 year experience in HTML and CSS before the programme.
On whether he thinks the programme would have helped if he did not know any code, Joseph says;
"I honestly think learning pace and time is a function of individual determination and effort. I hear Curators University now has a personalised learning programme for alumni but during our time, they allowed us use the facility after the programme to further learn more things. I utilised it."
Joseph currently works as a data scientist in Kano State for the Nigerian arm of eHealth Africa; an African data driven healthcare startup.
But Joy Ativizie, a graduate of Literature and English says she did not know any code before her classes began in Benin.
"My only exposure to code were these lines of number and letters I always saw online that looked like Greek. They have always fascinated me."
Joy says a quest to make a career change into technology related areas drove her to the programme.
"I'm writing code now. I can also use data to do several things. It's amazing," she adds with a laugh.
Dunsin says the programme is so intense that a compulsory play element had to be introduced by the 3rd or 4th days of commencement to ease students up.
He says after the 6-week programme, students are able to work with advanced data and AI tools.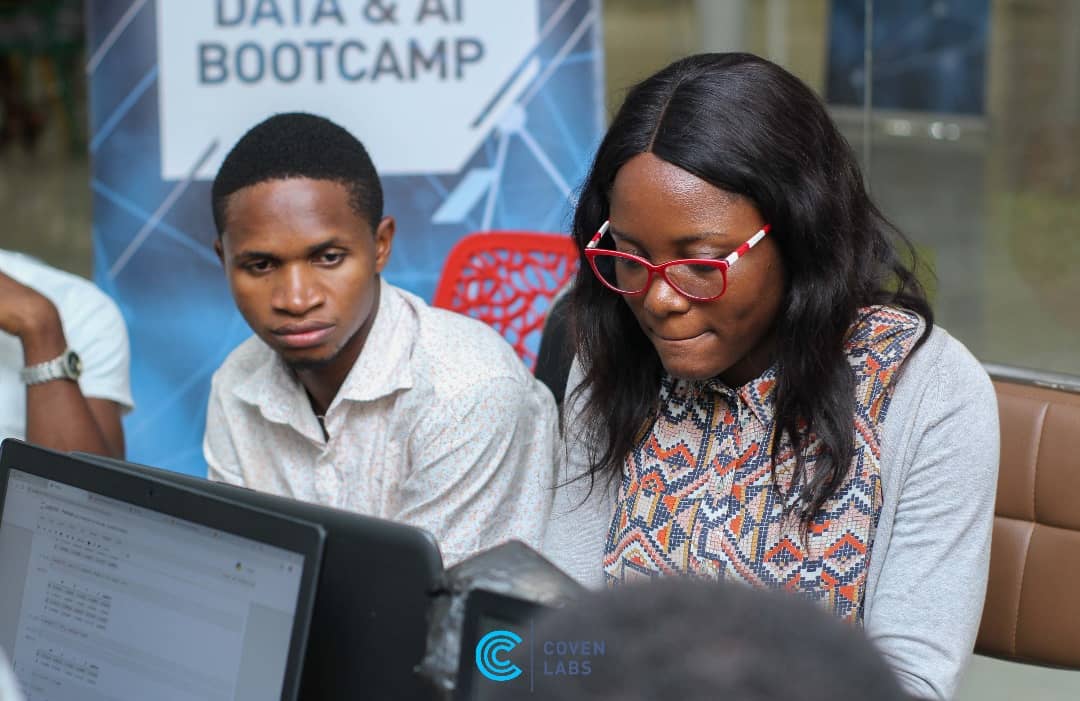 From conversations with students, 6 weeks was definitely not enough to become expert in data and programming. But it definitely gave them a handle on the subject which most have explored and still stayed on the learning curve.
A 6-week programme at Coven University costs around ₦160,000 ($440). But Tomiwa says Curators University is aware of economic realities and marginalised communities that need these skills but cannot afford them.
"So we get sponsors to cover cost for students that cannot otherwise afford to.Our Benin programme is currently sponsored by the Edo State government through Edo Jobs; its job creation platform. And Passion Incubator also sponsors some. In Akure, we have some people sponsor a few slots. Planet NEST for instance has sponsored a few people to attend the training."
The current cohort is paying ₦20,000 ($55) per students, the rest he says is subsidised by Curators University.
Challenges
According to Tomiwa awareness is still one of the biggest issues especially in rural areas.
"We got a chance to train 100 youths in one of our South-Western Nigeria sponsored trainings. A lot of people registered from Lagos, Akure, Ondo and Oyo. But when it was time to come to class, these people from outside Lagos did not turn up. Even though the training was free and in their backyard, we had to literally start begging them to come."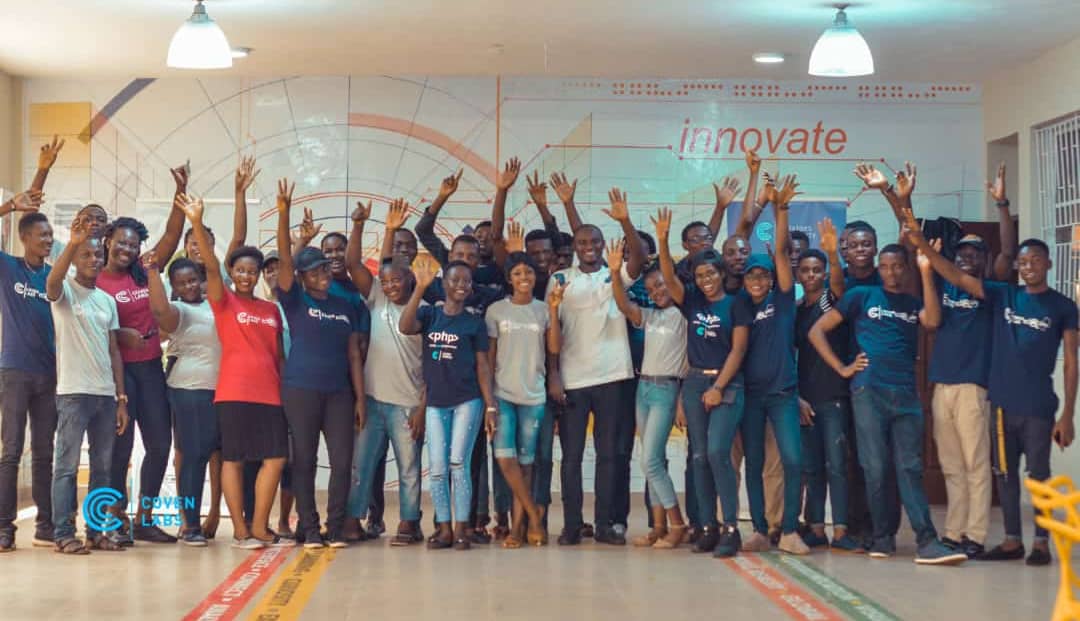 He said the same efforts put into these programmes should also be channelled into telling people how important the trainings are.
Dunsin tells Techpoint that by next year, the Exponential Tech Program will have complete curricula to cover all its advertised technologies. And expand into 15 countries.