Photo Credit: brianjmatis Flickr via Compfight cc
---
Machine learning sounds like the stuff sci-fi movies are made of, but it is much closer to home than you think. In fact, you interact with it everyday but you may not realise it.
You know when you're searching the internet and Google magically completes your sentence? Or how Gmail smart reply accurately suggests three responses based on the email you received? How about that one time Google Maps saved you from Lagos traffic? Ever wondered why YouTube recommendations are so spot-on they keep you watching more videos than you originally planned to? These are all everyday applications of machine learning you can relate with.
Machine learning is, simply put, computers learning and interpreting data on their own with little or no human supervision (aka programming). It forms the basis for derivative fields such as deep learning, big data and artificial intelligence.
The age of the machine
Two weeks ago, I was in Nairobi to attend 'Magic in the Machine', a media forum hosted by Google. Speaking at the event were machine learning expert and principal scientist at Google, Blaise Aguera y Arcas and Laura Scott (communications).
They revealed some of Google's latest technological advancements in simplifying human lives through machine learning. Some of them were Google-facilitated experiments like Quick Draw (a fun doodle recognition game) and AI Duet (a piano that responds to you).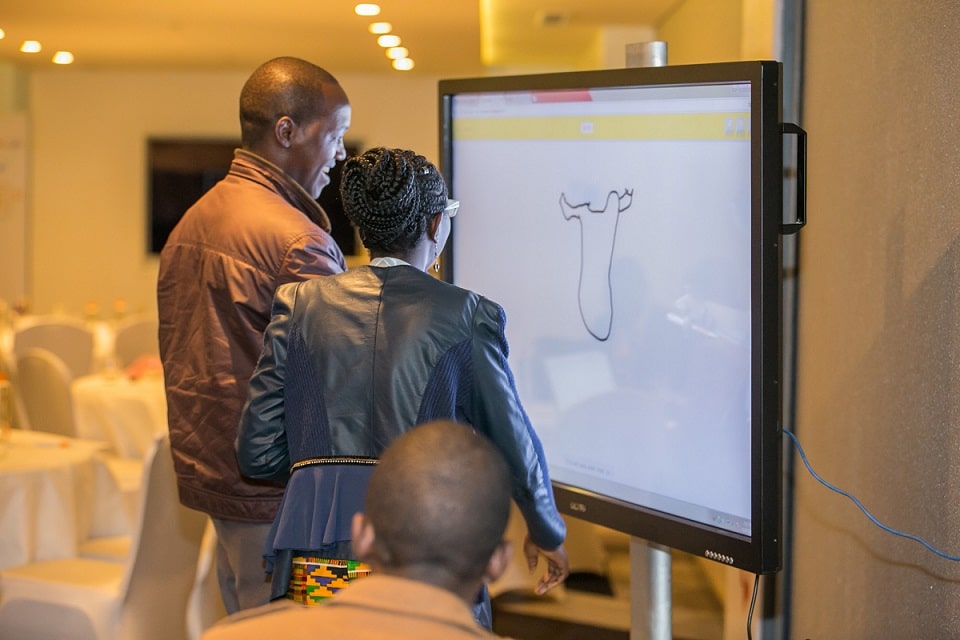 Others were real products like Google Assistant, a virtual companion that is able to carry on two-way conversations in natural human language. It can answer questions like "should I take an umbrella to work tomorrow" and "what did Arsenal play yesterday". Google Assistant is available on both Android (native) and iOS.
However, asides software integrations that ease operations, machine learning is the future of technology as its adaptive nature makes it an ideal tool for simplifying and automating life in general.
Africa, machine learning and the 4th industrial revolution opportunity
"In the 20th century mankind thrived upon inventing machinery to improve productivity that saw the invention and renaissance of industries. However, in the 21st century the economy is going to grow through smart technology and artificial intelligence. This is a golden opportunity for young inventors to make their mark in history." -- Blaise Aguera y Arcas.
Indeed, the 4th industrial revolution is upon us and technologies like machine learning are leading the way. Seeing as Africa missed out on the first three, this is one future the continent cannot afford to ignore.
African leaders are aware of this. Whether they possess the foresight to see us through is however debatable. Advanced economies are already using machine learning to solve problems like traffic congestion, saving cows from bad drivers and improving healthcare, while Africa lags conspicuously behind.
While we wait for government policy to catch up, it's not too early for young innovators to set the ball rolling. In fairness, many are already taking the necessary baby steps. In Nigeria, for example, we've seen products like Lara.ng and Kudi.ai -- which bring a conversational twist to bus directions and bill payments respectively -- come to limelight. But there is still much more that can be done with machine learning and data to solve Africa's existential problems.
The good news is that the barriers to entry into the field are increasingly becoming lowered. There are many open-source machine learning frameworks, like 'R' and TensorFlow accessible on the internet. This is an opportunity that local developers and techpreneurs need to seriously consider.
---
Full disclosure: Google covered my travelling and accommodation expenses to Nairobi.