Aiivon summer camp is a 4 weeks' hands on practical training with experts from around the country. The key words are Creativity, Innovation and Fun
With the constant and consistent evolution in technology, we have identified the need to invest in the younger generation and empower them with skills needed for the 21st century.
In a world totally driven by ICT, It's never too early to harness the wide imagination and creativity in the minds of these young ones. It is rather wise to teach them that these tools being invented each day can do much more than just streaming videos and going through people's status on social media.
It's our goal that beyond the class room, students would learn the practical steps to web design and development; graphics design and photo editing; coding and application development; and Robotics Engineering through our summer camp.
This main idea behind the summer camp is to introduce children aged 7-18 years to an in-depth knowledge of ICT and programming. Each lesson is purely practical, interactive and comes with unique projects for kids to work on. Using familiar concepts and objects, kids learn to reproduce the applications they use every day. This summer camp is designed to help them express their creativity in new, fun ways!
Our team of experienced facilitators would be on ground to ensure that the kids have an optimal experience throughout the duration of the summer camp.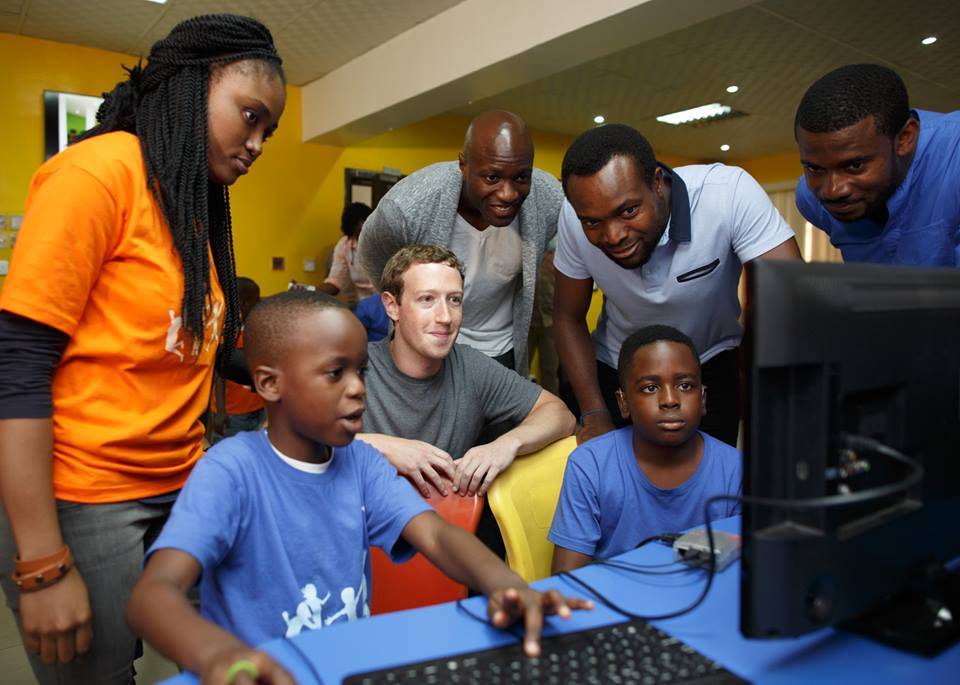 WHAT THEY'LL LEARN
Design: (Graphics & editing with Photoshop)
Graphics design & photo editing with Photoshop: Develop and improve graphic design skills while mastering professional design tools, such as Adobe Photoshop® and Adobe Illustrator®. Review and recreate real industry-created ads, like advertisements for Beats by Dre headphones, while delving into color theory and typography.
Students will also learn how to edit pictures and perform photo related tasks like lightening, image cropping and layers.
Robotics: (Robotics engineering with scratch and Arduino Uno Using MBot STEM kit)
For younger kids, the Multimedia adventure in Scratch is the perfect course for aspiring coders. Your student will create animated stories and games while learning programming concepts with Scratch. With this drag-and-drop platform developed by MIT, they'll play with sprites and blocks to set a foundation of computational thinking—an essential skill in today's tech-driven world.
For older kids, Arduino programming (based on C and C++ Programming language) is the best fit to dive into electronic programming for tomorrow's machines. Students would learn how to program a microcontroller that would be able to control robots and machines to do what they want. There is no limit to what your child can achieve as far as creativity is concerned.
Coding:(Introduction to programming and Application development with Python and introduction to web development with word press)
Our Coding course covers two most vital and relevant areas in programming.
Students would learn how to develop applications using python with various levels of complexity to solve daily problems.
A good website is vital for every organization and a knowledge of how to code a website is an extremely valuable skill for students to have. Our courses start from basic tags right through to styling with codes. The students love seeing these lines of code transform a blank page into some highly visual. Although technical, this is our most popular course by far.
Here's why tech camps are so important for children:
Drives innovation. From self-driving cars to robot-assisted surgery to social media, computer science is revolutionizing every aspect of our lives. Coding is a fundamental skill that children need to learn so they can lead this movement.
Allows kids to be creative

.

They can create projects that do really amazing things.
Builds confidence. It is incredibly empowering for children to be able to create projects and show them off to family and friends.
Coding is best learned early. Learning to code is similar to learning a second language. The earlier those children are exposed to fundamental topics like sequencing, loops, and conditionals, the more deeply they absorb these concepts.
Translates to success in other areas. Learning to program supports learning in other areas, like math, reading, and science.
When children jump straight into a traditional programming language like Python or JavaScript, they get bored and discouraged. The tools and technology employed in our course curriculum strips away most of the syntax and provides exciting activities so children can learn the programming concepts they need to code in any language without all the frustration. With our courses and activities, kids have fun while they learn, so they stay engaged and continue learning and creating.
For additional information and registration visit www.hub.aiivon.com