Nigeria is home to a young, tech-savvy population – several of which are remote workers.
Thanks to the growing number of tech professionals and access to freelance platforms like Upwork and Fiverr, many of these Nigerians now work remotely with international companies and get paid in foreign currencies.
While this is ideally an amazing feat, you would agree that the ease of securing cross-border payments continues to thin. This is one issue that continues to bug the remote and gig work ecosystem in this part of the world.
From the challenges of securing foreign exchange (FX), especially dollars, to the processing time and possible loss of money during the exchange, it all seems as if you are at the mercy of forces you can't control.
A solution to these challenges was the introduction of virtual dollar cards which enable you to perform cross-border transactions such as receiving and transferring funds.
Recently, virtual dollar cards have come under some restrictions, making international payments and subscriptions difficult.
All these challenges make remote workers hop from one temporary solution to another.
However, all hope is not lost
There are Fintech platforms that now enable you to receive wages/salaries in your desired currency without breaking local laws.
One such platform is Geegpay by Raenest, a digital financial platform for the gig economy. Geegpay helps you reduce costs and avoid delays in getting paid by your employer by creating a personalized foreign bank account to start receiving money.
The Geegpay team will be at The Fintech Summit 2022 on November 26 to walk you through their product and how it can supercharge your career.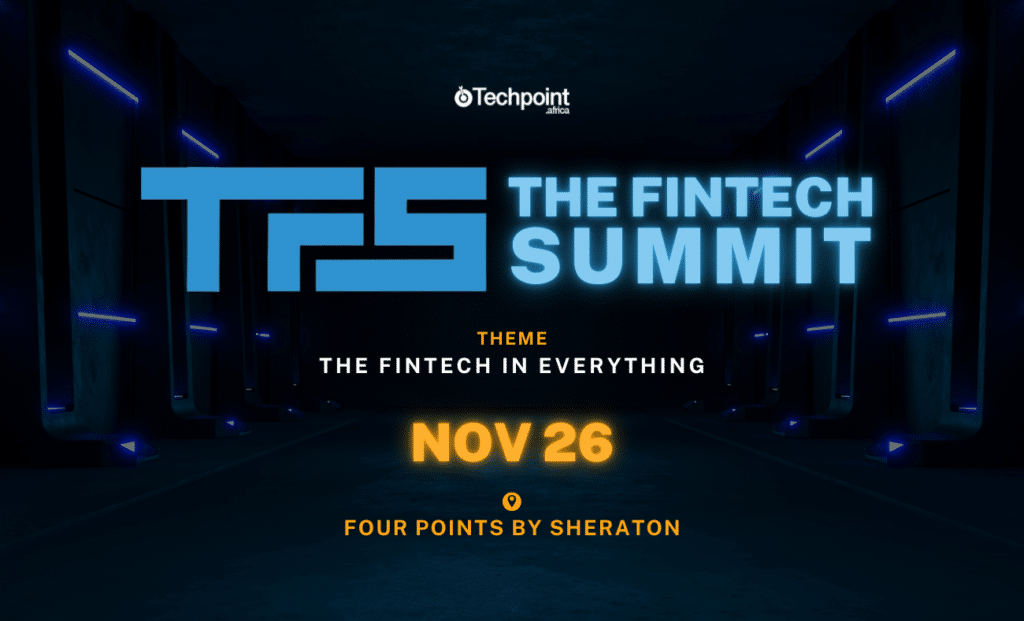 Want to know more about The Fintech Summit 2022?
The theme of The Fintech Summit 2022 hosted by Techpoint Africa is 'The Fintech in Everything' and will explore how financial technologies shape how we live and do business today.
The summit will bring together some of the brightest minds in finance, fintech, blockchain, academia, and the regulatory space to share insights and provide answers to your questions.
When and where will the Summit hold?
The Fintech Summit will hold on Saturday, November 26, 2022, at Four Points by Sheraton, Oniru, Victoria Island, Lagos.
How do I register to attend The Fintech Summit?
Here's how to register and get your early-bird ticket in five simple steps:
Head over to fintech.techpoint.africa
Tap the Register Now button
Register with your email and tap the 'Get Ticket' button
Select your preferred ticket type and provide the required information
Proceed to pay for your ticket
Tickets
General Badge (Early Bird): ₦2,000
General Badge: ₦4,000
VIP (Early Bird): ₦30,000 (includes lunch with speakers, reserved seats, and exclusive access to the VIP room)
Is your company interested in sponsoring or exhibiting at The Fintech Summit? Contact Chris Anaele at [email protected] or +2348146586642