For decades, the Silicon Valley model has progressively transformed the way innovation and entrepreneurship is viewed globally.
This has inspired technology-minded individuals to form clusters, across various geographical regions, to collectively shape the world with technological innovation that mirrors that of Silicon Valley.
In all this transformation, one cannot overemphasise the role tech hubs play; seeing as they've become irremovable elements in creating successful businesses and, likewise, entrepreneurs. Today, they are major go-to places, both for investors who seek investible startups and individuals seeking to nurse their great idea to fruition.
In Nigeria, the revolution is moving at a progressive pace. Suffice to say that a movement that started in Yaba is now gradually expanding and finding roots in other places across the country.
So we made a comprehensive list of tech hubs from across Nigeria. The sheer number outside Lagos might shock you.
Northern Nigeria
Enspire Hub
Since inception in 2009, Enspire Hub's value proposition is centred around fostering business growth and success and offering complete business support services that can be accessed by every innovative company or individual admitted into its incubator program.
With a base in Abuja, it is easy to see why it is amongst the drivers of the burgeoning ecosystem in the capital city. Also, Enspire Hub is playing a crucial role in launching the Abuja Technology Village Free Zone Company (ATV), which seeks to stimulate economic growth and sustainable job creation in Nigeria through innovation.
Services include an incubation and pre-incubation program, acceleration program and business clinics.
Blue Hub
As part of efforts to drive and foster ICT enhancement, local content drive and "game-changing" innovation in the city of Kano, an indigenous young lady, by the name Maryam Lawan Gwadabe, went all out in bringing her dreams to reality. Her unrelenting optimism birthed what could possibly be the first tech hub in Kano State.
The Blue Hub is a 'tech-preneurship' hub aimed at catering for services that have to do with technology and business incubation.
It debuted on the 23rd of February 2017, featuring a program dubbed 'Young Minds Ideation' -- a seminar to enlighten participants about idea generation (ideation), business modelling, and entrepreneurship.
Blue Hub's services include incubation, workspaces, workshops, seminars and ICT consultancy.
As at the time of publication, Blue Hub's website isn't live as it is undergoing maintenance.
Technology Development for Poverty Alleviation Initiative (TD4PAI)
Located in the Kuje district of Abuja, TD4PAI is a non-governmental, non-profit technology incubator, accelerator, training and research and development hub that fosters innovative ideas.
---
Suggested Read: Inside TD4PAI, Northern Nigeria's first technology hardware Incubator
---
Founded by Dr. Agu Collins in 2014, TD4PAI has a primary focus on embedded systems and hardware programming.
The aim is to increase the socio-economic welfare of the society by creating opportunities for gainful employment via empowerment of youths from vulnerable backgrounds by making technological education accessible -- particularly in rural communities -- and developing life skills through innovation, incubation of startups and sustained programmes such as ICT, creative arts, sports, mentoring.
KAD ICT Hub
It's mission to serve as a hub for entrepreneurs, computer engineering, software development, as well as allowing software testing and IT training has seen KAD ICT Hub emerge in Kaduna. In partnership with CODERS4AFRICA, KAD ICT Hub offers a training program for beginners and advanced trainees with cutting-edge technological trends and tools. KAD ICT Hub is created by the Kaduna State government.
StoneBricks Hub
StoneBricks Hub was conceived by two young and successful entrepreneurs, who felt the need to support the vibrant community in Abuja by impacting on young businesses.
StoneBricks Hub's primary goal is to empower a new crop of innovative and creative young men and women, who will add technological value to every sector of the economy and solve real problems. This immediate support stems from incubating tech-preneurs, placing them in an inspiring, and creative workspace and then, providing mentoring.
The state-of-the-art facility provides an aura that gives every incubated company full independence of their business unit and workstation while also allowing room for collaborative growth.
StartPreneurs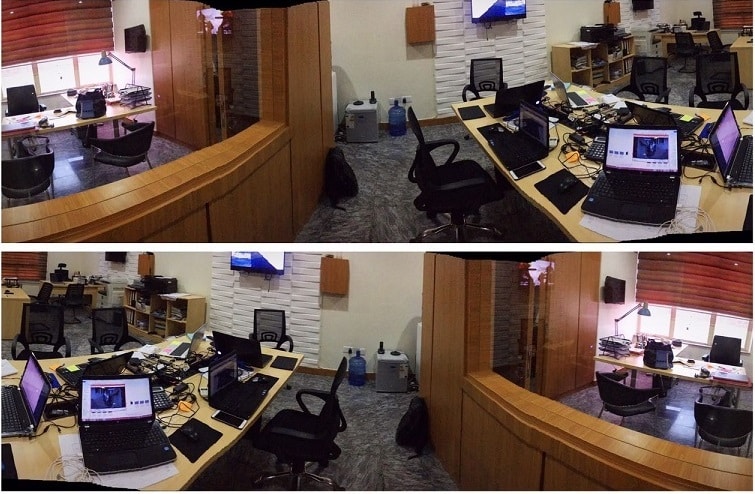 StartPreneurs is a seed fund and accelerator for startups founded by Jennifer Chizua in January 2016. Having found a gap in the entrepreneurial support for startups in Abuja, the zealous entrepreneur lent herself to help.
StartPreneurs invests and accelerates innovative Nigerian startups, positioning them to be globally competitive. The focus, however, is on Machine learning, artificial intelligence, and Augmented Reality startups. The 3 month-long accelerator program covers the Model Phase, Validation Phase and Expansion phase.
Currently, startups in their accelerator program include; Tiro, Saduwa, WeMuzik and Mobidoc
CoLab

Located in the Southern part of Kaduna, CoLab arguably presents a new narrative for a state that has been marred by series of inter-tribal conflicts and insurgency attacks.
The tech hub was launched in October, 2016 by Ismaila Sanusi to provide renewed hope for entrepreneurs, developers and coders alike within Kaduna to launch their innovative ideas.
Although its incubation program is yet to kick off properly, CoLab remains home to about 8 startups, receiving mentoring and resources to nurture their ideas into businesses.
nHub
Asides being the first technology hub to emerge in the Northern region of Nigeria, the Jos-based nHub is almost in a class of its own with what appears to be a system that enables developers, software engineers and anyone with interest in hardcore technology to converge.
Daser David, founder of nHub, once hinted that nHub will be the one to build technology solutions from within Jos to the rest of Nigeria and even beyond.
nHub developers build products for health care, agricultural and other economic needs in Nigeria. The fellowship program, which spans a period of 8 months will see developers work on a host of projects, as each developer is subjected to a particular coding standard when handling projects.
Even after completing the program, a host of the developers are still retained while some will be hired out on to companies on temporary bases. Interestingly, the number of developers has grown tremendously since launch.
Ventures Platform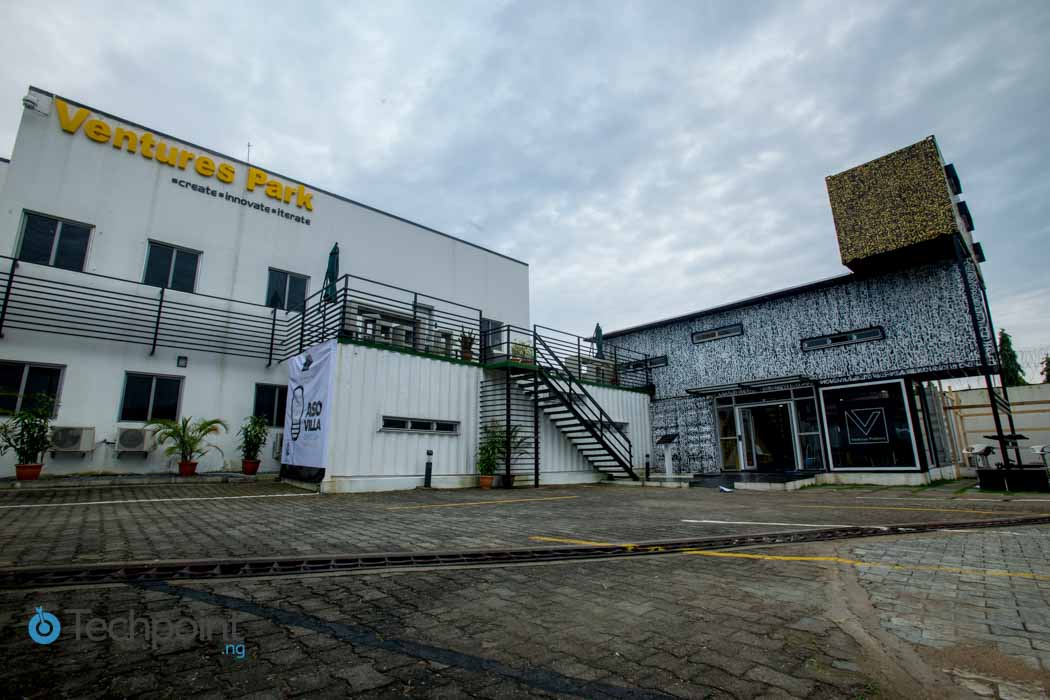 While it's not the first technology hub to emerge within the federal capital territory, Ventures Platform, nonetheless, has become a standard for setting up a technology incubation facility.
Ventures Platform was founded by Kola Aina on the 3rd of June to serve as a launchpad for technology innovators solving Africa's biggest challenges. Since commencing operations, Ventures Platform has played a critical role not just in the development of the Abuja technology ecosystem but in Nigeria at large.
Their well-coordinated hybrid incubation program spans a period of 6 weeks.
UPDATE [7th March, 2017]: We just got informed that Venture's Platform's hybrid incubation program has been converted into an accelerator program, and it now lasts 16 weeks.
Civic Innovation Lab
The Civic Innovation Lab officially opened its doors to Abuja residents on Friday, June 9th, 2017.
While it operates no differently from most tech hubs, offering co-working facilities and event space, Civic Innovation Lab has a unique style of play; with a focus on harnessing innovation, and technology to provide effective solutions to pressing social and environmental issues.
Pioneering the Civic Innovation Lab initiative is a group of people who are passionate about technology. But it is Mosope Olaosebikan that sits as the programme's adviser. The decision to play around social and civic impact, according to him, has a lot to do with connecting the government with the startup community. Hence, Civic Innovation Lab will be proactive in providing engagement between social innovators, the government and the tech community; in order to create sustainable solutions to solve social challenges in Nigeria
BD Hub
Founded by Isaac Balami, BD Hub is a social enterprise dedicated to finding and enabling world-changing businesses of tomorrow.
At its core, BD Hub provides strategic guidance and mentoring support for young companies to thrive. BD Hub is in fact setting itself up to become the 'largest innovation Hub from Northern Nigeria' with several works still in the pipeline and a state-of-the-art facility in Wuse, Abuja.
Other management team members are Mohammed Jega, Job Oboro Chief and Daniel Steeves.
The Tangent Eco-Innovation Hub
The Tangent Eco-Innovation Hub is a non-profit initiative of G&P (Ghraizi & Partners Limited) focused on improving capacity in research and development of ICT applications, agriculture research, environmental management and renewable energy technologies.
With based in Abuja, the Tangent Eco-Innovation Hub provides employment opportunities and networking access to an exclusive community of researchers, renewable energy experts and venture capital partners that offer optimal opportunities towards the development of Science, Technology and Innovation (STI) in Africa.
The initiative is led by Rosaline Rosaline G. Agiamoh, Country Director Tangent Eco-Innovation Hub and co-founder & Group Head Strategy of G&P Ltd.
As of the time of curating the list, Rosaline assures that the platform will be online before the end of March, 2017.
Founders Hub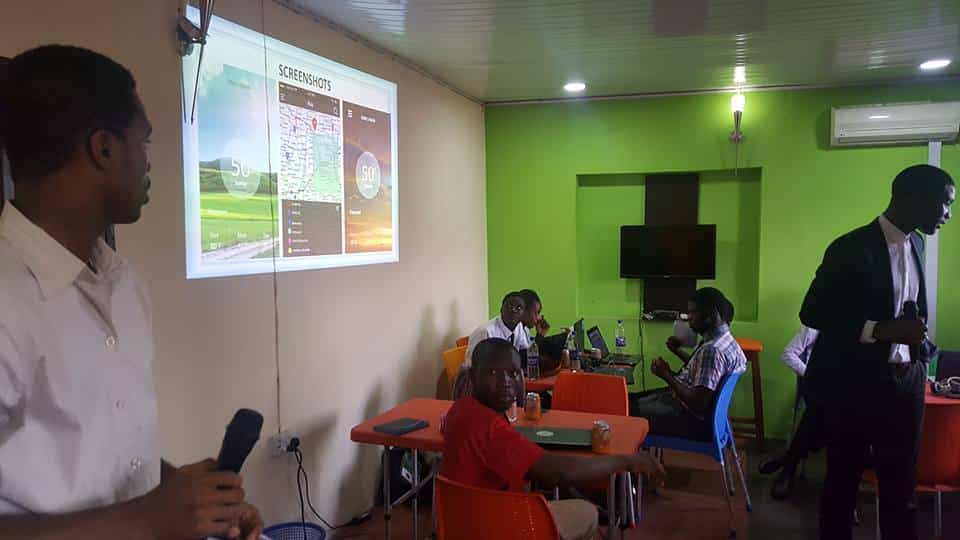 First emerging as a haven for developers and techpreneurs in Ilorin, Kwara state, Founders Hub has transited into a tech entrepreneurship development centre providing co-working space and incubation services to young businesses within the state.
The hybrid incubator has since taken on the mantra to "revolutionise the way people work and build businesses" around the Northern region.
Founded by Adeyinka Adekeye,  Founders Hub has about 5 startups, which are in their early stage of product development, currently incubated in its facility.
Incubated startups undergo a 1-year incubation session where they are offered business development training, mentorship, and seed fund through an unnamed Angel investor.
South-South Nigeria
Start Innovation Hub
The brainchild of Hanson Johnson, Start Innovation Hub is committed to providing young people, in the Niger Delta region of Nigeria, with a collaborative platform to leverage technology and create wealth.
The tech hub aims to achieve this by providing key ingredients like seed funding, mentorship, access to business expertise, networking opportunities, peer review, pitch development, product testing and introduction to investors.
Start Innovation Hub operates from the Ibom eLibrary Complex IBB Avenue, Uyo Akwa Ibom State.
Roothub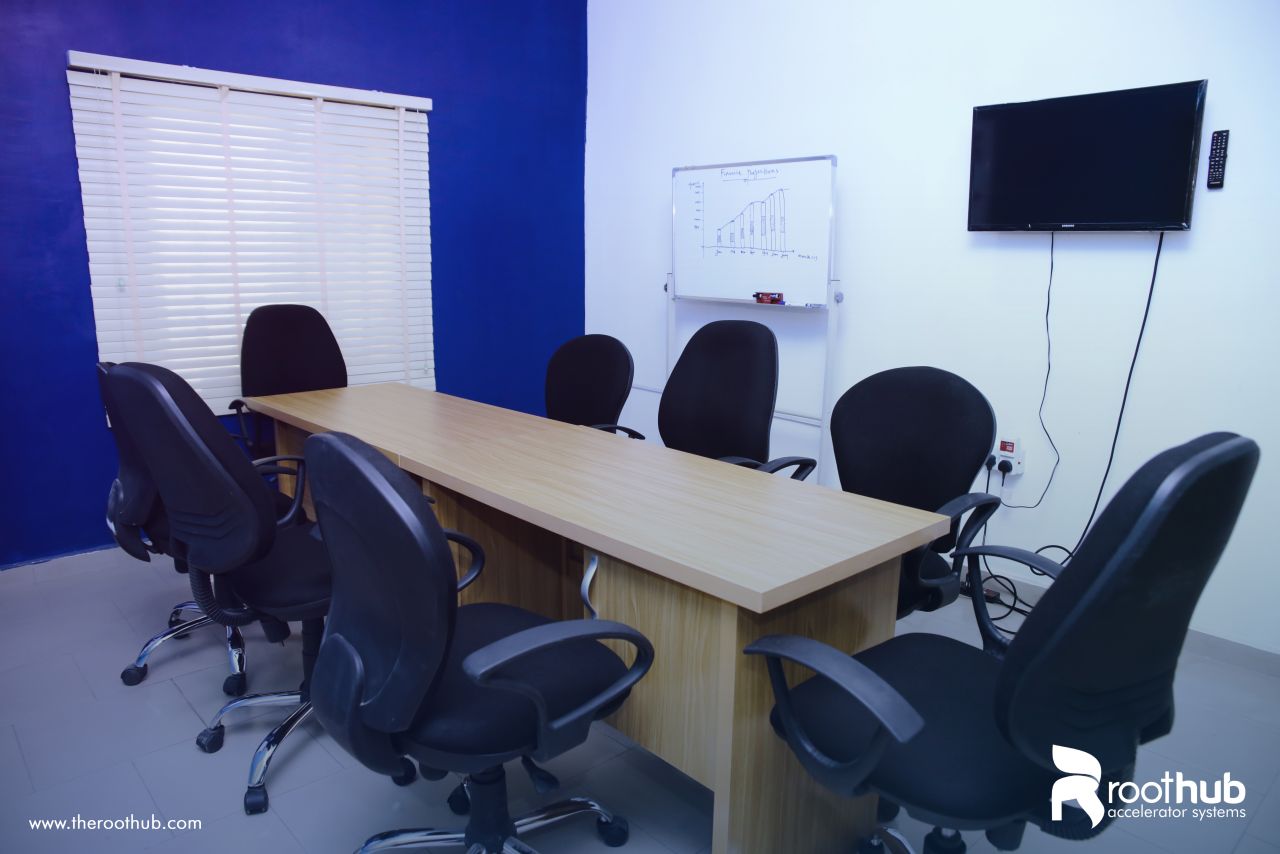 In 2014, Tony Onuk and his twin brother struggled to secure office space -- a major challenge for many entrepreneurs in Uyo, Akwa Ibom at the time. When the brothers eventually got funding, they decided to deploy it into solving the needs of entrepreneurs who had similar challenges -- hence the Roothub was born.
Originally launched as a co-working space -- the idea was to share the burden of overheads -- it metamorphosed into an incubation and acceleration hub, in response to the teeming tech community of over 80 startups in Uyo. The transition was completed in 2016.
The Roothub incubation/acceleration method includes the provision of workspace, mentorship, business advisory, allied professional services -- like legal, bookkeeping branding etc -- and access to funding; in the process helping businesses transform from idea to execution.
About 5 startups are currently incubated at the Roothub.
OlotuSquare
Till today, OlotuSquare remains the most vibrant tech hub in the city of Port Harcourt and has since inception transited into a community that houses lots of business and tech organisations; fueling collaboration amongst these businesses.
As an entity, OlotuSquare offers training, incubation, co-working space, research, free consultation during office hours, tech expositions, among other tech support programs. OlotuSquare houses the Google Developer Group, Port Harcourt as well as the Java User Group, Port Harcourt.
The incubation hub, which was founded by Bruce Lucas, also runs a regular radio program on Rythm FM in Bayelsa and Aspire Radio in Port Harcourt.
Delta State Innovation Hub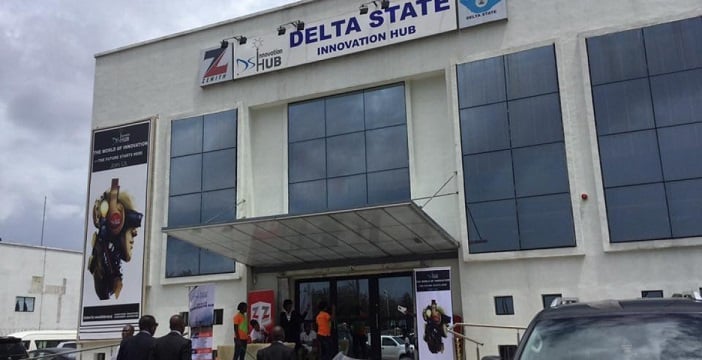 With its long history as an oil and agriculture producing state, Delta State finally made a glaring effort at connecting with the new era that is fueled by ICT empowerment. The result birthed what appears to be the first tech hub to be launched in Delta State.
Launched in July 2016, the Delta State Innovation Hub (DS-iHub) is not only a paradigm shift from "oil dependency to knowledge acquisition" but will be critical to the long-term economic growth and sustainability of the state through SME support and embracing technology.
Edo Innovates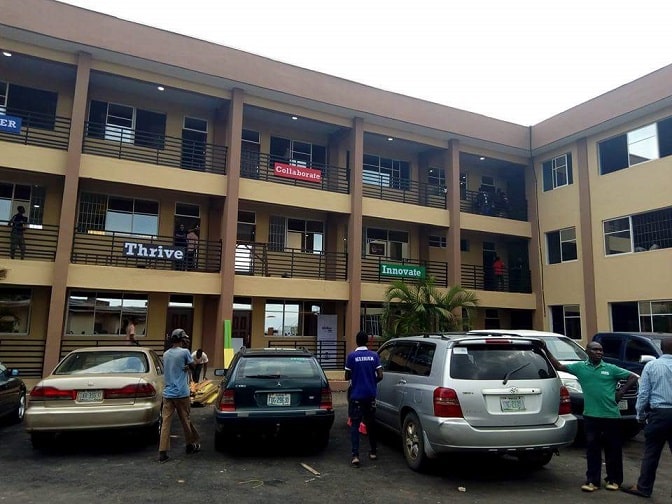 Edo State government is finally joining the ICT trend with its proposed plans to launch Edo Innovates, an innovation hub.
The hub, which will be launched on 14th of June 2018, is in line with the state government's vision to create 200,000 jobs by 2020. The hub will offer Digital Skill, business support services, startup incubation and business acceleration, mentorship, co-working spaces and entrepreneurship training
GIG Innovation Hub
Funded by the Edwin Ajaere Foundation, the GIG Innovation hub is a GIGM CSR initiative to empower students in secondary and tertiary institutions within its immediate environment. Through an annual curriculum, participants will take courses in both web development and programming.
Participants at this hub will be primed for active participation in advanced innovative fields such as Robotics and Artificial Intelligence. This will power new systems and unlock unimagined possibilities.
Focus Hub
The Focus Hub Nigeria, is a new technology entrepreneurship and social innovation hub, based in Port-Harcourt, with a mandate to create sustainable business models to solving development challenges encountered in the Niger Delta.
As a non-profit entity, its primary objective is to act as a community centre where startups, SMEs, entrepreneurs, IT developers and programmers, impact investors, students, corporate and private organisations meet and interact for the purpose of technology and knowledge transfer, mentoring, training, incubation and networking.
The ultimate objective, however, is to drive economic growth, create jobs and enhance the competitiveness of the Niger Delta.
Strategic Hub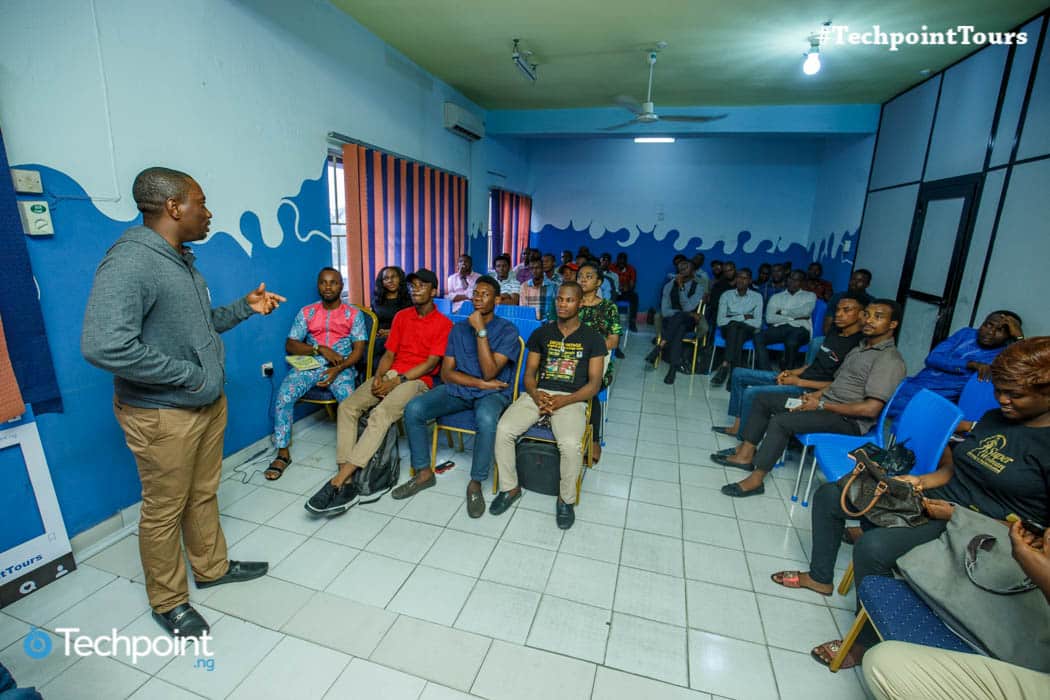 Strategic Hub was registered with CAC on the 13th of March 2015 and started operation as a business consulting and training company in December 2015. But on13th of February 2017 Strategic Hub kicked off
 its Innovation Hub and Co-working Space services.
Strategic Hub exists to provide a vibrant and innovative community of entrepreneurs, tech companies, inventors, government agencies and investors working together to bring new ideas to life. The hub is located in the oil-rich city of Port Harcourt and founded by Adeosun Sheriff.
South-East Nigeria
ROAR Nigeria Hub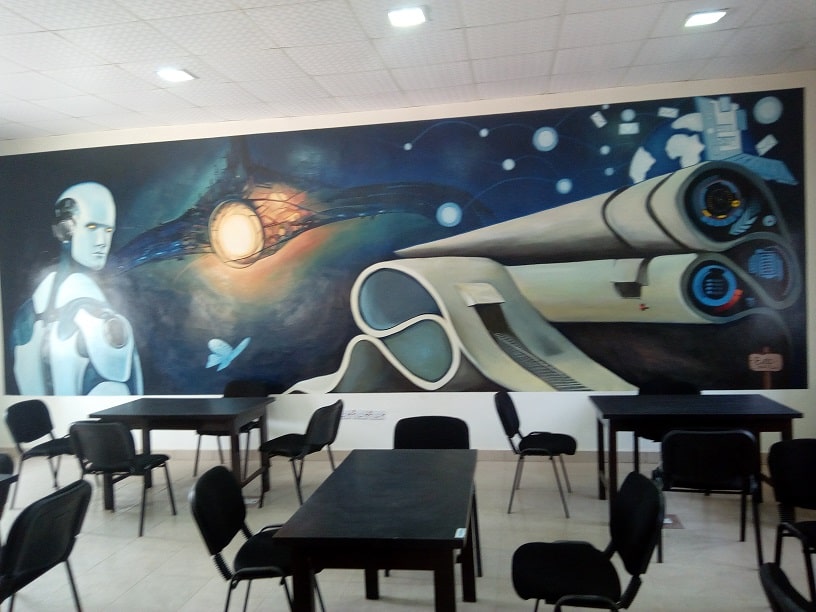 Roar Nigeria is a University based tech startup incubator established by the management of the University of Nigeria, Nsukka to bolster innovation amongst students and non-students in the university.
The major aim of setting the hub is to bring students together into teams to proffer innovative tech solutions to problems in the society. Not only that, the hub also make it possible and easier for researchers to collaborate with students to bring their products and innovations to market, instead of just being stashed away in a drawer.
Heartland Hub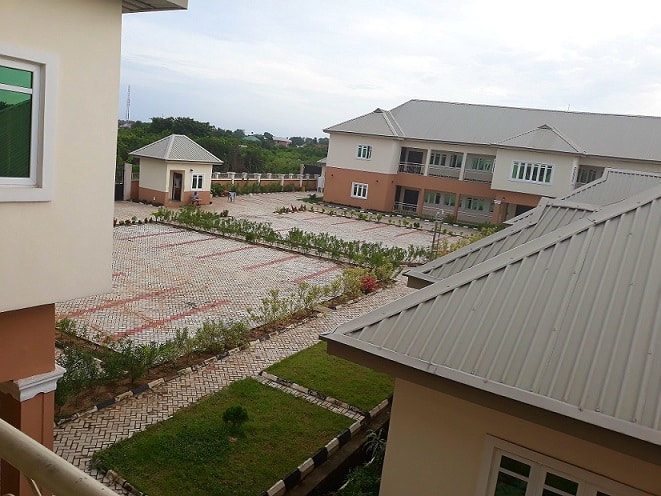 Heartland incubation hub was founded in September 2017 to reverse the trend of net migration of talent from the Southeast region of Nigeria.
The hub is a venture of Oluaka Institute  -- which is a centre for "technovation" (technological innovation) -- and enterprise education, housed in a purposely built state of the art facility located at Obinze, Owerri, South-East Nigeria.
The technology incubation hub is established primarily provide a support structure, mentorship and incubation services for young people in south-east Nigeria, who, having done well in hackathons in Lagos and Abuja, return back to the region.
Heartland incubation hub also provides coworking space facilities for startups, entrepreneurs and freelancers within the region. As part of an effort to support the startup ecosystem in Imo State, Heartland incubation hub host monthly tech meetup tagged #imostartupfriday to actively engage and grow the tech ecosystem in Owerri and the South East.
Innovation Growth Hub (IGHub)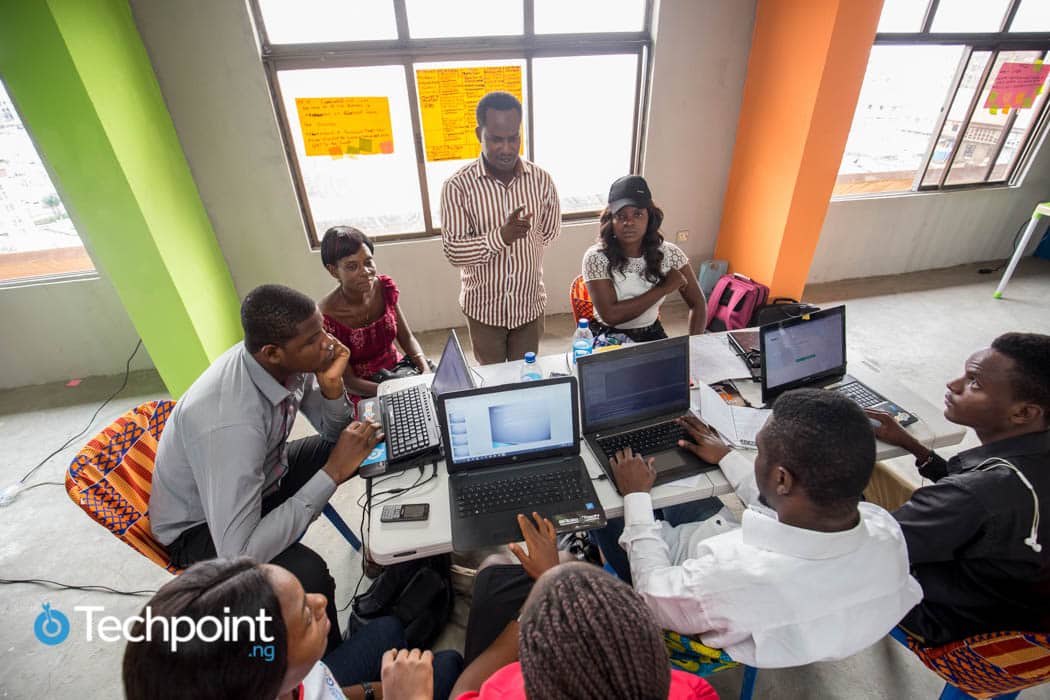 Founded by Daniel Chinagozi, IGHub works with startups at various stages of maturity by providing space, mentorship, Internet, power, training, business support services, warm Community and network for entrepreneurs, to mention but a few.
The hub is located inside the heart of Aba town, a city renowned for its entrepreneurship activities. IGHub is the first hub of its kind to come out of Aba.
South-West Nigeria
Wennovation Hub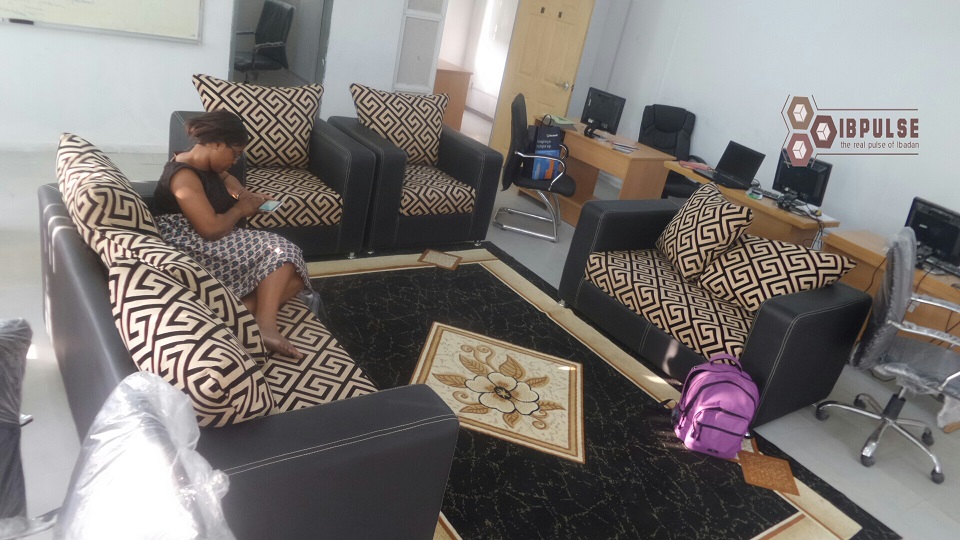 Wennovation Hub was founded by Sole Odetayo to serve as a beacon to the many young innovators and entrepreneurs springing up in the city of Ibadan. However, the hub also runs an office in Lagos, as part of efforts to inspire and empower African entrepreneurs.
Wennovation Hub focuses on social impact sectors including education, agriculture, healthcare and infrastructure with emphasis on creating jobs.
As an incubator/accelerator, Wennovation Hub provides a shared work environment where people meet, work, network, share ideas and collaborate on projects.
iDEA Hub
Located on the Herbert Macaulay road, Yaba, iDEA Hub provides support to digital entrepreneurs in the form of mentorship, co-working space, legal and other business support services.
With support from the government through the National Information Technology Development Fund (NITDEVF), the iDEA Hub spread its presence to Tinapa, Cross River, allowing it provide incubation, acceleration and mentorship services outside Yaba.
However, according to Helen Anatogu, CEO and program director, the iDEA Hub hasn't received any form of financial support from the government since 2014; a little over a year after launching in 2013.
Co-Creation Hub (CcHub)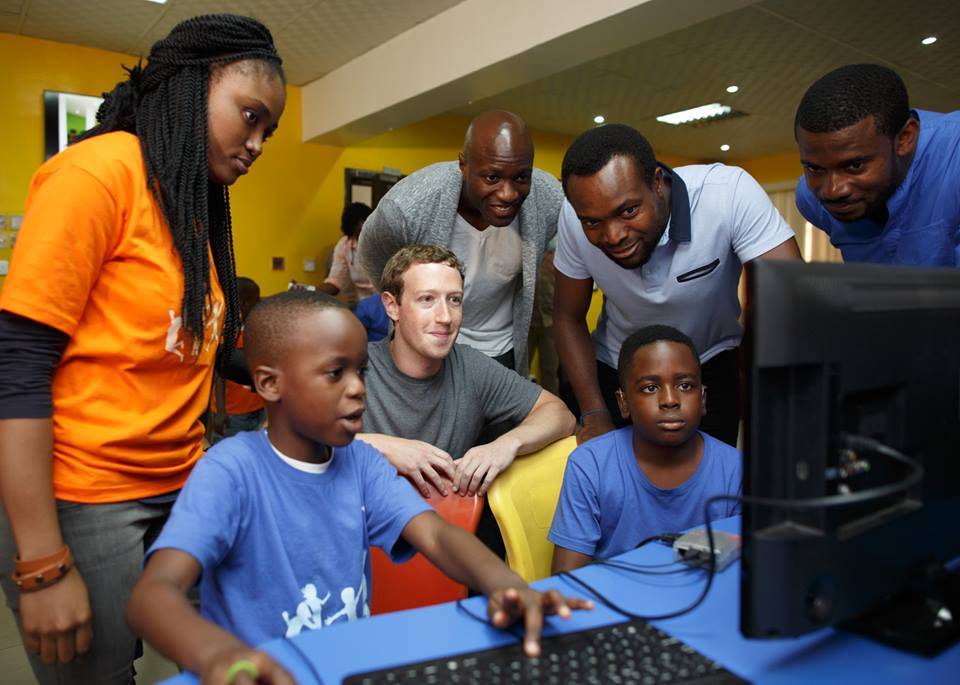 CcHub is widely credited for putting a physical location to what is commonly referred to as the technology ecosystem in Nigeria. Little wonder it was Facebook founder, Mark Zuckerberg's first stop during his visit to Nigeria.
It remains Nigeria's first open lab and pre-incubation space. The hub is designed to be a multi-functional, multi-purpose space where creative social tech ventures are catalysed. Not only that, it has become a go-to place for technologists, social entrepreneurs, government, tech companies, impact investors and hackers in and around Lagos to meet and co-create new solutions to the many social problems in Nigeria.
The CcHub was birthed by Bosun Tijani and Femi Longe with a $200,000 and $45,000 grant provided by the Omidyar Network and Indigo Trust respectively.
Notable ventures like BudgIT and Grit Systems emerged from the CcHub academy.
Leadpath
Having unveiled its $1.5 million accelerator fund on launch date, Friday 7th February 2014, Leadpath set out to power legendary companies in Africa by "bridging the gap between startups and market dominance".
Leadpath Nigeria is a seed capital fund that specialises in providing short, medium and long-term funding to small and medium-sized startup businesses in high growth technology areas such as software, web and mobile technologies.
With an average funding ranging from $25,000 to $100,000.00 available as seed investment, Leadpath's focus is on technology entrepreneurs solving real problems.
The accelerator is headed by Olumide Soyombo, Kazeem Tewogbade and Tope Ajao. Startups that are already in the Leadpath portfolio include Simer, URegista, Afriqbuy and Enreach.
AkureTechUp
AkureTechUp is a technology hub built by the Ondo state government in partnership with Federal University of Technology, Akure and two startups in the state (Planet NEST and Prunedge).
The hub is located in the botanical garden of the Federal University of Technology, Akure, Ondo state. It was built with the aim to provide support for youths in the state to incubate and accelerate their ideas, having access to necessary resources for their growth. AkureTechUp launched officially on February 23rd, 2018.
DevsDistrict Hub
Founded by Emmanuel Odunlade on Nov 14th, 2016, DevsDistrict Hub is a technology and social innovation hub in Akure, Nigeria.
DevsDistrict Hub provides businesses with tools they need for growth, and others services such as business mentorship, data gathering and analysis, market research and more.
Passion incubator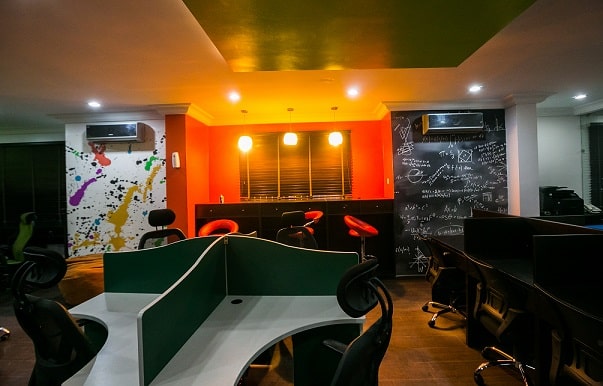 Popular for nurturing startups like Waracake, Talkingbookz, Beattrafik, Medrep, Easyspace and Stylista, the Passion Incubator was founded by Olufunbi Falayi and Taiwo Ajetumobi in 2014.
Running a 'cashless accelerator program', the incubator provides support for a wide array of entrepreneurs, helping them build Minimum Viable Products so as to enable founders focus on business development early on, in a bid to gain traction quickly.
After functioning as a tech hub for about 2 years, the Passion Incubator officially launched its co-working space, called Leadspace, in Yaba. With seed investment from Leadpath, the plan is to grow Leadspace into the single largest network of shared office facilities in Nigeria.
VerveTree
Borne out of an effort to launch Ogun state on the global technology map, VerveTree, an IT consulting firm in the state's capital, Abeokuta earlier in the month of March 2018 revealed plans to launch its first tech hub. VereTree hub, which is said to be launching in July, will go on to be a solution centre for the creative thinker and great innovations. It will also focus on harnessing the pool of talents in tertiary institutions (14 universities, 2 colleges of education, 5 polytechnics) within the state.
As at the time of updating the post, VerveTree had already hosted a major event in Abeokuta which was attended by prominent personalities in the tech space.
Ayoola Olaniyi, an ex-Project Manager at CcHub and Olanrewaju Olatunde are the brainchild behind the hub.
Premier Hub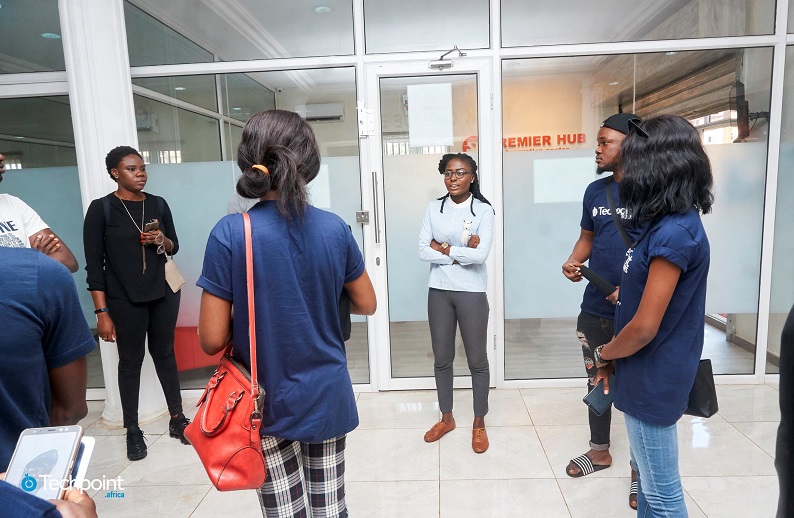 Premier hub was founded in August 2018 by Ibukun Obe. The innovation hub is located in Akure, the Ondo state capital.
Premier Hub to give Nigerian entrepreneurs the kind of knowledge and exposure they need to scale their businesses from one generation to other.
Premier Hub run several training  and incubation programmes for entrepreneurs. Starting with the recently concluded i-startup Southwest, an incubation programme for entrepreneurs in the South-Western region of Nigeria, in partnership with the federal government through the National Social Investment Programme (NSIC).
Impact Hub Lagos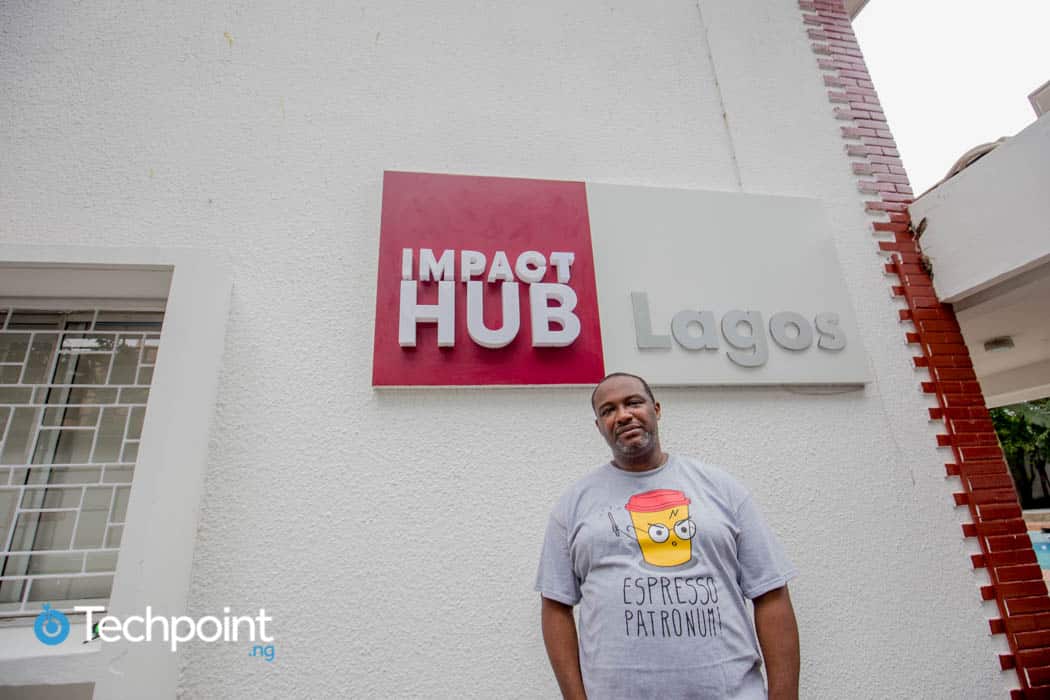 Impact Hub Lagos, which launched on the 29th of September 2017, is among a network of hubs under the global Impact Hub umbrella.
The hub aims to foster entrepreneurship among Nigerian entrepreneurs with a fundamental bias for social entrepreneurs solving real problems in the society.
Asides entrepreneurship, Impact Hub Lagos also focuses on empowering women in tech.
Artificial Intelligence Hub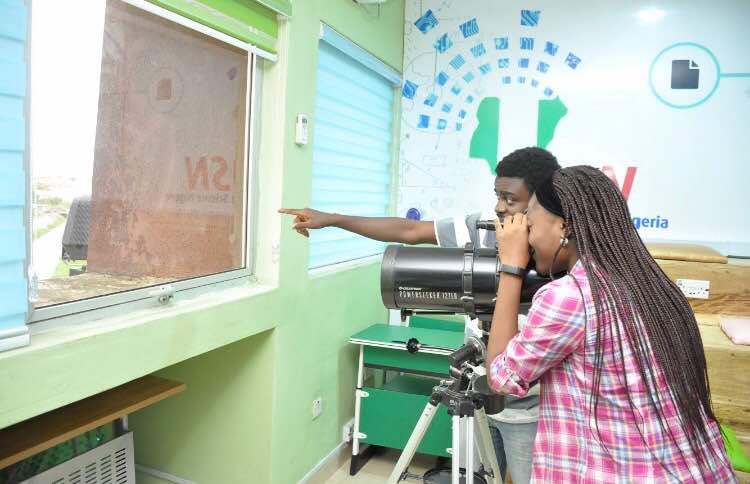 On Friday 8th of June 2018, the academia alongside experts from different sectors in Nigeria, including the tech community gathered at the University of Lagos to mark the launching of the first-ever Artificial Intelligence Hub in Nigeria.
Artificial Intelligence Hub, as it is so called, will serve as an avenue for developing the Artificial Intelligence cycle in the country by focusing on deep learning and encouraging young talent discovery within the innovation and data analytics space.
The hub is located inside the Human Resources Development Centre of the University of Lagos and would supposedly run classes for young students who are interested in building solutions using Artificial Intelligent. Mentors and lecturers from both the academic and tech community would then be invited to support these students.
Hebron Startup Labs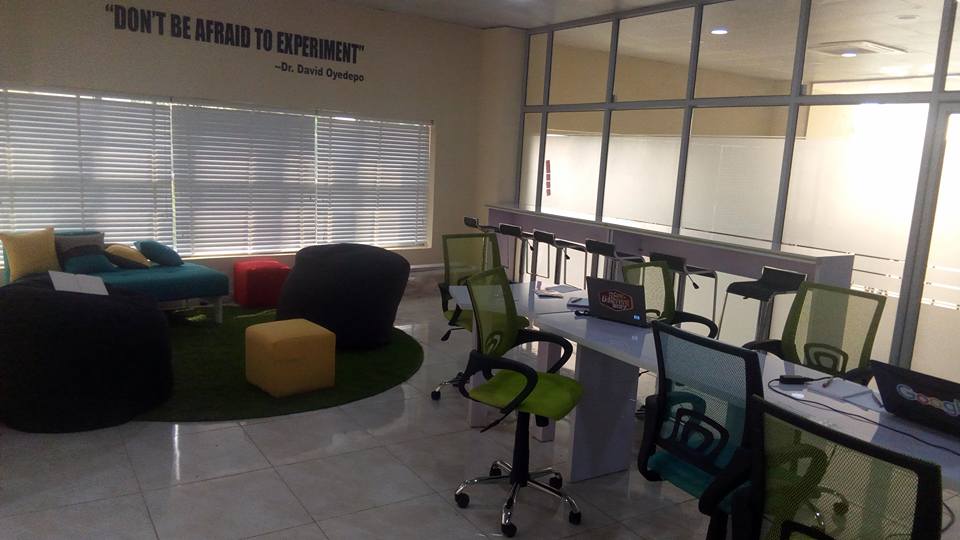 The Hebron Startup Labs is a living technology hub wholly funded and run by the management of Covenant University. Launched in March of 2017, it became Nigeria's first incubation hub run by a tertiary institution.
The core drive and motivation for setting up the hub was to help produce more entrepreneurs (regardless of their academic level) from within the institution rather than just having a certificate upon graduation and contributing in part to unemployment in the country.
Originally run as a part of the university's entrepreneurial curricular for students, the management of the hub decided to give it a more serious approach in 2015. But it wasn't until early in 2017 that they finally secured a workspace approved by the school authority to carry out full operations.
Project Enable Africa Hub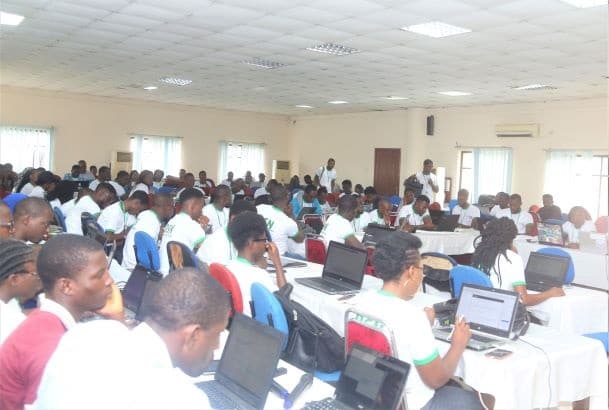 Enable Africa Hub is a disability-friendly digital hub aimed at promoting the access of young persons with disabilities to ICT skills and opportunities.
The project is supported by the United States government through the Alumni Engagement Innovation Funds and the US Consulate Small Grant. The hub, which is located at the Lagos State Secretariat of the Joint National Association of Persons with Disabilities (JONAPWD), New Oko Oba, Lagos was declared open by Darcy Zotter, the acting Consular General of the United States Consulate. Joining Darcy Zotter was a Director at the Lagos State Office for Disability Affairs (LASODA), Dr. Adebukola Adebayo, the Chairman of JONAPWD, Lagos, and Mrs. Adedoyin Beyioku-Alase.
NG_HUB
Facebook, in partnership with the Co-creation Hub, launched NG_HUB in Lagos, as part of its Nigeria Initiatives scheme. Situated along Montgomery Road, Yaba, Lagos, NG_HUB will provide a haven for startups to collaborate, learn and exchange ideas.
While launching, it partnered with seven technology incubation centres across each geopolitical regions in Nigeria to run virtual campuses or programmes of sort. NG hub in Lagos would then run as the Headquarter.