In what appears to be an aggressive takeover move, popular classified ads platform, OLX.com.ng recently bought over its competition TradeStable.com.ng, and then shut it down. Visitors to the TradeStable website are greeted with a modal box announcing the takeover.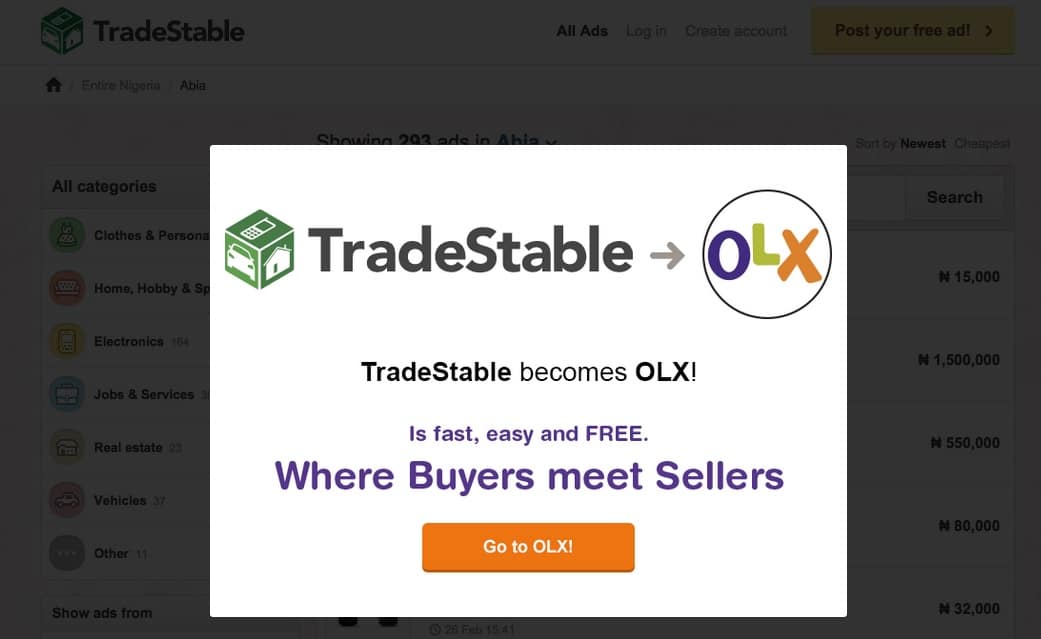 However, according to sources, operators of the two companies have been in talks for a while now. So the new development is not as sudden as it might appear.
Back in 2014, in a bid to reduce competition, Naspers and Schibsted, financiers of OLX Global and TradeStable respectively, announced a partnership with Telenor and Singapore Press Holdings to establish joint ventures of their classified ads platforms in Brazil, Indonesia, Bangladesh and Thailand. There was however no mention of Nigeria or any African country, which is why the TradeStable Nigeria takeover is a little of a shock.
What this probably means is that, in the following weeks and months, we can expect to see more mergers in countries where the two companies operate.