L-R:Chairman, Rentease, Adegbenga Alamu and Managing Director, Rentease, Tope Adewoye.
Rentease, a Nigerian property technology company, made a resounding entry into the real estate landscape with its official market launch on Friday, November 10th, 2023. The unveiling event, hosted at the Zone Tech Park Gbagada, marked the introduction of innovative solutions catering to renters and the broader real estate sector in Lagos and across Nigeria.
By establishing a model that gives tenants the convenience of managing their rent through monthly repayments, Rentease offers a ground-breaking solution to the renting dynamics in Nigeria. This revolutionary strategy is poised to redefine the rental experience, offering both tenants and property owners unparalleled convenience and financial flexibility. With Rentease's innovative credit structure, tenants can easily set up automatic monthly payments and track their rental history. Additionally, property owners benefit from a streamlined process that ensures consistent cash flow and reduces the risk of late or missed payments.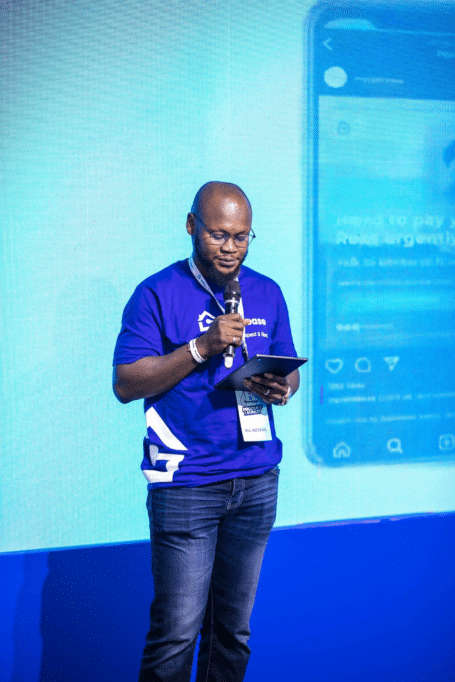 Rentease's market launch showcased its commitment to revolutionising the way Nigerians rent properties by offering a seamless and transparent platform. With its user-friendly interface and extensive property listings, Rentease aims to simplify the rental process and provide renters with a wide range of options to choose from.
The gathering, which drew notable figures including Rentease Chairman Adegbenga Alamu, Managing Director Tope Adewoye, Lafarge Representatives, Ecraan Members, potential customers, and members of the press, showcased the company's pioneering approach to simplifying the rental process.
"We aim to introduce a monthly rental payment culture aligned with international norms, simplifying the lives of the average Nigerian. Our approach begins with tenants, paving the way for landlords to embrace this transformative change," expressed Tope Adewoye, Managing Director, Rentease.
The strategic entry of Rentease into the market is a proactive response to the evolving landscape of the Nigerian real estate market. By leveraging cutting-edge technology, the company seeks to augment transparency, operational efficiency, and financial accessibility within the sector.
As Rentease assumes a pivotal role in the Nigerian property technology sector, the company is dedicated to reshaping the Nigerian property landscape and revolutionising how individuals engage in property transactions. With a commitment to continual innovation and prioritising customer satisfaction, Rentease aspires to emerge as a trusted partner, reshaping the dynamics of real estate in Nigeria.
"Rentease is committed to providing homes and solutions for Nigerians, and this is only the start. We have a range of innovative products in development that we are excited to release into the market." affirmed Rentease Chairman, Mr. Alamu.
Rentease stands poised to significantly impact the lives of Nigerians by introducing an easier monthly rent payment system, freeing them to focus on broader financial goals.
Visit https://www.myrentease.co/ for more information.
Instagram: @myrentease