The Conrad Foundation honors the legacy of Apollo 12 astronaut, Charles "Pete" Conrad, and his four decade passion for innovation and entrepreneurship. It was founded in 2008 by his wife Nancy Conrad, a teacher, education activist and Chairman of the Foundation. Charles "Pete" Conrad was the third man to walk on the moon and the commander of Apollo 12.
The foundation organizes the Conrad Spirit of Innovation Challenge annually as part of its mission to inculcate a culture of innovation and entrepreneurship amongst students. The Conrad Foundation is backed by the National Aeronautics and Space Agency (NASA), America's Navy, Kennedy Space Center Visitor Complex, The Scientific Research Society, U.S Space and Rocket Center, and several other companies, agencies and foundations.
The Conrad Foundation's Spirit of Innovation Challenge (SOIC) presents high school student participants with a very broad challenge: create an innovative product that provides solution to a real-world problem such that someone can pay for it, by applying principles in science, technology, engineering and math.
The Conrad Challenge is an annual, multi-phase innovation and entrepreneurial competition that brings together a dynamic community of innovators and entrepreneurs driving a collaborative movement to develop extraordinary and viable solutions to benefit our world in one of four areas: Aerospace & Aviation, Cyber Technology & Security, Energy & Environment, and Health & Nutrition.
But they're not just asked to complete a science project: they are required to conduct research to determine their creation's potential market impact and develop a full business plan.
Utilizing a network of world-renowned scientists, engineers, academics, and business leaders, the Conrad Foundation connects the student teams with mentors to assist in making their ideas a reality. A panel of experts selects the top entries to attend the annual Innovation Summit, hosted at Kennedy Space Center Visitor Complex, where students present their technologies as power pitches to an audience made up of guests who have been among the foremost science, business and academic leaders in the world.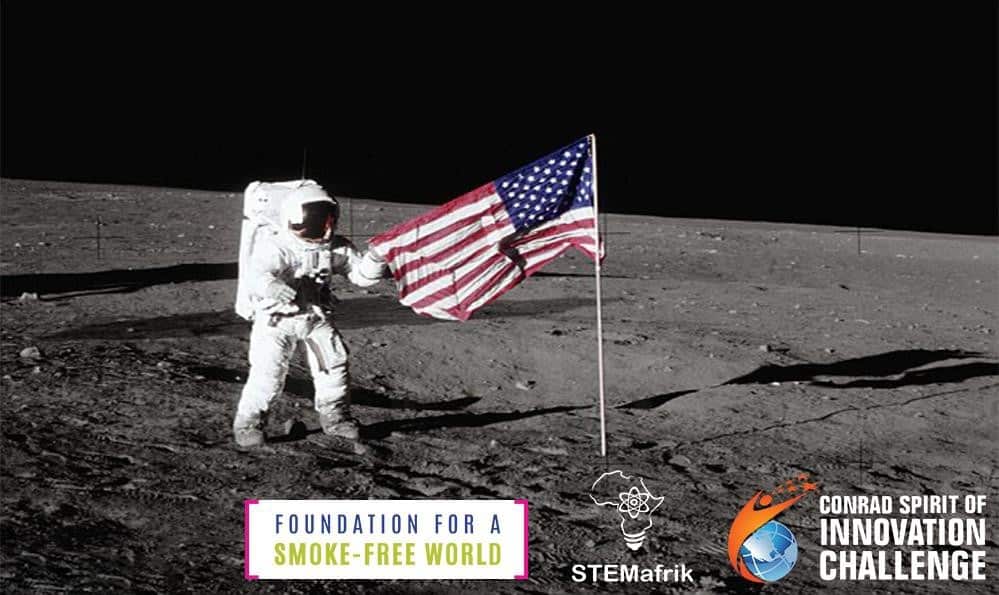 Registration is open to all High school students. See the categories here:
Smoke-Free World The global decline of smoking will have many positive health impacts, but will bring negative economic consequences to tobacco farmers, many of whom are in developing nations. Students are invited to design 21st century solutions to re purpose global farmland that is currently used for tobacco production, especially in African countries.  Visit the category page here.
Our friends at the Foundation for a Smoke-Free World bring this special category to you.  Learn more here www.smoke-freeworld.org
Aerospace & Aviation
Describes the human effort in science, engineering and business to fly in the Earth's atmosphere and surrounding space. Aerospace organizations research, design, manufacture, operate, or maintain aircraft and/or spacecraft.
Examples include : avionics, aerodynamics, human factors/cockpit design, and propulsion systems.
Cyber-Technology & Security
is information technology and security as applied to computing devices, as well as computer networks such as private and public networks. The field covers all the processes and mechanisms by which computer-based equipment, information and services are protected from unintended or unauthorized access, change or destruction. The field also includes protection from unplanned events and natural disasters.
Examples include : artificial intelligence applications, network defense systems, counter intelligence technologies for government, data-driven energy management technologies, smart security technologies, and database models to track, predict, and categorize natural disasters.
Energy & Environment
Includes all fields that study the human use of natural resources and the impact of human activity on the environment.
Examples include : energy storage, energy efficiency, renewable resources, sustainable land use, recycling solutions, environmental health, water resources, biodiversity, climate change, waste management, and other clean technology innovations.
Health & Nutrition
Encompasses fields of study regarding the human body and behavior as they relate to wellness and medicine.
Examples include : prosthetics, nutrition science, exercise science, medical technology, hunger solutions, mental health, assistive technology, healthcare services, healthcare safety, and biomedical engineering.
Click here to get started. To receive a special fee waive for registration, contact henry@stemafrik.org
Deadline: NOVEMBER 6, 2017 at 11:59 PM ET. Any adjustment in the Deadline will be communicated to you through STEMafrik.org or at http://www.conradchallenge.org/.
Teams must consist of 2-5 students, ages 13-18.
Each team must have a coach or supervisor, 18 years or older, to help them along the way. Registration fee of $250 per team will be required.
(Note: To be eligible to receive a fee waive, Contact  henry@stemafrik.org.)
Semi-Finalist teams compete for the opportunity to present their product/service during the
Innovation Summit at the Kennedy Space Center!
Finalist teams will compete to be recognized as "Pete Conrad Scholars" in addition to anticipated awards from sponsors that may include seed funding grants, investment opportunities, patent support, business services and scholarships to support the growth of their concept into a real business.
If you are applying as a Nigerian team and you need any assistance (fee waive, IP video tips, team coaching, etc), contact henry@stemafrik.org, kossy@stemafrik.org or visit http://stemafrik.org. All for FREE.