გამარჯობა,
During my illness, I realised how important it is to watch what I consume. My body rejects some foods, which is surprising for someone with little to no cooking skills but a strong desire to learn. (Nah, don't give me that look. 😏 I'm not that bad; I can try.)
Previously, a doctor gave me a list of foods to avoid, which made me wonder what else I would eat. Anyway, I have come to terms with the fact that I need to be more deliberate about what I feed my body and mind. You should, too.
By the way, I'm sure you enjoyed the newsletters from Bolu and Ogheneruemu. Send a shout-out to them because they are the best. 😊 Okay, send one to Chimgozirim, too. He worked behind the scenes. 😂
If you don't have plans for the weekend, maybe you can rest and join Nifemi and Bolaji Shote, Senior Human Resources Consultant, tomorrow, Saturday, September 16, 2023, by 5 p.m. WAT on Zoom. They'll be diving deep into actionable strategies on maintaining a healthy workplace tailored for the African context. To attend, register here.
Here's what I've got for you today:
Flutterwave plans to invest $50m in Kenya
Pick n Pay launches PayJustNow
Liquid launches two terrestrial routes
Flutterwave plans to invest $50m in Kenya
Two days ago, in a media interview in Nairobi, Olugbenga Agboola, Flutterwave's Chief Executive Officer (CEO) and Co-founder, disclosed the company's plan to invest $50 million in Kenya.
Remember, in April 2023, Flutterwave announced plans to set up an East African office in Kenya.
As Agboola reiterated the company's intention to open a new office in Kenya, he also said Flutterwave would expand its infrastructure and hire staff there. Interestingly, the fintech currently has 27 employees in Kenya.
The fintech startup has applied for a payments service provider licence and a remittances licence to allow electronic funds transfers, money deposits, and withdrawals.
Consequently, Flutterwave will invest in the country once it gets its licence.
This news comes after the company's first-name approval from the Central Bank of Kenya (CBK).

Sidebar: On September 4, 2023, Flutterwave launched Swap, backed by the Central Bank of Nigeria (CBN), as a digital platform for Nigerians to gain immediate access to foreign currency at competitive exchange rates.
Pick n Pay launches PayJustNow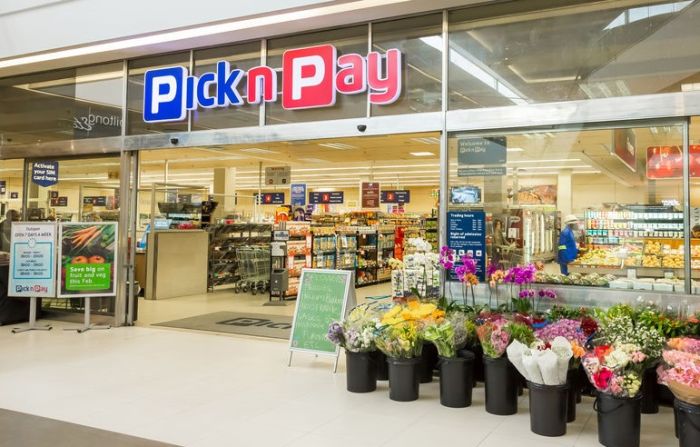 Pick n Pay, a South African retailer, has introduced PayJustNow, a buy now, pay later service, at its hypermarket locations.
With PayJustNow, customers can purchase electronics, mobile devices, home appliances, clothing, and other high-ticket non-food items on credit with an option to split payments into three convenient instalments.
Customers will pay 34% of the total payment upfront, and the other two, each for 33%, will be due on the same dates as their upcoming paychecks. Pick n Pay said the service is free and interest-free
While the service is available online, PayJustNow will be accessible in-store for products with the company's logo on them. Customers will scan the QR code on these products via the PayJustNow app.
The application process takes less than 10 minutes to complete, and eligible customers will receive a special WiCode generated by the PayJustNow app that will allow them to purchase at the Pick n Pay checkout within 15 minutes.
What's more, the company claims it will extend the service to its clothing division.
Liquid launches two terrestrial routes
Liquid Intelligent Technologies (Liquid) has launched two terrestrial routes linking Kenya to Ethiopia and Zambia to Malawi.
The first route is a 1,000-kilometer fibre connection between Ethiopia and Kenya, and the second is a 711km fibre network that supports the fibre route between Zambia and Malawi.
Expectedly, the fibre connection between Kenya and Ethiopia will promote greater business cooperation between the two nations. Besides, Ethiopian businesses now have access to Nairobi's data centres and cloud.
Liquid, Kenya Electricity Transmission Company (KETRACO), and Ethiopia Electric Power (EEP) partnered to complete the fibre-optic link from Kenya to Ethiopia.
The new link, which has a four-terabyte-per-second capacity, completes the existing terrestrial routes, increasing data traffic along the route.
The Zambia-Malawi fibre route connects the two countries to South African content caches and data centres.
Sidebar: In April 2023, Liquid disclosed plans to sign a Memorandum of Understanding with the Zambian government to build a data centre there.
In case you missed it
What I'm reading and watching
Opportunities
Have a fun weekend!
Victoria Fakiya for Techpoint Africa.