Kon'nichiwa
WhatsApp is testing more advanced text formatting, such as syntax-based formatting for quotes and bullet lists.
Users must format text using a series of operators, including " ", *," and /, that surround the text to be formatted.
The advanced text formatting is not uncommon. Apps like Slack and Google Chat offer syntax in addition to a formatting bar.
WhatsApp also supports syntax for basic formatting such as bold, italics, and strikethrough.
Here's what I've got for you today:
Somalia bans TikTok, Telegram
Zanifu's $11.2m pre-Series A
Ride-hailing drivers in Nigeria get a new name
Somalia bans TikTok, Telegram
Internet Service Providers in Somalia have until August 24, 2023, to block access to social media platforms — TikTok and Telegram — and an online betting site, 1Xbet, or face legal repercussions.
The Minister of Communications and Technology, Jama Hassan Khalif, said al-Shabaab and other organisations use these apps to disseminate violence, propaganda, and false information.
Al-Shabaab, for example, frequently posts videos on TikTok and messages on Telegram to demonstrate their attacks, recruit new members, or threaten their enemies.
For context, al-Shabaab means "the youth" in Arabic. It first appeared as the radical youth wing of the now-defunct Union of Islamic Courts in Somalia, which ruled Mogadishu, the nation's capital, in 2006 before Ethiopian forces drove them out.
Here's another reason: The government says they expose children to depraved material, including pornography, gambling, and drugs. They also cause people to lose sight of their religious and cultural values.
How are people reacting to this news? While some support it and argue that the ban will protect the nation's security and morality, others contend that it violates their right to free speech and access to information.
They add that al-Shabaab and other groups can still communicate using other platforms and methods. Do you agree? Is a ban on these apps the way forward?
Sidebar: Briget Connect Consultancy CEO, Bob Ndolo, submitted a petition to National Assembly Speaker, Moses Wetang'ula, to ban TikTok in Kenya.
 Zanifu's $11.2m pre-Series A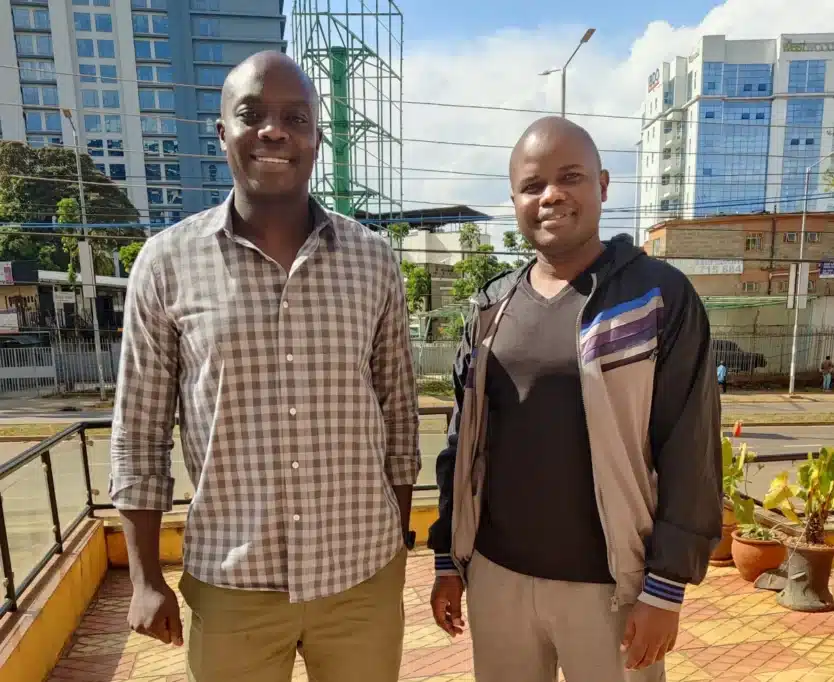 Kenyan fintech startup, Zanifu, has raised $11.2 million in debt-equity funding in a pre-Series A to expand its solutions to distributors and scale its operations in Kenya.
Founded by Steve Biko (CEO) and Sebastian Mithika in 2017, Zanifu provides inventory financing to micro, small and medium-sized enterprises (MSMEs).
It targets businesses that struggle to secure credit from formal lenders due to a lack of structure, accounting records, and assets suitable for use as collateral.
Depending on the company size, distributors may receive up to $10,000 in stock financing, and retailers receive goods worth $200 to $500.
Due to Zanifu's expansion, 500 distributors have joined its clientele, and 13,000 microbusinesses have received credit from the company.
Monthly interest rates range from 5% to 6%, and a 99.2% repayment rate has been reported thus far due to several factors, including Zanifu's underwriting algorithm.
The company also plans to use the funds to provide additional financial services, such as insurance, and develop tools to, for example, assist businesses with inventory management and bookkeeping.
Ride-hailing drivers in Nigeria has a new name
In Nigeria, drivers for ride-hailing apps like Bolt, Uber, and InDrive have united under a new union, the Amalgamated Union of App-based Transporters of Nigeria (AUATON).
Formerly known as the Amalgamated Union of App-based Transport Workers of Nigeria (AUATWON), the union had a narrower focus and included all transporters.
Following the Nigerian Ministry of Labour's approval of AUATON, the General Secretary of AUATON, Ibrahim Ayoade, said the union will now cover all gig workers engaged in the transportation industry, not just drivers.
Just as they did when they were previously under AUATWON aegis, ride-hailing drivers can successfully organise, protest, and demand their rights.
What's more, Ayoade said the process to become a trade union by the government began in 2016.
In case you missed it
What I'm reading and watching
Opportunities
Have a wonderful Tuesday!
Victoria Fakiya for Techpoint Africa.