The social commerce market is growing rapidly as consumers increasingly make purchases directly within social media platforms. According to recent research, the global social commerce market is projected to reach $604.5 billion by 2027, up from $492.2 billion in 2021. This represents a CAGR of 3.7% over the forecast period.
Social commerce is gaining momentum in Nigeria with the rapid growth of social media usage. Nigeria has over 33 million social media users, with the majority active on Facebook, Instagram, Twitter, and WhatsApp.This presents a strong opportunity for social shopping.
The Nigerian e-commerce market is projected to reach $75 billion by 2025, up from $12 billion in 2018. The market is being driven by increased internet penetration, smartphone adoption, and a young digitally savvy population.
According to this report, a whooping 357 Million Naira was reported as a scam for individuals that bought items from sellers on Instagram, 84 million Naira was attributed to Unsatisfied transactions while 273 million Naira accounted for outright scams between 2020 - 2021, Most Nigerians experienced either of this category of scam while buying from social media sellers.
Vendorstack aims at solving the core problem of fraud and distrust that exist in the social commerce space.
Vendorstack, a cutting-edge social commerce solution, emerges as the answer to Nigeria's online fraud and trust challenges. Designed to establish a central order system,The platform enables an end to end smooth seller and shoper experience by protecting both the buyer and seller throughout the shopping journey.
The platform provides an All in one end-to-end business management (Inventory management,product listing, invoice, Chat, realtime order notification, storefront,and secured payment option) for the Vendors which eliminates the repeated process of making sales to their customers , guarantee a seamless payment acceptance and access to new customers base.online shoppers can confidently buy from sellers on vendorstack without the fear of being scammed or not getting value for their money.
Vendorstack is set to revolutionize the online selling landscape in Nigeria. Say goodbye to e-commerce obstacles and embrace a seamless and trustworthy selling experience with Vendorstack.
Nigeria has over 44 million social media users, the highest in Africa. Nigeria also records the highest number of minutes spent on social media compared to any other part of the world. All these portends to a very positive sign for the social commerce landscape in Nigeria, one in which Vendorstack is ready to harness.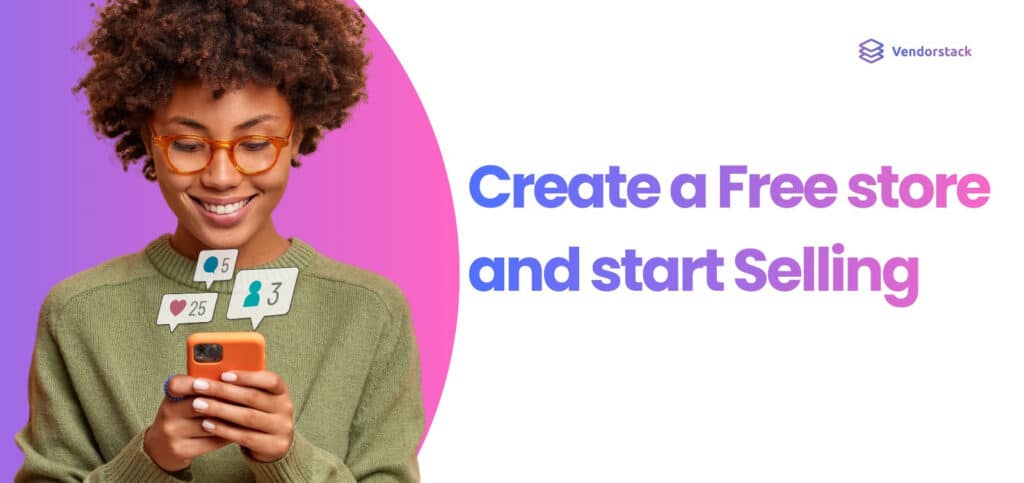 Vendorstack's co-founders, Ifeoluwa King, and Kazeem Olanipekun reassure businesses that they can sell products online without fear of scams and getting value for their money(what I ordered Vs what I got). The platform's focus on protecting its users and providing essential tools for online success has earned them trust in the e-commerce landscape. With an ongoing dedication to improving its services, Vendorstack stands as a reliable and supportive partner for businesses in today's online space.
Vendorstack stands as a game-changing force in the Nigerian e-commerce landscape, addressing crucial issues like online fraud and lack of trust. By providing vendors with an intuitive interface, access to a large audience, and a range of powerful tools, Vendorstack empowers businesses to flourish and thrive in the digital realm. As we embark on this transformative journey together, let Vendorstack be the catalyst for growth, forging a new era of trustworthy and prosperous social commerce in Nigeria. Join us today and unlock the full potential of your online business with Vendorstack!
To sign up as a vendor, visit; www.getvendorstack.com or download the app from;
Google Play Store https://play.google.com/store/apps/details?id=com.vendorstack
Apple AppStore https://apps.apple.com/us/app/vendorstack/id1672838351
For more info, please follow vendorstack on all its social media platforms;
Facebook: @vendorstack Twitter: @vendorstack Instagram: @vendorstack