Chevron Nigeria Limited (CNL) in partnership with Nigerian National Petroleum Limited (NNPCL) in collaboration with STEAM Fun Fest organized the Project iCommunity STEAM Competition. 500 students from public schools under Lagos State Education District III recently participated in an inspiring STEAM competition aimed at cultivating critical thinking and problem-solving skills among young students.
Project iCommunity organized by STEAM Fun Fest in partnership with Lagos State Education District III, STEAM UP Lagos began with a teacher training session for 20 teachers and four (4) weeks of design thinking training for students in 10 schools across the district.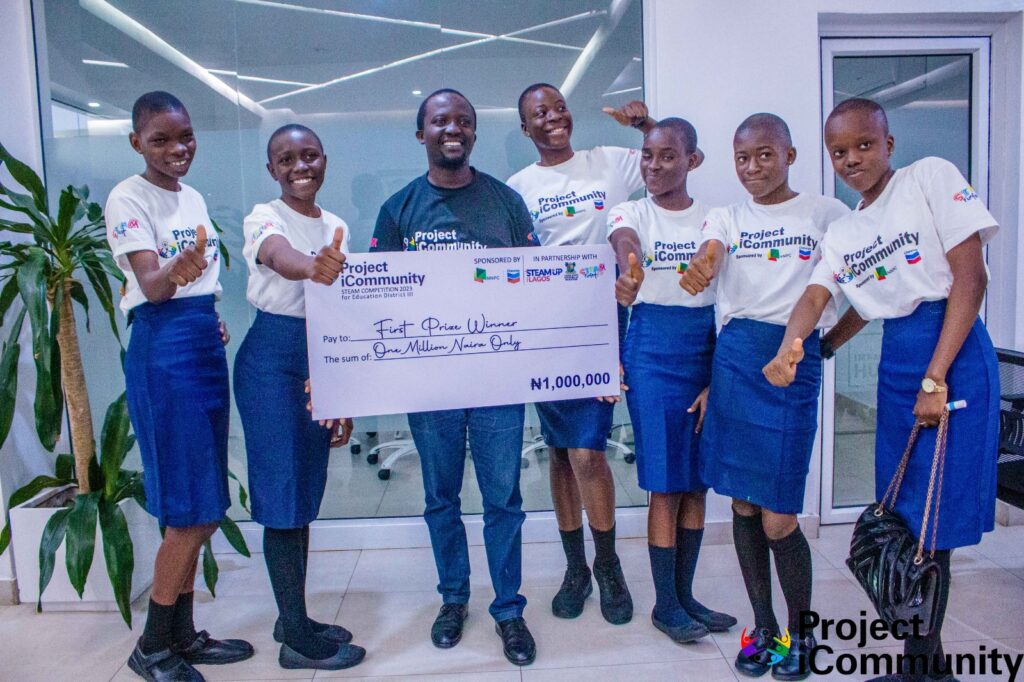 The final stage of the competition took place on Saturday, July 8, 2023, during which the selected schools presented their prototype projects to a distinguished panel of judges, education experts, and sponsoring organizations.
Lagos State Senior Model College, Badore won the STEAM competition for their exceptional Battery-Powered Hot Water bottle project, receiving a grand prize of 1,000,000 naira. Kuramo Senior College High School, Victoria Island secured the second position with their impressive Wireless CCTV camera project, winning a prize of 500,000 naira. King Ado Senior High School received the 3rd place prize of 250,000 naira for their Wooden Walking Way project, while Girls Senior Academy Lagos Island, with its Educational Learning App, and Government Senior College Ikoyi with its Solar Powered Electric Bulbs project both won 100,000 naira, respectively as 4th and 5th place winners.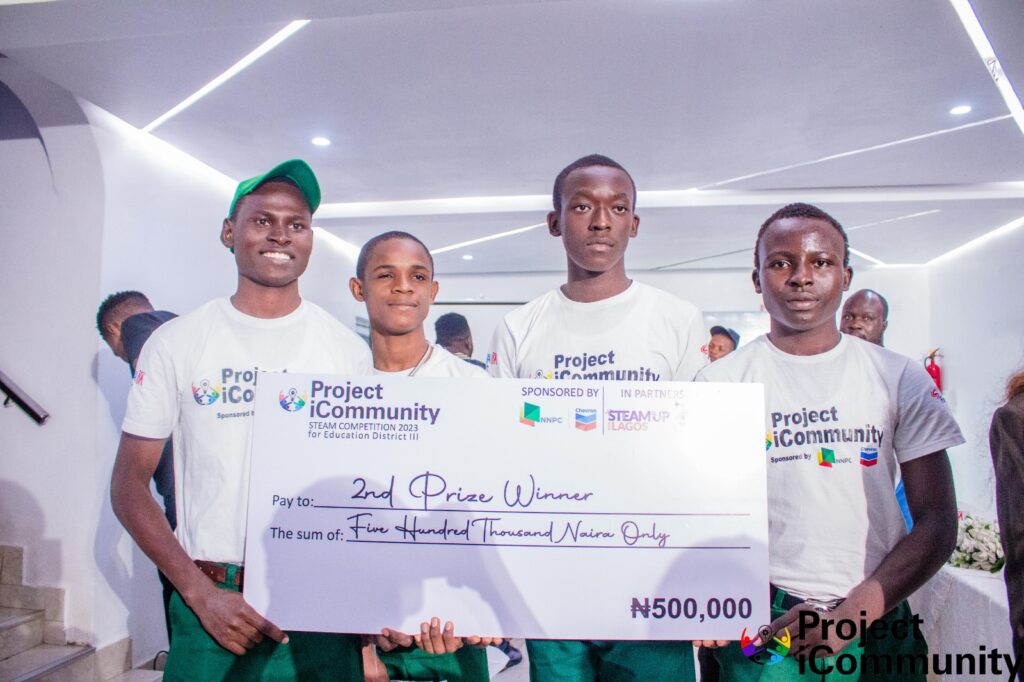 All 10 projects showcased ingenuity and a commitment to addressing critical challenges. According to Jadesola Adedeji one of the organisers of STEAM Fun Fest, "We are extremely proud of the outstanding achievements demonstrated by all the participants. In this year's STEAM competition, our primary objective was to ignite a profound passion for learning, problem-solving, and innovation among the young minds of Lagos. The inspiration we drew from the students' enthusiasm has motivated us to strive for more, with the hope of expanding this initiative to schools not only within Lagos but throughout Nigeria."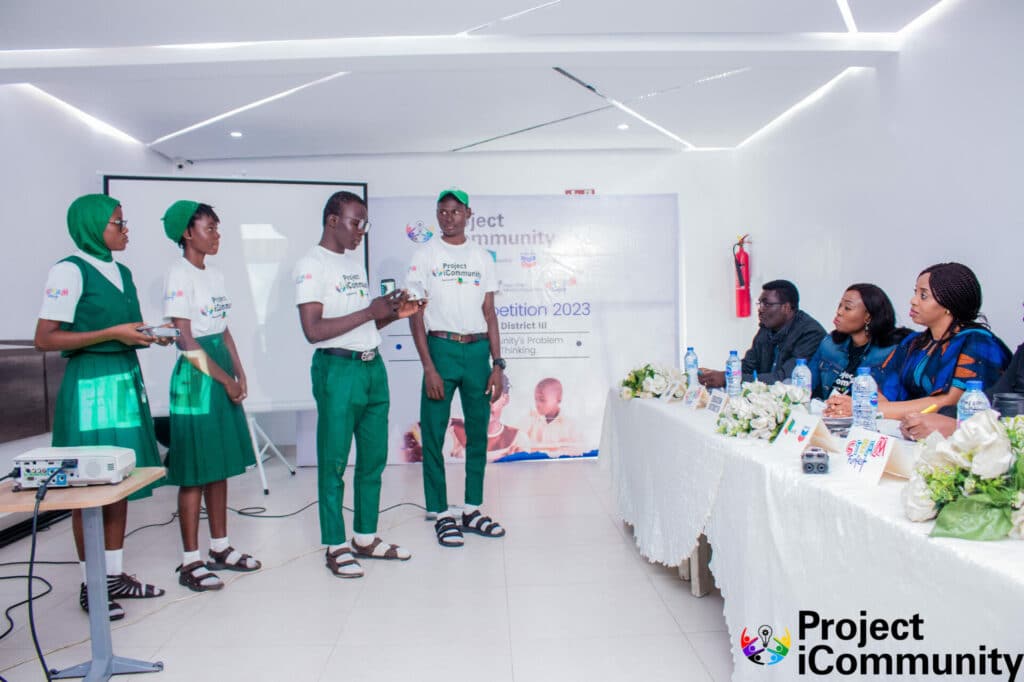 She thanked Chevron Nigeria Limited, Nigerian National Petroleum Limited (NNPCL), and Texaco Nigeria Outer Shelf Limited (TNOS), for their support and sponsorship, which ensured the success of the STEAM competition. "Their commitment to nurturing the talents of young students and promoting education in Lagos is greatly appreciated," she added.
STEAM Fun Fest is a partnership by four (4) leading Edtech companies - 9ijakids, STEM-METS, Edufun Technik, and Sabiteach.