Will you miss me when I'm gone?
Earlier this month, someone asked me and some other people this question. Unlike most of the others who first expressed surprise or curiosity, I responded in the affirmative before asking why. 😂
As you might have guessed, I'll be away for a while — just a week. My coworker, Bolu, will fill in for me beginning tomorrow. Treat him nicely. I'm sure you'll enjoy his newsletters because he is a fun person. 😂

I'll see you next week Tuesday, okay? And if you won't miss me, that's fine. 😭Please, open the newsletter this week, and send your friends and haters this subscription link.
Here's what I've got for you today:
South African telco to launch locally manufactured smartphones in September 2023
FCT's Commissioner of Police warns Nigerians
Airtel Uganda to launch 5G
South African telco to launch locally manufactured smartphones in September 2023  
South African telco, Bam Telecoms, plans to launch its locally manufactured smartphone line in September 2023.
One report shows that 43.48 million South Africans (72.3% of the population) use the Internet as of January 2023.
The black-owned telco intends to close the digital divide in South Africa by giving the local market affordable, quality, 4G-enabled phones, tablets, and smart technologies.
How will it accomplish this? The telco says it will realise this via partnerships. It has partnered with local and international players, including ZTE, Dahua Technology, Digit, Bam Forensic Institute, and Providence Software Solutions.
Currently, Bam Telecoms runs two factories in South Africa, one in the Eastern Cape's East London Industrial Development Zone and the other in KwaZulu-Natal.
But because it is still assembling devices in China, it hasn't started production yet.
Its research and development unit, focused on creating "advanced devices by South Africans for Africans," is located near the company's head office in Rosebank, Johannesburg.
Sidebar Alert: In May 2023, the Kenyan government announced that it would release its first consignment of one million locally assembled smartphones in July at a retail price of $40 (Ksh 5,506).
This is the last day of July and the government has yet to announce the launch. Or will it do that today?
This makes me wonder if Bam's locally produced smartphone line would be available by September. I believe time will tell.
FCT's Commissioner of Police warns Nigerians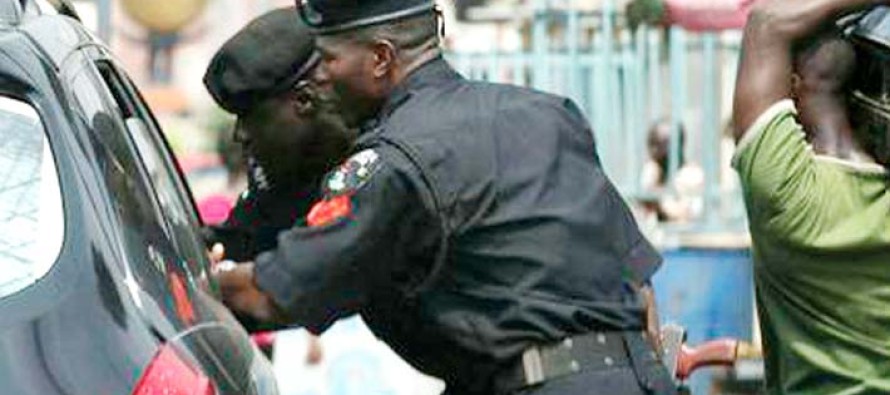 A bird told me last week that some Nigerians have been using the Federal Capital Territory's (FCT) police emergency numbers to obtain loans from digital lending platforms.
I couldn't help but laugh. "Is this the way forward, Nigerians?" I wondered. 😂
Jokes apart, the FCT Commissioner of Police, Haruna Garba, revealed this last Friday. He added that non-state actors had also been using the police emergency lines for pranks aimed at misleading the public and those applying for loans.
He warned those involved to stop and only use the lines for their intended use because the police would deliberately apprehend and prosecute those responsible for these illegal activities.
Sidebar Alert: In July, the Federal Competition and Consumer Protection Commission (FCCPC) announced that it'd ask Google to remove loan apps that harass customers from its Play Store.
Airtel Uganda to launch 5G
This week, Airtel Uganda intends to deploy 5G gear at 50 sites throughout central Kampala, including Parliament Avenue, Fairway, Speke Apartments, and Crested Towers.
After conducting successful tests at 11 sites in Kampala, the telco declared on February 21, 2023 that their 4G network was 5G ready and that they had applied for the necessary spectrum to begin implementing this ground-breaking technology.
Airtel Uganda's Managing Director, Manoj Murali, said that by the end of 2023, they will have expanded to other major towns in deeper regions.
Murali also noted that Airtel would soon communicate a list of its rollout plans and would launch each of its more than 2,500 sites across the country one at a time.
At the government's auction last month, Airtel and MTN won 5G frequencies in the country. The Uganda Communication Commission (UCC) granted the operators spectrum access, allowing them to begin their 5G rollouts, with MTN launching soon.
Last week on Techpoint Africa
What I'm reading and watching
Opportunities
Have a productive week!
Victoria Fakiya for Techpoint Africa.