Africa's digital marketplace, The OwletApp , relaunches its operations to ease shopping across the African continent.
The OwletApp has rolled out significant functional change with distinct interfaces tailored specifically for merchants and buyers' unique needs and preferences. Merchants now have access to a dedicated app interface, empowering them with advanced tools and features to manage inventory, order tracking and engaging customers. On the other hand, buyers can also enjoy a redesigned interface packed with intuitive navigation, personalised recommendations, and simplified purchasing processes.
By intergrating separate interfaces, The OwletApp ensures both merchants and buyers can maximise the convenience, efficiency, and enjoyment of their marketplace interactions. E-Commerce transactions is now simplified and safer in Nigeria, Ghana, Kenya, South Africa, Uganda and across Africa for over 10,000 sellers with 500,000 products.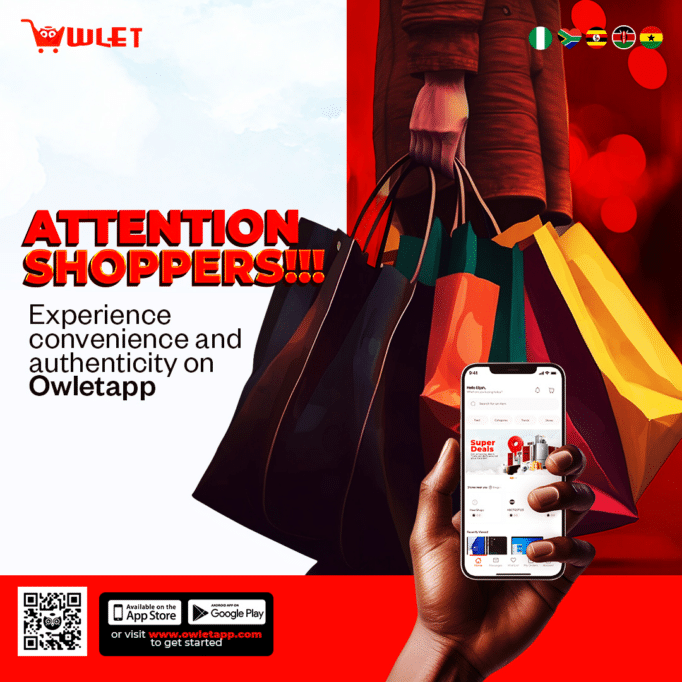 Led by CEO and founder Elijah Olusehinde Kolawole, The OwletApp has garnered attention as one of the innovative digital products to watch in the African tech scene. Elijah's journey resonates with many aspiring entrepreneurs who set out to address a problem they personally experienced. Born and raised in Lagos, Nigeria, a city plagued by congestion and population growth, he witnessed first-hand the inefficiencies of traditional physical markets.
The Osun State University Mathematics graduate was motivated to create a commercial shopping experience that eliminates consumer struggles and empowers entrepreneurs.
Ahead of the relaunch, Elijah said: "We listened to consumer feedback to redesign the OwletApp to become more user friendly than ever before.
We returned to our drawing board to meticulously break down the most complex of processes into an easier, more intuitive, and personalized platform for anyone with a mobile phone to navigate."
With the relaunch, The OwletApp seeks to transform the eCommerce industry in Africa by eliminating the inefficiencies of outdated business models and empower business owners to showcase their products to a wider market.
To learn more about The OwletApp, visit www.owletapp.com. To keep up with Owletpay on social media, follow @Owletapp on Instagram, TikTok and Twitter.