The Nigerian gaming industry has witnessed remarkable growth and recognition in recent years. Embracing this trend and showcasing its continuous commitment to the gaming community, Infinix Nigeria, a trailblazing tech brand known for pushing boundaries and setting trends in smartphone technology, once again joined forces with Gamr Africa to host Africa's biggest Esports gaming event of the year, Gamr X. Infinix's partnership with Gamr Africa in promoting Esport mobile tournaments has come a long way, spanning over three years and continuing to thrive.
Gamr X, an annual gaming extravaganza, unfolded at the prestigious Eko Hotel and Suites in Lagos, Nigeria, captivating Esports enthusiasts and gamers from over 20 African countries. Spanning a week of intense competition and thrilling moments, the event culminated in the Gamr X Summit and Award night on Friday, June 16th. This gathering brought together industry stakeholders, avid gamers, and passionate enthusiasts.
The heart of the event was the fierce tournament, showcasing the talents of skilled players from Cameroon, Uganda, Ghana, Nigeria, and several other African nations. These players aimed to represent their countries and secure coveted titles in popular games such as FIFA23, Street Fighter V (SFV), Mortal Kombat, Free Fire, Call of Duty Mobile (CODM), and PUBG. With countries having conducted qualifiers to assemble their strongest teams, anticipation soared as the stage was set for an intense battle.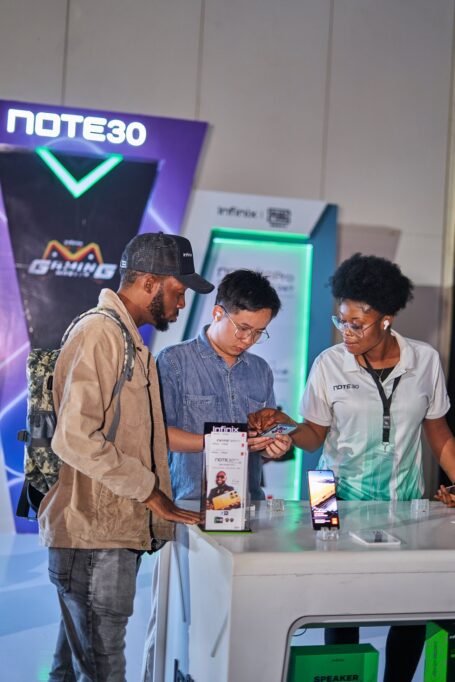 Infinix's continuous collaboration with Gamr Africa demonstrates the tech giant's unwavering commitment to delivering cutting-edge gaming experiences. By providing devices with extended battery life and lightning-fast processors specifically designed for gaming enthusiasts, Infinix ensured participants had the ultimate advantage on the virtual battlefield. In a gesture of appreciation and recognition, Infinix presented each PUBGM champion with the new Infinix Note 30, further highlighting their dedication to supporting and rewarding Esports talent.
As the only mobile brand actively promoting and organizing Esports tournaments in Nigeria, it is safe to say Infinix has solidified its position as a leader in the gaming community. This long-standing commitment to nurturing Esports talent and providing opportunities for gamers has undoubtedly played a pivotal role in the industry's growth and recognition.
Last year, Infinix and Gamr Africa were proud representatives of the Nigerian delegation at the Paris Games Week. As ambassadors of the country's gaming prowess, they showcased Nigerian gamers' immense talent and passion on a global stage. This participation not only elevated the profile of Nigerian Esports but also reinforced Infinix's dedication to promoting and supporting the gaming community at national and international levels.