The role of technology is to reduce stress and optimize processes, businesses, healthcare and entertainment, thereby improving the quality of life for the people.
The Nigeria's entertainment industry like Nollywood, fintech, health and other sectors greatly need full integration of technology to grow. In addition, technology has exploded an array of great opportunities which small and medium scale businesses have also tapped to scale. The selling of product and services has witnessed exponential growth following the integration of technology where retailers now make great sales to a larger customer base via online. Technology equally has a great role in the health and other sectors of the economy, making it a powerful driver of growth and sustainable development.
These were part of the conclusions reached during the hub activation in Lagos to discuss the theme, "The role of technology in sustainable development and socio-economic growth."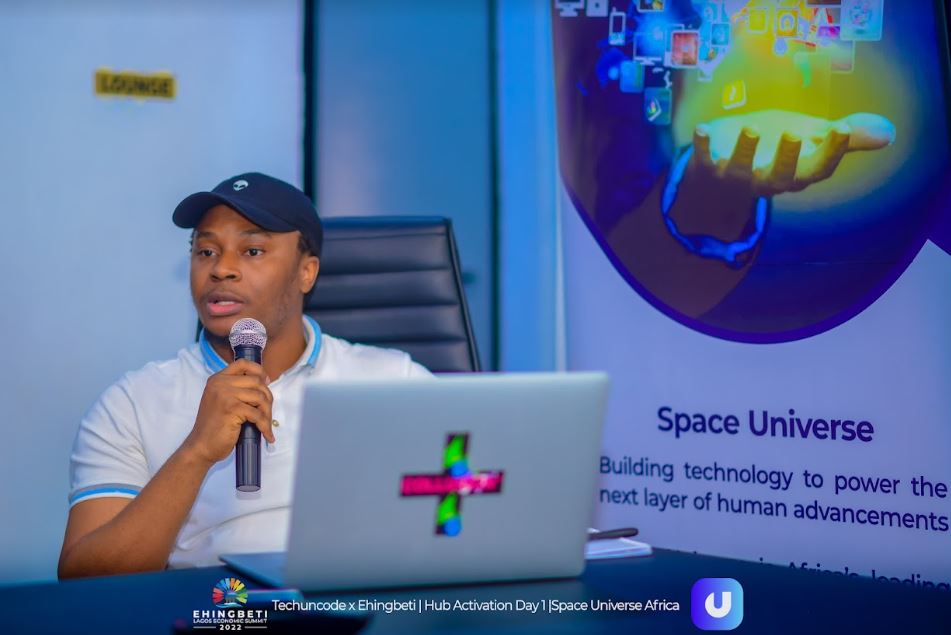 This is prior to the 2022 Lagos state Economic summit, also known as Ehingbeti, which held on the 11th and 12th of October, 2022, as Africa's widely-read technology media, www.techuncode.com, kick-started a series of discussions involving tech hubs in Lagos.
The hub activations started with one of Africa's leading tech hubs, the Space Universe Africa, where experts in various sectors of the economy converged to rob minds together on the theme.
At the end of the chat, the panelists raised some recommendations necessary for further advancing the development of Lagos and Nigeria in general.
The theme was brought about as a result of the need to apply technology-based solutions to society.
Meanwhile, it is of note that the Ehingbeti initiative started in 2000, and the purpose is to create investment opportunities whilst leveraging the rich enabling environment and culture of Lagos state.
This discussion at Space Universe focused on challenging issues facing Lagosians and Nigerians in general, with insights from the speakers – Chike Opara, who is a medical doctor at Healthtracka and a product designer as well; Sam Ayo, an AI engineer and software engineering Lead at Radioadspread, Olatunji Idowu, the CEO of Space Universe, and Biyi Akangbe, a product manager at Space Universe.
The round-table session started with the question of what has changed in the healthcare sector since COVID-19. Dr Chike Opara stated that not so much has changed in terms of capacity in the healthcare sector. However, there has been an improvement in how people perceive healthcare.
Now, more people are willing to use technology tools to access healthcare. He gave kudos to the government of Lagos State because, a good number of general hospitals in the state are a whole lot better than anyone would expect, especially in comparison to places outside Lagos.
Finance is a thing of concern in health care, and the Lagos state government has been putting in efforts to make financially-challenged citizens get healthcare at subsidized prices or no price at all. Although customer experience might not be top-notch as that of the private hospitals, the efforts cannot go unappreciated.
Ayo Samuel mentioned that the goal of technology, is to reduce stress in accessing health care. Partnerships can be very effective here – without doubt, there are several young talents in Nigeria coming up with several innovations, and the COVID-19 pandemic period brought about a massive spike in innovation among young innovators.
It looks quite clear that the health sector is resistant to innovation because they keep thinking of where the doctors, nurses, or technicians would go, and how their work would be digitalized. He advised that it would be nice for the likes of Dr Chike spread the word and raise the touch for young innovators so everyone can bring innovations to the healthcare sector.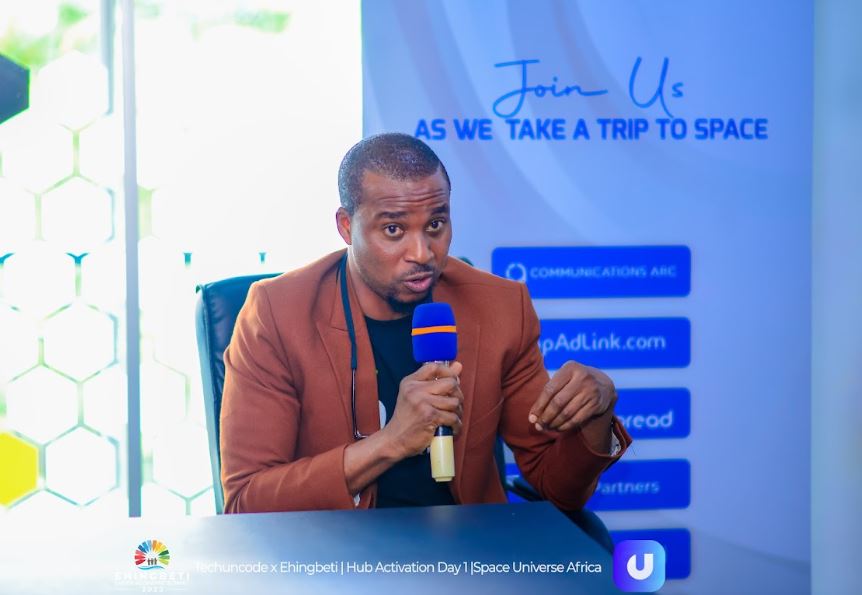 "There should be more involvement in health insurance, i.e. people should be encouraged to be more inclined to contribute a certain amount of money for healthcare (could be monthly), and by so doing, they can get something to pull out from. For the poor and unemployed people, the government can get them empowered so they can get to afford the insurance fees." – Dr Chike Opara.
On the issue of unemployment and poverty rate in Nigeria, a lot of citizens have turned to retail businesses to be able to afford the cost of starting a business, and young people, have used the opportunity to dive into social commerce. The panel gave their input on how it is for businesses to sell their things online.
Ayo Samuel explained that over time, the retail industry has grown at an exponential rate, especially from the entry of Jumia, Konga, and the like, and it is obvious that there is so much possibility for online marketing over offline marketing. Looking at this closely, it can be said that technology is a strong enabler. According to a Business Day report, as of 2019, the global retail index stood at $105 million in Nigeria, and in 2021 (the post-COVID era), it stood at $108 billion. This growth definitely came from social media selling, and a lot of people who have taken advantage of these opportunities now run their businesses on at least one social media channel. Social selling has helped a whole lot of people set up because it costs less, considering the fact that a standard physical shop would cost more.
Another advantage this has is an unlimited audience; people can get access to 1000 customers in one hour. To be able to succeed as an SME, it is important to understand your audience and drive product scaling by looking into partnerships.
On the question of if businesses must scale, Olatunji Idowu explained how Gen Z are the pioneers of this whole internet-developed phase, and when they jump into social selling, the first thing that would cross their minds is how they would scale their businesses.
He pointed out that, for a business to excel, you do not have to be comfortable with earning 10,000 when you know pretty well that you could earn 100,000.
Every business must be willing to scale, especially when you can do so because the global audience needs to be maximized. Ayo added that, with technology, people can get to shorten the value chain and pull their customers close, and by using the AR/VR tool, people won't need to bother about a case of "what I ordered VS what I got."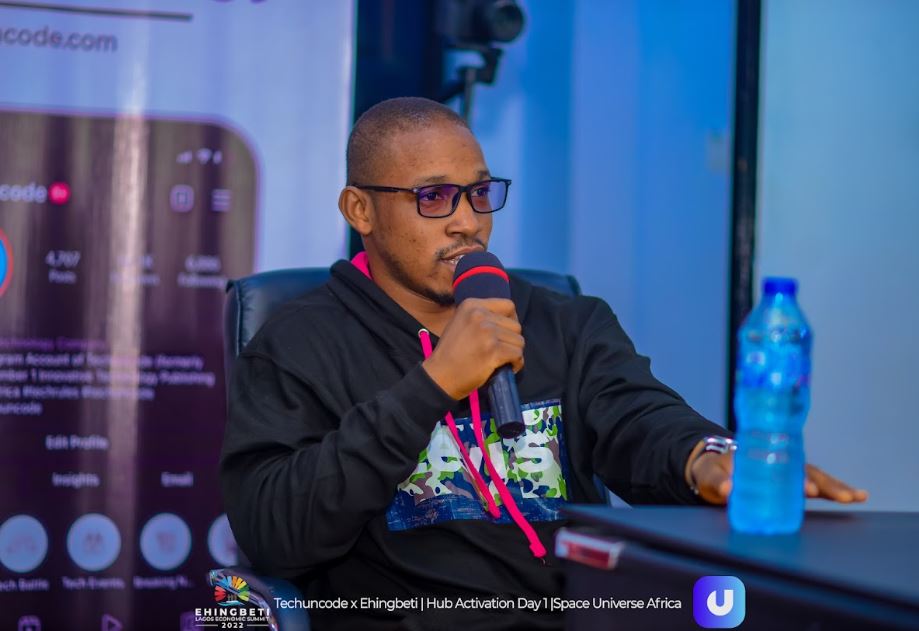 Concerning thoughts on the financial services sector in Nigeria, Olatunji Idowu gave an interesting view on the financial sector, which is evolving, and of course, the traditional banks, who are still struggling to catch up with fintech.
He stated that GEN Z's are more willing to use the Fintech platforms available due to the stress encountered at banks. The financial sector needs scaling in terms of cross-border trade for social media shops.
If truly, we are living in the fintech ecosystem in Africa, then we need to find a way to solve the cross-border payment solution, and there are quite a whole lot of brands that are evolving to solve this challenge, including END2END PAY, that would be coming to the market pretty soon.
He was further questioned on who he thinks can reach a massive scale for financial inclusion, between Fintechs and the government. Olatunji stated that fintech would absolutely help in reaching this massive scale, but what is needed from the government is infrastructure. For example, the cables the Lagos state government is laying on the Island are yet to be seen on the mainland, considering the fact the mainland is more populated.
Most of these people do not have access to the internet and lack knowledge and education. The government needs to scale infrastructure if they are willing to utilize Big Data, as the AI engineers would say.
Storage facilities and cloud computing are things to consider as well. They also need to realize that financial inclusion is very important for us as a nation to transform from a poverty-stricken nation to a wealthy nation.
Going further into the conversation, the panel was further asked about the reasons people in the fintech space avoid cross-border payment problems. Olatunji feels It's a compliance issue. As a country, there are regulations attached to these forms of payment.
A clear solution for this is the use of cryptocurrency, which the Nigerian government has banned, and it is so affordable. The government can enable the use of cryptocurrency from the compliance standpoint and use technological tools to enable the solution, and there has to be an exchange rate agreement.
They can put in regulations once the solution has been achieved. Kenya has proven to expand in the fintech space because it gave room for innovation. He also gave an open appeal to the government to stop bringing a banker to be the CBN governor, because it looks like the traditional banks do not want the Fintechs to have room. A citizen who is into technology would definitely do the job better.
Ayo also thinks that the countries progressing do so because their governments create a wide playground for innovations, which every Nigerian citizen expects the government to do.
The panel was questioned on how technology affects how they get entertained. Ayo entertains himself by seeing movies based on science fiction. Olatunji doesn't have time to watch television, but he visits the cinema once or twice a week. Chike prefers to watch stand-up comedies on YouTube and science fiction on Netflix.
The majority of the people present consume more international content and less local content. Some of the reasons for this is the kind of content produced locally. The movie industry didn't capture demography and got behind on how technology is being used to provide quality content, the trend changed, and no effort was made to focus on the trend.
Whether it is liked or not, any nation or organization that does not follow the trend in technology will be left out. Demography was not captured as well.
The panel added that the movie industry needs to start creating content focused on the kind of "Nigeria" that people are willing to see, as people would be willing to consume more local content if valuable content is made.
International partnerships are one of the major things that are leading to the progress of the music industry, and this is one of the things the movie industry should emulate. Also, the government can support the entertainment/movie industry by investing in them.
INPUTS ON THE EDUCATIONAL SECTOR:
- The government needs to watch the pattern of Gen Zs to know how to go about online and offline learning.
- More public schools should be built in all areas for people who are financially challenged.
- The government should try to prove to be serious with the educational sector e.g, in the case of the
ASUU strike that has been going in for months.
- Also, schools should start using AI tools to assist in how things are done.