To protect the internal processes and procedures at Techpoint Africa, I have omitted and concealed confidential information in this article. All information in this article is mine and does not necessarily reflect the views of Techpoint Africa.
"The best way to predict the future is to create it." - Peter Drucker
In the early days of August 2022, I had my first encounter with the phrase Narrative UX.
Though I tried to decipher its meaning during the phone conversation which apparently was my virtual interview with Techpoint Africa, the term Narrative UX was new to me. I quickly realized that I needed to do more research to fully understand its importance and application in product design.
A few months down the line, I was conducting user research interviews for my company, which involved talking to industry experts and startup executives.
My previous user research interviews were done within a team. As a solo designer on this project, I knew it was going to be a challenging but exciting opportunity to learn and grow more.
During my interview process, I realised that the end product of a successful user research interview was crafting a compelling Narrative UX from your research results and insights.
From my first solo UX research project, I'd like to share lessons from talking to startup CEOs and industry experts. These lessons will undoubtedly put you in the fast lane next time you're conducting user research as a solo designer or even as a designer working with(in) a team.
Your user research plan is tentative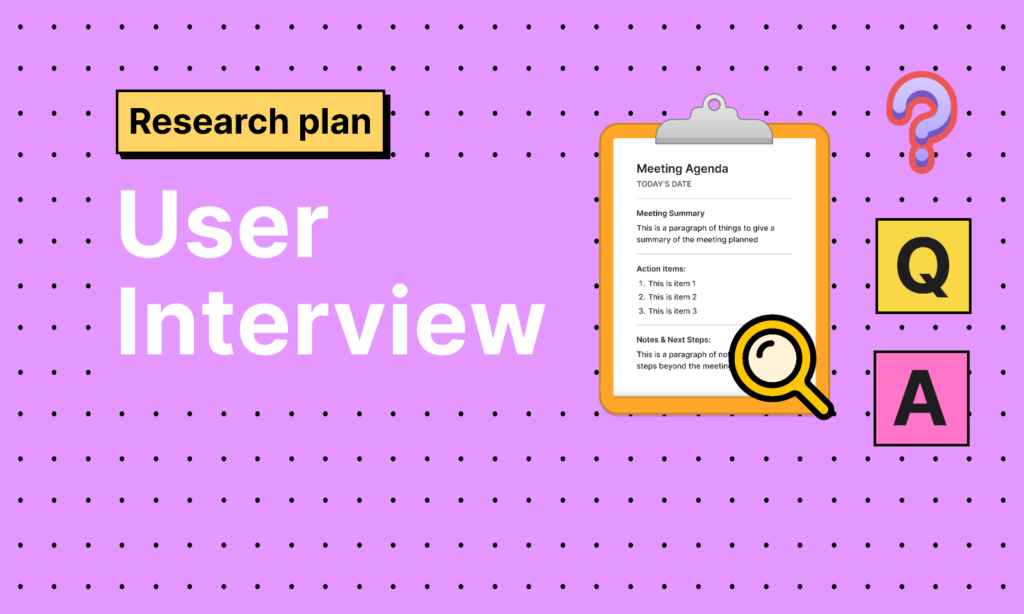 At the outset of my user research, I felt confident in my understanding of the problem statement after consulting with stakeholders. However, after just one month of research and conversations with a few CEOs, I realised that I needed to re-evaluate my original assumptions. Consequently, I completely revised my user research goals and questions to better align with the insights gained from these conversations. This overhaul helped me to develop a clearer understanding of the problem and a more focused approach to addressing it.
A user research plan is a document that is made to guide the research team or person through the research process. It shows the project timeline and outlines the problem statement, research, steps, objective, goal, methodology, and questions.
Your user research plan may be tentative because it is based on assumptions and expectations of what your research team believes will be the most effective approach to answering the research questions. However, during the actual research process, unexpected findings or challenges may arise, which could require an adjustment to the research plan.
The research team or person may not fully understand the research questions and objectives until they begin the research process. As a result, the research plan may need to be adjusted as the team gains more insights.
Is this your first user research? Gloria Lo, Senior Product Designer at Canva, shares how how to write your first user research plan.
Expert recruitment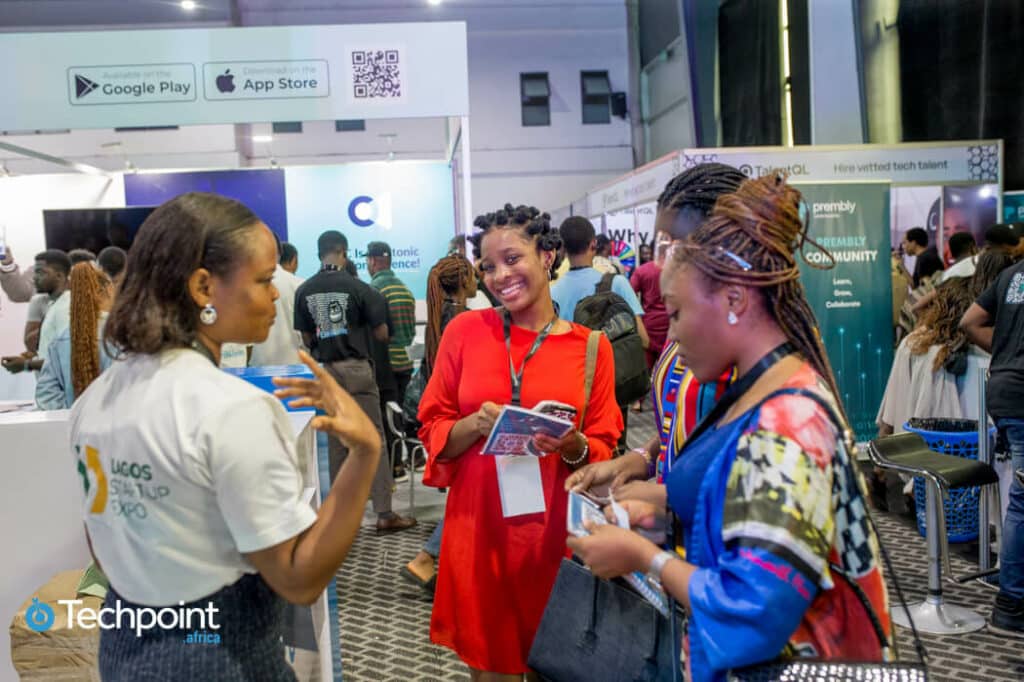 I was given an email list of people I could reach out to and after sending tons of emails and getting no feedback I had to rethink my approach. The first set of people I could get on the call were experts from our journalists at Techpoint Africa, I was grateful because they helped water the ground for the rest of my user research project.
Leveraging events: TFS 2022
However, it wasn't long before I discovered that I had to swim upstream to complete my research. Thankfully, Michael our developer at Techpoint Africa had the foresight and suggested that since we had an upcoming event (The Fintech Summit, TFS 2022), I could leverage it to speak to industry experts during networking sessions. Talk about finding help in unlikely places. I quickly latched onto the idea, started planning my event recruitment strategy, and enlisted a small team with the help of some of my colleagues.
TFS 2022, provided an excellent opportunity for me to network and connect with potential participants for my studies. We were able to engage in meaningful conversations with startup CEOs, however short, and recruit several participants on the spot.
After I'd exhausted my list of recruits from The Summit, I still hadn't met my research target. I decided to experiment with the idea of reaching out to CEOs on LinkedIn.
Gold on LinkedIn
I began by conducting a thorough search on LinkedIn for startup CEOs in the tech industry. I carefully curated a list of potential participants based on their location, company size, industry, and other relevant factors. I then crafted a personalised message explaining the purpose and value of the study, and reached out to each potential participant individually via connection request.
This was my script:
Hi <Name>,

I'm <Name>, the Lead Product Designer at Techpoint Africa. We're currently building a product that focuses on industry leaders like you. We'll like to have a short conversation where your feedback and insights will be highly utilised to bring this product to life.
Thank you.
To my delight, many of the individuals I reached out to responded positively to my message, expressing interest in participating in the study and sharing their experiences and insights.Through these conversations, I recruited several high-profile CEOs in the tech industry.
Overall, attending industry events and leveraging LinkedIn proved to be highly effective strategies for recruiting experts for my research study. By using these channels, I connected with a diverse and representative group of participants. These conversations and connections provided valuable insights and perspectives that helped to shape the study, and ultimately led to more valuable and impactful research outcomes.
The Lagos Start-up expo was a smashing success for exhibitors and attendees. From Victor Olaniyan's article on how to Network effectively at the LSE you can grab a handful of points for your next event.
This is the first of two articles in a series. Stay tuned for the next article, where you'll learn more about what I've discovered and how you can apply it to your next user research.