Zdravstvuyte,
I had no idea how fast this week had gone by. I mean, it's the weekend already. How time flies! Well, today is Pitch Friday. Are you excited?
Come and learn from a founder's journey through the lens of marketing besides hearing startup ideas or pitching your startup ideas.
Will you be there? The event will take place at Zone Tech Park in Gbagada, Lagos, at 3 p.m. WAT. Do invite a friend. You can register here if you want to pitch a startup idea. To attend, click here.
So, what are your plans for the rest of the weekend? Incorporate exercise into your activities.
Remember, whether you work remotely or not, you have no excuse not to exercise.
Here's what I've got for you today:
Lesley Jumbo's gestured-controlled hardware products
Lazerpay shuts down
eToro to show crypto assets to Twitter users
Spotify introduces a "broadcast-to-podcast" feature
How Lesley Jumbo build gestured-controlled hardware products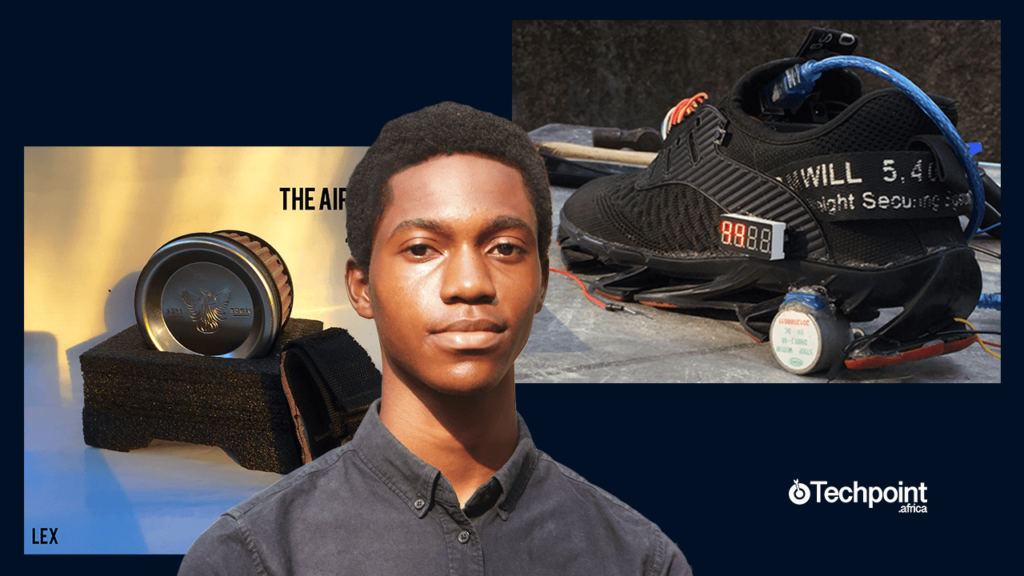 In his latest article, Bolu spoke with Lesley John Jumbo, a 17-year-old embedded systems developer from Rivers State, Nigeria.
After attending an artificial intelligence (AI) boot camp, Lesley developed a passion for hardware and innovation.
Though the hackathon motivated Lesley to start designing and building hardware components, he'd always had a knack for keeping up with the latest tech.
He was also fortunate to have friends who shared that same mindset, and they came together to start building systems they found interesting.
Interestingly, the Air Clicks, which look like a hand band that suddenly gives you telepathic powers, is one of Lesley's latest creations.
Bolu watched Lesley control a makeshift toy car, making it go back and forth on Instagram. He played and paused a video on his laptop with a similar gesture.
Although Lesley hardly leaves his home except for "important things," being indoors made discovering new things easy.
But why hardware? Lesley knows he has what it takes to become a software developer and start earning a lot of money at his age, but according to him, "It might sound weird to say, but money has never been my motivation."
He's never made any money on the projects he has spent months working on.
Lesley wants to see, feel, and touch his creations.
However, his passion comes at a cost. For example, he and his friends hardly have time to play or rest because they want to "see it work."
Despite the price he has to pay to create the things he loves, Lesley said there's never been a time he felt like giving up. He shared one of his challenging moments and how he stays motivated in building hardware products here: From gesture-controlled toy cars to smart gloves for the blind, this Nigerian teenager is changing how we think about hardware
Lazerpay shuts down
Nigerian crypto payments startup, Lazerpay, has shut down following a layoff in November 2022.
Yesterday, Founder and CEO Emmanuel Njoku tweeted, "Today, we announce the difficult decision to cease operations at Lazerpay. Despite our team's tireless efforts to secure the necessary funding to keep Lazerpay going, we were unable to close a successful fundraising round.
"We fought hard to keep the lights on as long as possible, but unfortunately, we are now at a point where we need to shut down."
In 2021, Njoku founded Lazerpay as a teenager to promote the adoption of cryptocurrencies worldwide, helping businesses accept stablecoin payments from customers globally.
Njoku claims that Lazerpay has signed up over 3000 businesses and has completed over $1 million worth of transactions to date.
The startup stated that it will now focus on assisting users with a smooth transition by resolving outstanding issues.
It advises merchants to use the bank or cryptocurrency payout option to withdraw funds from the platform before April 30, 2023.
The startup's intellectual property is now available for sale to companies interested in buying it.
eToro to show crypto assets to Twitter users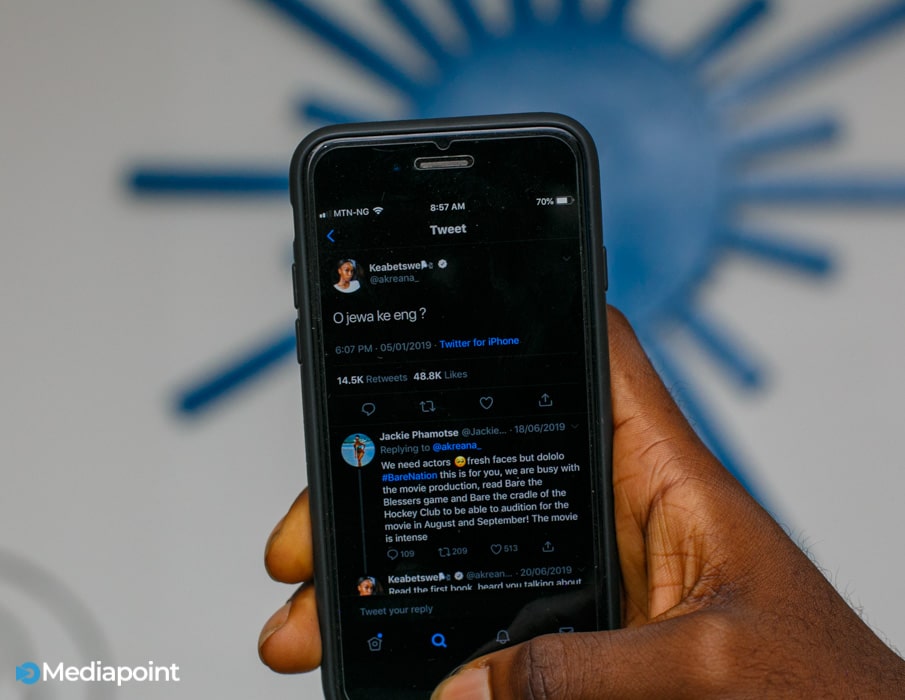 Twitter and eToro have partnered to provide users with access to stocks, cryptocurrencies, and other financial assets.
The feature will show current prices for cryptocurrencies, stocks, and other assets to Twitter users searching for "$Cashtags" like $TSLA or $BTC and point them to the eToro platform to invest.
Twitter first made the feature available in December 2023, allowing users to search for a ticker or coin symbol like $TSLA, $APPL, or $ETH to see prices in search results immediately.
According to eToro, "The partnership is global so Twitter users around the world will be able to access this $Cashtags feature."
Elon Musk wants to create a "super app," and his plans to incorporate financial services into the website are consistent with the growth of $Cashtags.
Musk has previously expressed his desire for Twitter's proposed payments system to support fiat and cryptocurrency.
If a user accesses the website via Cahstags and completes a transaction, it's not clear whether the trading company pays Twitter any fee.
Yoni Assia, the CEO of eToro, said that his company has observed that many of its users are using Twitter to discuss various financial markets.
"As we've grown over the past three years immensely, we've seen more and more of our users interact on Twitter [and] educate themselves about the markets," he said.eToro is an online brokerage that helps users to buy and sell stocks, cryptocurrencies, and index funds. It was founded in Israel in 2007.
Spotify introduces a "broadcast-to-podcast" feature
Spotify is introducing a "broadcast-to-podcast" feature allowing radio broadcasters to convert their existing audio content into podcasts.
Why is it important? Spotify says publishing teams currently spend between 30 and 60 minutes per episode to convert a broadcast programme to a podcast manually.
The process requires obtaining the episode from their radio platform, editing it to remove the existing advertisements and replace them with fresh ones, and then publishing it to a podcast platform.
This isn't practical for a broadcaster publisher managing hundreds of episodes daily across a bigger network.
So, the new technology will automatically identify the appropriate ad market locations within the imported audio after just one setup procedure.
Spotify's clients can now use the automatically identified ad marker locations to save time or remove or replace them with their own using the Megaphone platform.
It enables the client to monetise through dynamically re-inserted ads. Publishers can use the Spotify Audience Network to monetise unsold inventory.
"With this new broadcast–to-podcast feature, we're empowering radio publishers to reach existing audiences throughout their day, but to connect with new, younger audiences," Emma Vaughn, Spotify's Global Head of Advertising Business Development & Partnerships, says.
Sidebar Alert: The company is also launching a new iPhone Lock Screen widget for all iOS 16 and later users that enables you to tap on Spotify's icon to open the app immediately before unlocking your phone.
In case you missed it
What I'm reading and watching
Opportunities
Pitch Friday is today, April 14, 2023! You can register here if you want to pitch a startup idea. To attend, click here.
Pulse Sports is hiring a Brand Manager. Send CV and cover letter to

[email protected]

. Check this out for more information.
RelianceHMO is looking for a Technical Product Manager in Lagos, Nigeria. Apply here.
RelianceHMO is hiring a User Experience Researcher in Egypt. Apply here.
VEED is looking for a Digital Marketing Analyst to join them remotely. Apply here.
Givebutter is hiring a Data Analyst. Apply here.
If you are a software engineer, creative designer, product manager, design researcher, or a techie looking for an internship role, please, check out this website.
Have a fun weekend!
Victoria Fakiya for Techpoint Africa.