Crypto markets have been steady in recent months, but some tokens did better than others. Chainlink (LINK) and Stellar (XLM) saw mixed performance recently.
On the other hand, Collateral Network (COLT) which is in stage 1 of its presale, outperformed Chainlink and Stellar and analysts expect an impressive 3,500% growth for this upcoming project.
Collateral Network (COLT)
Collateral Network (COLT) is the world's first web3 peer-to-peer lending platform for asset-backed NFTs, which enables users to borrow against their physical assets on the blockchain.
The platform uses NFT technology to mint tangible NFTs which are backed by physical assets.Collateral Network then fractionalizes these NFTs and offers users the opportunity to provide liquidity and become lenders.
Collateral Network's unique approach to asset-backed peer-to peer lending has created a buzz in the crypto community as it connects the digital world to real world assets. Thanks to this approach, Collateral Network offers a low-cost, transparent way to unlock cash from their real world assets on-chain.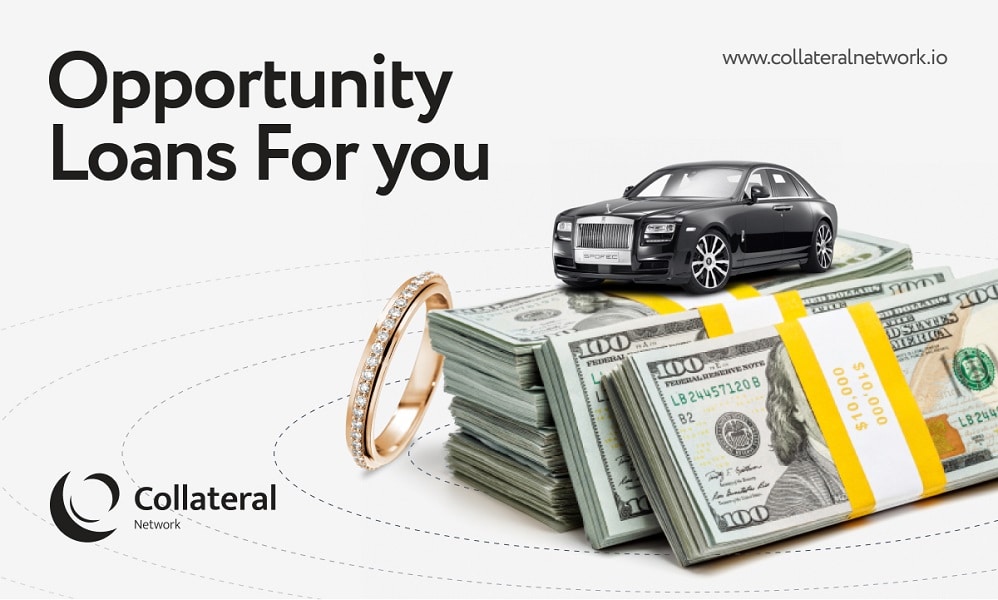 Cryptocurrency experts have taken notice of Collateral Network and its potential to revolutionize the credit markets, giving it an impressive growth forecast. Collateral Network could surge 3,500%, before the presale is over.
At the time of writing the price for $COLT Collateral Networks native token is trading at $0.01 and is expected to rise to $0.35. The platform's unique approach to NFTs and asset-backed lending could make it a major player in the crypto space.
Chainlink (LINK)
Chainlink (LINK) is a decentralized oracle network that aims to bring off-chain data to on-chain smart contracts. This means Chainlink provides a secure and decentralized way for smart contracts to access off-chain data.
Many decentralized applications need data from the outside world to provide functionality. Chainlink enables them to access that data with minimal risk This functionality enables smart contracts to become more powerful and flexible. That way, Chainlink helps expand the use cases for blockchain technology.
One of the key benefits of Chainlink is its ability to provide reliable, tamper-proof data to smart contracts. Chainlink's decentralized network of oracles ensures that data comes from independent sources. The network also validates the data before inputting it into smart contracts.
Chainlink's flexibility is another important aspect of the platform. Chainlink is blockchain agnostic, meaning it can work with various blockchain networks. Still, Chainlink likely won't see widespread adoption until crypto becomes more mainstream. This had put a downward pressure on its price in recent months.
Stellar (XLM)
Stellar (XLM) is a blockchain platform designed to provide low-cost, cross-border payments. The platform aims to facilitate the movement of money across borders
One of the key benefits of Stellar is its ability to provide fast and low-cost transactions. Stellar utilizes a consensus mechanism known as the Stellar Consensus Protocol (SCP), allowing fast and secure transactions.
Additionally, Stellar's focus on cross-border payments differentiates it from other blockchain platforms. Stellar is also mostly focused on institutions and business clients. It has several major partnerships below its belt, boosting investor confidence.
Stellar's platform also includes other features, such as smart contracts and token generation. This makes Stellar potentially disruptive beyond cross-border payments. Still, Stellar's performance has not been where traders wanted it in recent months. Ripple's lawsuit makes investors nervous about whether Stellar faces a similar risk.
Find out more about the Collateral Network presale here:
Website: https://www.collateralnetwork.io/
Presale: https://app.collateralnetwork.io/register
Telegram: https://t.me/collateralnwk
Twitter: https://twitter.com/Collateralnwk