Smartphones are the most amazing gadgets. We literally have our whole lives inside them. Some of us have homes in several communities all in our smartphones, there's Facebook, Twitter, Instagram, Pinterest, and Linked In amongst others. We even get to attend conferences right on there, and much more interesting, is the shopping spree that we can engage in, right from our phones, as we browse through stores – local and global – to select and purchase our preferred items without any inhibition.
There's also no need for an oversized Tv, or a sound system, buzzing with high tempo music, or even heavy game consoles for entertainment, all of these and more are easily accessible, right on one all-encompassing device called a "smartphone". How amazing!
Considering all of the things that we can do on, and with these gadgets, it goes without saying that smartphones are a must have for everyone in this current age.
Although, some smartphones are overpriced and barely affordable, there are others within the budget that would give just as much value as the high-priced smartphones. Infinix is one of the smartphone makers that offers a broad collection of smartphones that cover the range of growing user interest and are sold at affordable prices.
Depending on who you are, and what you like, there's a smartphone perfectly tailored for you.
Interestingly, tipsters are hinting at a possible multi launch of 3 devices from Infinix's product collection in the coming month. If this is true, then I'm betting you want to know which will be best for you. Here are some tips to help you decide.
Thinking entertainment? Think Hot.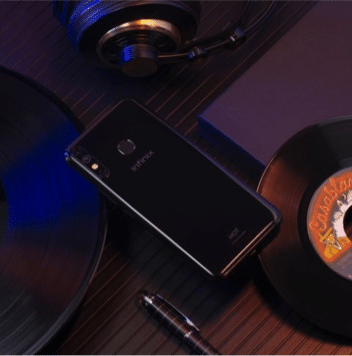 You love the sound of blues in the morning, and jazz in the evening. Maybe for you it's PUBG all day, or you just like to catch up with your favorite shows on Netflix. You can enjoy the best of entertainment from a high resolution, cinematic, full view screen, with Dirac audio technology for the perfect sound on the Infinix Hot. Coupled with a long-lasting battery that keeps you going.
Pen it down on your Infinix Note device.
If you are a business oriented individual or an artist with ideas constantly running through your head, you need a gadget that will allow you to make that quick sketch or write that quick note on the go. With a long-lasting battery that gives you ample work time, and a super-fast processor that guarantees zero delay or drag when working with your device, together with a handy stylus pen, the Infinix Note series is the best bet for value on every single penny spent.
Superb photography on the S series.
The Infinix S series is one of the most popular product collections of the Infinix brand. For fashion and photography enthusiasts as well as lovers of nature and adventure, the S series are the perfect devices to capture every intriguing site. From that fine piece of clothing, or tiny piece of jewelry, to that mountaintop view, all you need to get the perfect shot is an Infinix S device.  The device also comes with trendy designs that compliments every user's outlook.
All of these devices have been tailored to suit different user interest and fit into your financial budget without compromising on quality and optimal functionality, giving users best value for money. You can get any of the latest editions of the devices at any authorized store in Nigeria.
For more details on Infinix range of product and prices, visit Infinix Mobility home page at Infinixmobility.com/ng