Wema Bank Plc, the leading innovative bank in Nigeria, has opened application entries for the fourth edition of its tech talent discovery and nurturing project for young Nigerians, Hackaholics 4.0. The bank's Executive Director, Digital and Retail Business, Mr. Tunde Mabawonku, announced the opening of entries for the project, stating that Hackaholics is at the heart of the bank's innovative project for start-ups, just as it redefined experiential banking with ALAT.

Hackaholics 4.0 is focusing on building finance beyond technology, with entries expected to come up with innovative solutions to solve non-finance issues such as government, agriculture, gender violence and how to promote entertainment, among others. The bank plans to engage 10,000 tech entrepreneurs, produce 5,000 solutions, create six pitch centres, and have almost one million footfalls during the course of the campaign.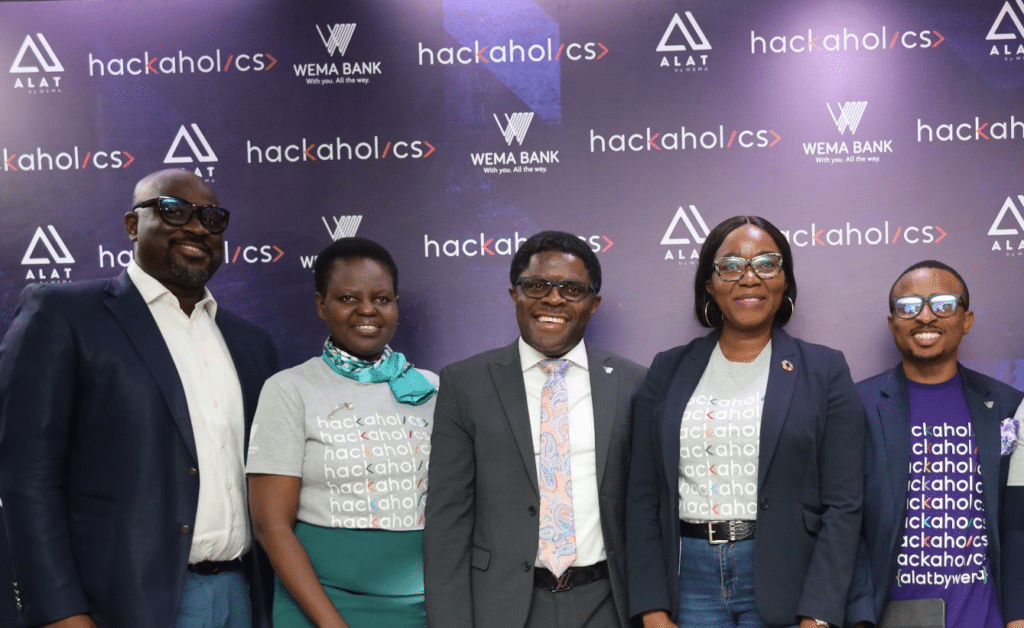 The bank's Chief Digital Officer, Mr. Olusegun Adeniyi, said the bank has successfully disrupted the digital banking ecosystem by producing the first digital bank and creating a unique experiential banking with ALAT. The bank aims to become an ecosystem of platforms, a hub for fintech and other players, and move to the next phase of digital unbundling.
The Hackaholics programme began in 2019, and its scope and teaching have since been expanded. The bank's Chief Transformation Officer, Mr. Babatunde Mumunii, said the bank has been involved in creating solutions that solve society's problems, leveraging the skills of young people to drive innovation.
The Banks' Head of Innovation, Solomon Ayodele, said six universities would be covered this year as against three last year. The universities are Babcock University, Lagos State University,the University of Abuja. The University of Benin, Federal University of Tech, Akure, and the University of Lagos.
"We would partner with Microsoft garage, AWS for start-up (Amazon) and Endeavour Africa in facilitating incubation sessions. Applicants should submit entries containing the name of their solution, vertical, summary of their solution, competitors, target customers, team formation, capital investment management, and leadership, Solomon Added