Blockchain technology has revolutionised the way we think about money and finance. In 2023, cryptocurrencies are at the forefront of this innovation, offering a secure, decentralised, and borderless form of payment. With more than 10,000 cryptocurrencies in circulation, the market is highly dynamic, making it a must-follow industry for investors and tech enthusiasts alike.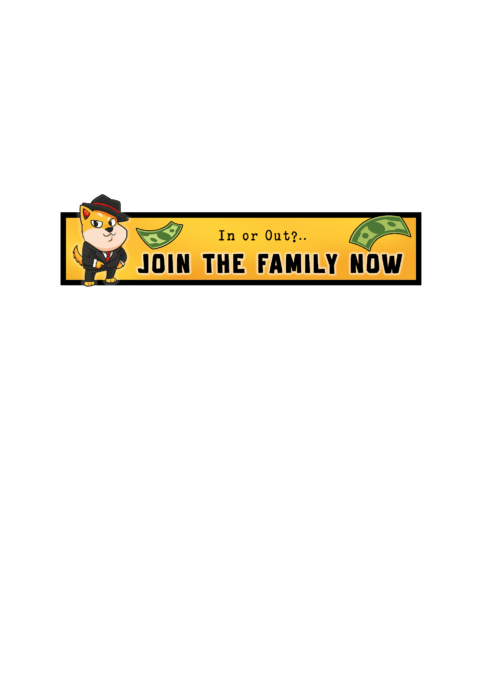 This article looks at three promising altcoins that can lessen the impact of the recession on your portfolio: Dogetti (DETI), Polkadot (DOT), and The Sandbox (SAND). These crypto efforts can improve your wealth, particularly during these troubling times.
Polkadot - Introducing Web3 Interoperability
Polkadot (DOT) is a blockchain platform that was introduced in 2016 and is designed to enable interoperability between different blockchain networks. It aims to create a multichain ecosystem where different blockchains can communicate and exchange information with each other. This enables developers to build decentralized applications that can interact with other blockchains, creating a more interconnected and open-source blockchain landscape.
Polkadot uses a unique governance model that allows token holders to participate in the decision-making process of the network. This includes proposals for new features, protocol upgrades, and other changes to the network.
Polkadot also features a modular design that enables developers to create and run decentralized applications (dApps) and custom blockchain networks known as "parachains" on the platform. Polkadot's (DOT) price has fallen by 14% since the beginning of the month, but its price projections are generally favourable, and the stock is currently trading at $4.53 at the time of writing.
The Sandbox - Testing The Limits Of Your Imagination
The Sandbox (SAND) is a blockchain-based virtual world where users can create, share, and monetise their content. The platform operates on the Ethereum (ETH) blockchain and allows users to buy, sell, and trade virtual assets. The Sandbox also has a native cryptocurrency, SAND, which is used to power transactions on the platform.
The Sandbox (SAND) token is currently worth $0.7325, a decline from the last several days. The Sandbox (SAND) coin is still under a bearish trend, as its market cap fell by 3% during the same period. However, The Sandbox (SAND) is strongly reliant on the Metaverse being embraced globally, which has yet to happen.
The 2022 bear market wreaked havoc on The Sandbox (SAND), which has subsequently seen a fall in player numbers. This pessimistic trend is set to continue as The Sandbox (SAND) loses popularity.
The Sandbox (SAND) has seen significant growth in recent months, with its market cap reaching its record high of $1 billion in early 2021. Notable investors in The Sandbox include Binance, Hashed, and Alameda Research.
Dogetti - Taking NFTs To The Next Level
The world of cryptocurrency is constantly evolving and innovations are being developed every day. One of the latest trends in the crypto world is the rise of meme coins. Meme coins are digital assets that are based on internet memes and are often used for humour and satire. They have gained massive popularity in recent times and have become a symbol of the decentralised economy.
Dogetti (DETI) is the newest addition to the meme coin family and is poised to revolutionise the world of cryptocurrency. Unlike other meme coins, Dogetti is community-focused and rewards its holders regularly through its 2% reflection protocol. This means that holders of Dogetti can expect to receive a portion of the transaction fees generated by the network. The native currency for the Dogetti ecosystem is $DETI.
Dogetti (DETI) is built on the Ethereum network and only ERC-20 tokens will be available on DogettiSwap. This means that users will have access to a wide range of decentralized applications and services. The use of the Ethereum network also ensures that Dogetti (DETI) is secure and transparent, making it an attractive investment option for those looking for a more stable crypto asset.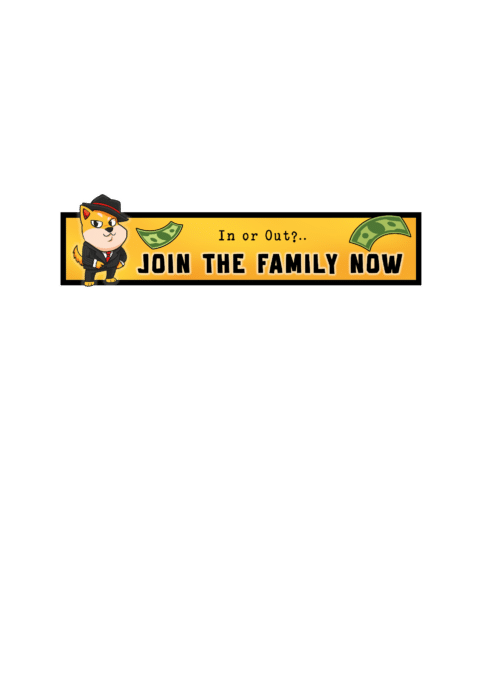 Dogetti also offers a bonus code which is 'WISEGUY25' and entitles its users to 25% bonus tokens with their presale purchase.
For more information on Dogetti (DETI), please visit the following links:
Presale: https://dogetti.io/how-to-buy
Website: https://dogetti.io/
Telegram: https://t.me/Dogetti
Twitter: https://twitter.com/_Dogetti_