Hello there,
As a Twitter user, you've probably noticed the trending discussion on whether we need more Nigerian fintech startups.
So let's start with some statistics, albeit conflicting. Using data from Statista, Adetola Onayemi, Norebase's Co-founder, claims Nigeria has 144 fintech startups. Meanwhile, Yinka, Intelligence by Techpoint's team lead, says it's closer to and most likely over 250. This is, of course, based on the information the team has gathered so far.
What are your thoughts on this? Do you believe Nigeria needs more fintech startups, or do we already have enough?
We are currently conducting a poll to determine how many fintech apps you have on your phone. You can vote here until 2 p.m. today.
Also, Chimgozirim discussed this in today's episode of the Techpoint Africa Podcast. You can listen to it here. 
Today, I'll be discussing:
Finding a connection that matters
The startup game is changing
Identitypass' $2.8m seed
MARA's $23m seed
Finding a connection that matters
Have you used an online dating platform like Tinder? What was your experience like? More importantly, did you find a genuine connection online? 😉
Is it even possible for you to find a true connection online?
If you've used Tinder, you should understand how Bantaba — an African startup that provides a service similar to the matchmaking platform — works.
However, it is crucial to know that Bantaba is not another match-making platform. Instead, it connects African tech startups with African diaspora investors, mentors, and consultants. Isn't it completely different?
When I saw the word "Bantaba" for the first time yesterday, my first thought was, "What is Bantaba again?" 😂
Nonetheless, Ogheneruemu details the startup's journey and provides a brief history of the word "Bantaba". If you're Gambian, you should be familiar with it.
A history class is in order, though: Bantaba is an ancient Manding word for a large tree in the village square where elders gathered to talk about issues that affected everyone in the village.
To grasp how the word's origin relates to the startup, Lamin Darboe (CEO) describes Bantaba as the digital version of the square-like convergence at the foot of the big village tree. But this time, it's to help diaspora and tech startups "address the challenges back home."
Also, Ogheneruemu discusses how the company operates and what it is, and it's not. You certainly want to find a connection that matters to your startup, don't you?
So, for more information on that, read it here: How to give back to the African continent, the Bantaba way
Techpoint Africa Blockchain Summit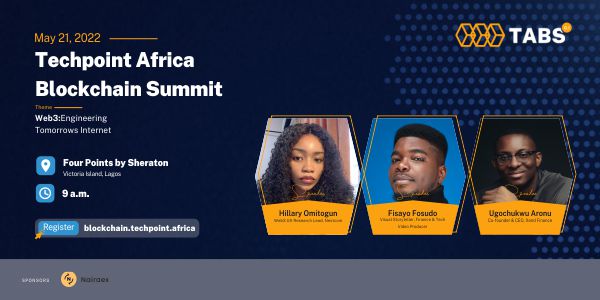 The Techpoint Africa Blockchain Summit (TABS 2022) will take place in less than ten days! Are you ready?
From Fisayo Fosudo's escapades in tech and finance to Hillary Omitogun's journey as a Web3 UX researcher at Nestcoin, we have a star-studded line-up of speakers at TABS 2022.
Tickets are selling out fast; save a seat for yourself here.
The startup game is changing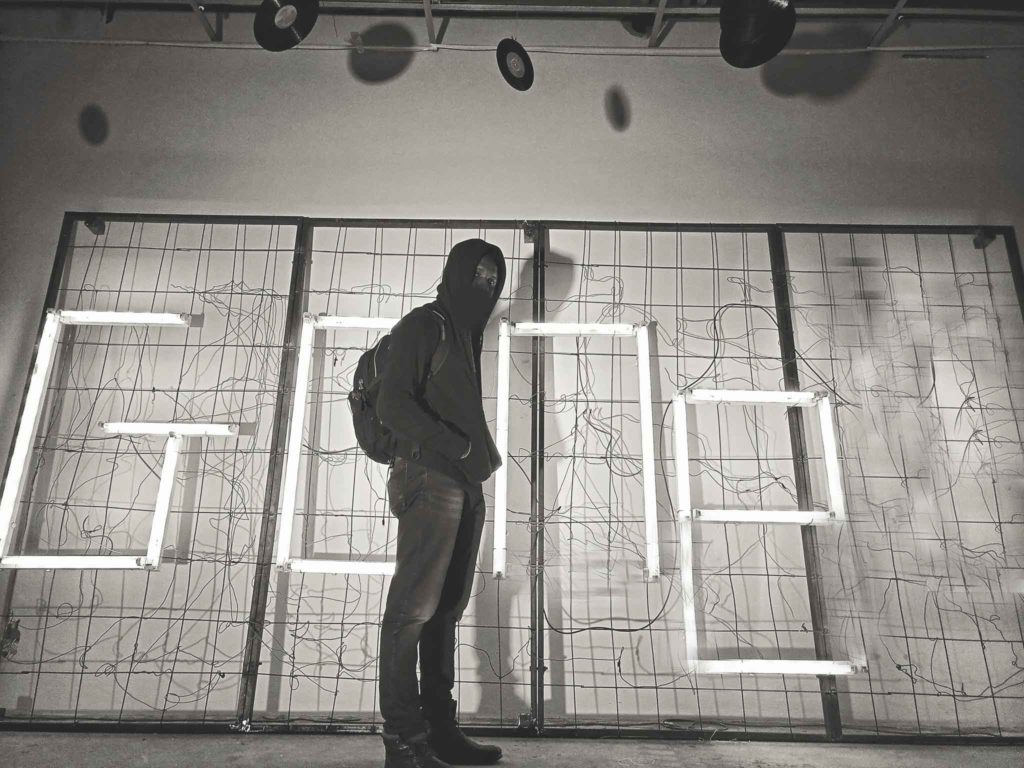 Do you recall this story from last Thursday, where our Senior Reporter, Emmanuel, discussed the problems Africa's YC-backed startups are 'trying' to solve?
If you don't recall that, I believe you should remember the report Intelligence by Techpoint, Techpoint Africa's data and research arm, issued last Wednesday. I mean, I've only been talking about it for the last few weeks at least. 🧐
The report shows the breakdown of the $1.3 billion raised by YC-backed African startups — with 51 from Nigeria — details of featured startups, and other information. For context, please download the report here.
Fun fact: Y Combinator alumni have been behind some of Africa's most successful startup stories. Do you see why you should be interested?
This time, Emmanuel wants us to consider how YC is changing the game for African startups. You should be reading this with your morning coffee (or tea, your choice).
Check it out here: Y Combinator is changing the African startup game
Identitypass' $2.8m seed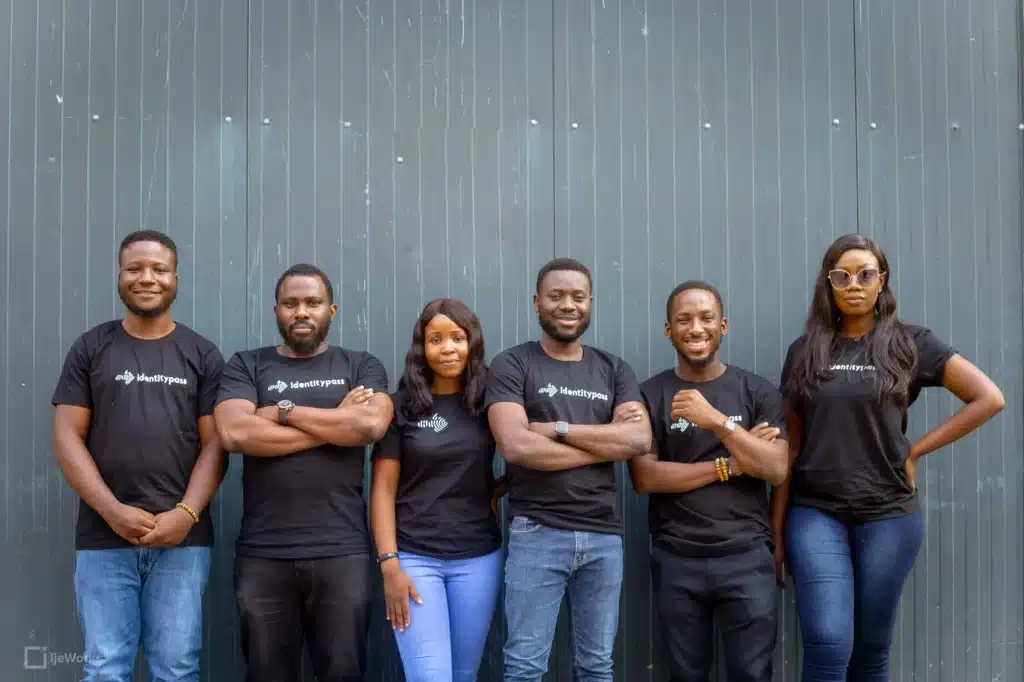 Identitypass, a Nigerian digital compliance and security startup, has announced that it has raised $2.8 million in seed funding.
MaC Venture Capital led the round, with participation from Y Combinator, Soma Capital, True Capital Fund, and Sherwani Capital.
How did the company start? Initially, Identitypass was developing a platform that required customers to make payments with biometrics — face, fingerprints, or voice — and cards. However, while developing the platform, they ran into problems with verification checks.
Consequently, they transitioned into a company that makes it simple for African digital businesses to validate that their customers are who they claim to be.
Since its launch in January 2021 by co-founders, Lanre Ogungbe, Niyi Adegboye, and David Obi, Identitypass claims it has verified over one million unique government-issued IDs.
Examples of these are national IDs, driver's licenses, international passports, bank verification numbers (BVN), phone numbers, vehicle plate numbers, debit cards, security watchlists and tax history.
Further, the company recently launched a SaaS platform. According to Ogungbe, Identitypass's new offering — software rather than a plug-and-play solution — gives it a competitive advantage.
The company intends to collaborate with numerous regulatory agencies to create a world-class data security framework for Africa. Plus, they will work with multiple alliances to form more formidable and strategic partnerships across Africa.
Also, it plans to use the seed funding, to expand its existing infrastructure, launch new verticals focused on compliance, security, and data collection, and expand into new African countries.
MARA's $23m seed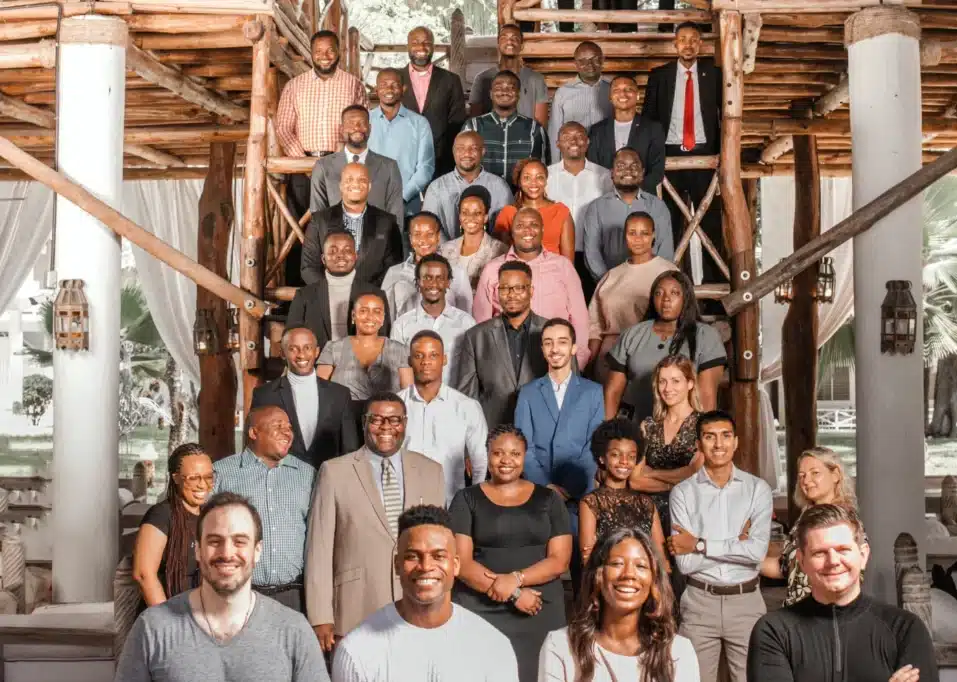 MARA, a pan-African crypto exchange platform, has completed a $23 million equity and token seed raise.
Crypto and web3 investors included Coinbase Ventures, Alameda Research (FTX), and Distributed Global. Also, TQ Ventures, DIGITAL, Nexo, Huobi Ventures, Day One Ventures, Infinite Capital, and DAO Jones, with about 100 other crypto investors, participated in the round.
Founded by Chi Nnadi (CEO) in 2021, the company plans to "increase the number of Africans who can participate in the crypto economy."
It claims to be developing a suite of products to address various crypto-finance needs for the African market. Its flagship product is a crypto-brokerage app for consumers to buy, send, sell, and withdraw fiat and crypto assets.
Further, MARA intends to enter Kenya and Nigeria in July 2022. The company then plans to launch a pro-exchange in Q1 2023 for sophisticated traders who use technical analysis and prefer a complete set of trading options to the traditional exchange options on MARA's retail app.
What I'm reading and watching
In case you missed it
Meet the 6 teams competing for the $2,500 cash prize in the TABS Web3 Hackathon
Opportunities
Have a superb Thursday!
Victoria Fakiya for Techpoint Africa.