Editor's Note: Please read — "Analysing 2 major allegations against Olugbenga Agboola"
---
Hello there,
Yeah, it's Victoria again. So it appears you'll be seeing more of me. And I'll appreciate your consistent patronage every weekday.
I'm sure you must be asking, "How can I patronise you?" Easy as ABC. First off, click, copy and forward this link to your friends, acquaintances, and family and encourage them to subscribe.
What's the point of doing this? This is how I make my "urgent 2K" and how will I eat if you don't forward the link? (I'm not above emotional blackmail, as you can see 😑)
Second, it's not enough to subscribe. Please, open it every weekday and engage every edition if you can. If you have a suggestion for how to improve, please leave a comment.
Okay, straight face activated; time to act like a serious person. You'll be seeing more of me, and I hope to see engagements. Remember I mentioned yesterday that I wanted to share some news with you? Tada! Is it nice?
Unrelated, but help Techpoint Africa determine how much African tech workers earn by filling out this form or sharing it with your developer friends.
Let's get down to business. Today, I'll be discussing:
Allegations against Flutterwave's CEO
Nenne Nwodo's dream at age 6
NCC's warning on NIN-SIM linkage
Pylon's $19 million seed funding
Flutterwave CEO, Olugbenga Agboola, faces allegations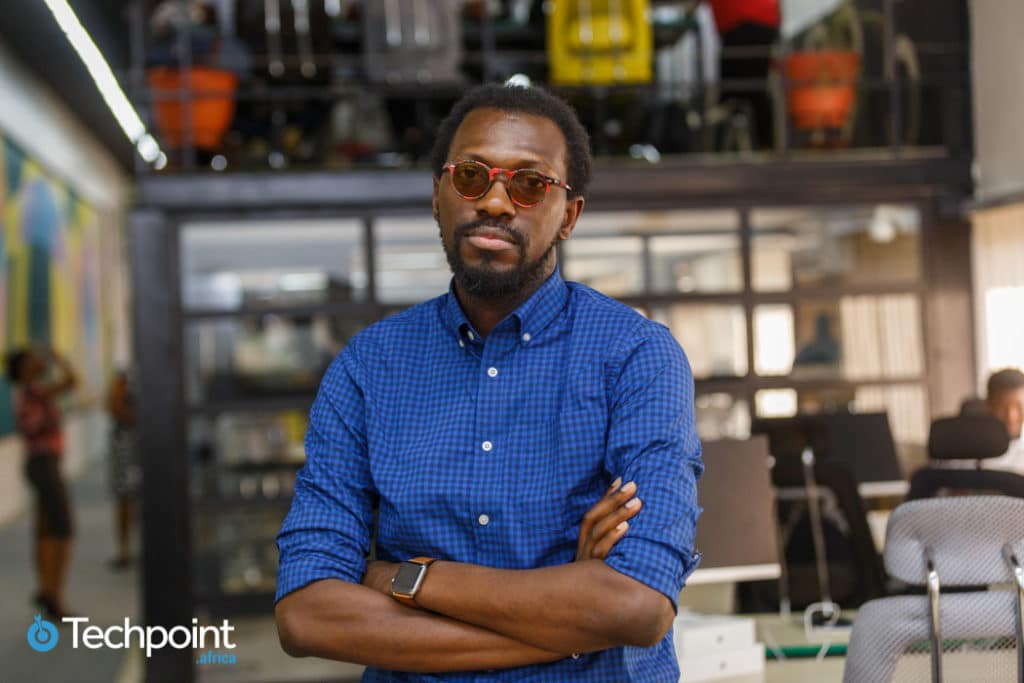 David Hundeyin, journalist and founder of West Africa Weekly newsletter, stated in a tweet on Tuesday, April 12, 2022, that he began working on a story about the Nigerian payment company, Flutterwave, six months ago.
The story has gone viral, dominating Twitter roundtable discussions.
What exactly is the story? According to the article, which he claims contains the necessary proof to back up his claims, Hundeyin accuses Flutterwave CEO, Olugbenga Agboola, of bullying and committing some crimes. These include insider trading, and inflating and deflating stock prices as desired.
He also said that Olugbenga 'GB' Agboola illegally exploited the assets, information, and contacts of Access Bank, where he worked.
No, I didn't make those up. You can catch up with the story here: Flutterwave: The African Unicorn Built On Quicksand
This story is coming after Clara Wanjiku, an ex-employee of Flutterwave, published a Medium post on Monday, April 4, 2022, criticising the CEO for "5 years of constant harassment."
The company, which was founded in 2016, achieved unicorn status last year, and by February 2022, it was valued at $3 billion having raised $250m in Series D. This made the company the most valuable African startup, surpassing the $2 billion valuations set by SoftBank-backed fintech OPay and FTX-backed cross-border payments platform Chipper Cash in 2021.
Well, there's quite a bit to unpack here that should make for some interesting reads. Please keep your eyes peeled on this space.
Nenne Nwodo's dream at age 6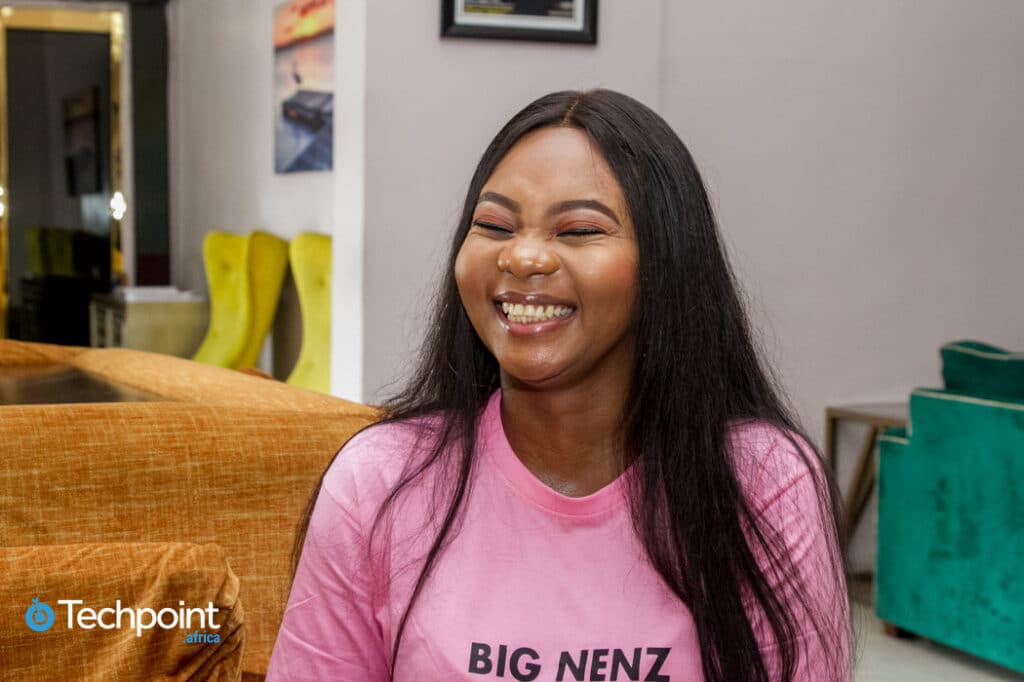 How many of us are the people we aspired to be as children? Is this you? Certainly not me!
While many of us are not what we wished to be when we were kids, a few of us are, and this can be attributed to our environment and background, among other factors.
Studies have shown that one's environment – physical, emotional, mental, or social – significantly impacts one's career decision-making process.
For example, as a child, I aspired to be a doctor, an engineer, and a banker. Aside from my background, my environment played a significant role in my decisions.
However, I am not doing any of these things right now. In fact, I didn't study any of them. So, we can conclude that I did not pursue my childhood dream.
Yesterday, though, I read about Nenne Adaora Nwodo, a 25-year-old Microsoft software engineer who is pursuing her six-year-old dream. Plus, I must say that her story is interesting and encouraging.
Fun fact about Nwodo: She is an author, a public speaker, a YouTuber, a DJ, a creator of digital content, and an entrepreneur. All of this, and she still works for Microsoft? What exactly is she doing right?
Sidebar: Despite the fact that her environment and support system had a significant impact on her career choice, she did and continues to do the work. I'm not going to give you any spoilers, though.
Oluwanifemi Kolawole, our Senior Reporter, had a 90-minute conversation with Nwodo, a Stanford Graduate School of Business (Stanford GSB) student, for The Experts, and I'm confident you'll be inspired.
Please, take a look at it here: How Microsoft's Nenne Adaora Nwodo is living the software engineering dream she had as a 6-year-old
African startups that have gone through Y Combinator Accelerator Programme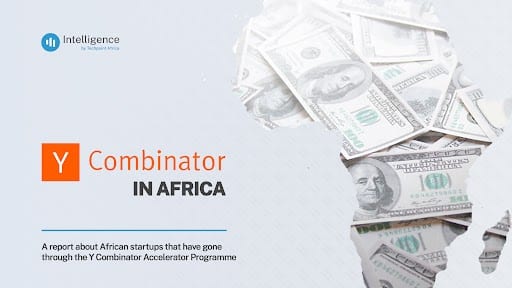 Over the years, African startups are becoming an important part of Y Combinator's (YC) accelerator programme since the first startup from the continent participated in the Winter 2009 cohort. Since then, 95 companies have participated as of the Winter 2022 launch, about half of which are financial services providers, and 51 are from Nigeria.

Techpoint Africa's data and research arm, Intelligence by Techpoint, has partnered with YC to examine the impact of the California-based startup accelerator on the continent. The report will be released soon. Get it directly in your inbox by subscribing to the Intelligence by Techpoint newsletter here.
NCC's warning on NIN-SIM linkage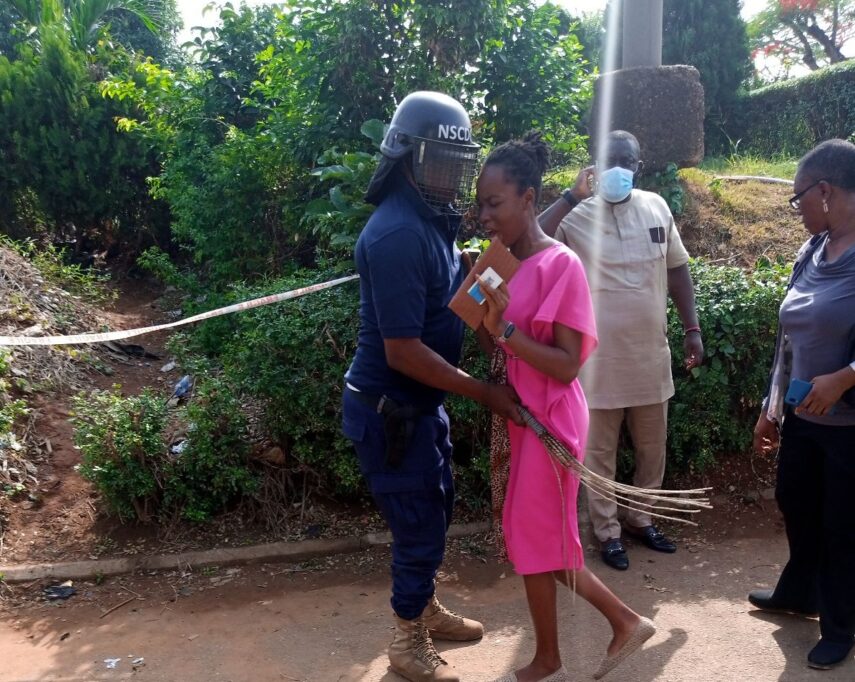 Remember last week's Friday story: Is the NIN-SIM linkage deadline extension really over? This is a follow-up story.
In a statement issued on Monday, April 11, 2022, the Nigerian Communications Commission (NCC) stated that telecoms consumers whose Subscriber Identity Module (SIM) cards have been blocked from making calls would not be unblocked by service providers until their SIM cards are linked to their National Identification Numbers (NINs).
Why? The statement was deemed necessary by the NCC in light of a suspicious viral link attempting to compel the Commission to reverse its decision.
Per the statement, the Commission said, "For the avoidance of doubt, the NCC wishes to state categorically that it never issued such a statement, directing subscribers or indicating that subscribers can unbar their SIM without a NIN. As such, the originators and peddlers of the spurious message were out to mischievously mislead unsuspecting members of the public. Therefore, their message should be disregarded."
Recall that on Monday, April 4, 2022, the Nigerian federal government barred all outgoing calls from all SIM cards not linked to NINs. But turns out some persons who had NINs still had to go through a process called validation to ensure it works.
Still don't know how to validate your NIN and avoid crowds? We're here to help you get through it. To know how, please click on this link.
Moreover, on Thursday, April 7, 2022, Techpoint Africa went on a short trip to confirm a situation at the National Identification Management Commission's (NIMC) headquarters in Alausa, Lagos State, but they were met with some unpleasant scenes.
Then again, while I am undecided about the deadline extension, following the NCC's lead, please be advised not to fall victim to any scam perpetrated by the average Nigerian. Please safeguard your data.
Pylon's $19 million seed funding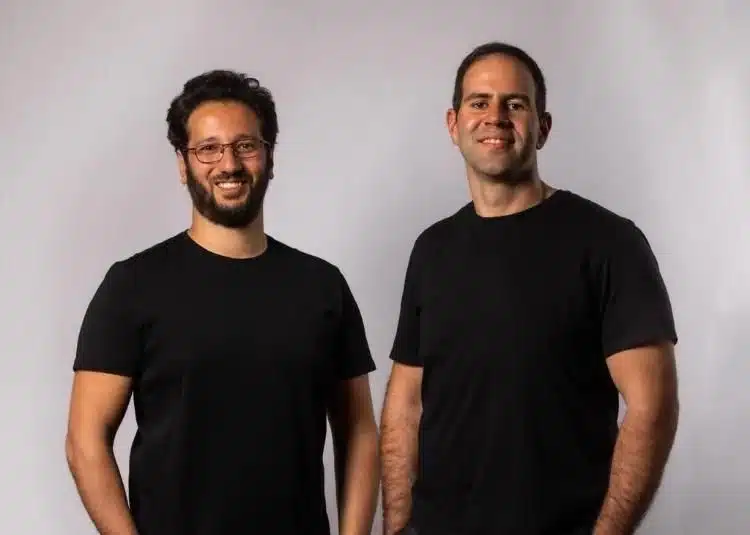 An Egyptian infrastructure management platform for water and electricity companies, Pylon, has raised $19 million in seed funding.
The round was led by Endure Capital. Cathexis Ventures, Loftyinc Ventures, Khawarizmi Ventures, and a number of unnamed angel investors also participated.
What problem does the company solve? Pylon addresses a number of issues for water and distribution companies. For starters, these companies have a very high rate of uncollected bills and thus lose out on a lot of money. Second, they have high electricity costs and water theft. Lastly, technical failures occur on the grid and network due to a lack of maintenance or law enforcement.
The company, founded in 2017 by Ahmed Ashour (CEO) and Omar (Radi co-founder and CTO), creates solutions for these water and electricity distribution companies in order to increase efficiency and stop the bleeding — the company estimates hundreds of billions of dollars in losses in emerging markets each year.
How does this work? Pylon's software collects data from grids, analyses it, and determines where theft and losses occur in the supply chain. It then automates billing processes for the businesses.
While the company is currently based in Egypt and the Philippines, a portion of the seed investment will be used to expand into other emerging markets like Southeast Asia, Latin America, and Africa.
What I'm reading and watching
Opportunities
Have a wonderful Wednesday
Victoria Fakiya for Techpoint Africa.

Victoria Fakiya
A writer with ADHD who is interested in mental health and how technology is improving the lives of Africans with mental disorders.
---
Are you in tech and you are looking at getting a foreign remote job or you want to move abroad? Fill this form and you will get the BEST resources to help you get that high paying remote job as well as japa easily! WAGMI!